I get so excited during the holidays and I love coming up with cute crafts for my littles. My daughter Clara is in Kindergarten and I decided to make these cute bookmarks because she is learning how to read and currently working hard on her reading logs. I'm hoping this idea encourages her and her class mates to keep practicing their reading. These are so easy and I already had most of the supplies, bonus! I am also going to add Hershey kisses along with cellophane bags to bundle it all. Easy, cute, inexpensive Valentines.
Jumbo popsicle sticks + foam heart stickers and boom cute, simple bookmarks!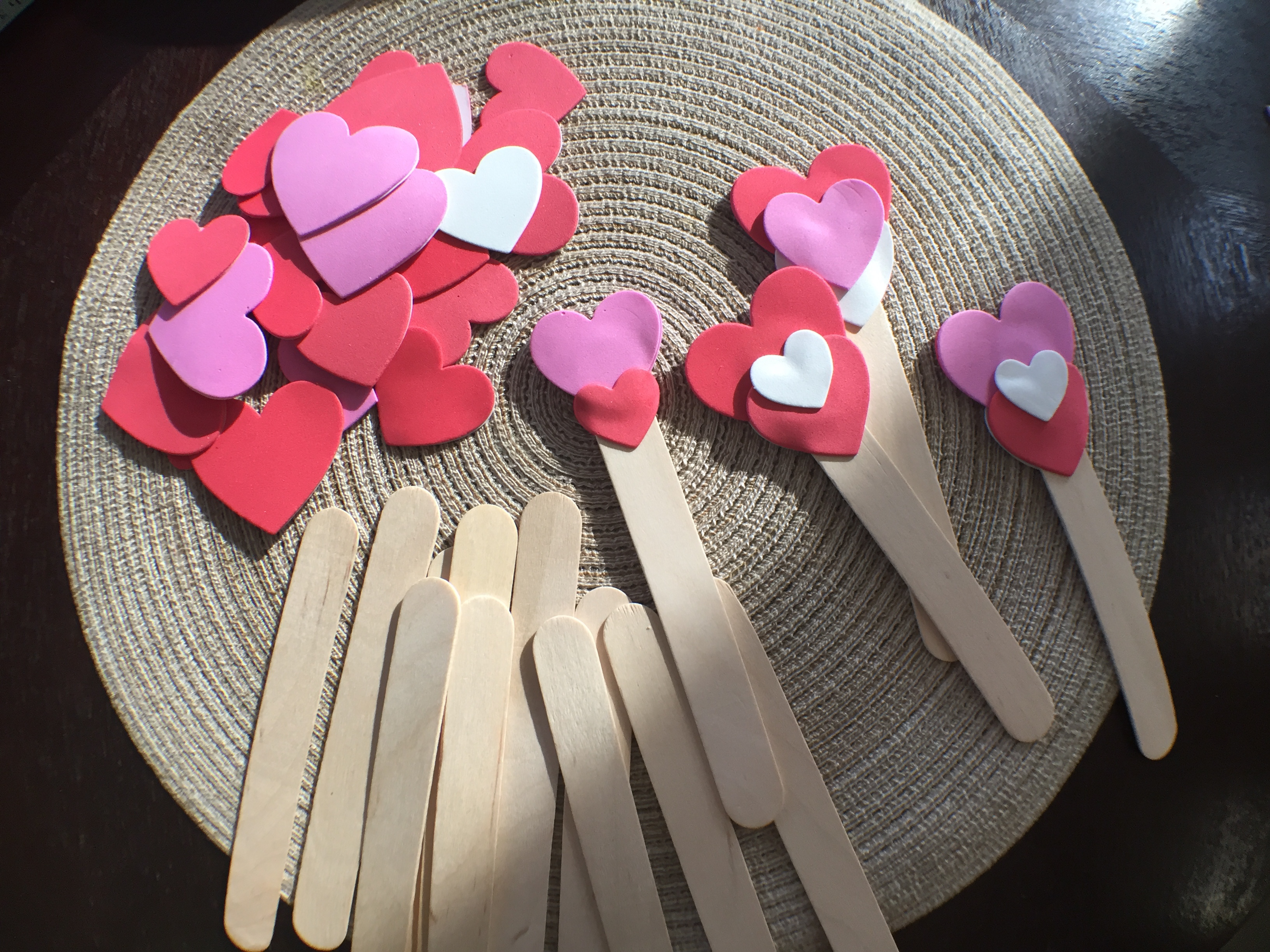 Feeling under the weather has its benefits Clara was delighted to help me put her valentines together and she was so excited to sign her name on each one.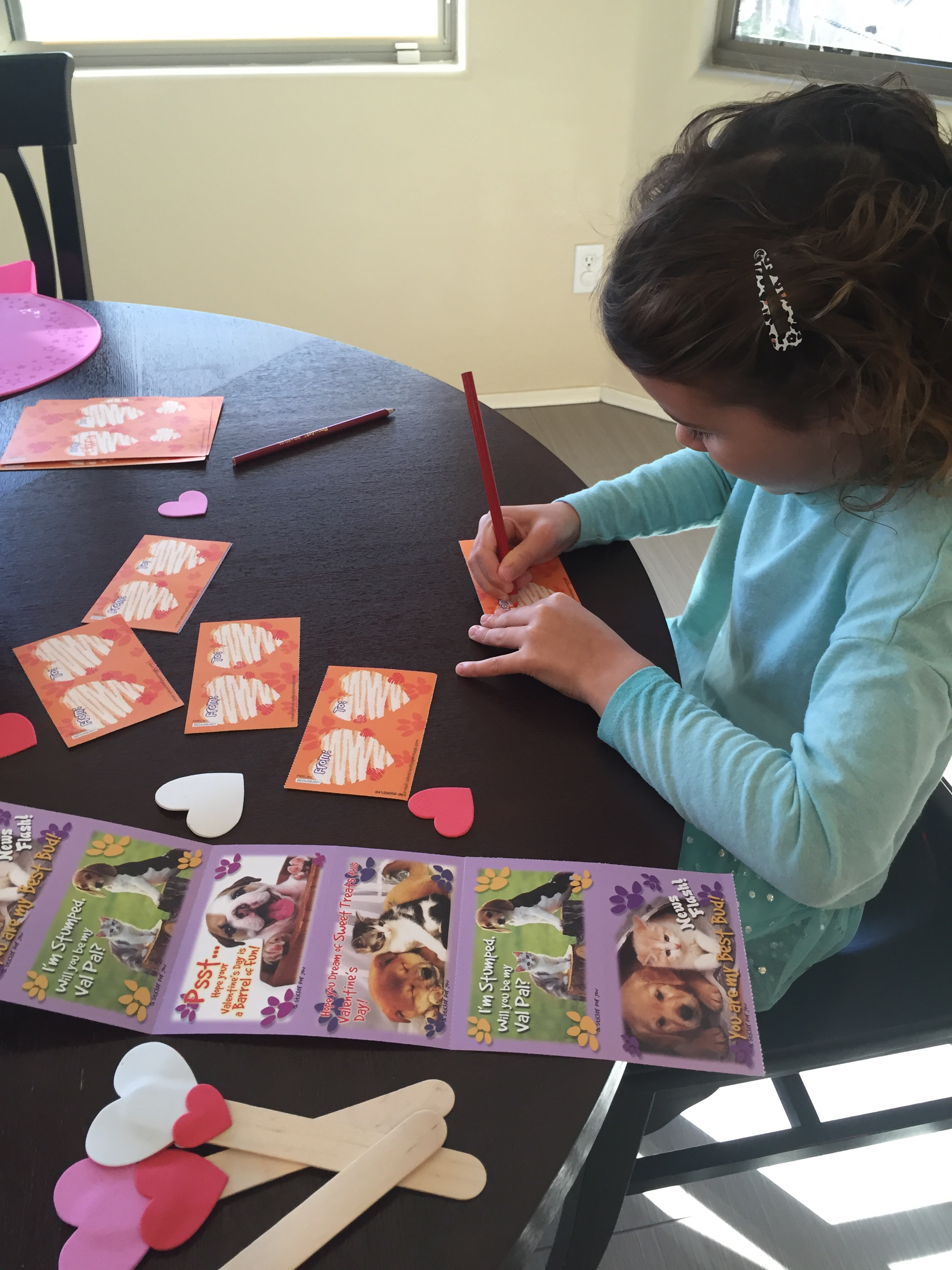 Here's a little throwback from last year when we played "minute to win it" with conversation hearts and OMG we are bringing this one back guys so fun. I set my timer on my phone for a minute obviously right and they have to stack as high as they can go and of course they couldn't wait to eat! If you are looking for a fun and busy activity for your kiddos this is the one. I credit this idea to Pinterest!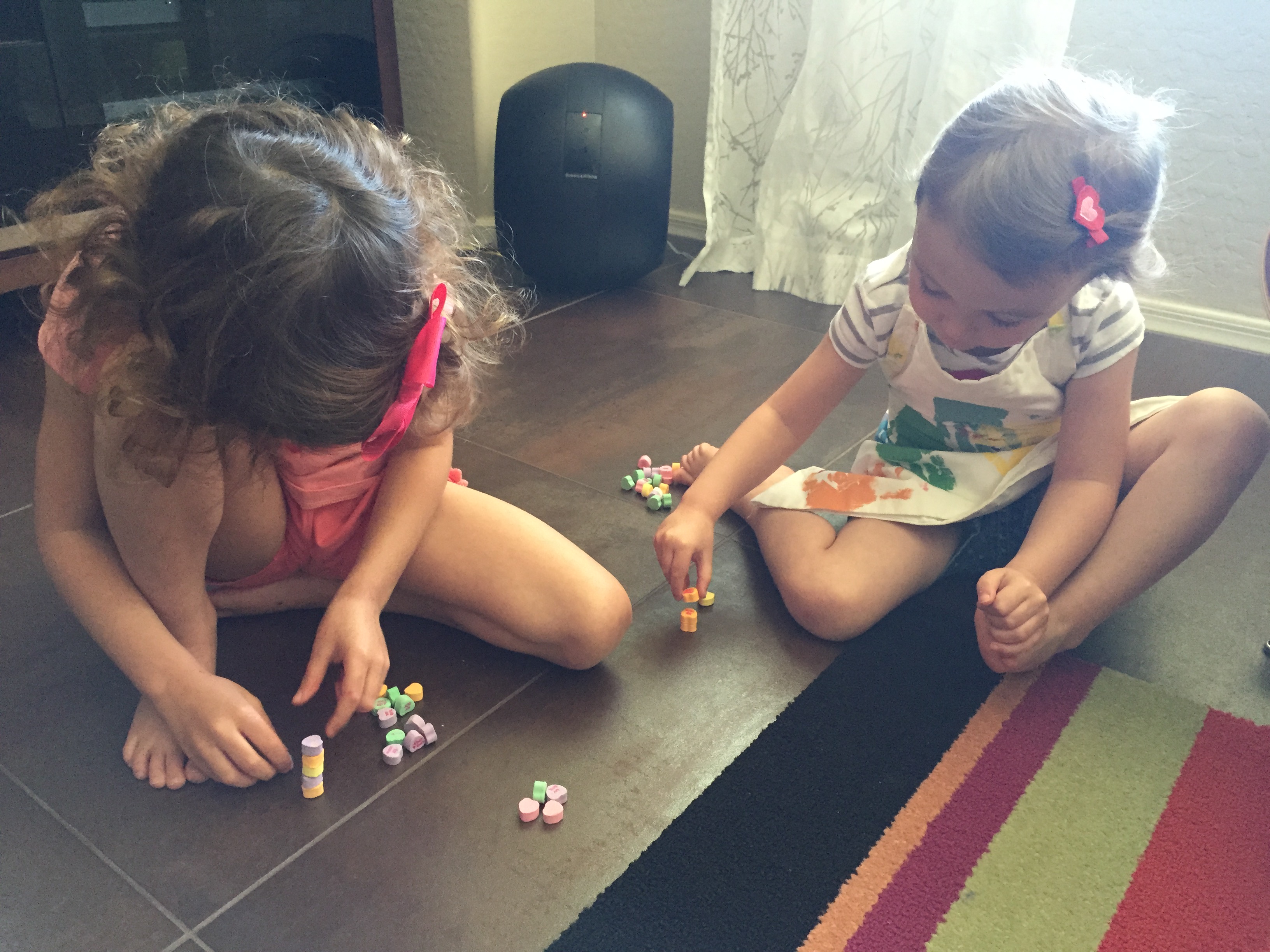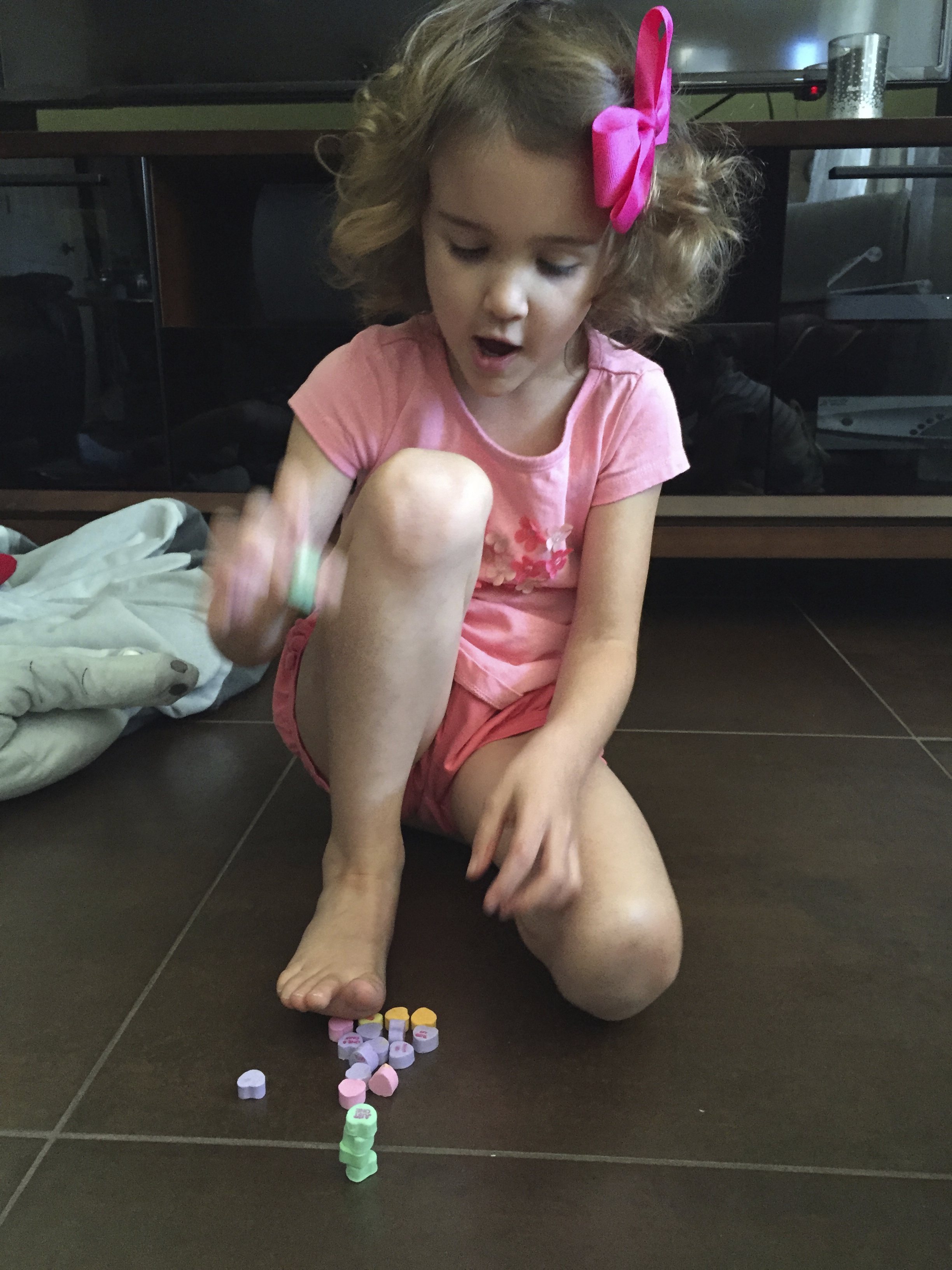 I love to collect little envelopes and to clone them just open them up trace on scrap book paper, cut and voila you got yourself more little envelopes! I think these are so cute to leave your loved ones sweet messages!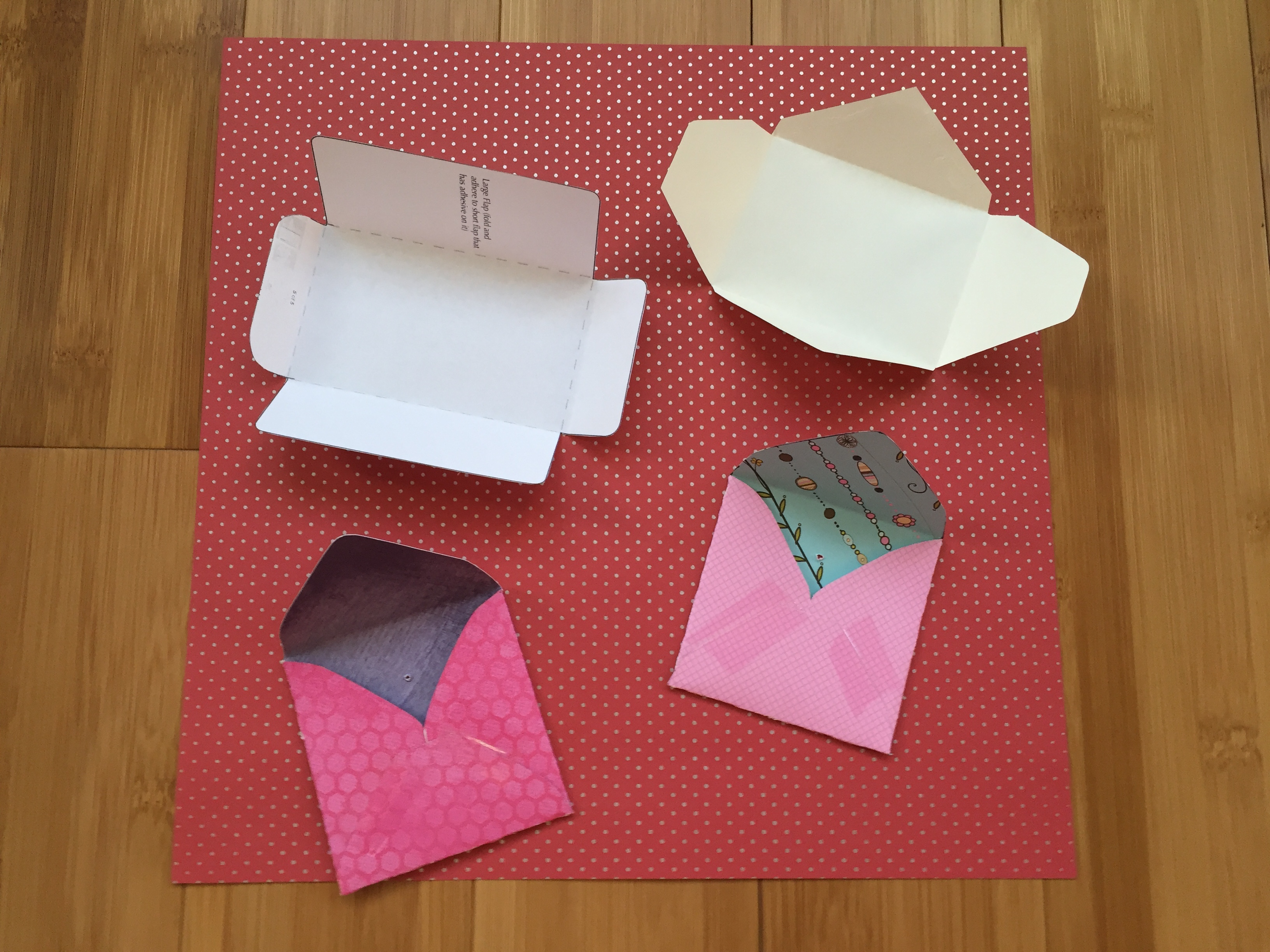 This year I found these cute felt hearts that I plan on giving to my girls with a love note! xoxo