All moms have a birth story to tell and these three are mine.
Clara
Already I am feeling emotional! This first birth story is about Clara. Let me first give you a brief backstory on her. I was 29, married eight years and we were at the point of wondering if we were meant to be parents? Yes, this is true. I knew I would find and marry my soul mate without a shred of a doubt but not so sure about parenthood? So, we started to pray about it and just simply asked God. We felt the green light fairly quickly and began trying. I became pregnant a month later and we were so excited!
My first pregnancy was considered high risk due to her size and slow growth for her gestational age. Our doctor prescribed lots of baths and I will never forget this, sitting in a pool in the month of February! Luckily, I was able to use a friend's heated pool! Sitting in water is really good for maintaining amniotic fluid and I used it to relax, bond with her, and man did I pray!
There were lots of long office visits and monitoring and even an overnight hospital stay at 32 weeks! The overnight hospital stay did scare me because it felt very unexpected. I was very frightened and cried and cried. What happened to all my prayers? My hubby and my mother-in-law were there for me and for us and it made all the difference and I knew God was there and getting me through.
Her growth was still an issue after leaving the hospital and my doctor feared she would have to induce me at 37 weeks. At this point, it didn't matter what the doctor thought because I had an overwhelming feeling of peace. God knew my needs and my desires and that was enough for me. Gosh, if I could just feel this way about other things!
Guess what, God is good and totally has a sense of humor because I went into labor at 36 ½ weeks! The natural birth we had been planning fell into place. I woke up about 2 am on a Saturday morning and knew it was happening. We called the doctor and learned she was not on call too. So, a good friend of mine, also a nurse, came to the house and quickly became our Doula.
When we got to the hospital things were starting to get hard, labor was starting to pick up. Triage was really quick. I did need an IV due to testing positive for Strep B too.
My first labor experience was definitely the hardest. I was hoping to labor in the tub but they were out of hot water that day! The best position for me was laying in bed and gripping the arm rails. I even bit Kevin's hand!
Fast forward and eight hours later, Clara was born! She was 4lbs 15oz and about 18" long. She was perfect and now I should mention this was also the first time we were finding out if she was a boy or girl. All along though I knew she was a girl.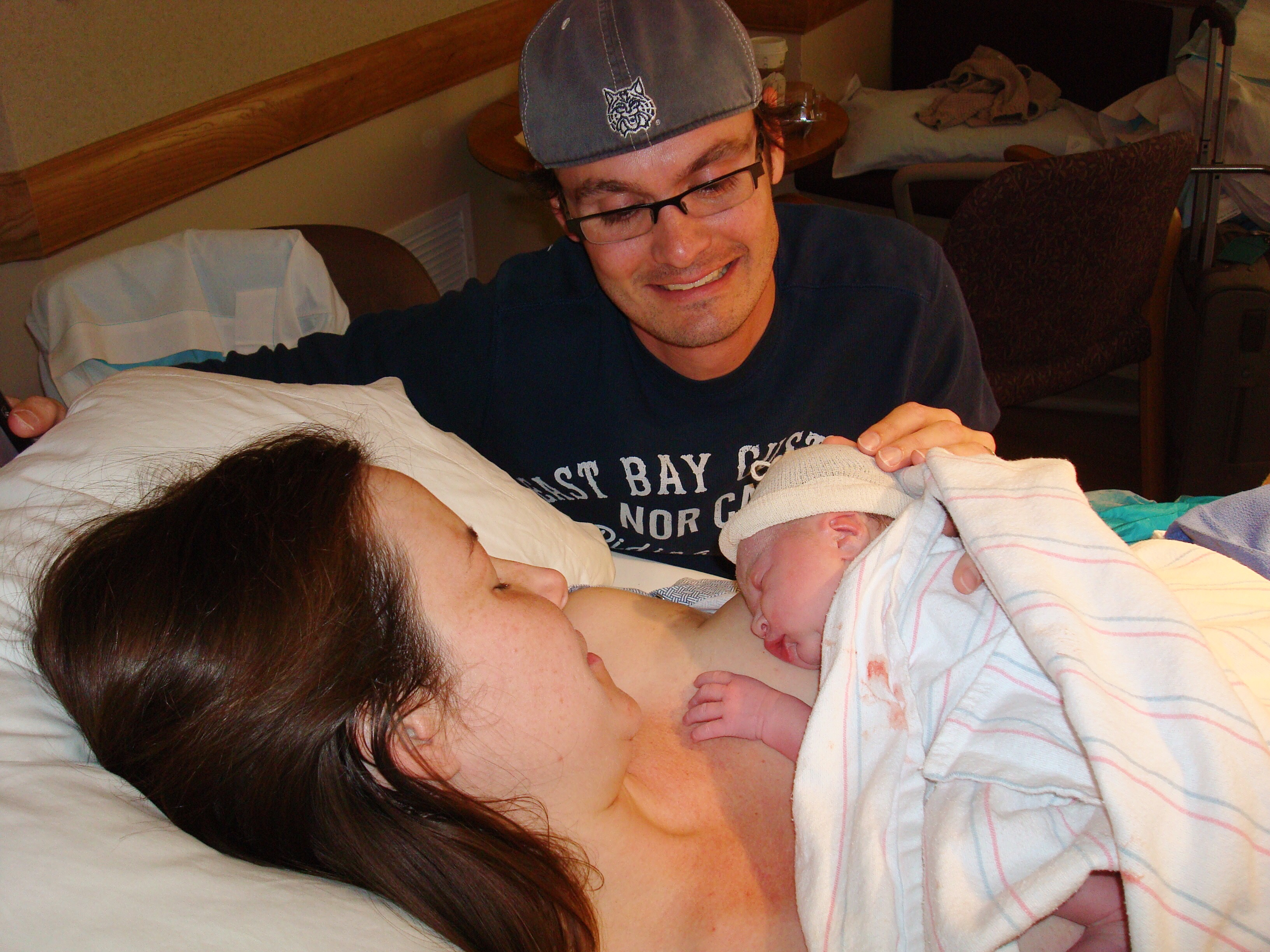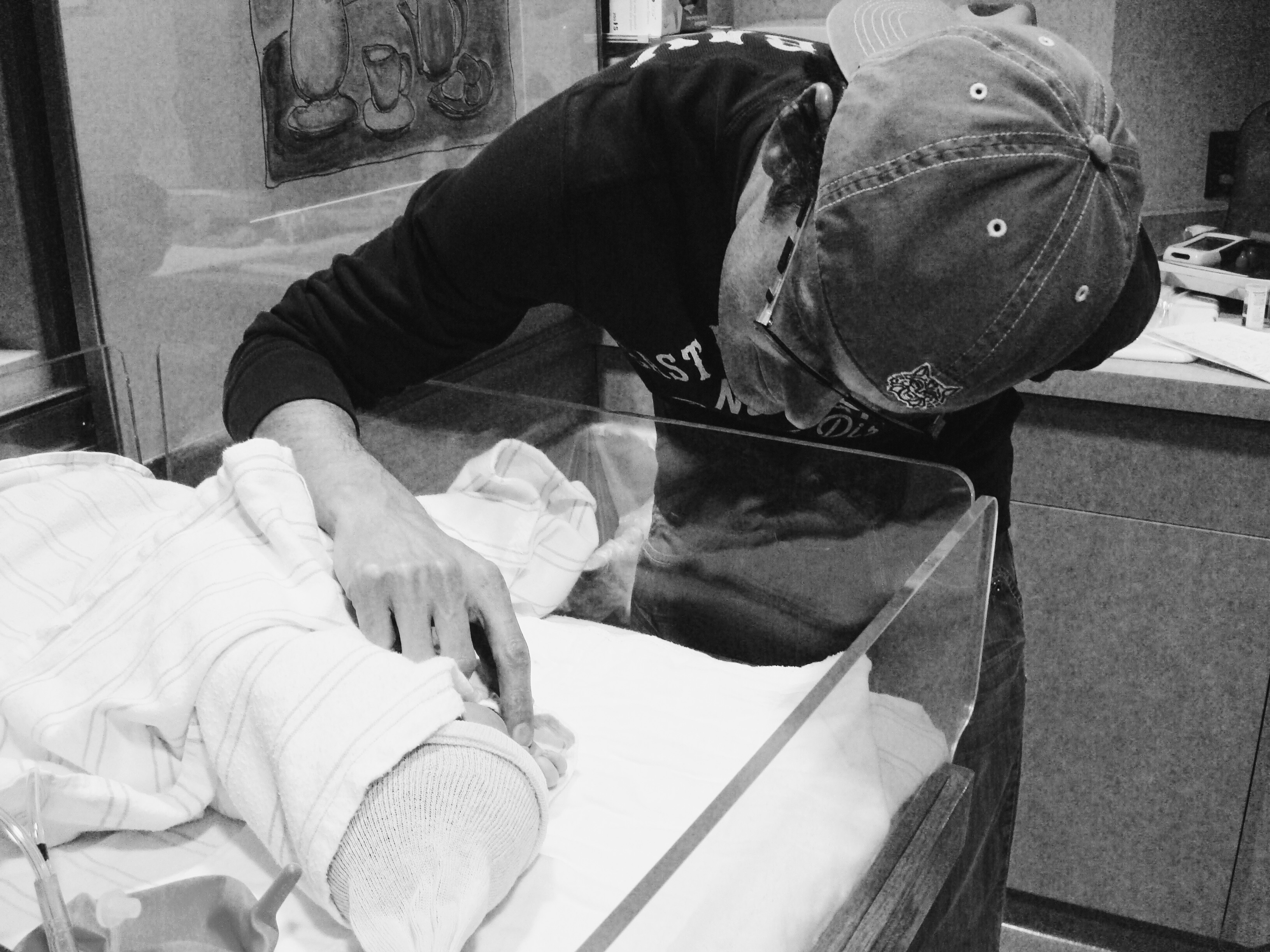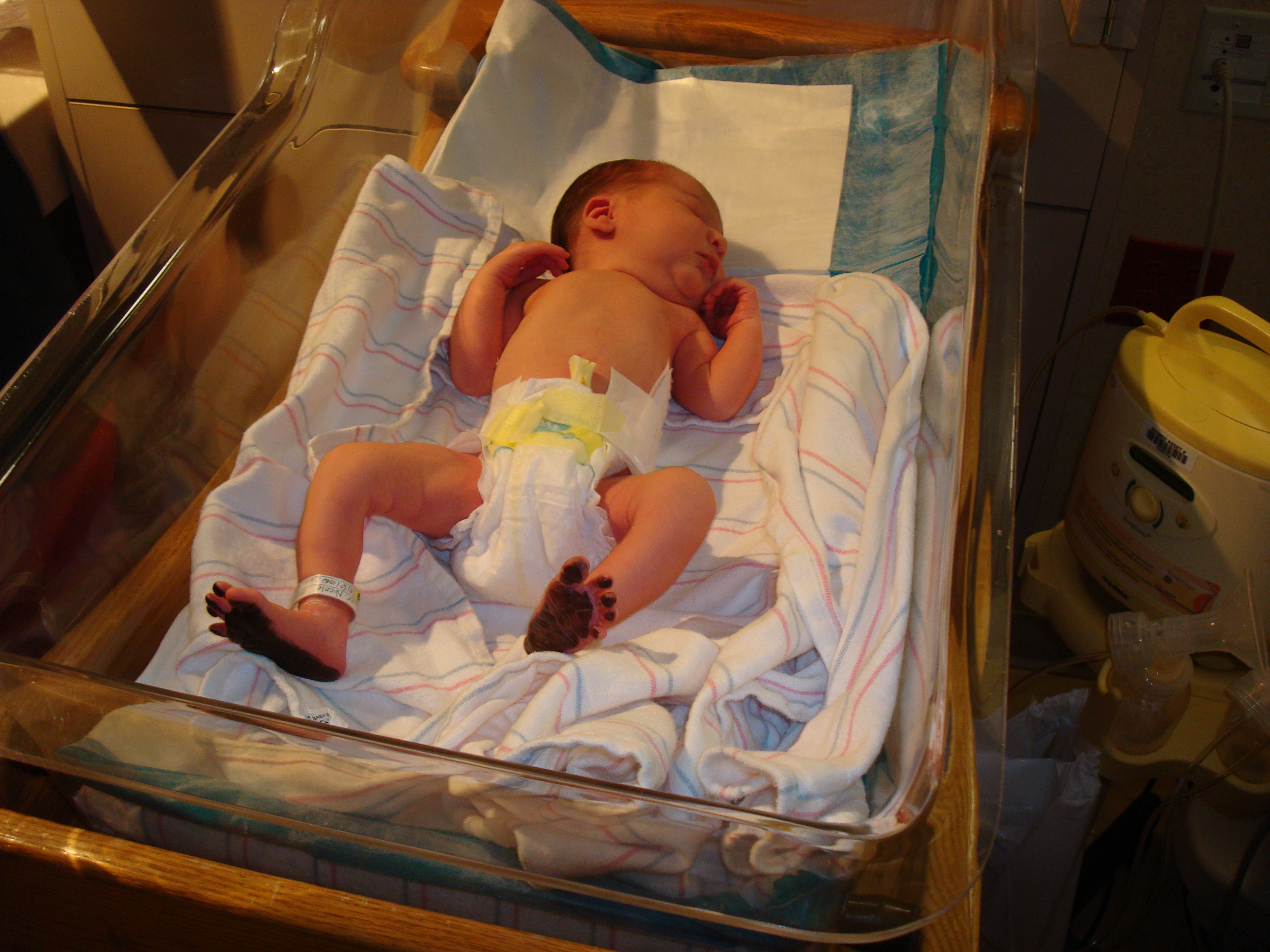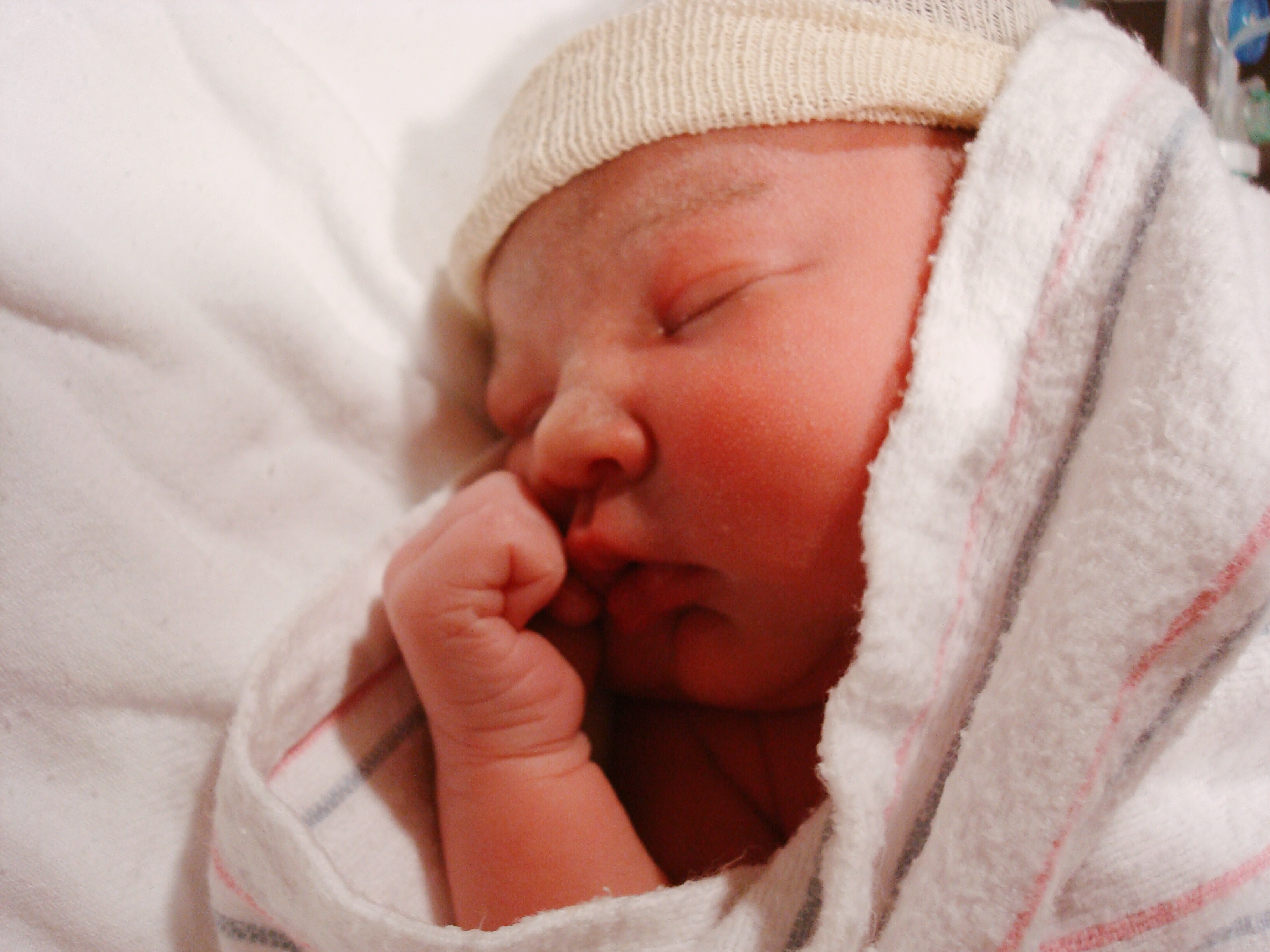 Luci
Nineteen months after Clara was born we had Luci. This time we were planning on changing doctors. Mind you, the doctor I had for Clara is exceptional but was not the right doctor for us. Our good friend who also was our unplanned Doula suggested using her Midwife. All of a sudden going to the doctor was a completely different experience.
I was never there for long visits or for constant ultrasounds and monitoring. Baby and I could relax. There were a few ultrasounds but probably only three total versus the countless ones I had with Clara. Kevin and I really thought we were going to have a boy this time and were pretty surprised to learn we were having another girl!
Again we were planning to have a hospitalized natural birth and again practicing the Bradley Method. At 37 ½ weeks labor woke me up around the same time about 2 am and we were off to the hospital. Different doctor and a different hospital and this time I had hot water, yay, and it made all the difference!
However, we were 2 for 2 on doctors not being on call! My midwife did see me at triage but that was it until after Luci was born! Kevin and I are a great team but we left alone for the most part and it got to the point I needed my good friend again. She came on a Wednesday morning at 6 am without complaint too! Thank God for good friends who are also nurses!
Labor was so much better than my first and laboring in a bath was the best! I finally could relax my entire body and didn't fight my contractions like I did with my first.
When it came time to push I got out and onto the bed and the urge to push started. About 15-20 minutes later, Luci was born. Total labor was about 6 hours. She was 6lbs 12oz and 18 ½" long.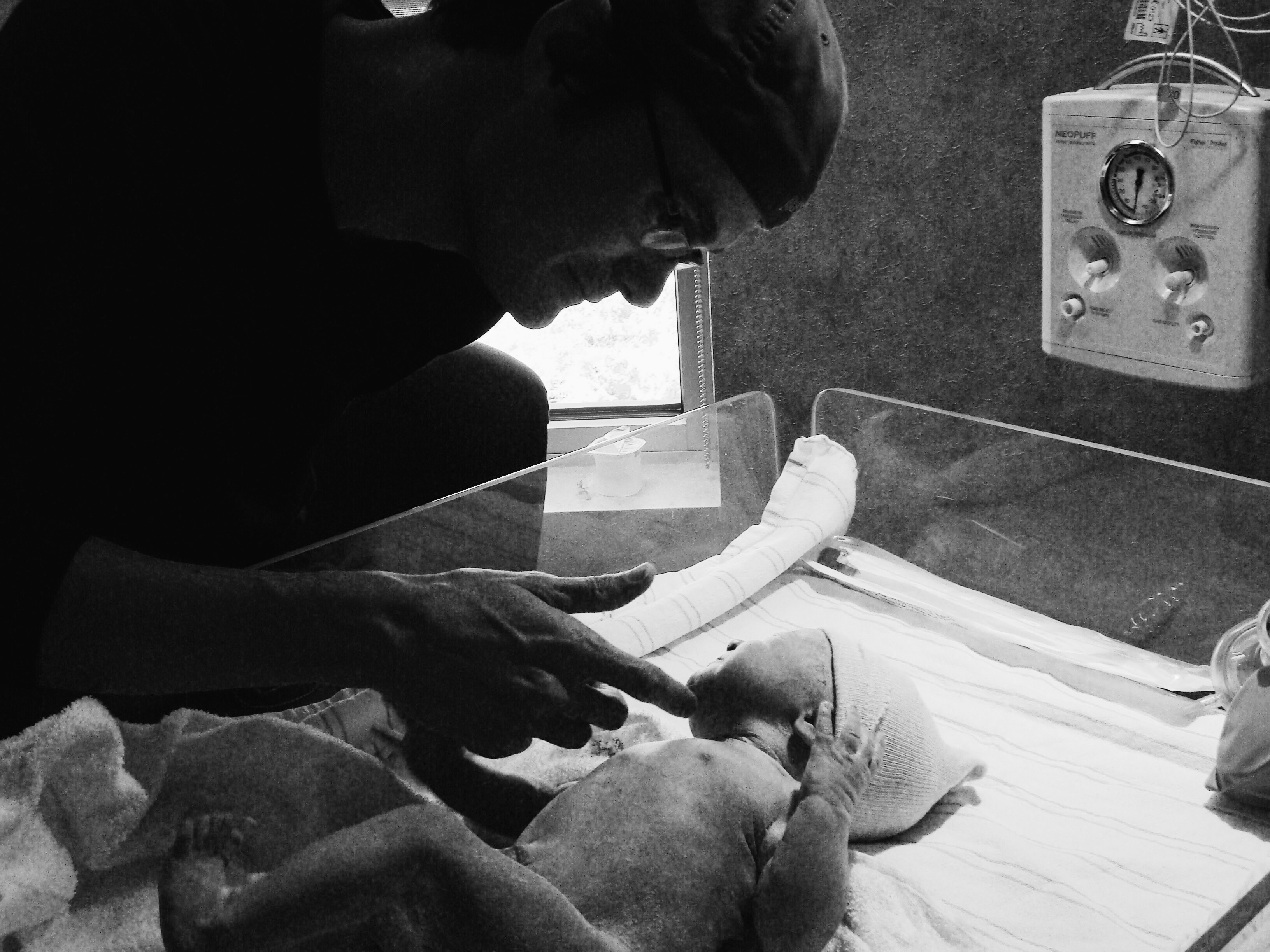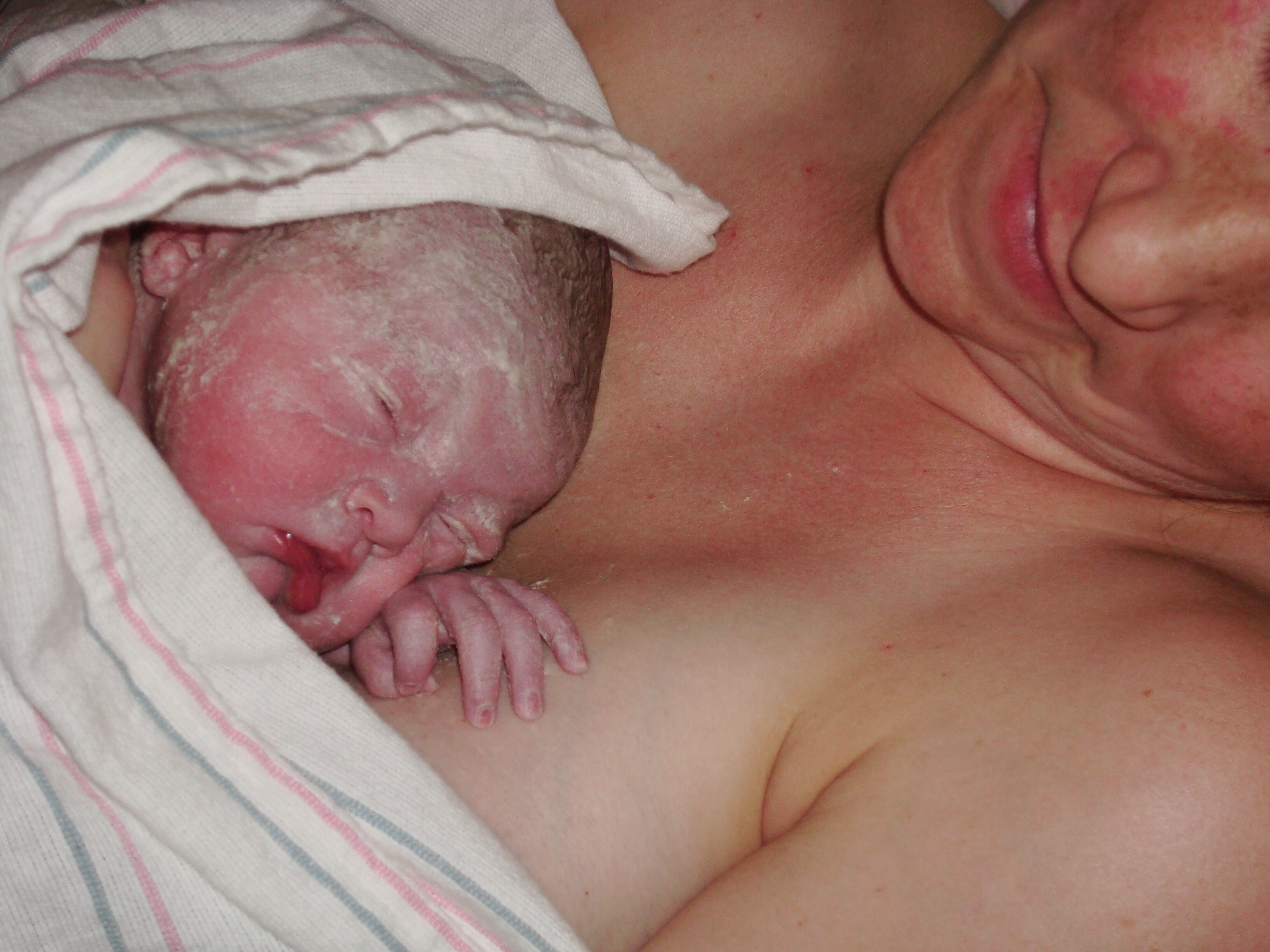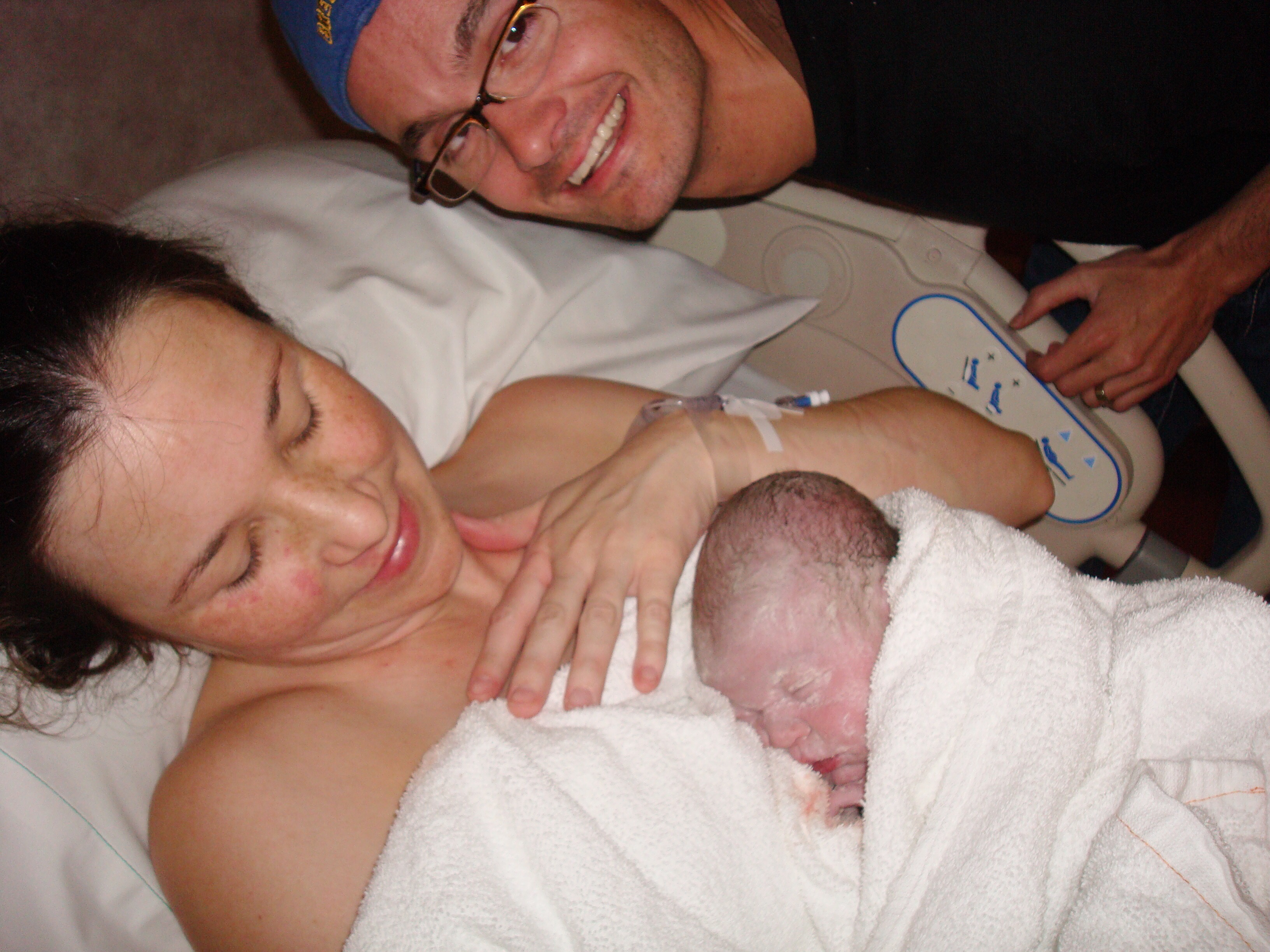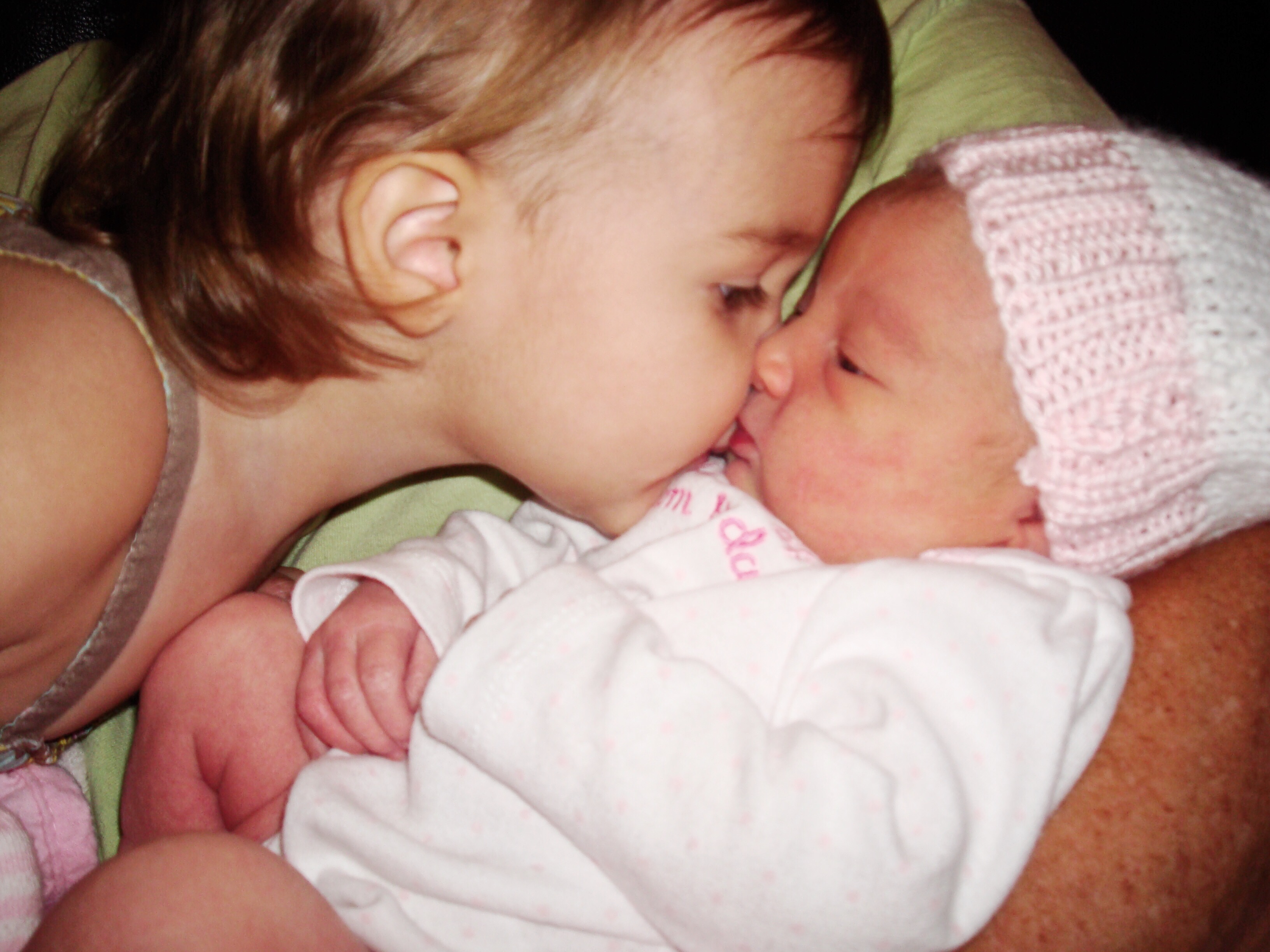 Holland
Then came Holland. God listened to the hidden desire of my heart to have a third baby. I will always remember finding out I was pregnant with her the day before Mother's day and it will forever be a treasured memory.
Here I was pregnant for the third time and most likely my last, I knew I wanted another midwife and a water birth! Omg, the birth center we picked was amazing! Every visit was like going to a spa, I'm not even kidding. If you are considering a natural birth I highly recommend going to a birth center.
I was pregnant the longest with Holland going clear to 39 weeks! I had Braxton Hicks most of my last trimester and was in a lot of discomfort.
On New Year's Eve, I lost my mucus plug and mind you I never had with my other pregnancies. So, I proudly put on a disposable, adult, diaper! Then just after midnight and right before my head had a chance to hit the pillow, my water broke! Again, this was a first. When we got to the birth center I knew I wanted to get into the beautiful, jetted, whirlpool, tub with lights and pool noodles and Holland was born in the water.
To be honest, my body only wants to labor in water and preferably moving water. There is something about being in water that is relaxing and helps to take the pain and pressure your body experiences during contractions.
My labor was about 6 hours and pushing Holland out in the water was much different. I had a hard time getting my bearings in a tub versus in a hospital bed. Luckily, pushing is always a matter of minutes for me though, whew! For a baby to be born in water, they must stay completely submerged until they are fully past the birthing canal too. Midwives are so good at what they do and mine took such good care of us.
Holland was born 6lbs 6oz and 18 ½" long and beautiful just like her two older sisters and she will always be our baby New Year!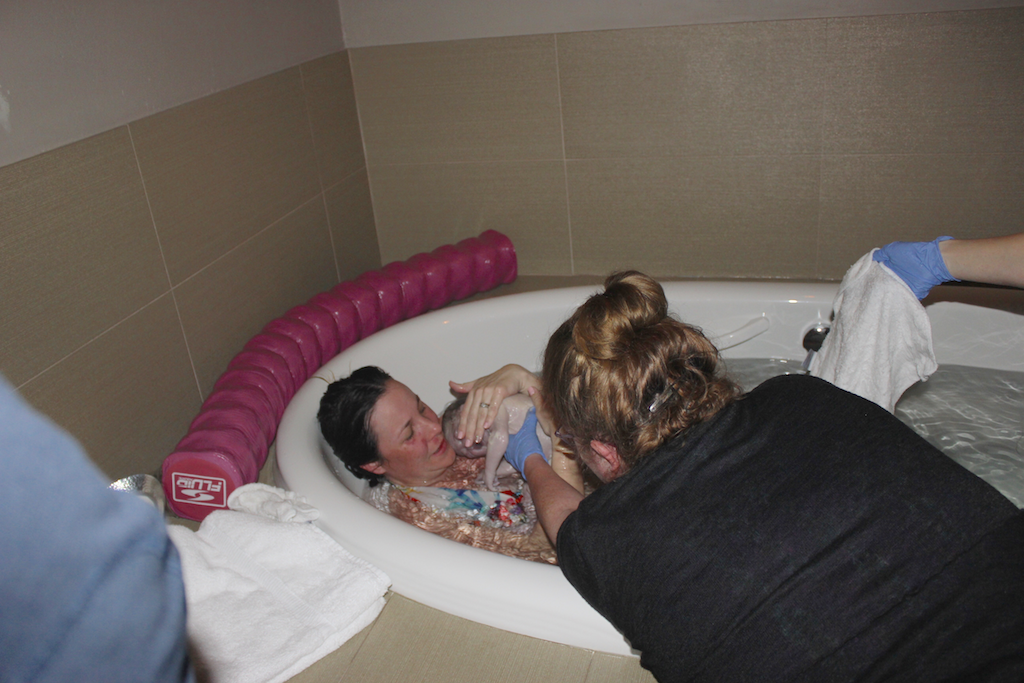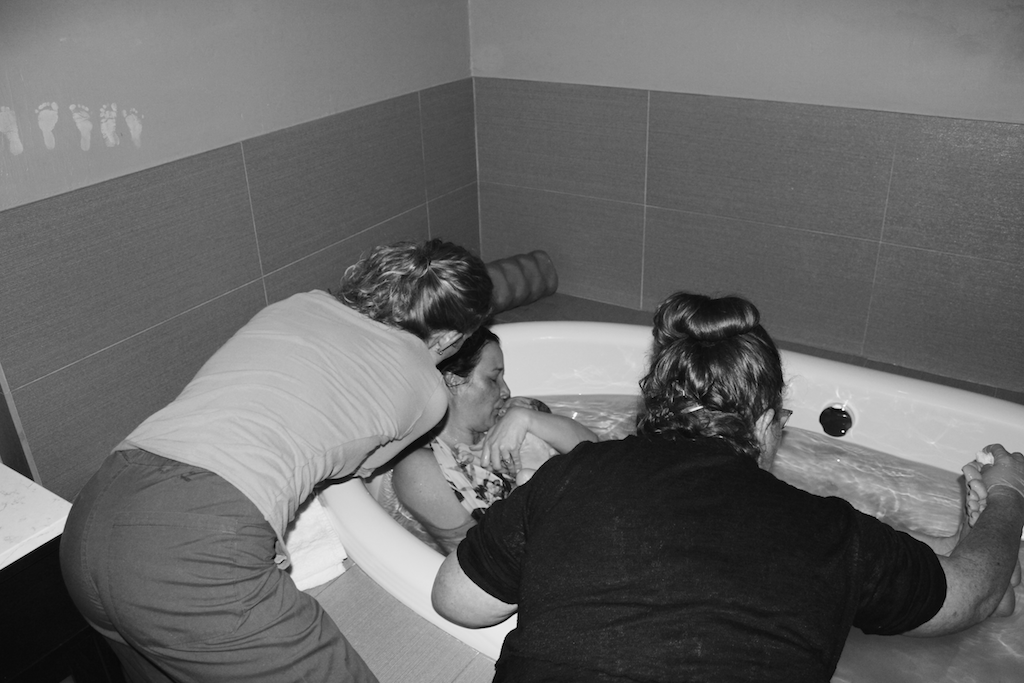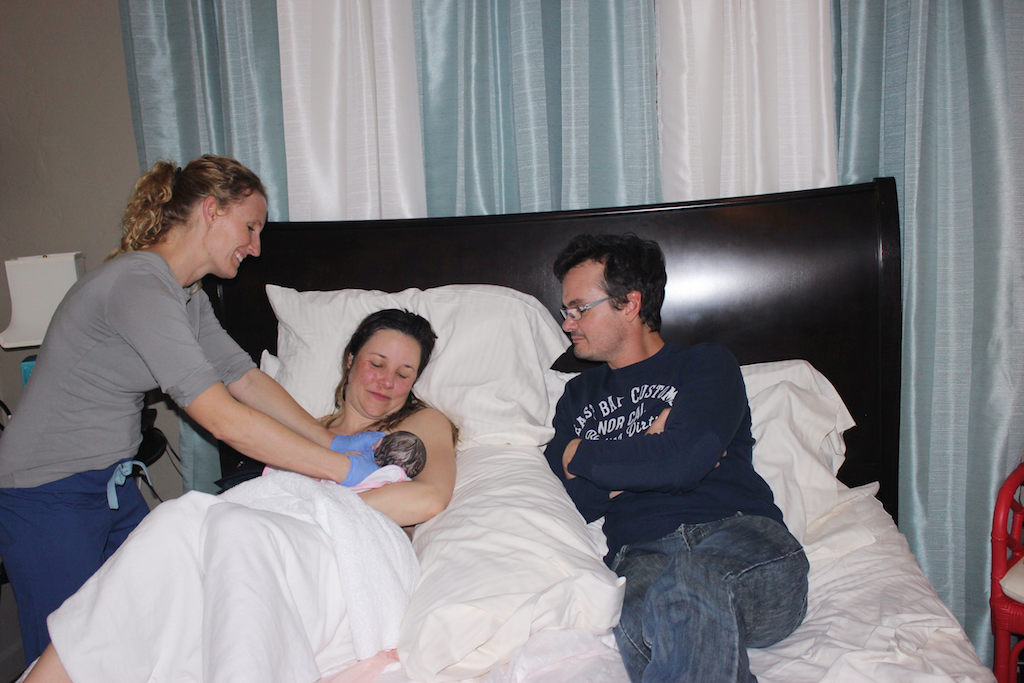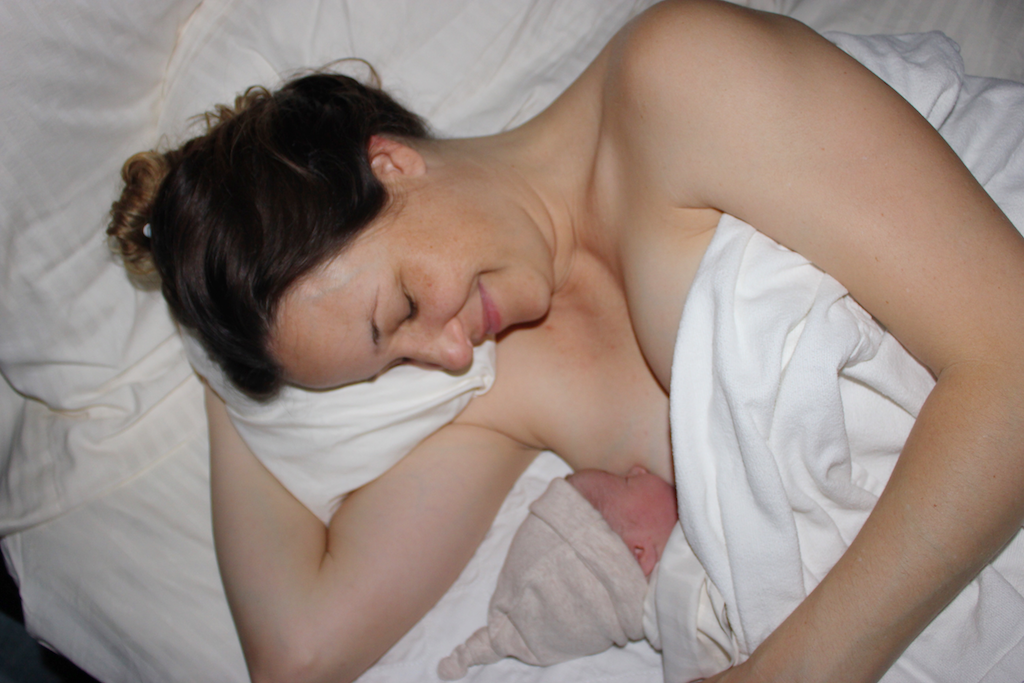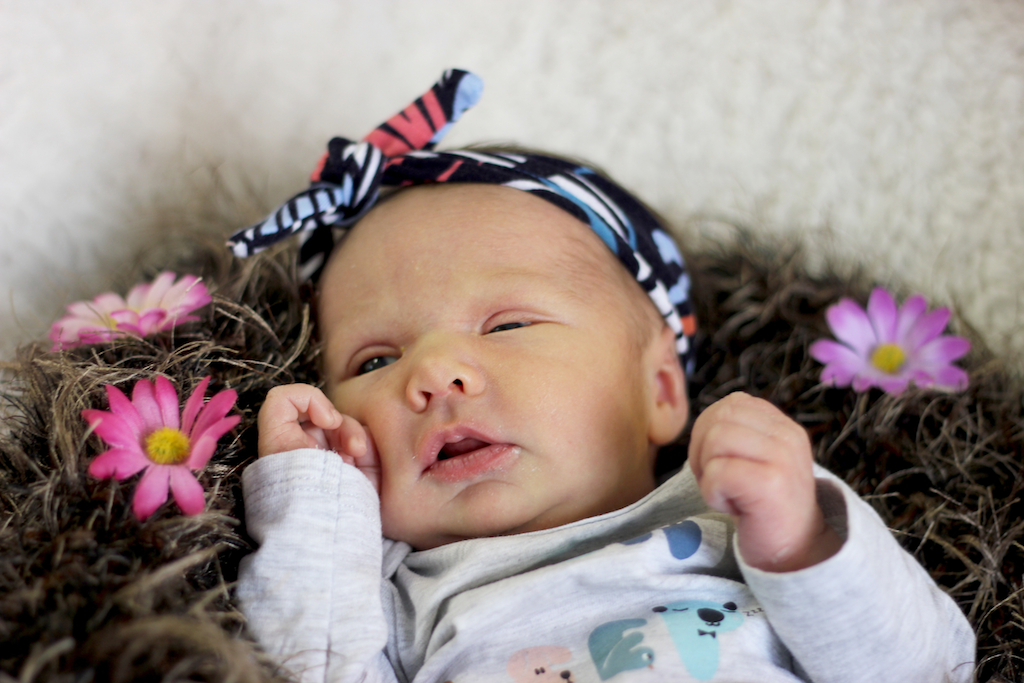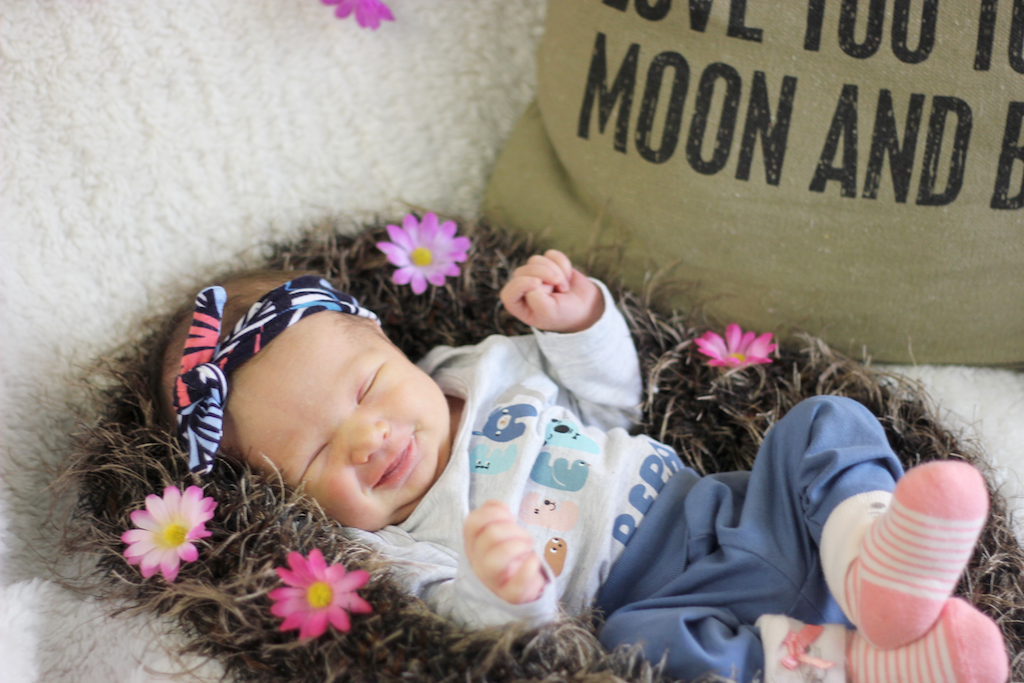 H A P P Y M O T H E R' S D A Y!
xx, Nicole