Summer is upon us once again and we are super excited!
One thing I have learned to ensure a sweet summer for everyone is to have and keep a simple schedule. This means I have one for them and one for myself, resulting in a nice plan for all of us. Happy mom, happy kids!
Otherwise, my girls would be constantly asking to use their iPad and Nintendo along with tearing up the house, fighting, etc! No beuno for this mama and you probably feel the same way too, right?
The week before school let out I made up our simple summer schedule and since this is our first week of summer nothing is quite set in stone yet. However, my girls are eight, six, and fifteen months and this is our third summer break. For the most part, this is what works the best for us.
Each day of the week offers a little something special along with our normal routine. Of course things will come up and we may not get to all or any of it due to sickness or a vacation but for the most part, we will stick to our plan. Extras also include gymnastics camp, piano lessons, VBS, and out of town vacations.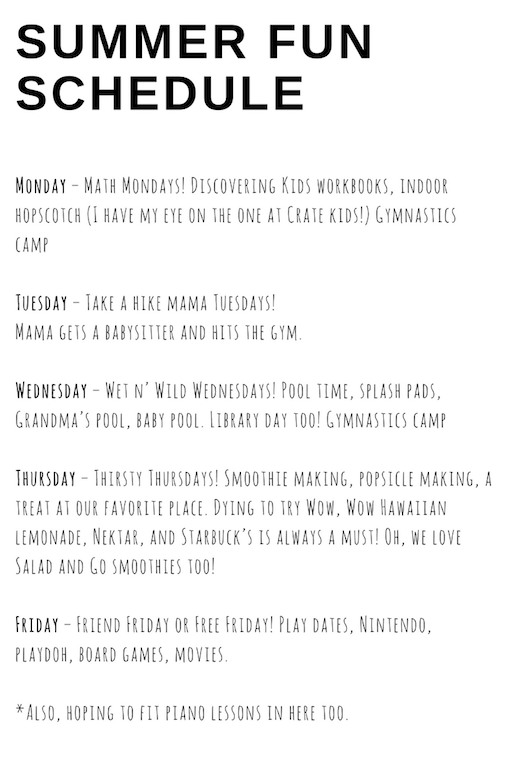 If you notice we are starting the week with Math Mondays. Something new for us this summer, thank you to our friends at Discovering Learning. Discovering Learning is a monthly math subscription geared for elementary school ages 4 to 12.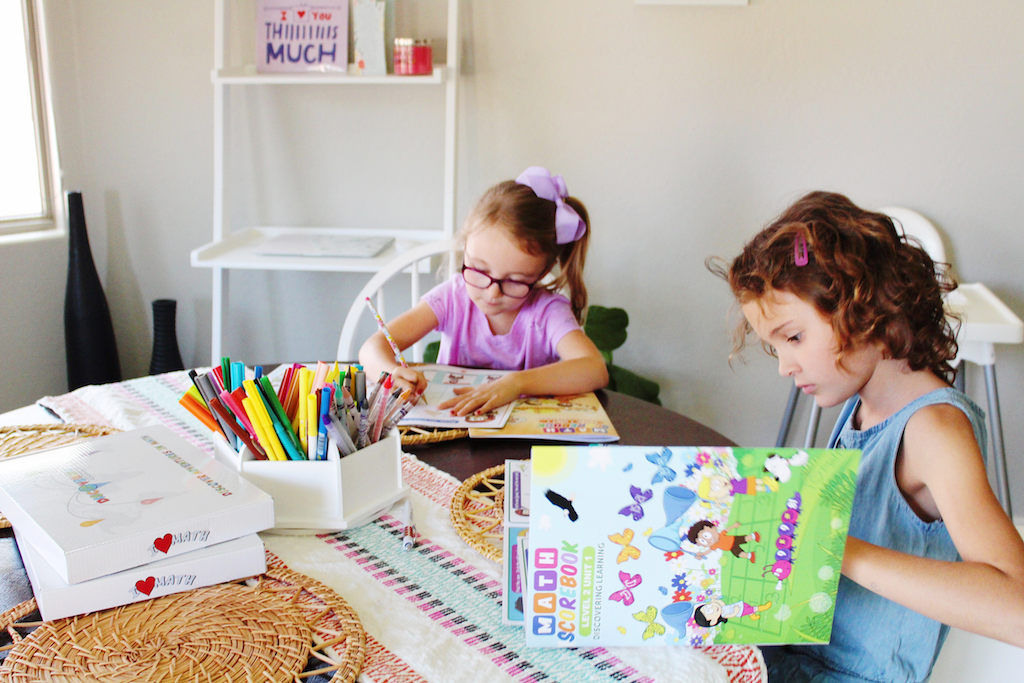 My girls each have their own workbooks for their level in math too.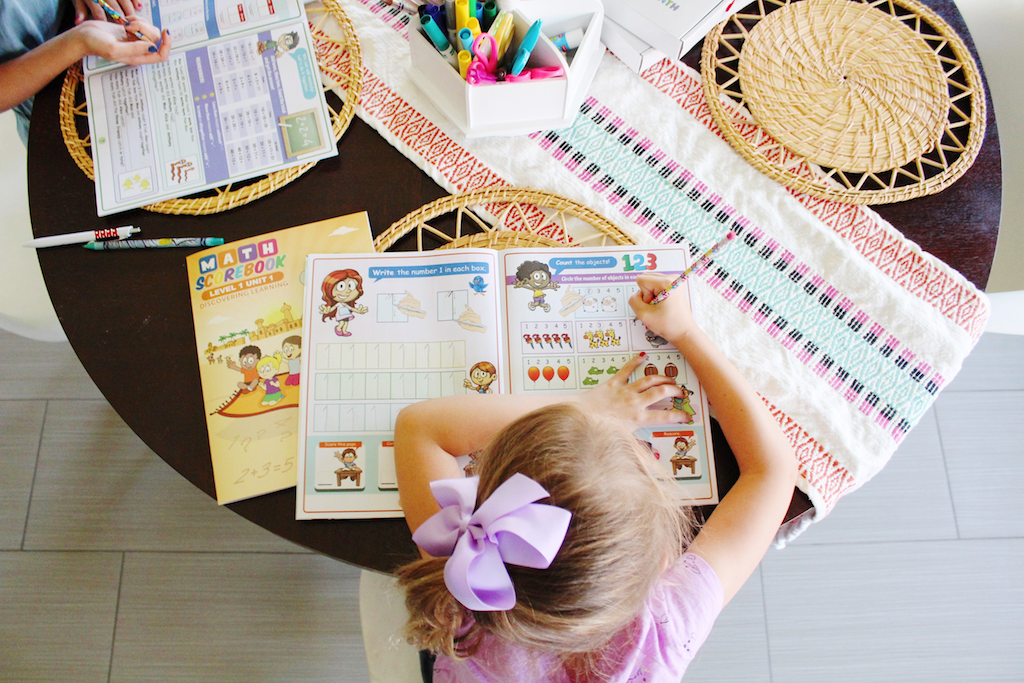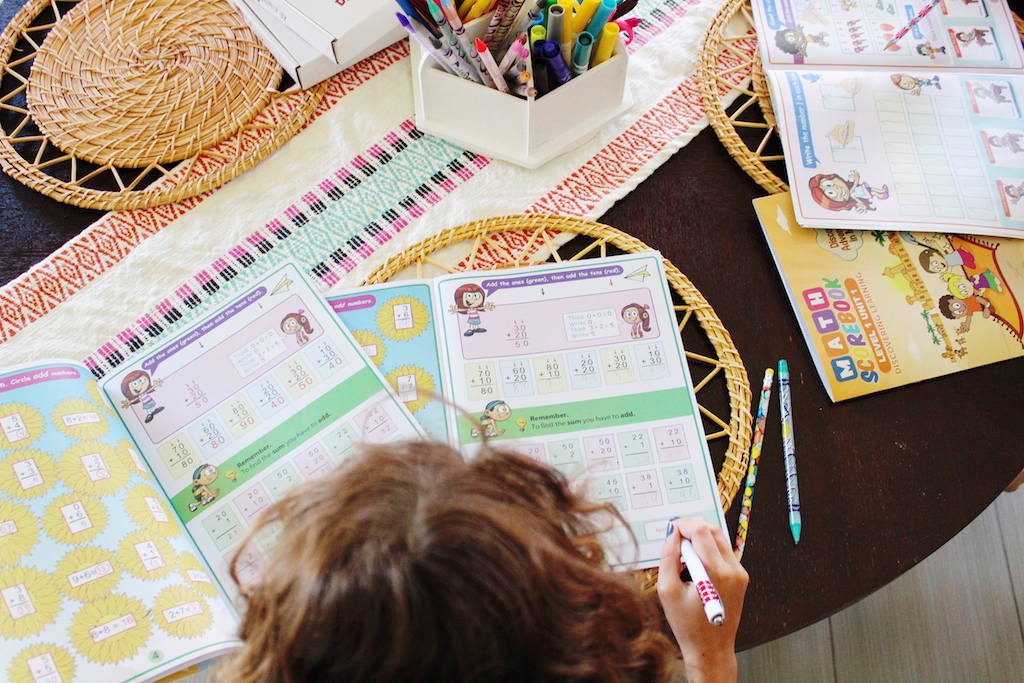 Each workbook has forty-three pages so our goal is to do about three pages a day. Along with their workbooks, they each have a scorebook to correct their own mistakes too. I really love this approach because it is giving them the power to see and correct their mistakes rather than just me.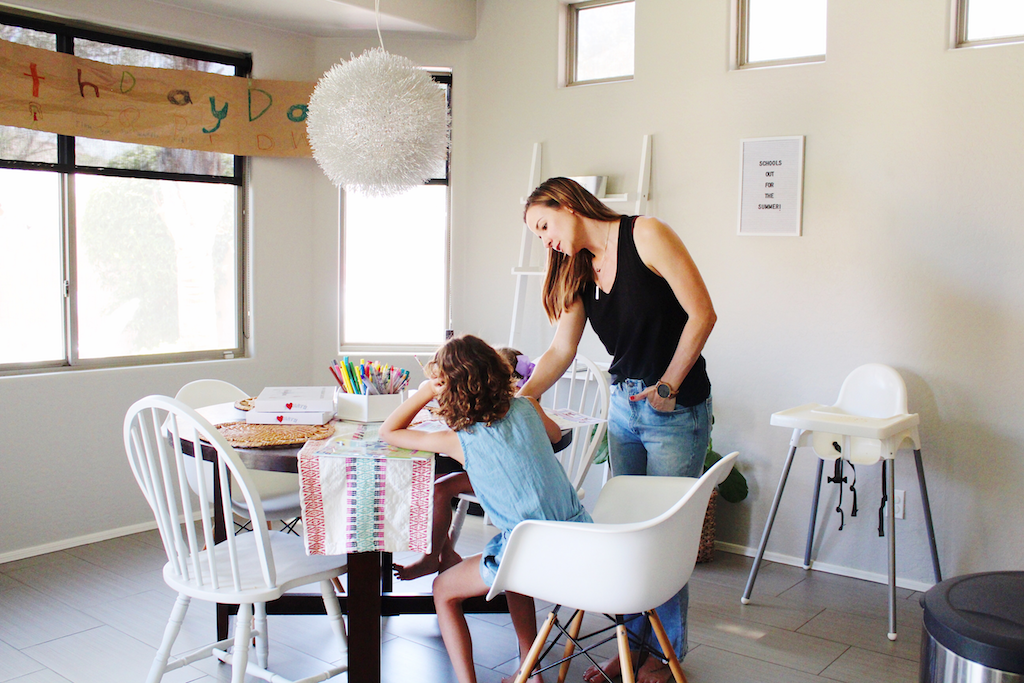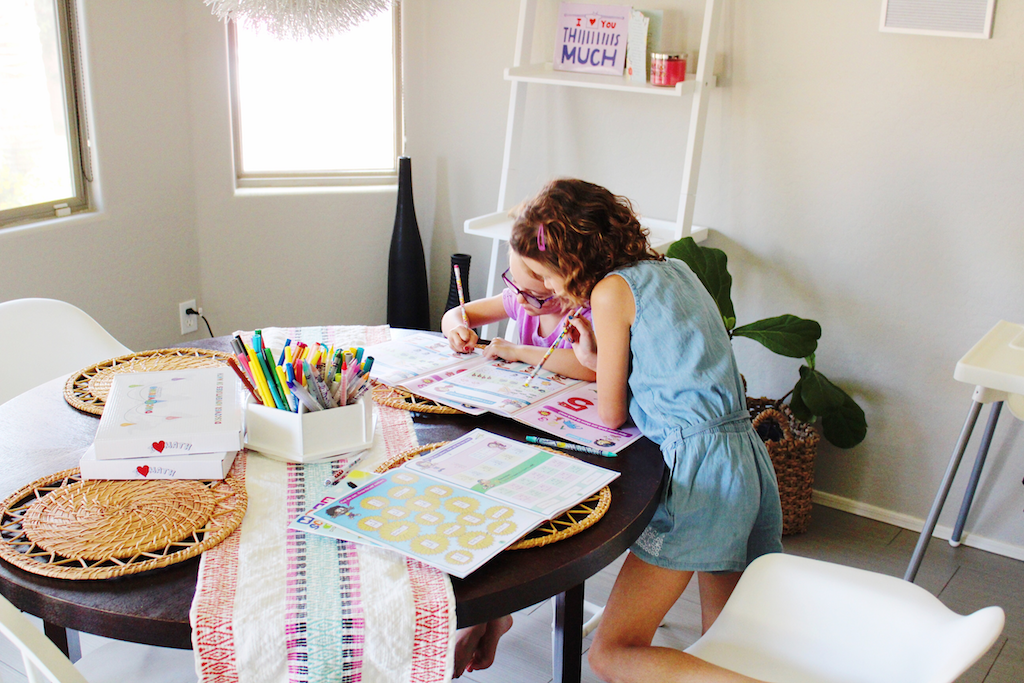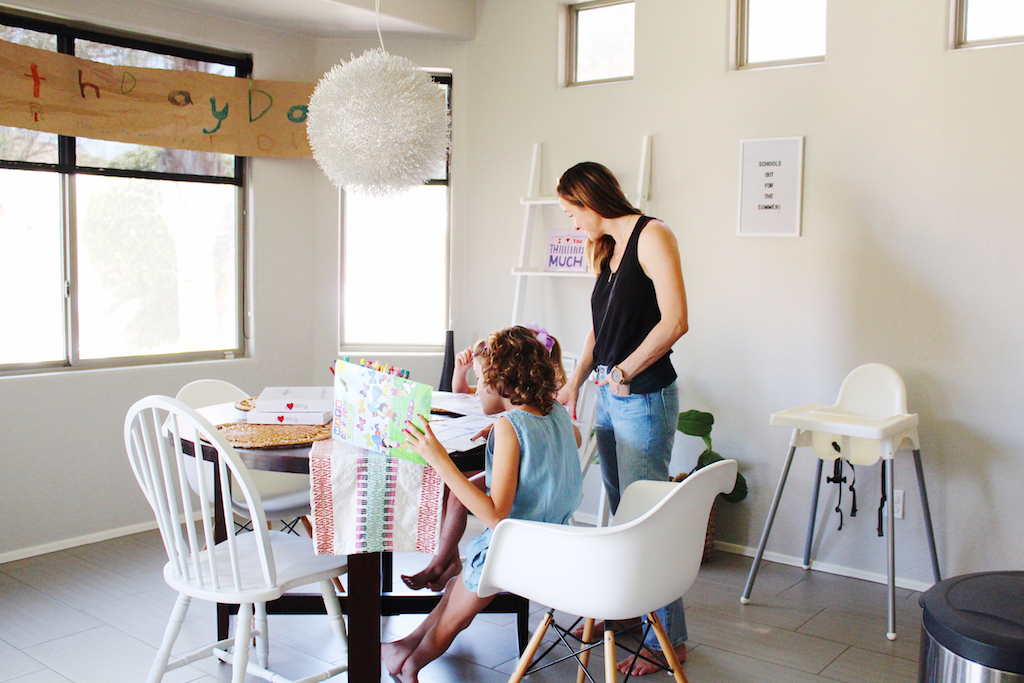 Discovering Learning also offers these great tools. They are always available to assist with questions or if your child tests lower than an 80% after the self-test, they can help identify the problem your child might be having.
I hope this helps inspire your summer. Please feel free to pin or print out our daily and summer fun schedules!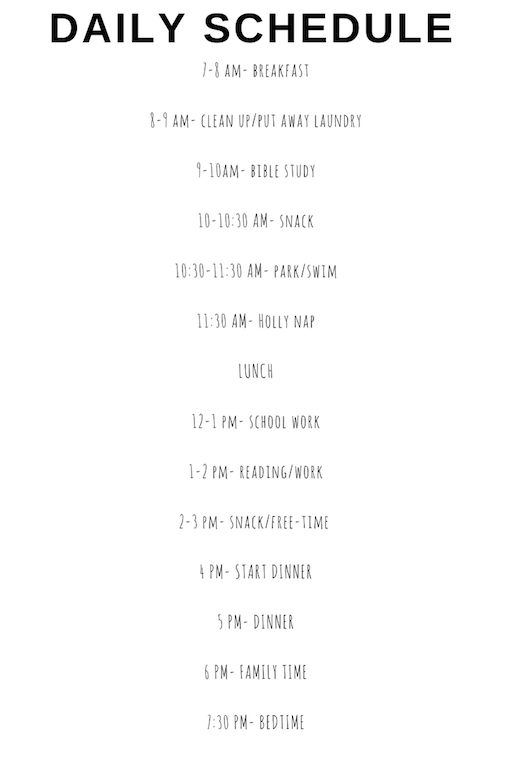 Happy summer!
xx, Nicole