Do you have a skincare regimen?
I thought I would share mine with you because I have finally found products I love along with a great routine that I love too!
In my teens and twenties I was all about Noxema, remember that stuff haha and St. Ives. Honestly, I still like St. Ives, especially their green tea blackhead clearing face scrub. Most of us love a good regimen, right? BUT, it has to be simple or it is really easy to ignore, isn't it?
Now, in my thirties, I need more than a drug store staple because I am starting to see those fine lines, wrinkles and age spots! I'm also a big believer in the most natural approach to my skin. Other words, I am really hoping Botox and fillers are not in my future because all of that freaks me out!
Let me share my new, favorite, skin care regimen with you.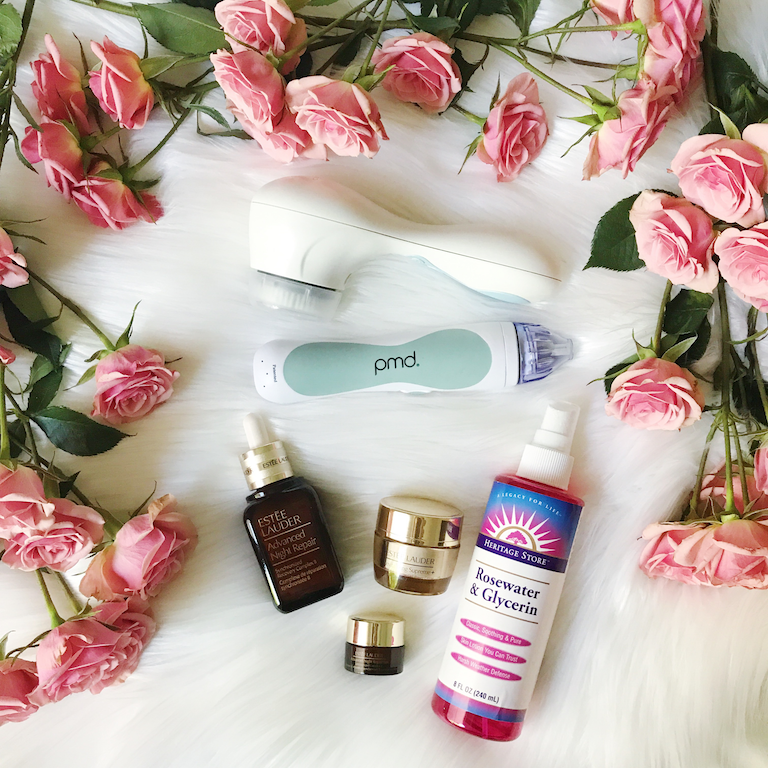 First on my list is Estee Lauder. I bought my first, little, brown, bottle in May. I guess you could say I bought myself a Mother's day gift! My only regret is that I didn't start using it sooner. Then for about a month now I started using their revitalizing supreme creme and advanced night repair eye creme. My skin is so much more even and smooth since I incorporated Estee Lauder into my nightly routine too. I love it!
The second product on my list is pmd. I bought this magical, little, wand during a Nordstrom anniversary sale and I am so happy I did! I use about once a week on my face and the top of my hands. Microdermabrasion is proven to significantly reduce fine lines and age spots. Pmd just made it easier to achieve at home. Plus, my Estee Lauder penetrates deeper into my skin after using it making those powerful serums more effective.
I also use a Clarisonic brush and have for years but I only use maybe once a week because it can be a little too abrasive for me. You can buy various brushes for it and I do use the sensitive brush heads but it is still a bit much for me to do every day. So, I typically will use Monday night and then will use my pmd at the end of the week.
A few other products I love to use is this rose water, glycerin and I love to spray on my face in the morning after I have rinsed my face. Notice I said rinsed because I only wash my face at night. Maybe unconventional for you, but if you have sensitive skin this has really worked for me. So much so that I would not describe my skin as sensitive anymore! Another favorite of mine and something I use after cleansing and scrubbing is witch hazel. I love it because the alcohol content is low and it doesn't burn my skin! Using a gentle toner will help close your pores and reduce their size.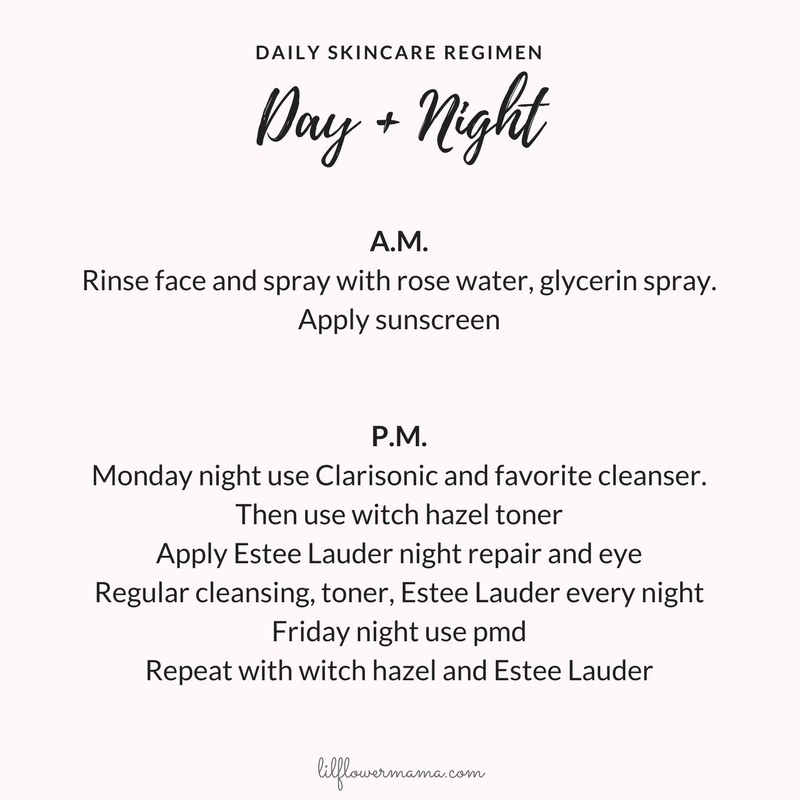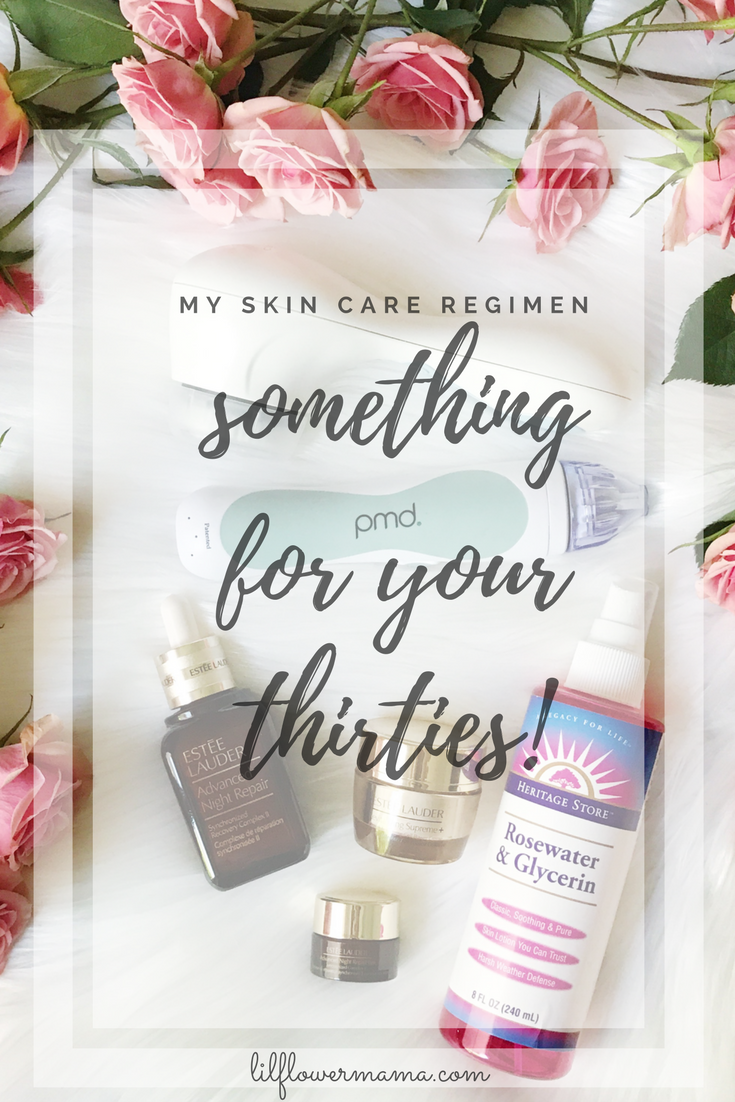 I hope this was helpful to you and if you haven't established a routine yet I would highly recommend giving this a try. Especially, if you are thirty something like me!
xx, Nicole