My hope in writing this post is to offer other moms and parents alike our experience in the charter school system and to give an honest account of our children's education thus far.
If you are struggling to make a decision about where to send your child to school you are not alone. We were once in a position of uncertainty too. All in all, I hope this article can give you some insight to make the right choice for you and your child.
There are so many decisions about school these days aren't there?
You can choose between public, private, charter, and homeschooling. I can't even begin to tell you how hard it was to make a decision about where our children should attend school! I homeschooled both Clara and Luci during their preschool years and enjoyed it very much, but I knew sending them to school was every bit of the goal.
Clara, our oldest babe, unfortunately, was our guinea pig! We decided to send her to a local charter school because it made both my husband and I feel better to send her to a school that was a bit smaller, made learning the focus and wore uniforms.
We could not have asked for a better teacher for Clara in kindergarten. She was so kind and helpful and still one of Clara's favorite teachers! She always communicated with us and helped Clara when she was falling behind. This teacher made all the difference and without her, I don't know if we would have stayed!
So, what do I mean by that? Well, this is a traditional school teaching phonograms, Saxon math and a place where regular testing is required. Also, each grade is like a grade above. Kindergarten is more like first grade and second grade is more like third grade and so on. Basically, we didn't know what we were getting into and that is our fault!
Clara graduated kindergarten beautifully but it did take a lot of work on everyone's part. She read over 100 books too and we were so proud of her. We decided to stay and Clara entered first grade. Her teacher was nice, but right away it was different than kindergarten. Not to mention her teacher left mid-year and was replaced with a teacher in her first year of teaching. On average, Clara had about 40-50 minutes of homework every night along with memorizing weekly spelling words, monthly poems and writing book reports! We were religious about homework, but it was just too much for Clara and for us. Mind you, Luci was now in school too and even though she was not at this same school, she also required our attention with homework too.
Long story short, we all struggled to keep up with this charter school and unfortunately didn't receive much help from the administration. At one point, we were actually told if we unenrolled a month before the last day of first grade and enrolled her into another school she would do just fine! This was the exact moment when we knew we needed to make a switch.
Another thing I should mention that I feel far supersedes anything else is how Clara felt through all of this. We had many talks with her and some were tough let me tell you because we were pushing her beyond what she could handle. One night I asked her how she really felt about her school and her classroom and what she told me made me cry. She said, "I feel dumb mom." "I wish I was more like [another student in her class] because he gets everything right!"
I broke down after she told me this and I quickly told her, "you are not dumb honey, but I don't think this school is right for you anymore, it's time to consider a change." I prayed with her that night and again reassured her, but it was still a long process after this.
There were two weeks left of summer and we still had not made a decision if we were going back to the charter school along with Luci starting this year, or if we were going to consider our neighborhood school. I prayed but was not getting the clarity I desperately needed until I drove over to the neighborhood school to inquire. I said a quick prayer right before heading in and leaving forty minutes later I felt so relieved. My prayers, our prayers, were finally answered!
We are over a month in at this new school and we could not be happier. The girls are so excited to walk to school every day and everything feels so much better. Clara is excelling and just started cheer after school and is having a ton of fun! Luci is right at home and enjoying keyboard lessons too. Both of their teachers are amazing and God is good!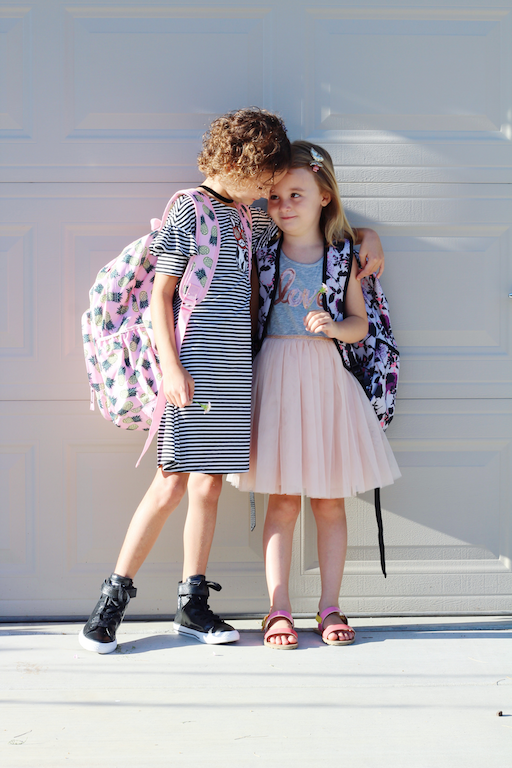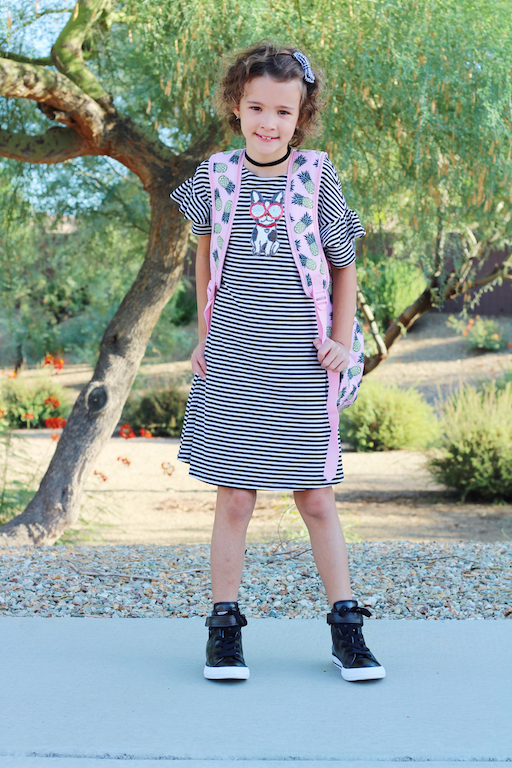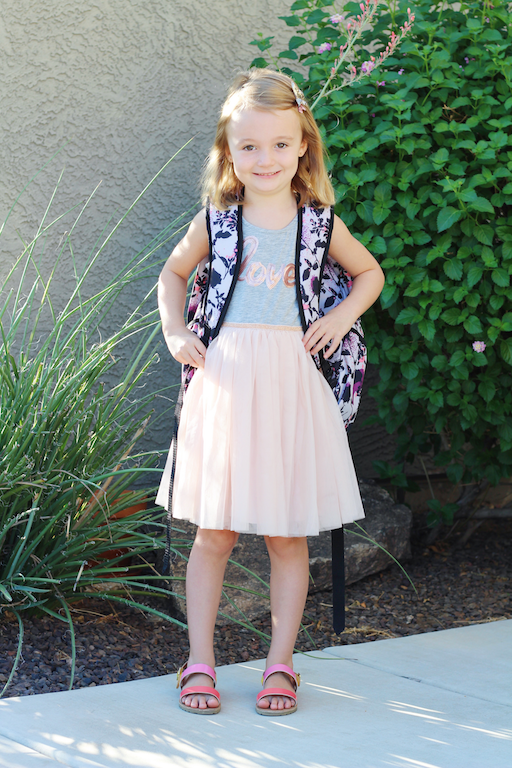 xx, Nicole