Ok so this happened and guess what I made this mess on accident when I was trying to organize the girls legos. Ya I know I totally got mad and just when I think my oldest, Clara is going to walk away and say, ha ha Mom she kneels down to help me. Oh I love her sweet, little heart so much. I am so relieved you can't see how dirty my floor is just a beautiful mosaic of legos! "Beauty in the chaos" and blogging is definitely pointing that out to me at the right times. Ok so legos are messy, they are tiny little land mines and I was so grateful that my Mother-in-Law bought us this Swoop bag for Christmas to hold and store our collection and it is also a play mat! So as to avoid what you see here! Wink!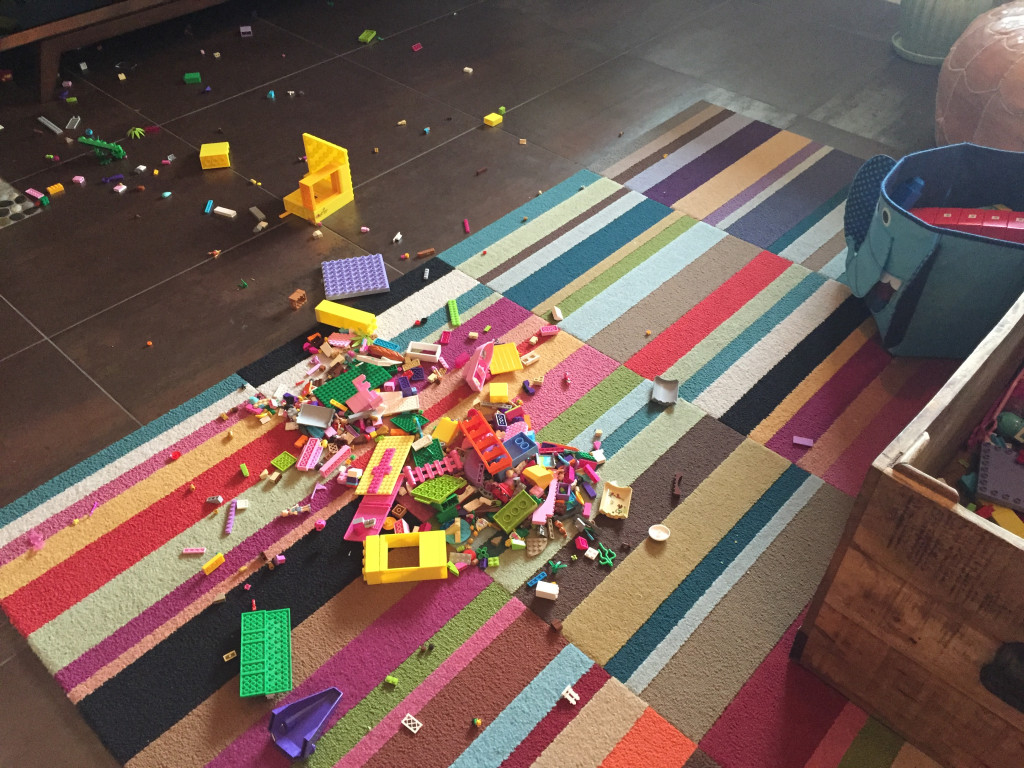 Luci is an up and coming Master builder she loves to make little towers and group things by color!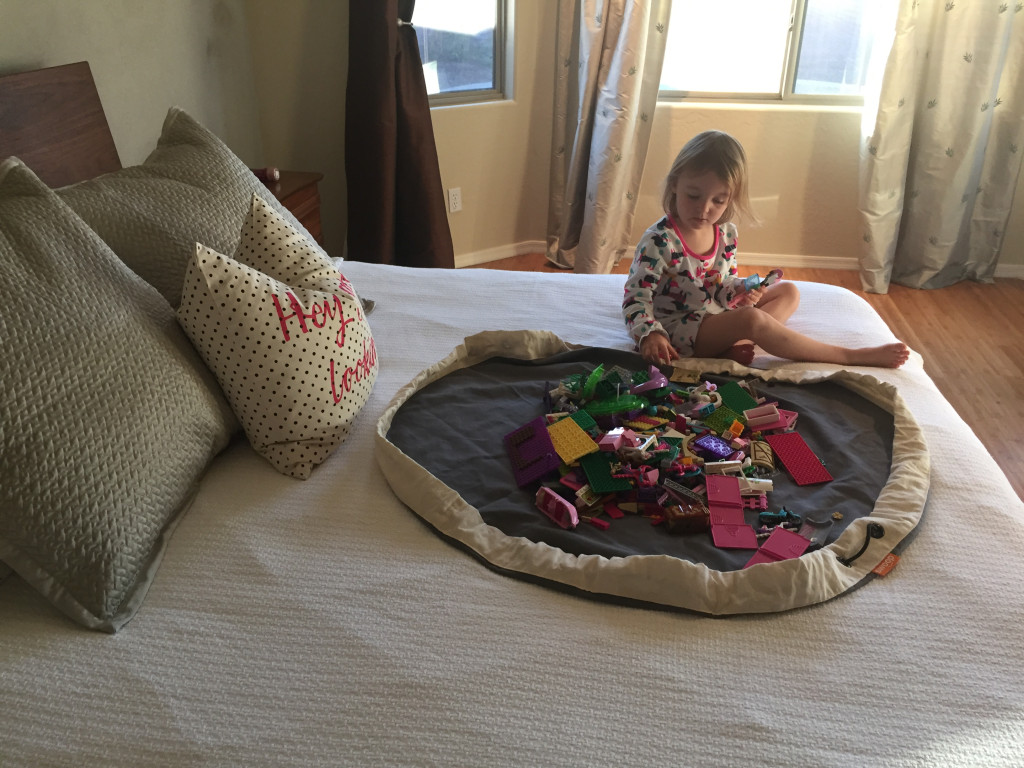 I store this awesome Swoop bag in our "treasure chest" a.k.a our coffee table like this…notice this mornings line up of Littlest Pet shops!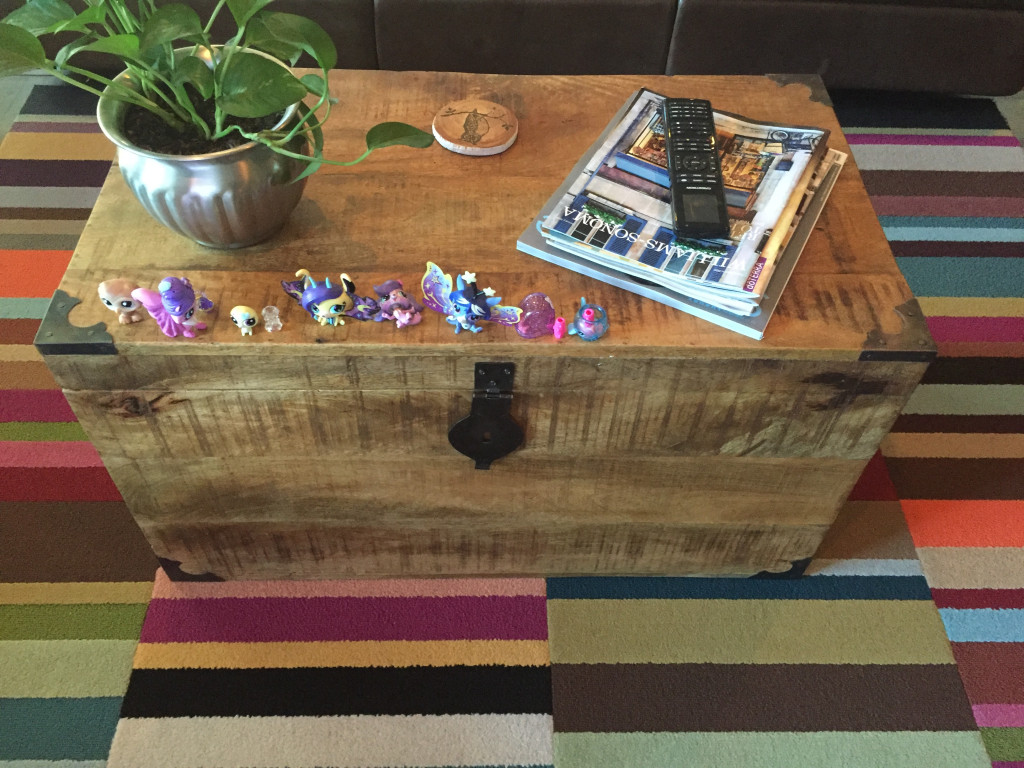 We still have Duplos that we still haven't outgrown so I am keeping them separate in their own bin for now.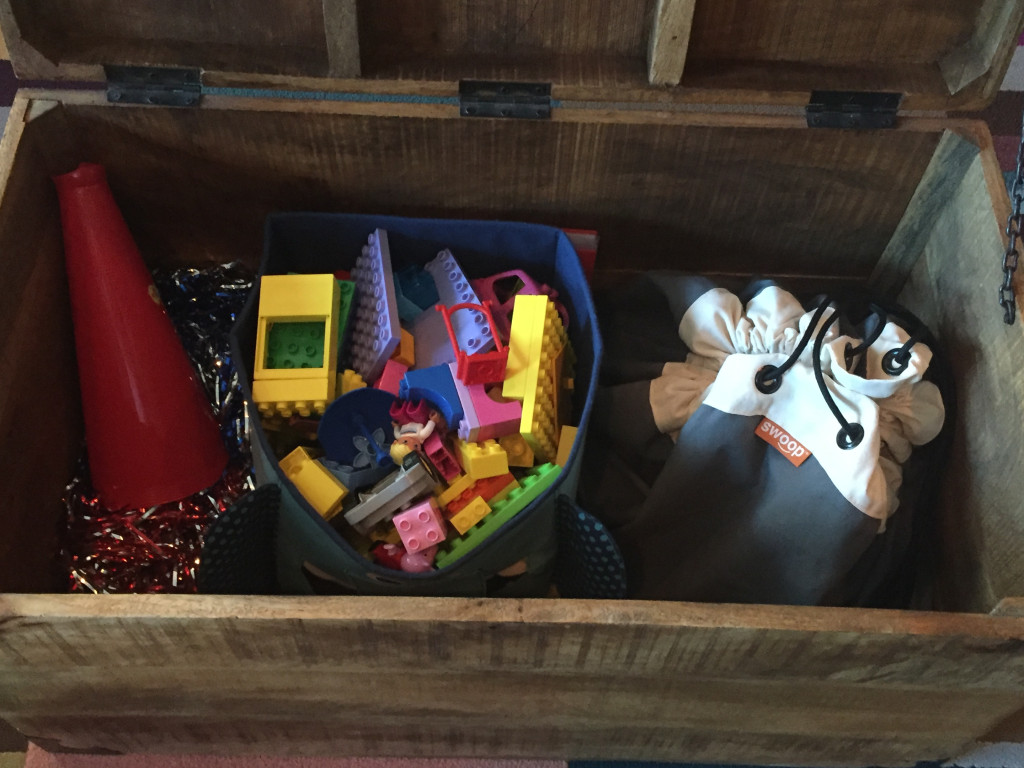 Clara has been asking and begging for an American Girl doll and after much consideration and talking to other Mom's I'm really glad I made the hard decision to wait until she's at least 7 because here's the reality folk's! The reality is that my two little girls are well little and on most days this is how I find their toys lol! One night I ran to Walmart to pickup oh I don't even remember, but I can tell you it wasn't to spend over 40 minutes in the toy aisle! I was so relieved when another Mom stopped to do the same thing! I literally pulled out every doll off the shelf they had because I knew it was Clara's wish to have a doll with her skin tone, slightly tan and her brown, curly hair. I have to tell you I had a blast that night and so glad I got these dolls. Luci's was a pretty good match as well lighter skin tone and lighter almost blonde hair!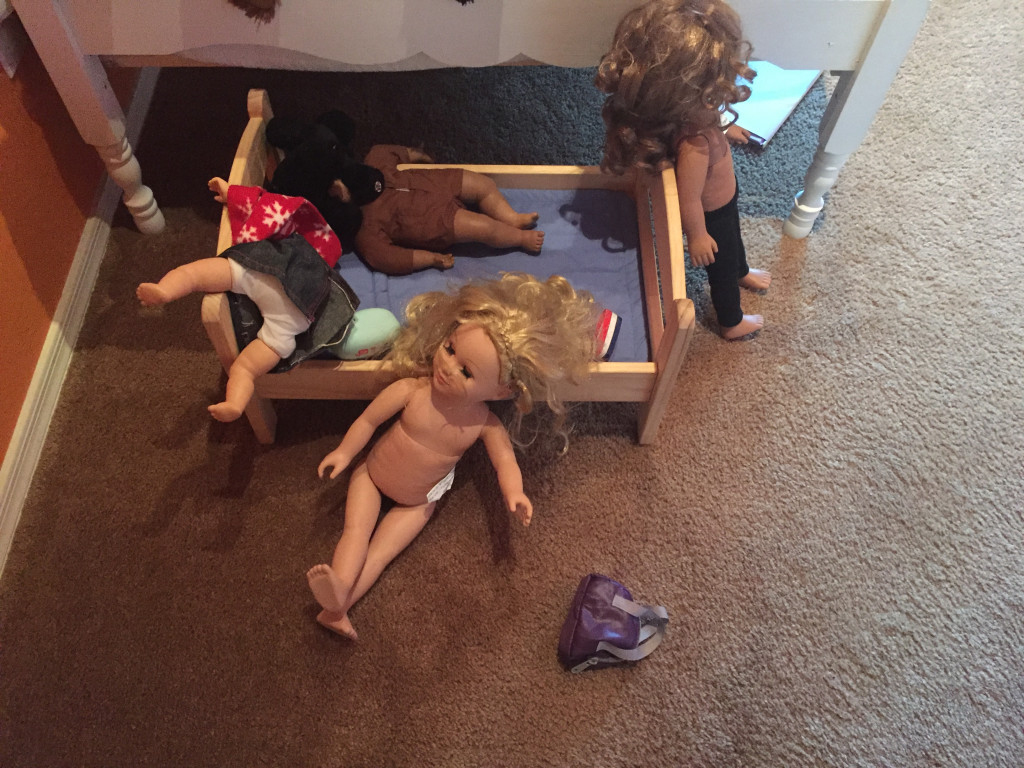 Here's a better look kinda gave doll photography a shot since its kinda a thing now. They are called My life dolls and like I said before they are Walmart brand. They were each under $30 a piece and if their hair goes crazy or they loose a limb, let's hope not… I'm not going to freak out as if they were almost $200 A.G. dolls!
I kinda well ok I totally do my research and I found out that along with Walmart's brand, Target and even Toy's R US carry similar brand dolls and the clothing and accessories are all compatible with each other because they are all 18″. So to break it all down: Walmart has My life dolls, Target is Our Generation and Toys R US are called Journey dolls.