This post is sponsored by Home DNA and as always all opinions are 100% my own.
What if you could unlock your personal DNA?
Do you want to know if you are living your best life in regards to how your body responds to diet and exercise?
Even though I make conscious efforts to eat healthily and exercise on a regular basis, I am getting older and if there is something I can do to improve my lifestyle, I am definitely interested. Plus, learning about your makeup and specific genes is something I find really fascinating!
Did you know? The Human Genome Project has estimated that humans have between 20,000 and 25,000 genes. Every person has two copies of each gene, one inherited from each parent. Most genes are the same in all people, but a small number of genes (less than 1 percent of the total) are slightly different between people. – *Copyright National Institutes of Health*
Recently, I took a Home DNA test and I am really excited to tell you all about it! This is also the first time I have done genetic testing. Home DNA makes it super simple too. You can pick up one of their kits at a local drugstore like CVS, RiteAid or even online. A kit like this usually will cost $119 along with a $99 lab fee.
First, I registered my lab kit online, (this allows you to read your test results) once they are in. Then, I swabbed the inside of my cheek and mailed in their provided envelope to DNA Diagnostics Center. Mind you, the DDC is one of the world's largest private DNA testing companies with offices in Ohio and England. They have handled over 10 million DNA samples from 168 countries offering a wide array of results. You can visit www.DNACenter.com to learn more.
Since my report is about 70 pages long I am not going to bore you with every detail. Instead, I think its best to share the things that stood out to me and how I have implemented better eating habits and how it has improved my life.
My results: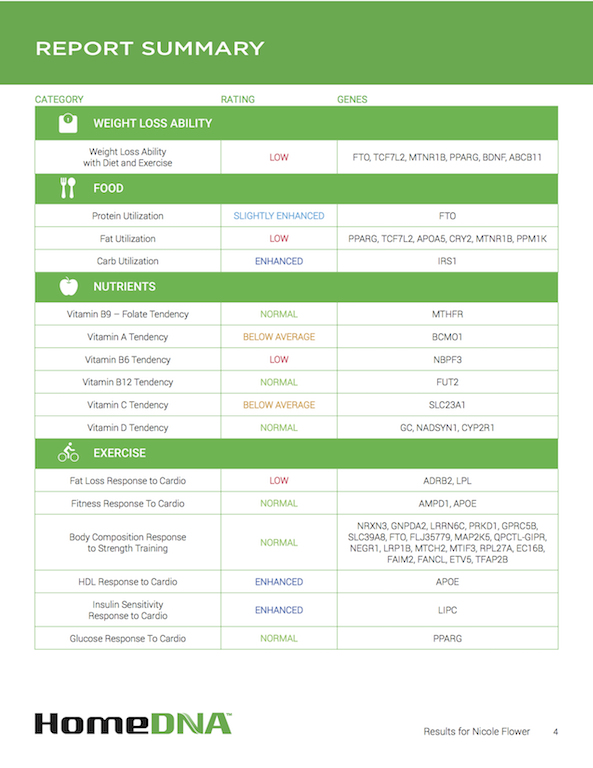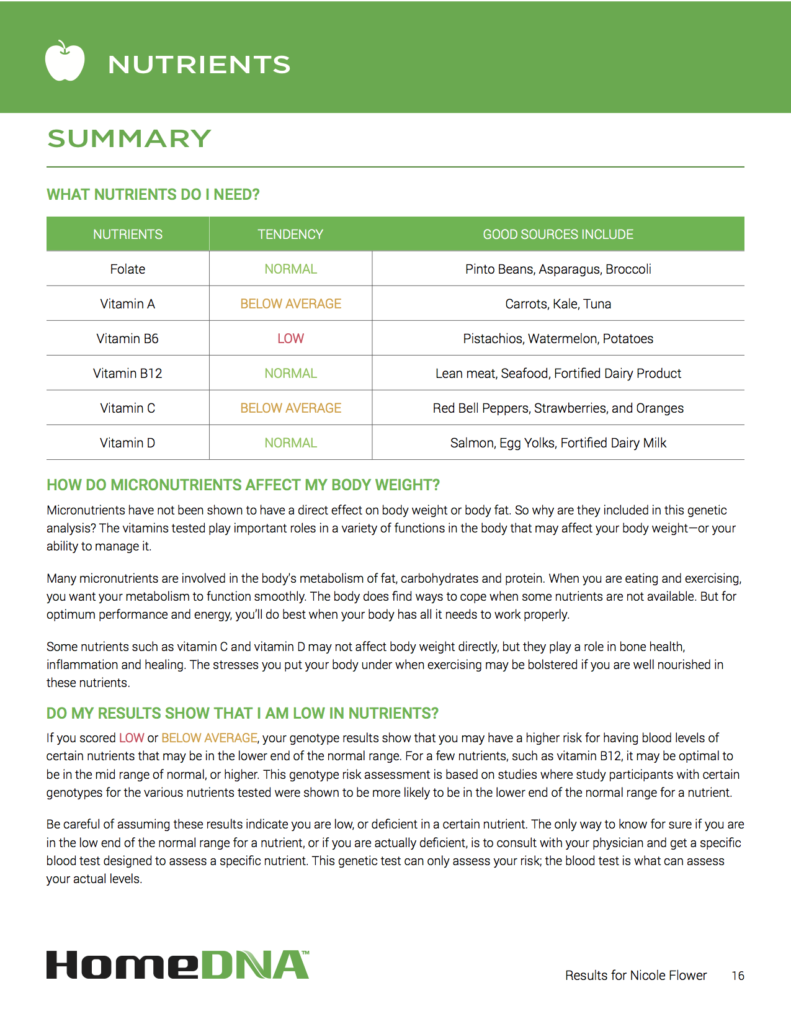 The very first thing on my report suggests my ability to lose weight is low! I'm not gonna lie I kind of laughed because I have been a healthy weight most of my adult life. Then I learned just because I have this set of genes does not mean my body cannot be or maintain a healthy weight.
My word of advice would be to think of this as another tool to help you live your best life. Since I can always improve my diet and in particular what I eat for lunch because let's face it, as a mom, a baby usually comes first. Sometimes I just forget and then it's 2 pm and I wonder why I'm starving! Home DNA curated a specific meal plan just for me and it felt good to actually eat a good lunch!
My three favorites were:
Spinach salad with sliced mushrooms, cucumbers, sweet, bell peppers, lentils, olives and an olive oil lemon dressing.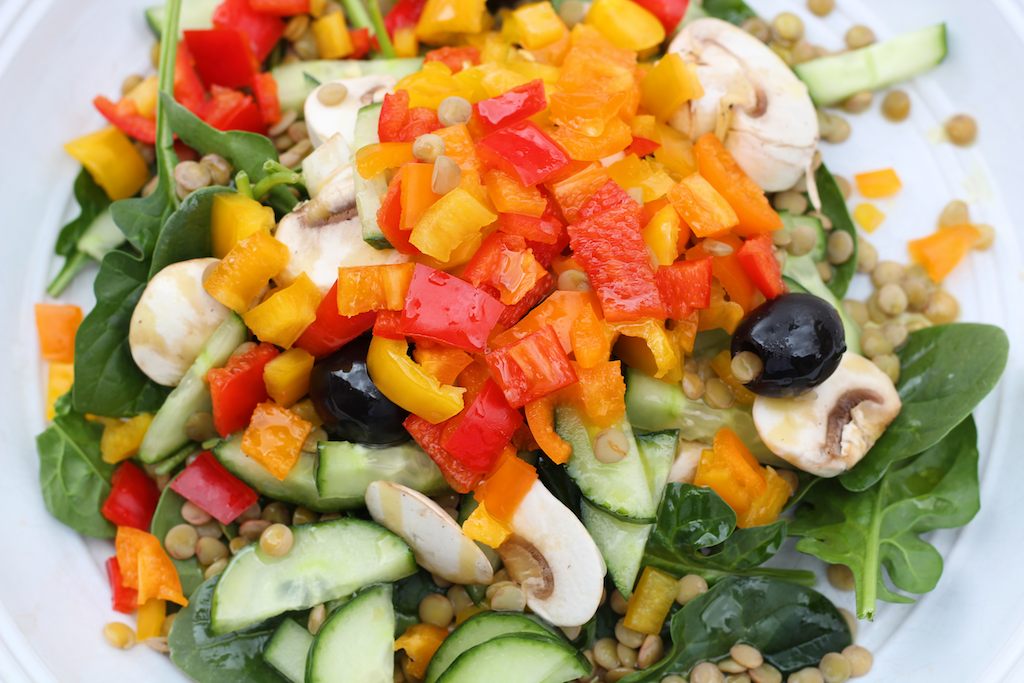 Veggie burgers with a baked sweet potato and a spinach salad with avocado, tomato, and mushrooms.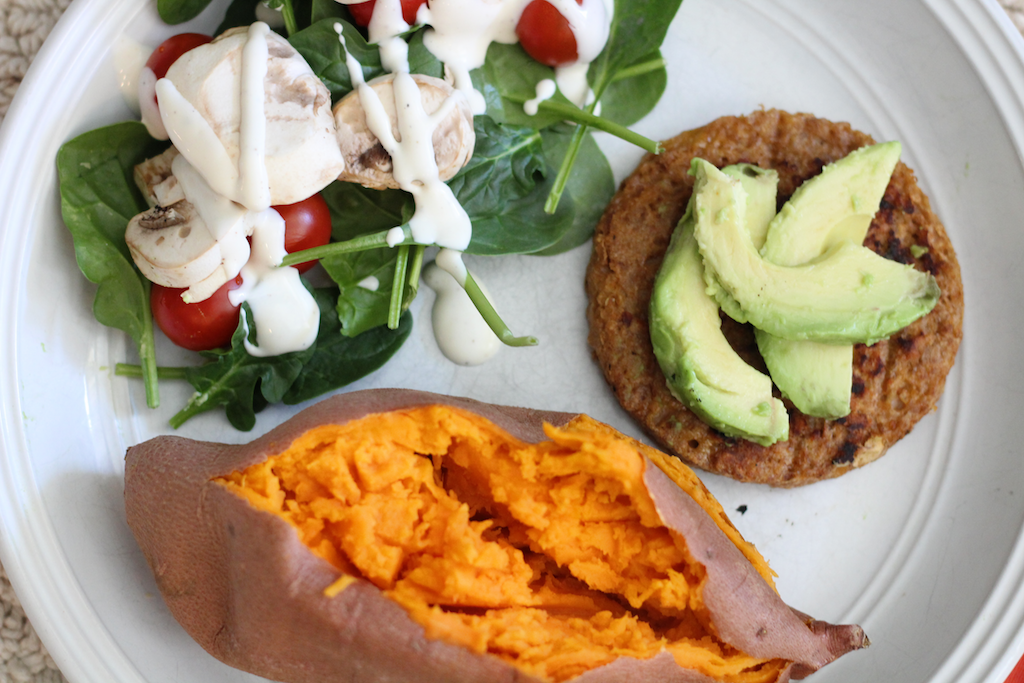 Spinach salad with tuna, black beans, olives, tomato, feta and a simple olive oil dressing with salt.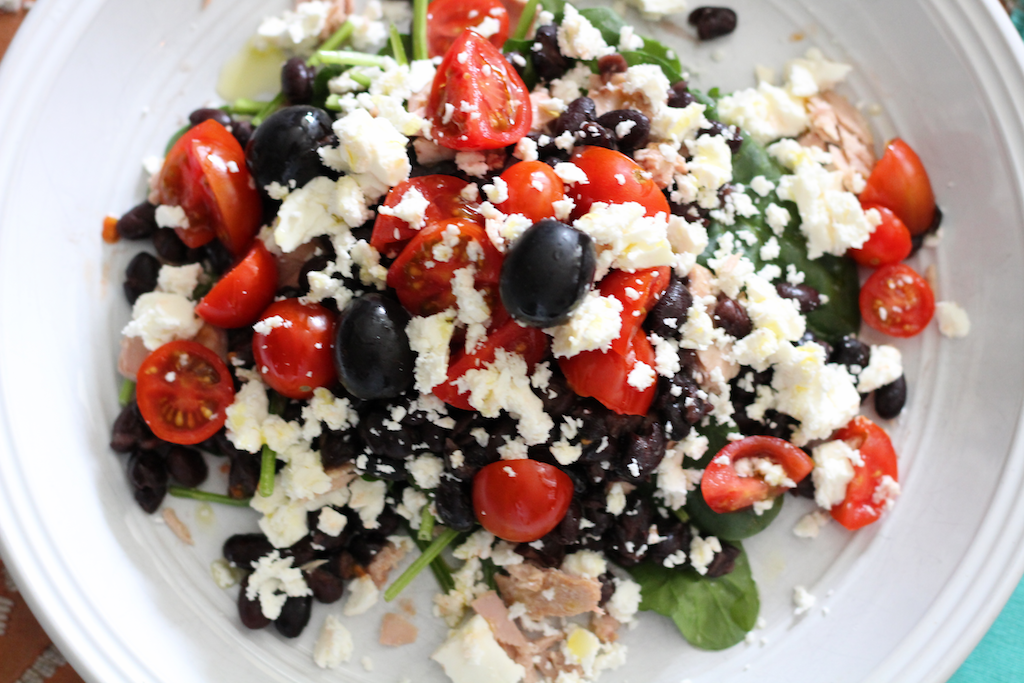 There were also breakfast and dinner options as well as healthy snacks. I mostly sampled breakfast and lunch because we typically eat a good dinner as a family.
Finally, we all know besides eating well we also need to exercise right? I workout at best twice a week and right now it is truly the best I can do. If I were seeking to lose weight and have certain fitness goals I would have given the custom exercise regimen a go but I am happy where I am right now.
Now I have several new, healthy, lunch options and I feel so much better. I hope this gave you a pretty good idea of what Home DNA is all about and how it can help you improve a certain area of your life too.
xx, Nicole