I am in love with this little black dress for nursing mamas like myself. We are always learning from our past mistakes or trying to, right? Well, I made sure to invest in a few nursing bras, tops and dresses this time, because there is nothing worse than fiddling around with a difficult bra or top to nurse your baby, trust me! Plus, may I add, much like baby items have improved in the last 5 years so has clothing for maternity and nursing mamas!
Ok, so I don't want to get all wordy about the subject and I know some of you reading this might not be nursing and I want you to know there is no judgment here. I believe, "fed is best" whether you are nursing, pumping or offering formula.
Holland is a healthy girl, already weighing close to 11 pounds at almost 8 weeks and we are nursing pretty much around the clock still. I do love that she sleeps really well at night and she is already sleeping in her crib! My feelings are a little ambivalent about this though because I would still love to snuggle her next to me in bed to feed at night, but Kevin and I both agreed she is just too noisy, lol!
What do you think of this LBD? I think it is perfect for a busy mama. I love clothes that are comfortable, but also feel like I could easily wear out running errands or on a date. I'm a big fan of getting dressed every day because it makes me feel good. However, time is not something I have a lot of right now, so it's just basic makeup and this hairstyle is a quick go-to for me. I literally throw it in a ponytail and curl my hair from there, it takes me maybe 10 minutes tops!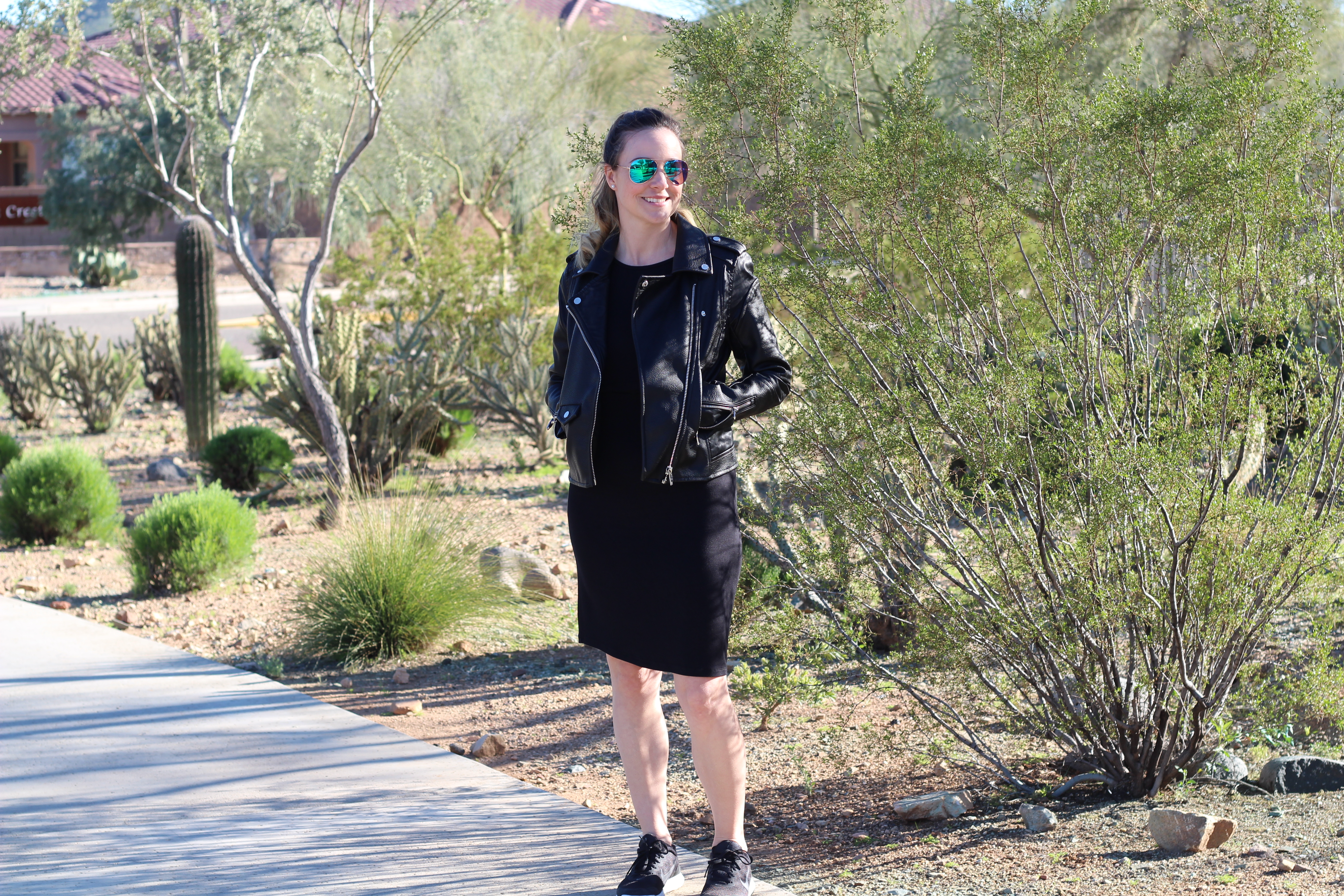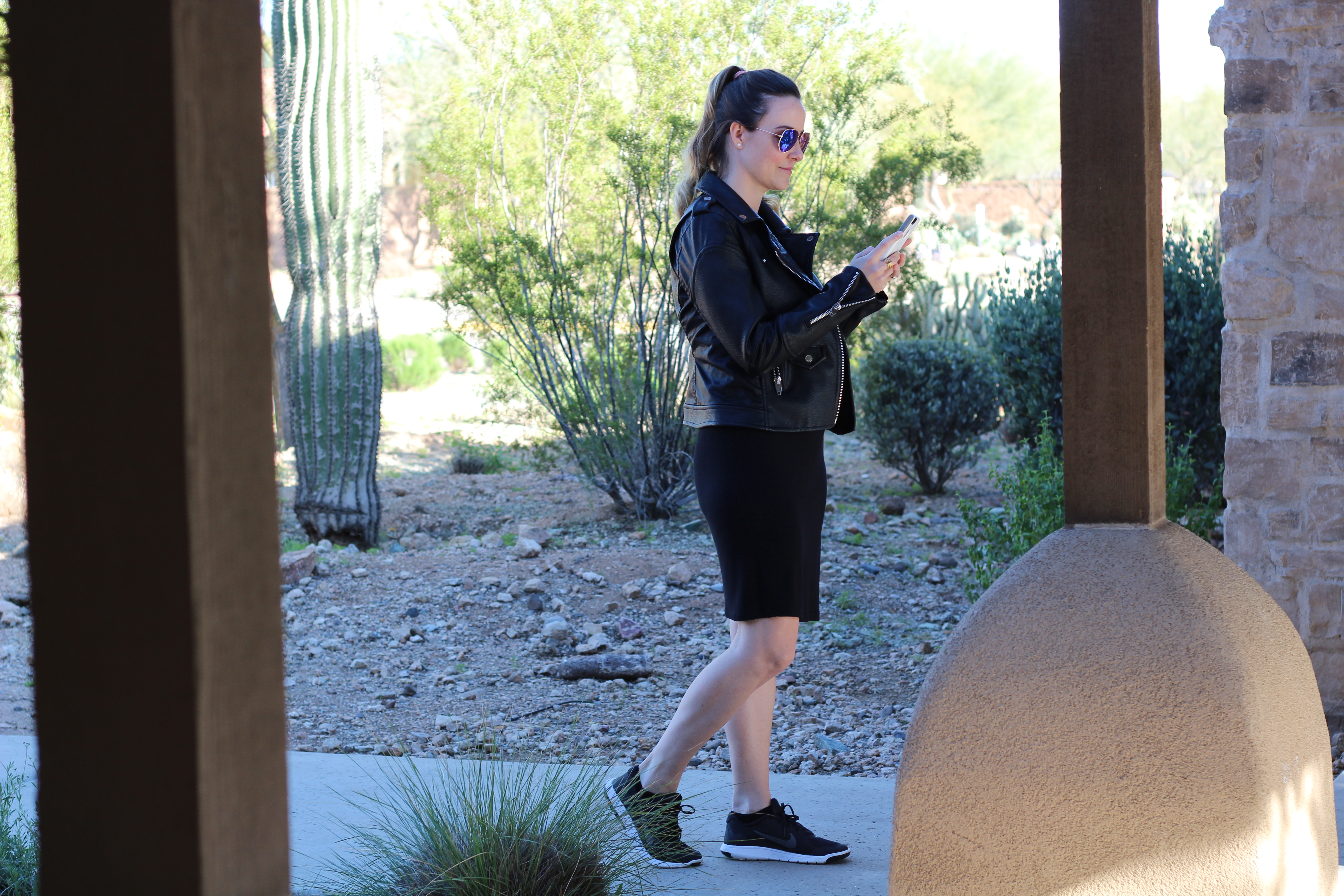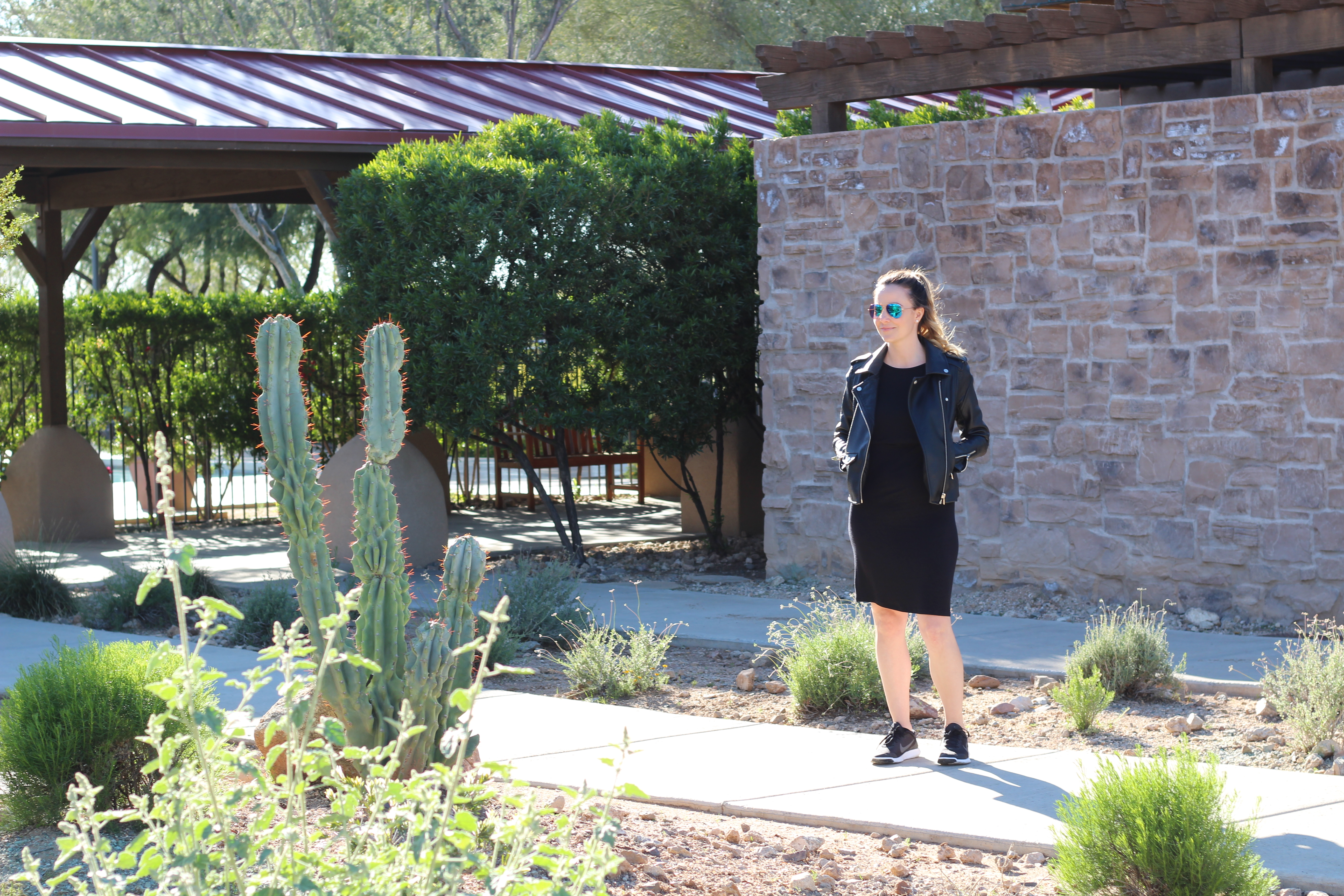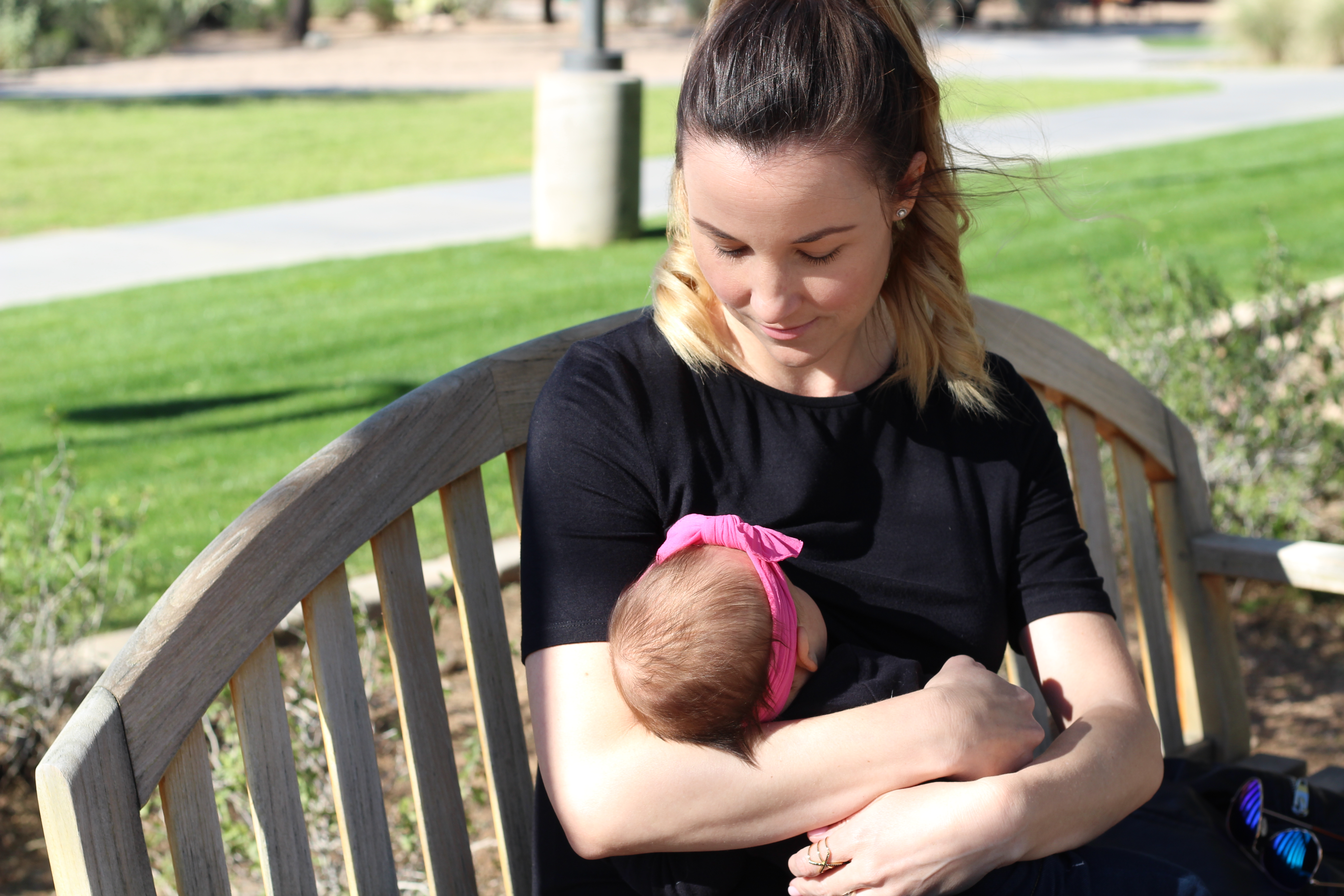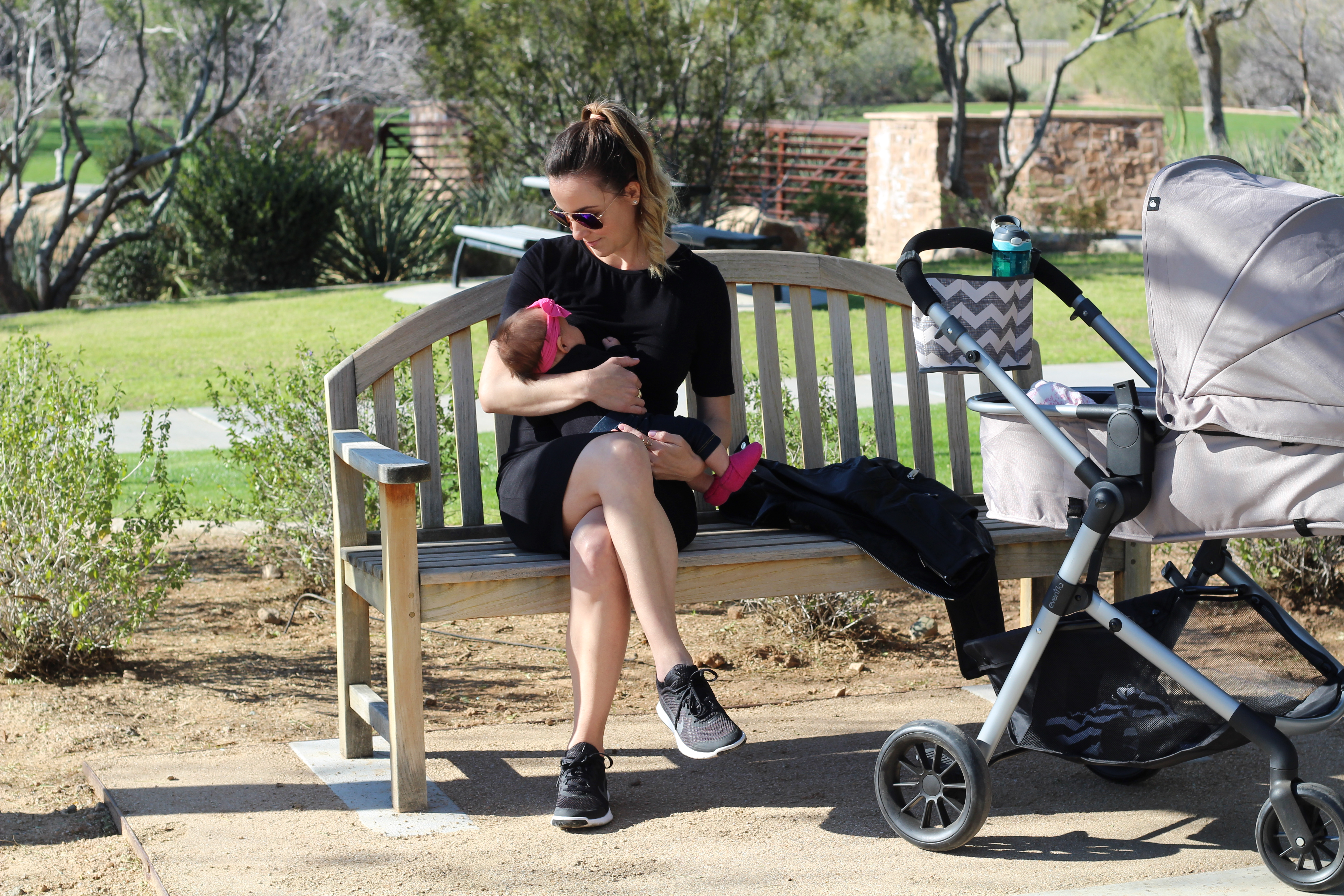 dress/shoes/aviators/jacket/stroller