I love NYC! I feel like I could stop with just this one liner like a postcard or tee shirt, but that would be silly and you would probably never read another post ever again. I always love an opportunity to take a trip back East and most of the time it is to visit my sweet, childhood friend. So why do I love NYC? I love it because it reminds me of my childhood in New Jersey. I love the energy of New York, there are so many people and so many buildings and cars it is a rush to all the senses all at once. I'm not really a crowd loving kinda person infact I get a bit anxious and slightly drained from it. NYC is different somehow it's like there is room enough for everything and there is this awesome rhythm to match the pace.
I am always fortunate to have my own built in "guide" and I think this is another reason why I love the City so much..I'm not getting lost ha ha. Seriously though the friend I was telling you about is a seasoned New Yorker and she knows her way around inside and out and I just follow. This most recent trip we had the same luxury our host had also lived in the NYC for many years and also knew his way around perfectly. I know there is something to exploring on your own and I get that, but I have to say it is really cool tagging along with someone who knows there way around and like I said before, it's like your own built-in "tour guide" free of charge!
FOOD- So first stop for me and now for my husband is pizza! I mean it is the best in the world as far as I'm concerned and I'm a believer that it is NYC's water just like it has been suggested. So this actually wasn't our first stop, but it should have been!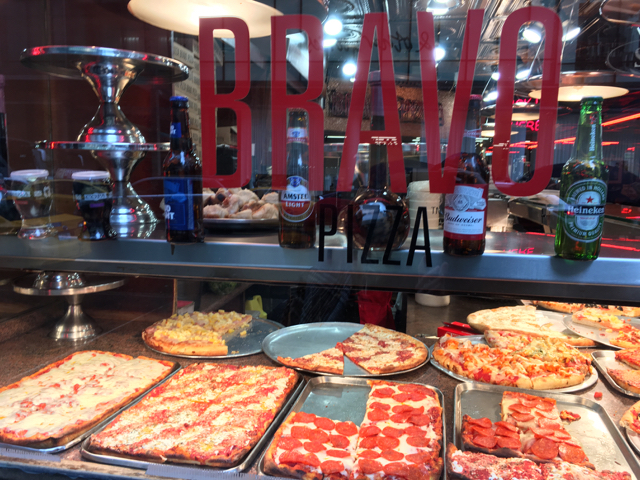 Then I normally love a good egg sandwich on a fresh kaiser roll because not all kaiser rolls are created equal and NYC does them best with a good cup of coffee. This time we had breakfast at the very famous 2nd Ave. Deli in Midtown. This was mine and my hubby's first time in a Kosher deli and it was an experience twice. The first time at a place called Ben's in Manhattan. I made the mistake of not ordering pastrami on rye like the rest and ordered stuffed cabbage not that it was bad, but not the Polish delicacy I remember as a kid and it was way too much food for this lilflowermama!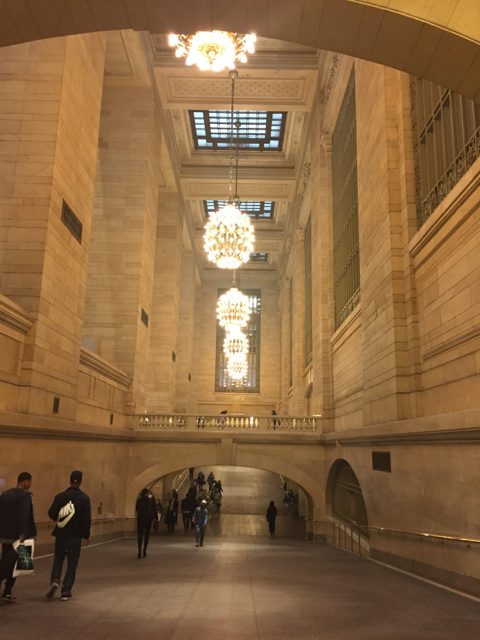 Then there is Oyster house in Grand Central station it is located on the lower level and this place has been around since 1913, you can feel the history inside. I love seafood, but you know how sometimes it smells terrible well this place smelled like the freshest seafood like it had just jumped out of the sea! The history of this place has not always revealed greatness and glory, but I have to say after trying their Manhattan clam chowder along with a Manhattan on the rocks this place is a true gem!
Then my most favorite experience was at The Tavern on the Green again another NYC gem smack dab around Central Park. I believe this restaurant's history is even richer in years and was recently renovated. I was so nervous about walking in my Louboutin heels, but I did like any classy New Yorker and wore my Nike's then did a quick change next to the coat check at the restaurant. This restaurant is everything sophisticated and romantic. After coat check you are welcomed by their speakeasy style band and charming bar lounge. The food is everything from filet mignon to Foie gras and rack of lamb, delicious!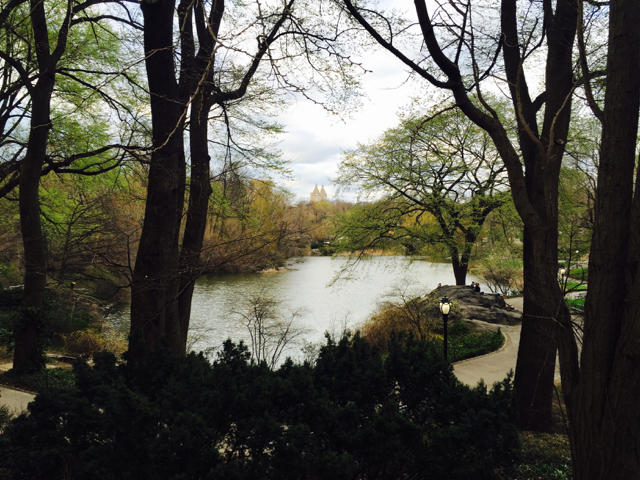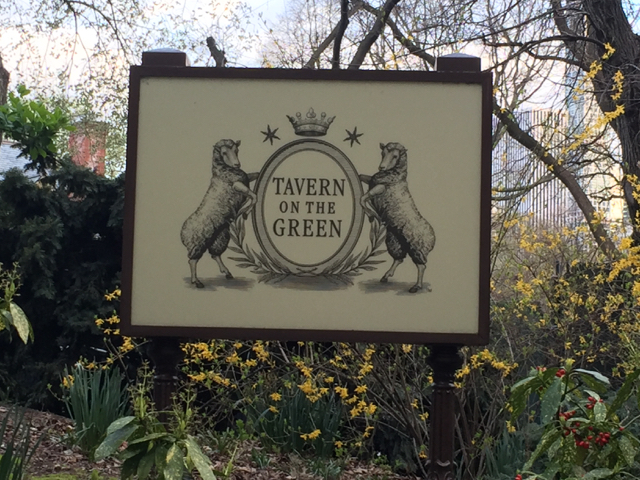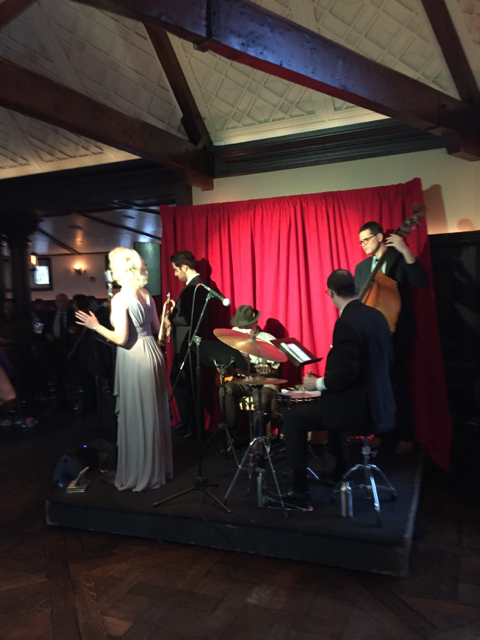 SIGHTS- So I honestly never really do the touristy thing while I'm in New York, but I was so happy to get to go to Top of the Rock. This is located at the top of Rockefeller Center and the view is spectacular! There are several levels as you go up and around the top of Rockefeller building hence the name Top of the Rock. We went after sunset, but I think this would be gorgeous right at sunset. Also I think it is a bit difficult to get good photos with the glass in front of you. Of course if you haven't seen Time Square it is a lot of fun on a Friday night and it is lit up like the Sunset Strip!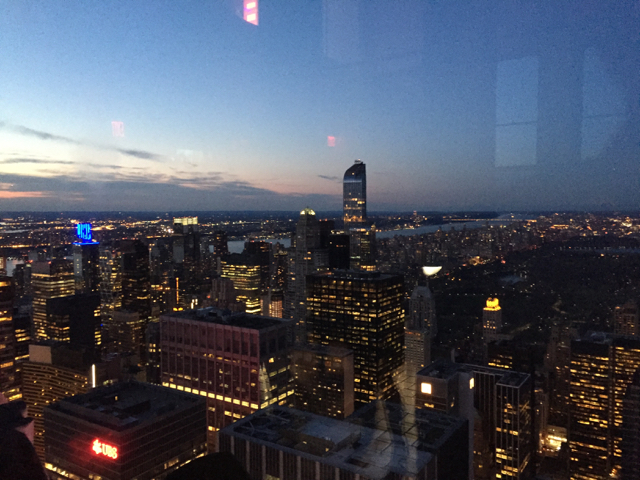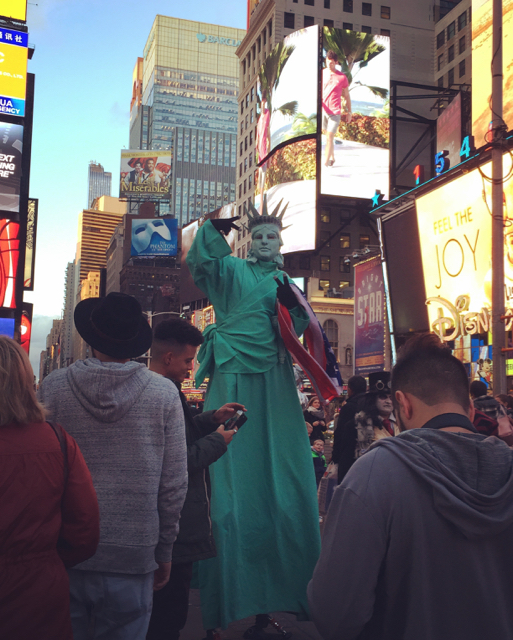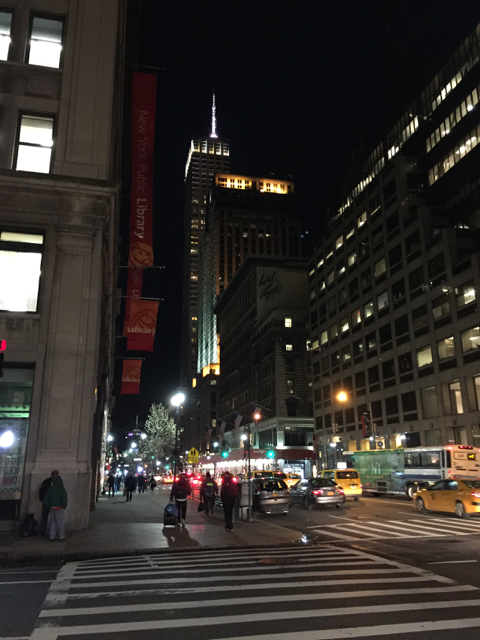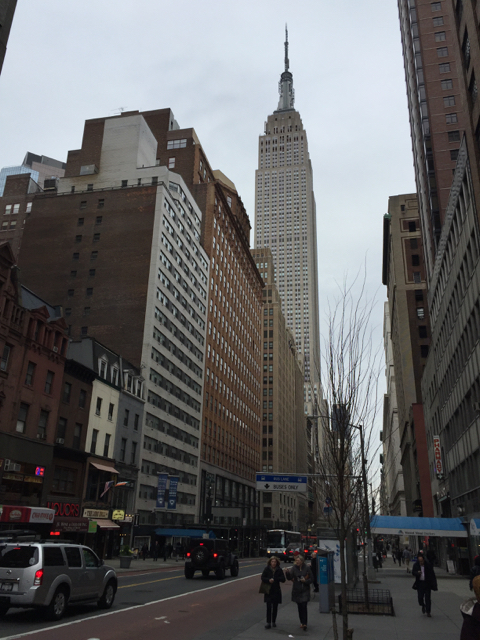 I just love NYC and it gets better because my favorite flowers are tulips and they were planted all over the City. I mean I love all these epic buildings, but really loved all these pretty flowers and then I have only seen this in two cities flower's for sale on the street, once in LA and now in New York. I mean you can't help but smile and snap a pic right?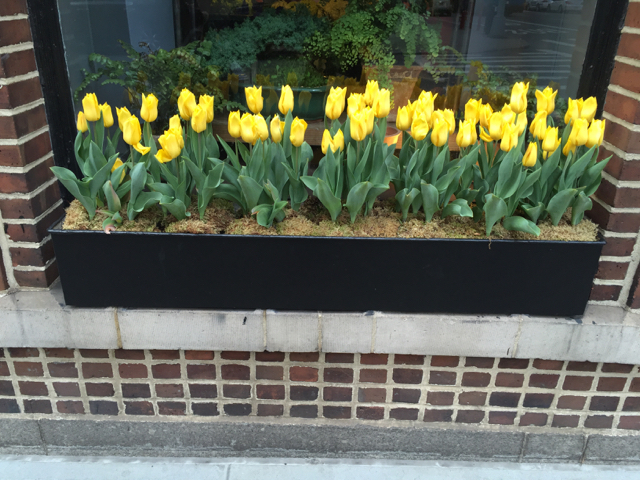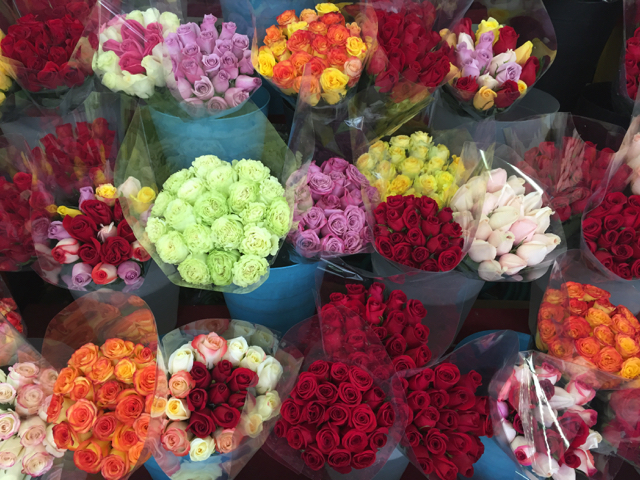 I could share so much more, but I will save for another time 🙂 Wishing you a future trip to NYC!