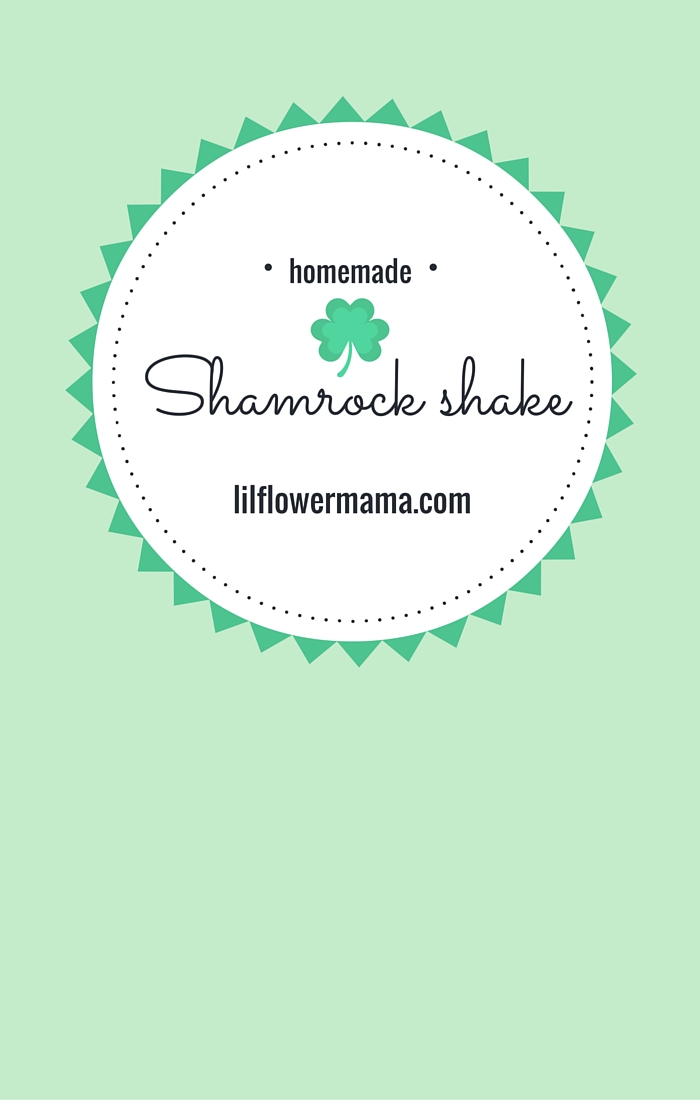 My girls love this yummy treat, homemade Shamrock shakes you can make right at home and don't worry if you don't happen to have an ice cream maker just substitute with your favorite brand. I promise it will still be delicious! We scored this Kitchen aid maker years ago at a family Christmas party and honestly I didn't think we were going to use and boy was I wrong. We have a lot of fun making fro yo and ice cream at home!
Ok so this Momma always has good intentions and just as I am pulling out the ice cream maker I realize I forgot to put the base back in the freezer! Yep that is an important part if you plan on making your own ice cream. So to improvise I asked my sweet husband to bring home some on his way home from work. He is such a sweet heart always there to turn my Mom fails around. Also I made three times more whipped cream because we later played the game "pie face". Yep if you haven't heard of this craze going viral on face book than you must check it out! We totally had a fun family night with this sweet, St. Patty's dessert and lots of whip cream and I think this is quickly becoming a family tradition in the Flower casa. I think Grandma and Clara had the most fun, Luci wanted nothing to do with it!
Homemade Shamrock shake
2016-03-02 19:39:39
Serves 4
Homemade sweet + creamy Shamrock shake
Ingredients
Homemade vanilla ice cream (via Kitchen aid Ice cream maker recipe book)
1/4 cup of half n' half or milk
1/4 teaspoon of mint extract
6 to 8 drops of green food coloring
1/2 cup heaving whipping cream
1 tablespoon of sugar
sprinkles optional
Instructions
Make vanilla ice cream according to your maker's instructions (makes 10 1/2 cup servings and you can make ahead of time)
whip heavy cream + sugar until it forms nice peaks or looks like whip cream! (yields 1 cup)
Add 2 cups of ice cream, half n' half, mint extract + food coloring in blender or nutri-bullet
Top with homemade whip cream + sprinkles
Enjoy!
Notes
I used our Nutri bullet to blend up the shakes and I made a serving at a time or you can use a larger blender to serve 4.
lilflowermama http://lilflowermama.com/
xo, Nicole