This post is sponsored by Nuby. As always all opinions are 100% my own.
Holland is growing so fast! I feel like I say this all the time but it's true!
She is already trying to keep up with her big sisters at eight months too. Oh boy or should I say oh girl because this is when the realization of me being a girl mom of three really sinks in!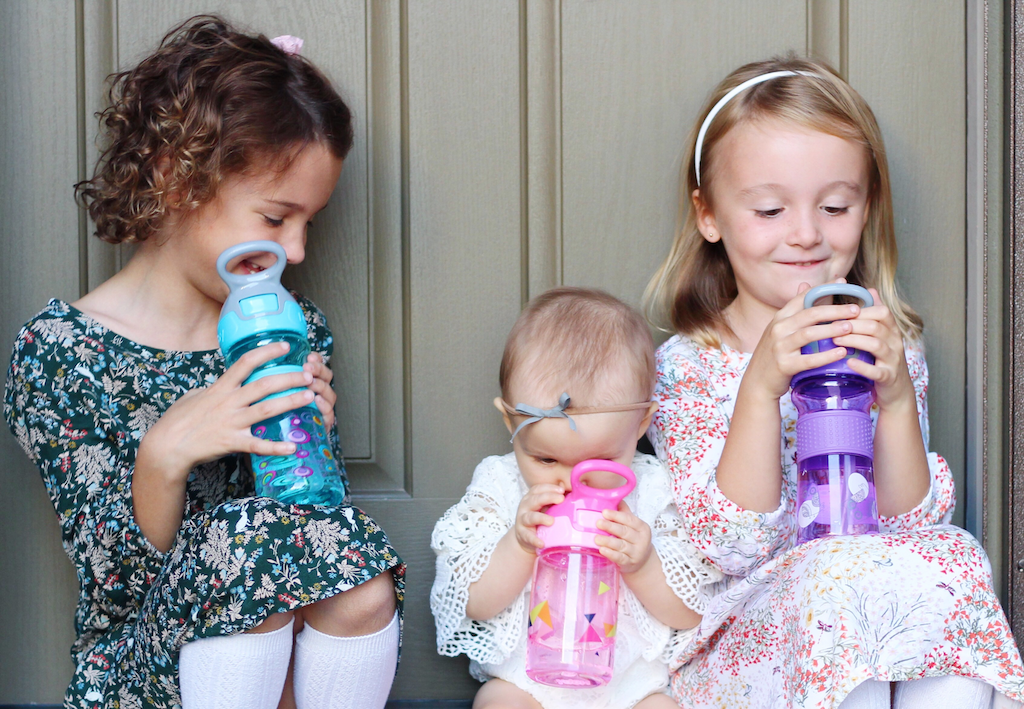 As a third-time mom, I have been through almost every sippy cup out there let me tell ya. I figured since Holland is so eager and is doing really well with baby led weaning, why not head straight to a cup with a straw? She certainly always reaches for my water bottle so I decided to give it a try.
Nuby makes so many wonderful and affordable products they just do not disappoint!
I was able to hand select a few different kinds of sippy/trainer cups and two new water bottles for Clara and Luci too!
The first is this really cute Flip n' sip from their designer series and I highly recommend them because as you can see Holland loves it. Mind you this is a sippy cup designed for 12 months and older and Holland has taken to it quite quickly.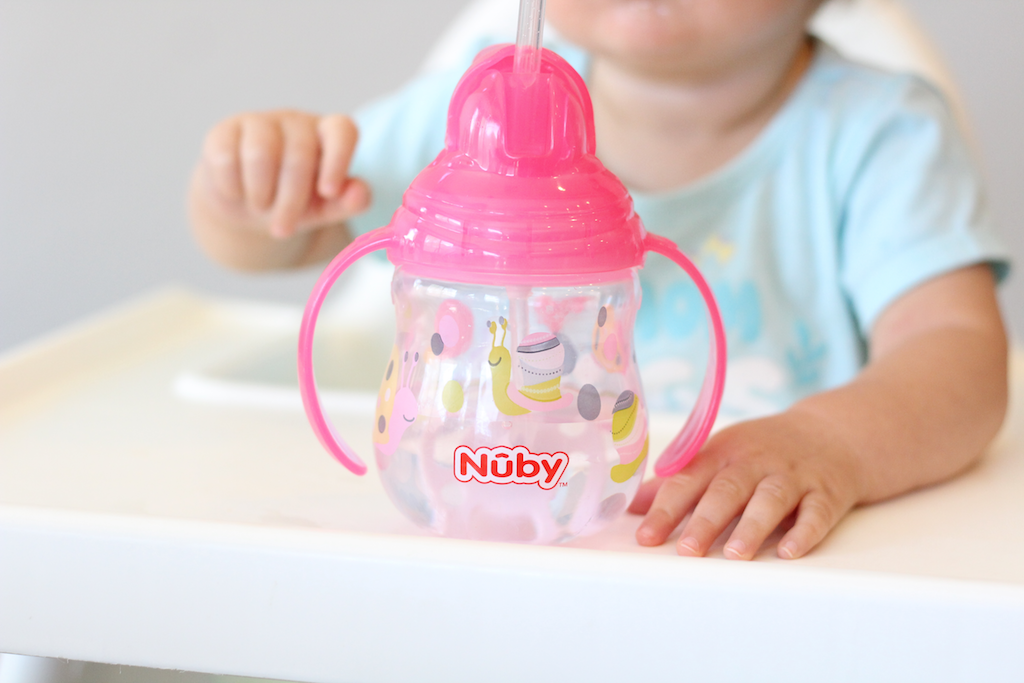 The no-spill 360 weighted straw allows for spill-proof drinking from any angle and the straw is made of soft silicone perfect for tender gums. Everything comes apart for easy cleaning too. No leaking and easy cleaning, major mom win!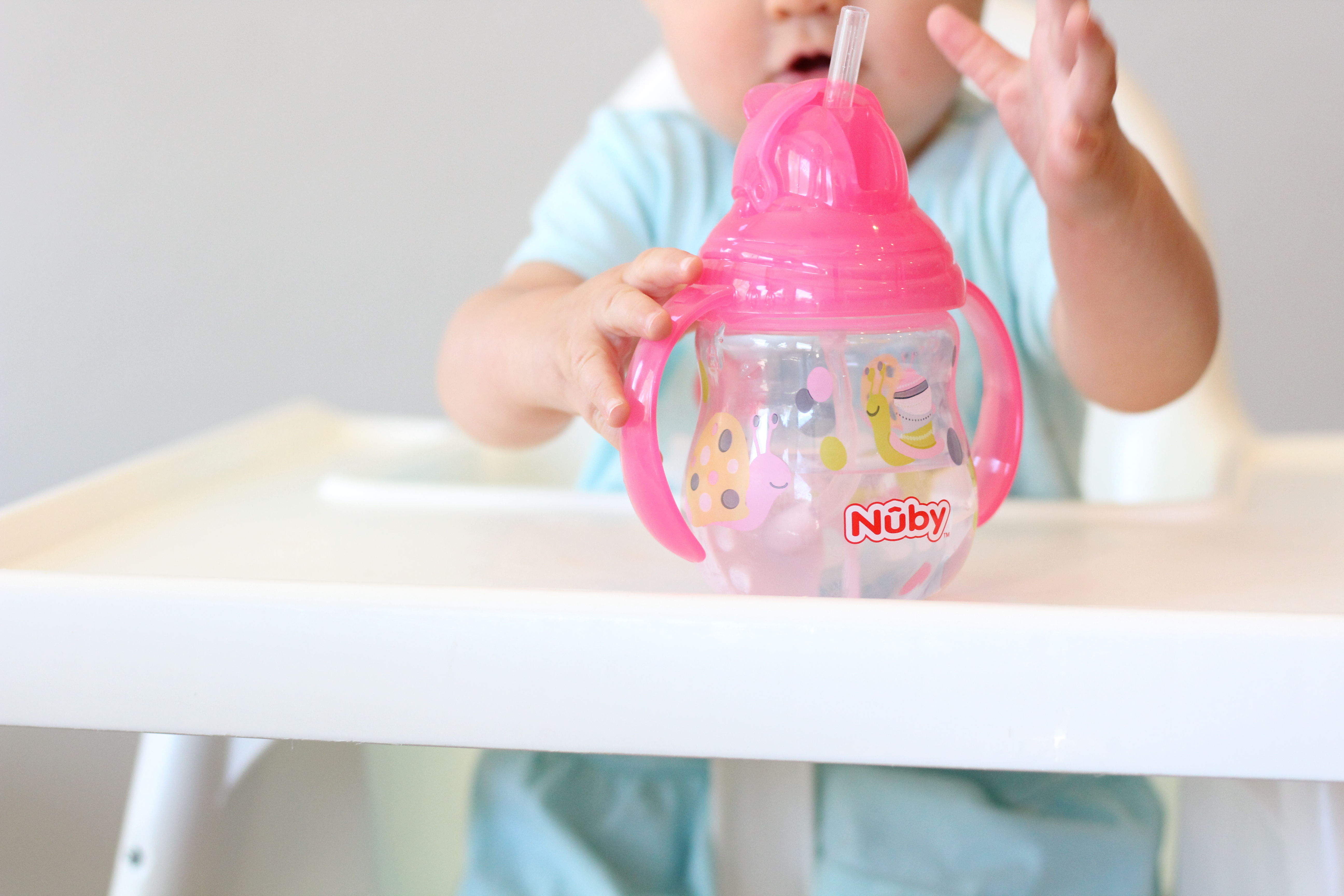 Believe it or not, my mom intuition was off just slightly because Holland is already drinking from the next stage up! The Thirsty kids Flip-it water canteen is designed for babies 18 months and up but she enjoys drinking from it the most! She wants to be just like her big sisters I'm telling you!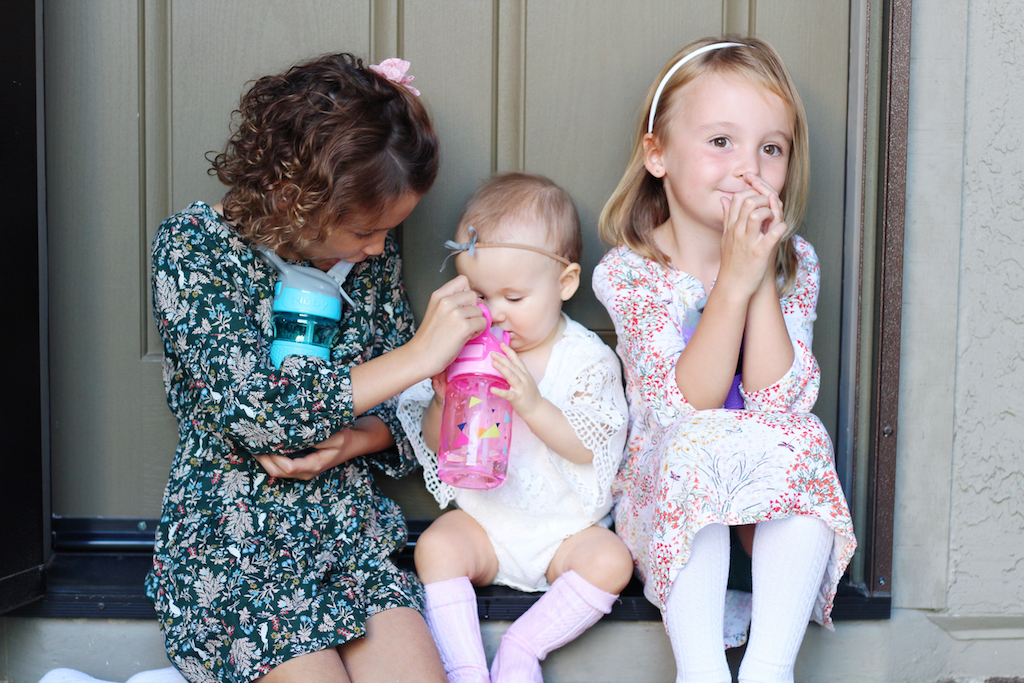 You can never have too many reusable water bottles and I love these for school and going to the park. Nuby makes water canteen's for kids too. They are also no-spill and have a hygienic cover to keep the spout clean when closed. There really isn't too much difference between theirs and Holland's too. She is a big girl just like them!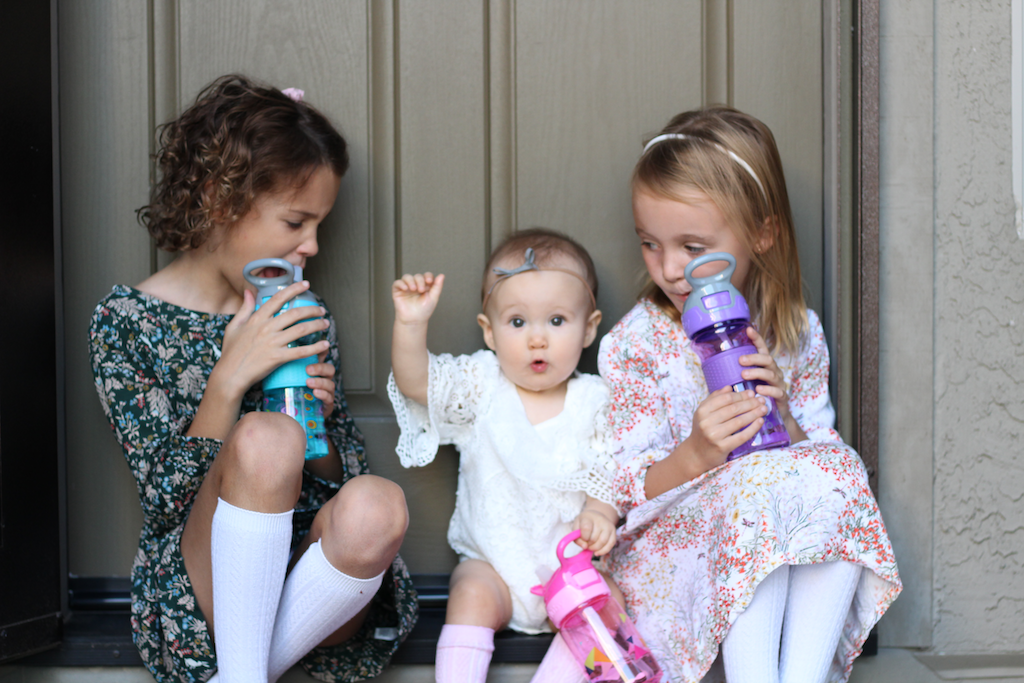 So, Holland might be a little big for her britches but she has not mastered the Thirsty kid's Flip-it Boost. This one is my favorite because hello flamingos! I know it will be great for when she is about a year old though.
You can find most of these Nuby products on Amazon, Walmart, and Target. I provided all the links for these sippy/trainer cups and water canteens below.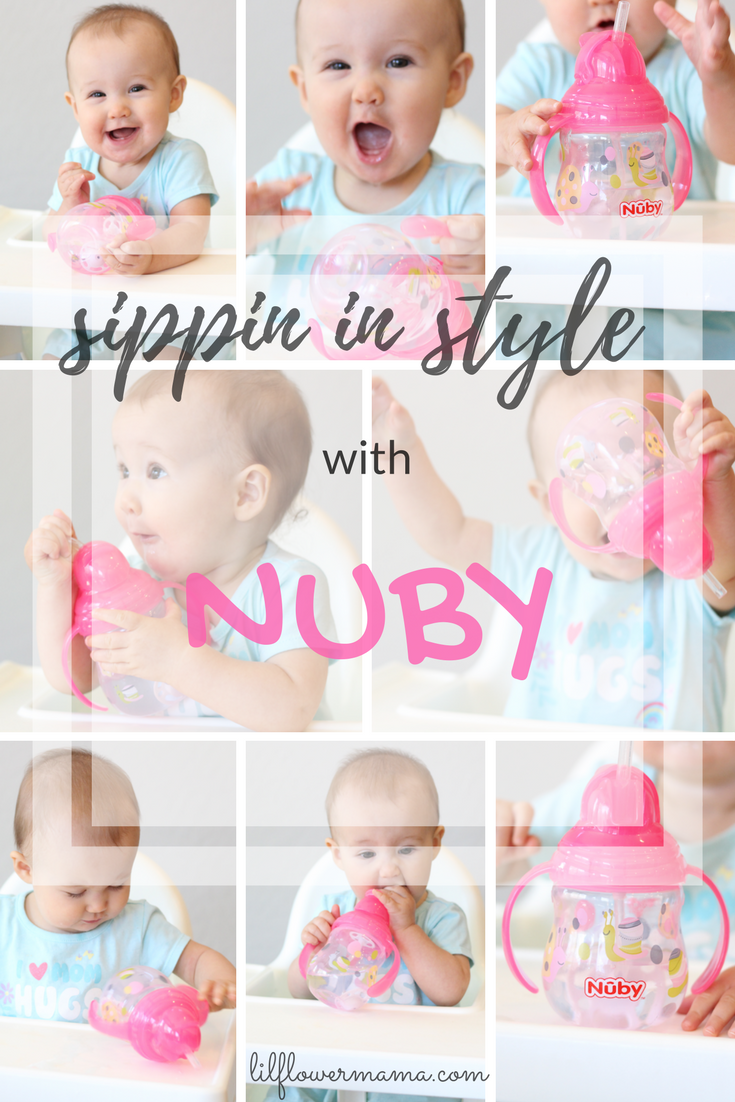 xx, Nicole