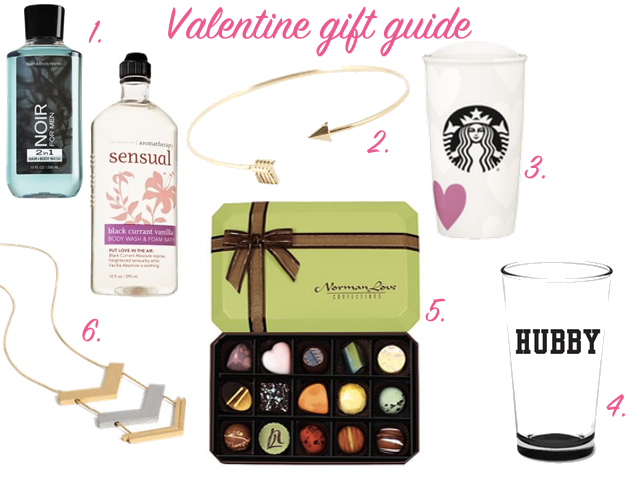 Here are a few tried and true gifts my hubby and I have gifted to each other and a few of my newest favorites!
1. Bath and Body works His & Hers always any easy thoughtful gift
2. Accessory Concierge arrow bangle a cute inexpensive way to show your love!
3. Starbucks ceramic tumbler OMG totally loving mine, yep bought myself an early Valentine he he.
4. ILY Couture "Hubby" glass. I bought my hubs something similar for Christmas and he loves to drink his beer in!
5. Norman Love boxed chocolates ok if you are chocolate connoisseurs or a chocolate snob like we are these are a must. Give yourself time to order so that they will arrive in time.
6. Madewell jewelry is new to me and they have some killer sales, love this arrow pendant necklace.
Happy Valentines Day and remember it is the thought that counts cheers!
Xo Xo, Nicole