Two styles I really love. Gingham and cute peplum tops!
Gingham is one of those classic prints that are always in style and I totally have a crush on every single peplum top I see!
This was actually a date night look, but I think this outfit is great for day or night. So easy to rock this with heels like this or with flats too, which is exactly what I did later. I knew our date was going to require moving around and racing the clock so I changed into flats. Then, it was a quick change back into my heels for dinner and drinks!
Please tell me I'm not the only one who does this? LOL. A girl needs options especially when dates are a bit harder to come by raising three little girls.
I feel like this cute peplum top looks best with my favorite pair of black skinnies. These were an awesome score I found from a previous Nordstrom sale and they were only $40! Let me just say, I love Nordstrom mainly for their sales and impeccable customer service. AND, most importantly I am a huge online shopper because of #momlife! If I don't like something or it doesn't fit I know I can always send it back for FREE! Enough said right?
Owning a good pair of black skinnies is like owning a great LBD am I right? I would buy 10 more of this pair! They are Topshop and the first pair I have bought from this brand and I'm in love. If you are looking for a comfortable pair of black skinnies, I would highly recommend them.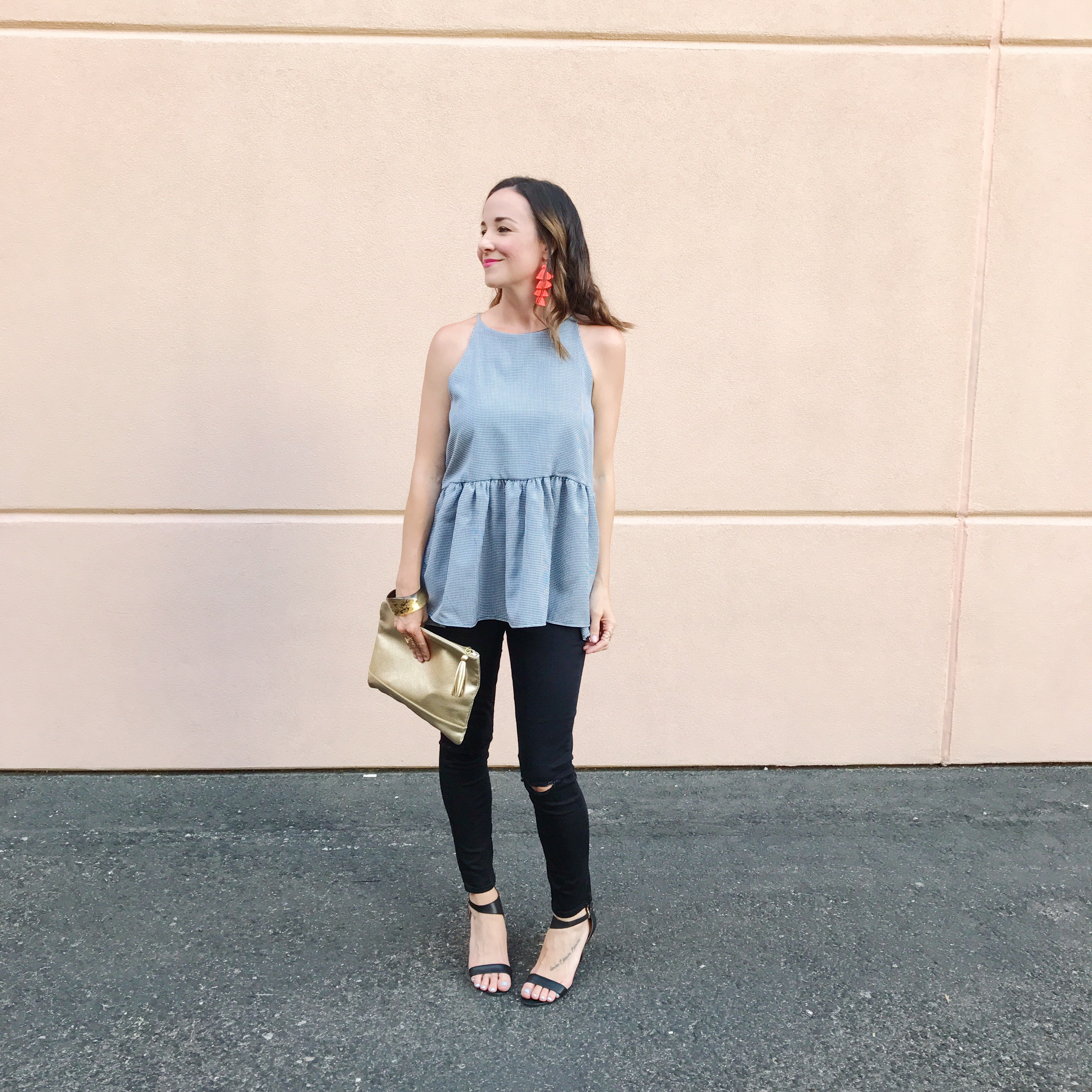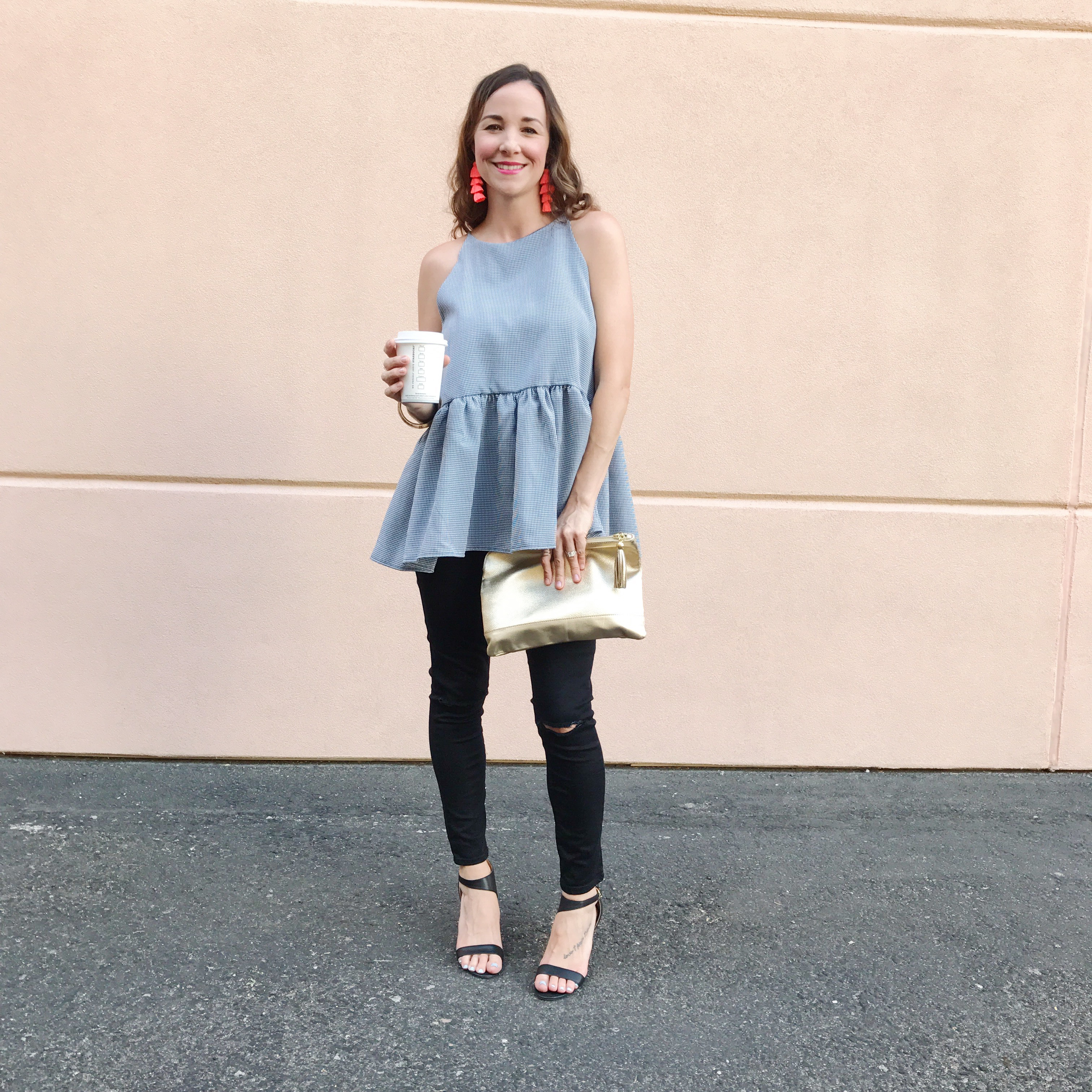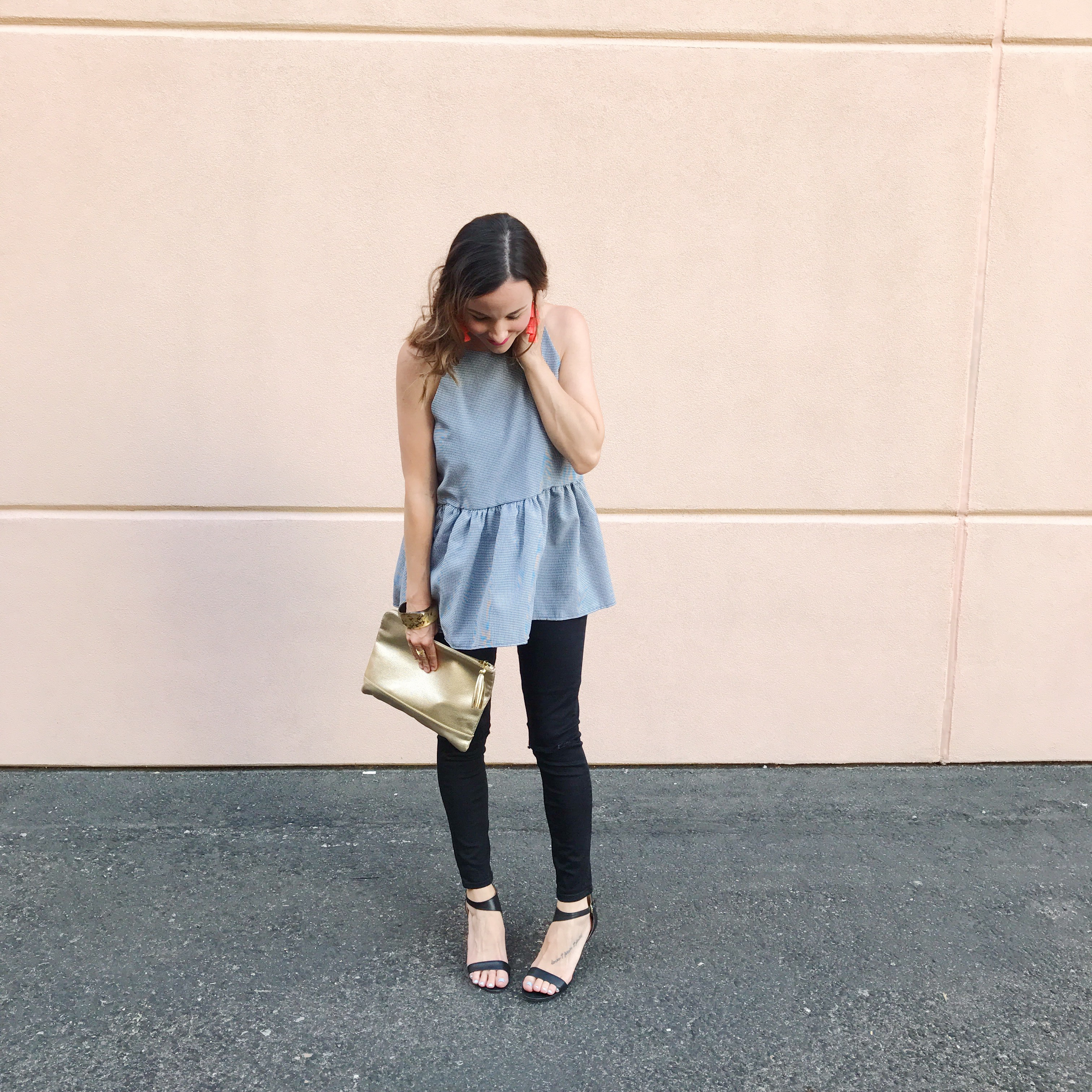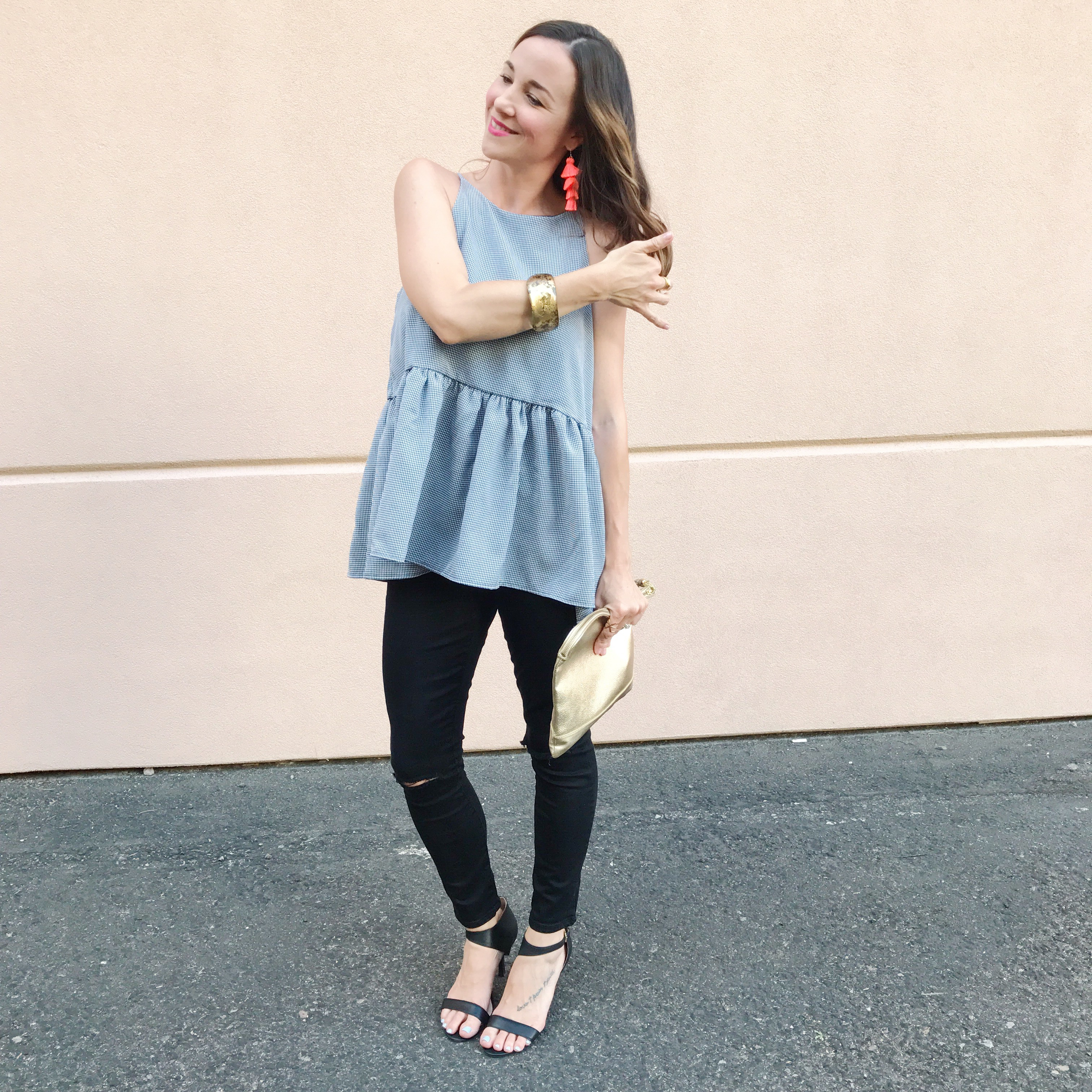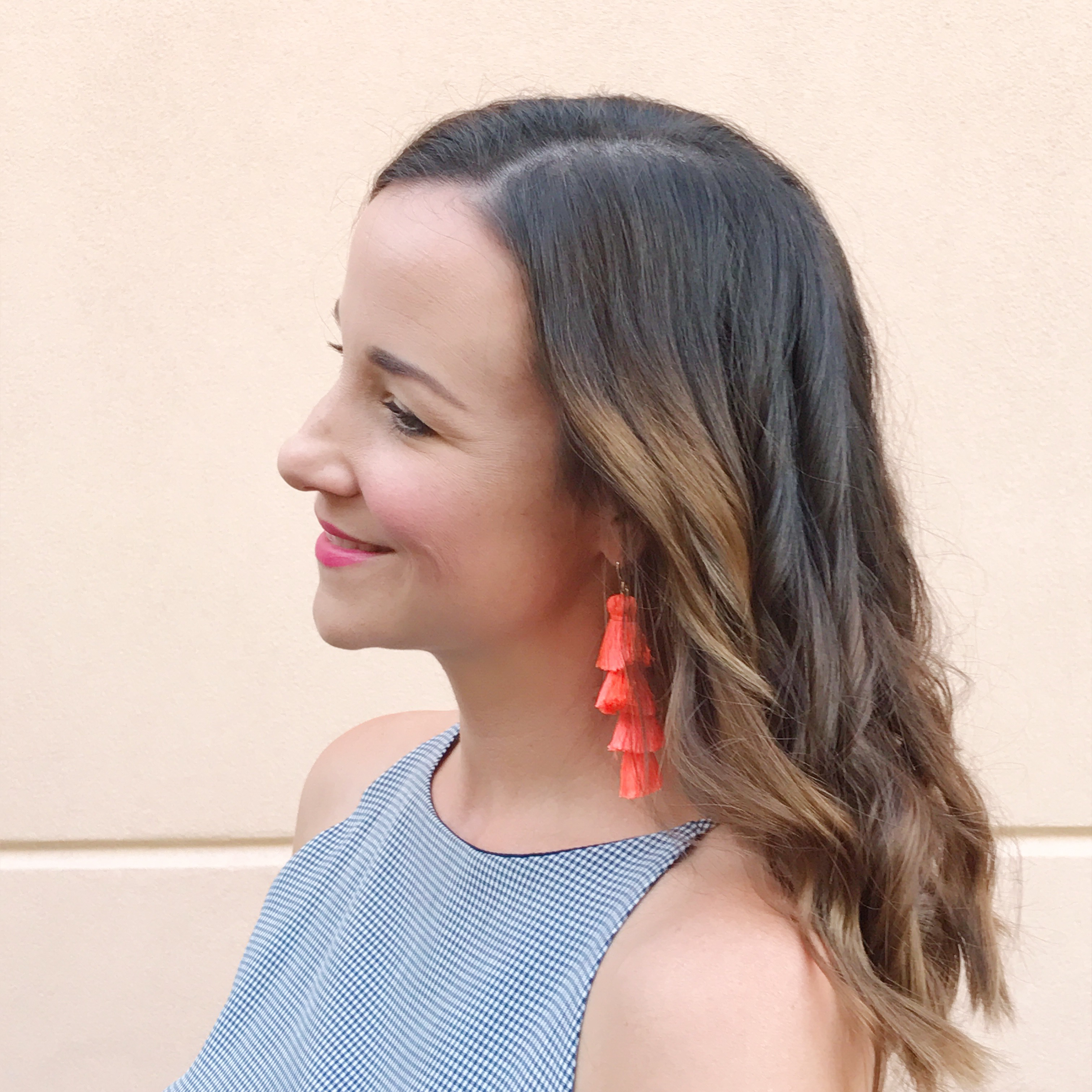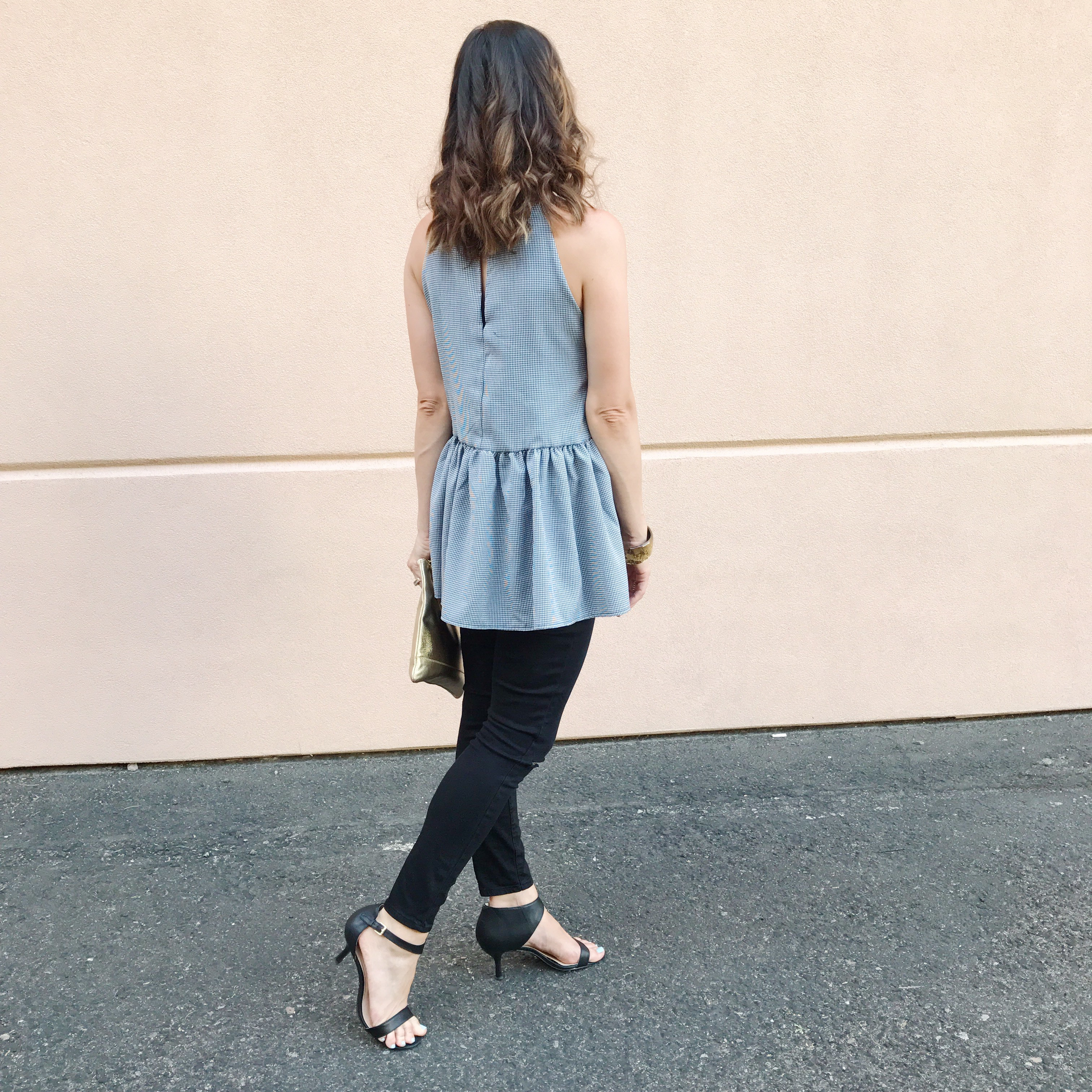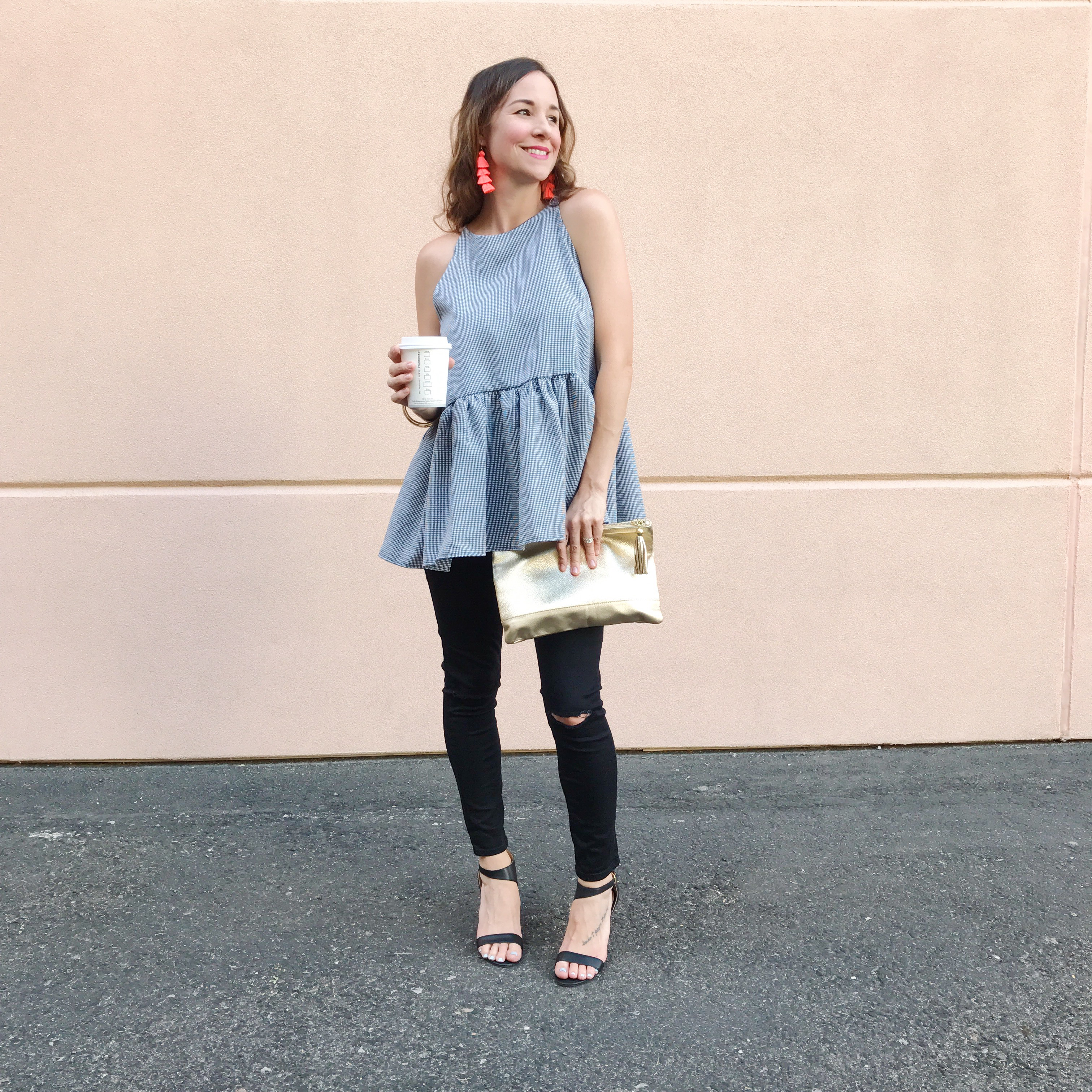 Peplum top//black skinnies//earrings
xx, Nicole