It's that time again, back to school and I thought I would gather up all my most favorite things to share.
This year I am really proud of myself for not overspending in areas that were unnecessary. Like, on new backpacks. We bought new ones last year and with a quarterly toss in the washing machine, they look good as new! Also, did you know most brands have a lifetime warranty? Major savings!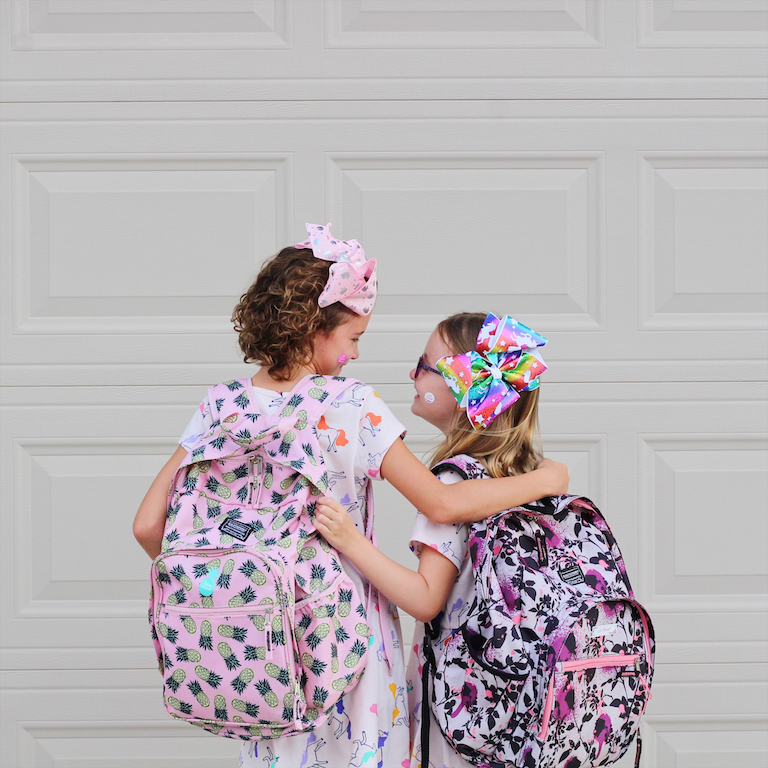 So besides the usual back to school items here are a few things I think are really cool this year!
No. 1 on my list, name labels from NameBubbles! I love to label things and so do my girls! Plus, as a mom of three, I always know who's cup is who's and guess what? So do they and our school, church, and just about anywhere else we go! My girls labeled their backpacks, folders, and water bottles and they make it through dishwashing, washing machines, even the microwave!
No. 2 This one may not fit the back to school category but in my mind it does. Especially if you had a mom freak-out like I did over the summer! You can see full details on my IGTV but I will give you the condensed version. Basically, we have too many toys!
With three girls we must have every Shopkin, Lego, Barbie known to mankind!
My solution is Swoop bags! I'm not sure why I didn't think of this sooner because we love them for our Lego storage and they hold a lot of toys. They each will have one of their own and whatever doesn't fit, will be donated. I'm hoping this will finally resolve our HUGE problem of toys scattered all over their bedroom floors.
No. 3 Wetbrush + Bumble and Bumble invisible oil spray
OMG, this one saves my life every day! You may think, oh three girls how fun to style and comb hair. Um, no. I mean I want to love it but it's a struggle. Are there any other girl moms out there? A Wetbrush and using Bumble and Bumble saved my life! Both of these have cut down on whining and crying over tangles down to almost nothing. Bumble and Bumble can be a bit pricey but I use on three girls plus myself and a little goes a long way too.
No. 4 Ok, and as for me personally, loving Sunforgettable Total Protection Face Shield from Colorscience SPF 50 and their Brush-On SPF 50. We walk every day to school twice a day and it's hot, the sun's out 24/7 and this protects my skin. I also have sensitive skin and this goes on so nice, its' not greasy, no smell and I love that it is SPF 50!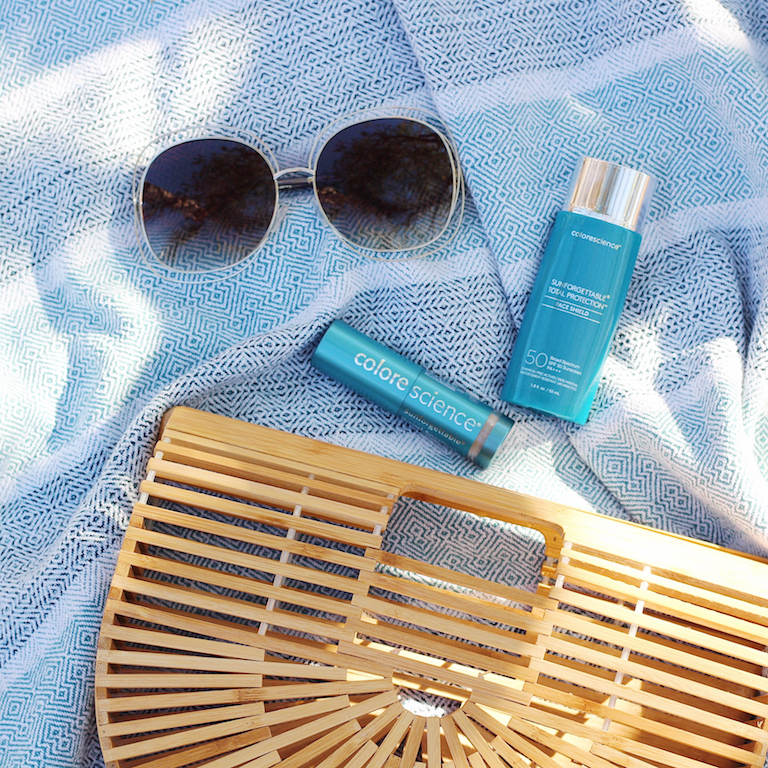 No. 5 The last item on my list is a favorite for baby. I mentioned it's hot and Phoenix heat can last clear to November! Since we walk to and fro to school every day I found this really helps keep Holland nice and cool in her stroller. I found this on Amazon and it is such a lifesaver! You can use as a heating pad in the winter too.
Do you have a list of favorite back to school items? I would love to hear what you find helpful, leave me a comment.
HAPPY WEEKEND!
xx, Nicole