My dream of a family photo shoot finally happened! 

Yay, it was finally happening, our very first professional, family, photo shoot! My dream of a beautiful, sunset, family photoshoot was finally coming to fruition! 
A very good friend of mine sent me an ad for a complimentary photo shoot session. I know right? Oh my Gawd, really? Every mom, woman, mom blogger's dream come true.
I am so happy we found Maria and TheoandBelle too. She is a fabulous photographer and I love we live in the same community and attend the same church! Such a small world we live in, seriously!
So, if you happen upon a photographer offering free sessions definitely take them up on it. I promise you will not regret it. Maybe you are wondering why it was free? Offering a select few mini sessions often helps a photographer build their brand and portfolio. Another thing I really liked about Maria and TheoandBelle is her photography style matched mine. Winner, winner, chicken dinner I'll say!
Are you ready for the back story behind this little family photo shoot of ours? Let me just start by saying I was amply prepared! I'm talking wardrobe, hair appointments, you get the idea? All to have to cancel the shoot at the last minute!
Yep, and all of this went down on the luckiest day of the year too, St. Patrick's day! I can tell you I wasn't feeling very lucky though! The morning of I went to my hair appointment and everything was great until I left. As I'm leaving, with my beautiful done-up hair, I feel a pain in my gut. I knew something wasn't right. Well, my mama instinct was right and our eldest was not feeling well. Like stomach hurting, throw-up kinda, not feeling well!!
I was so bummed because I literally had everything in place and now to cancel felt terrible. Although, Maria, was so sweet and understanding and she said, "let me know if you change your mind. My kiddos are already at the in-laws for the rest of the day."
Suddenly, instantly, I felt better because of her response. She gets it because she is also a mom!
Guess what? We made it AND, on time! Can you believe it? After all of that and our daughter was fine. Nothing short of a mommy miracle I tell ya!
Since my girlies are used to me snapping a gazillion pictures we certainly fell into place. Although, our littlest Flower, won't name any names, Holly, is our lose canon at the moment. She is only fourteen months though to give her credit and it was the dreaded witching hour, five o'clock!
Honestly, I didn't even care because my dream of a beautiful, sunset, family photoshoot was finally coming to fruition. At this point, the only thing concerning was my dress. Though it is stunning, the straps kept sliding off almost revealing my ta-tas! Plus, I did not account for holding a baby. Take it from me this can really kill the moment during a shoot.
All in all, I am really happy with how this all turned out and I should mention Maria's husband is a fabulous assistant! He reminds me a lot of Kevin and kindly watched the girls while Maria snapped a few of just the two of us.
If you happen to live in Phoenix, I highly recommend TheoandBelle for an amazing photoshoot experience. If you live elsewhere, check out alternative photography spots near you!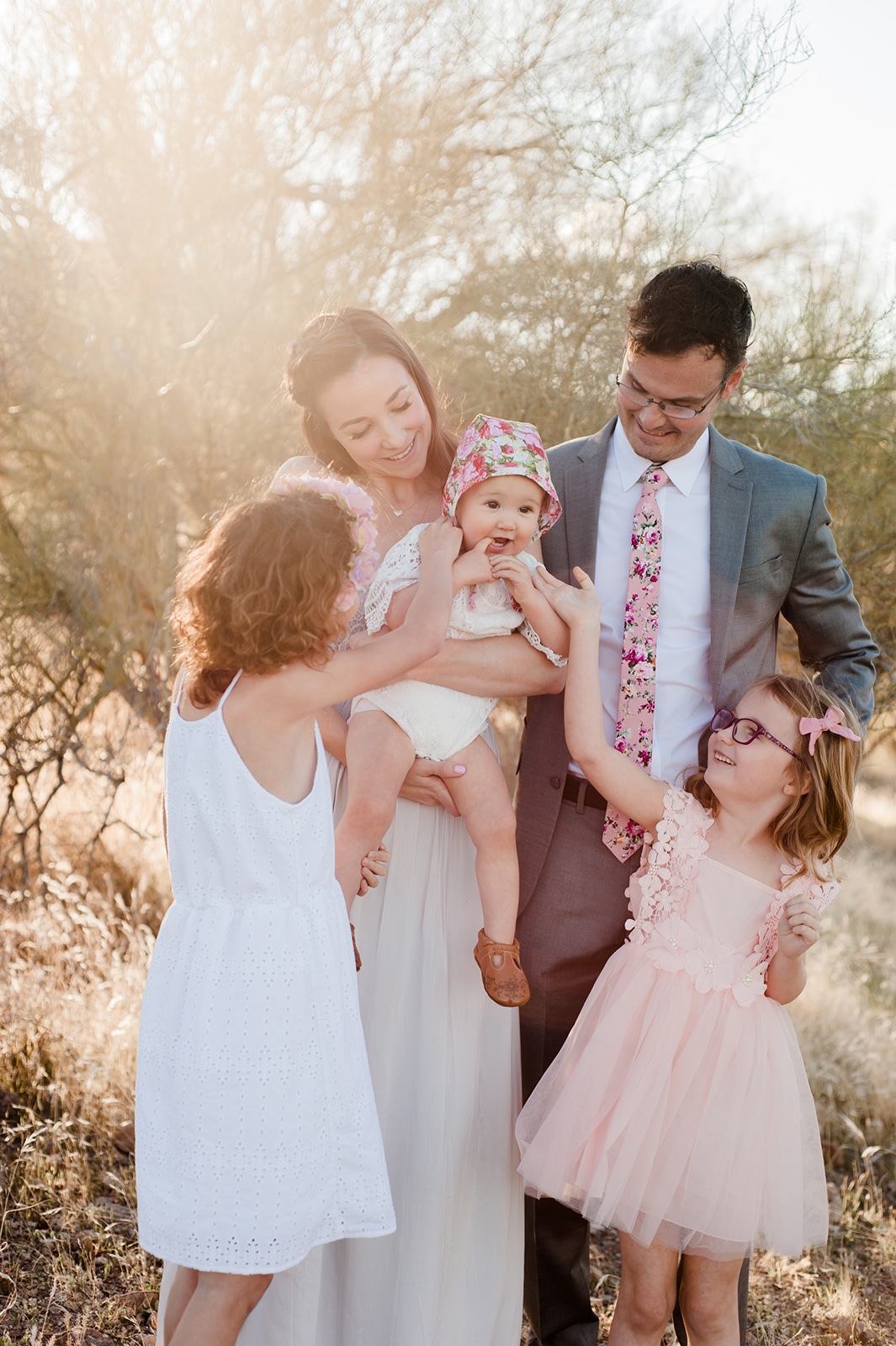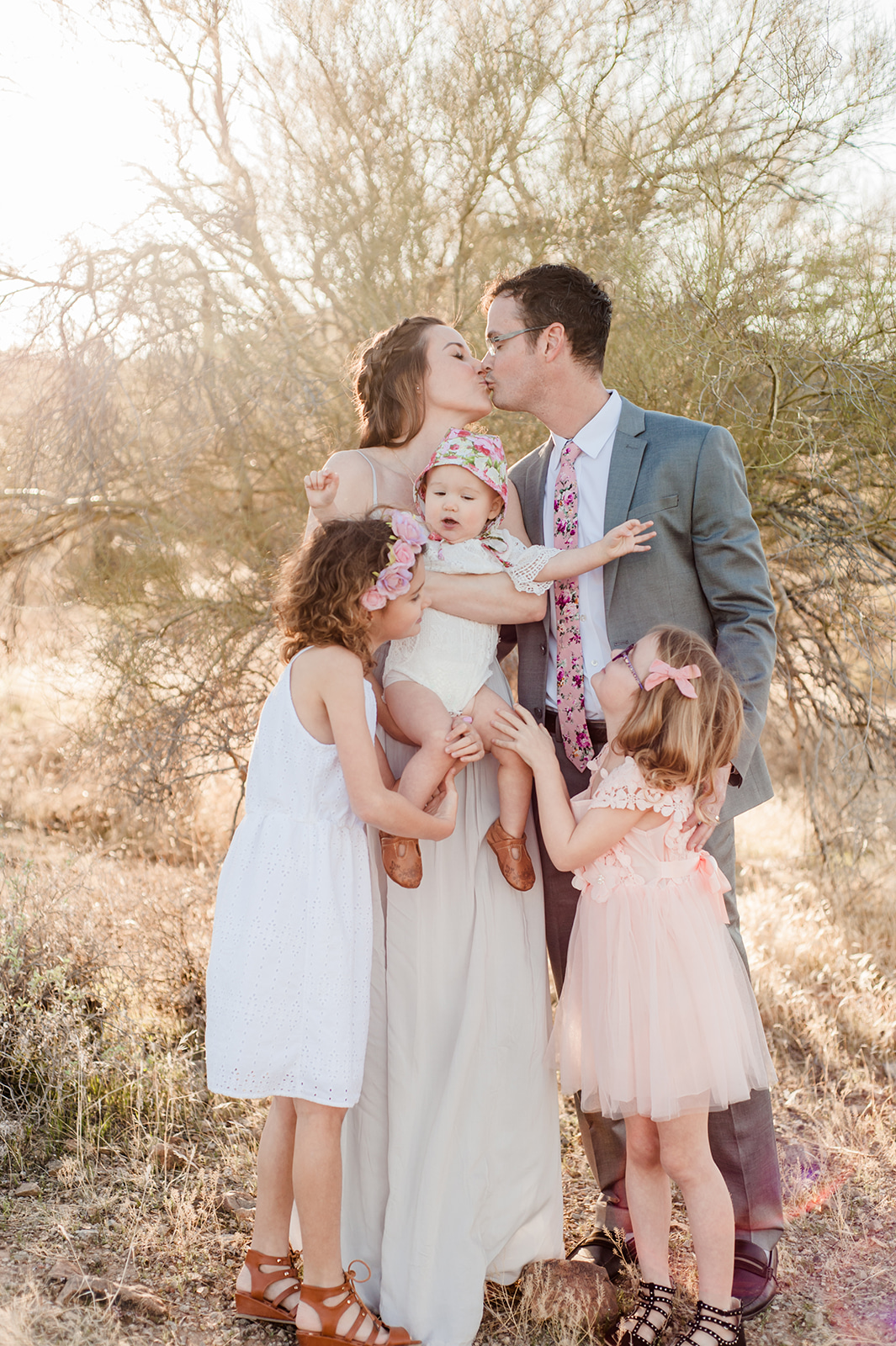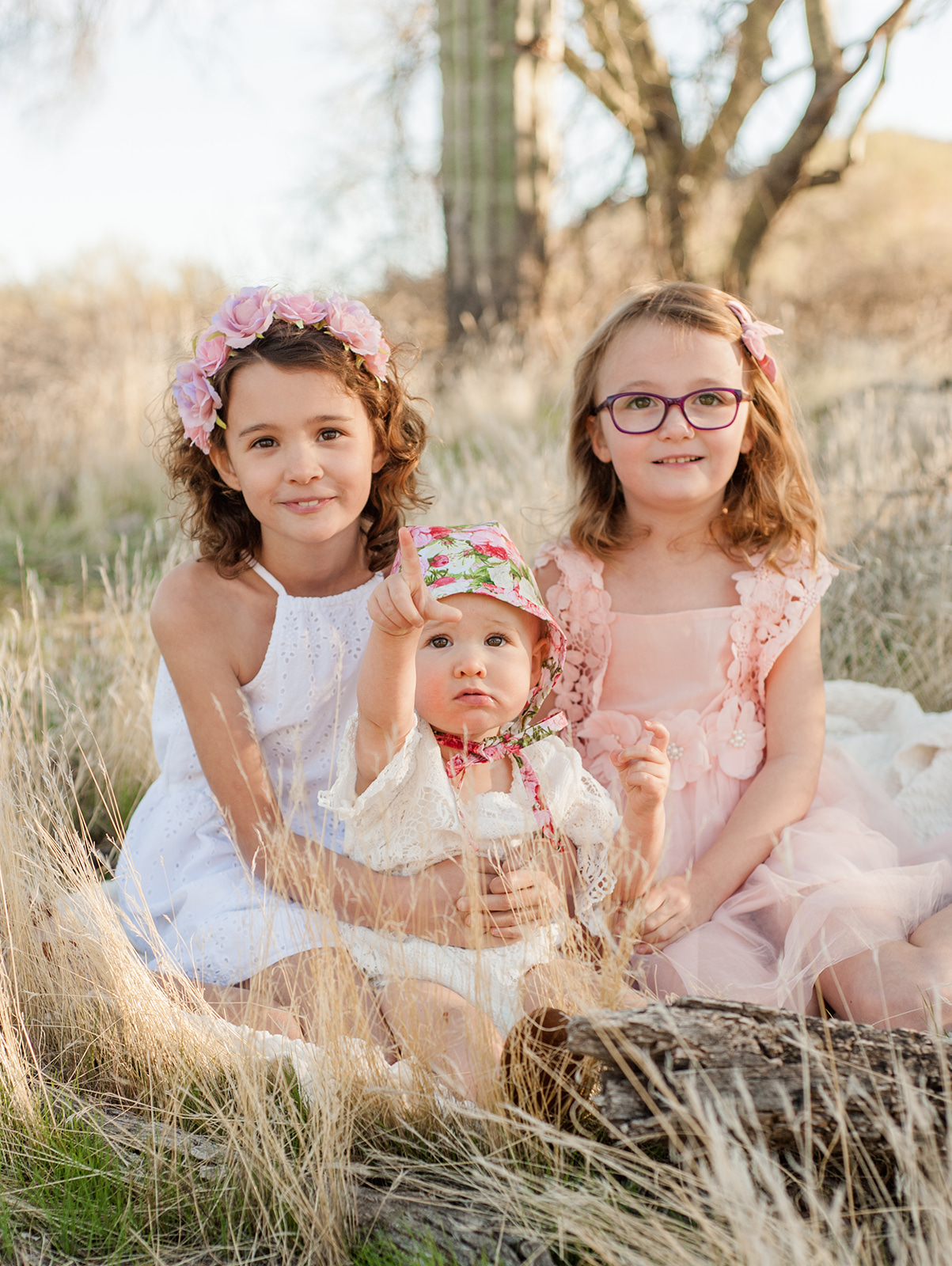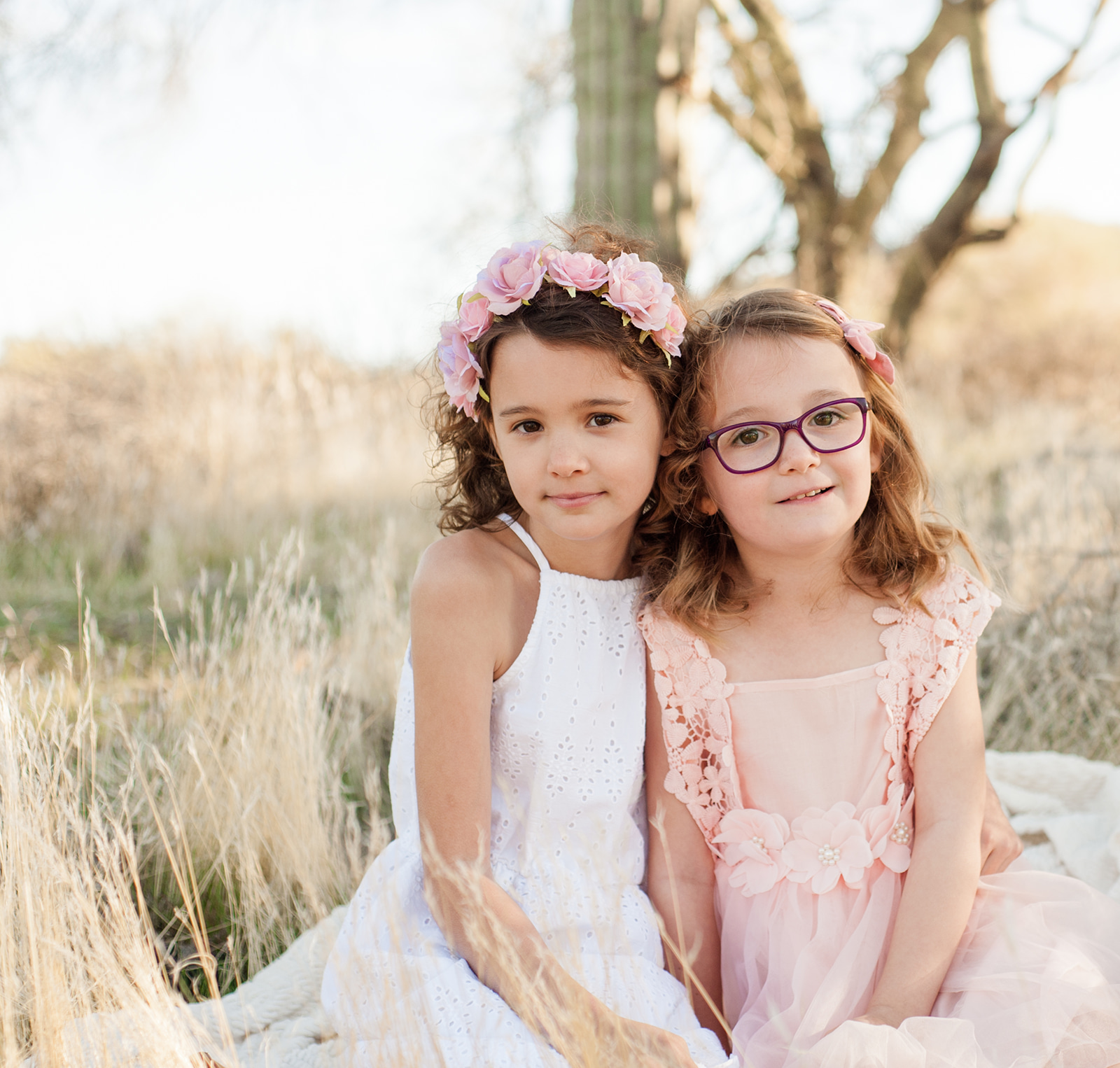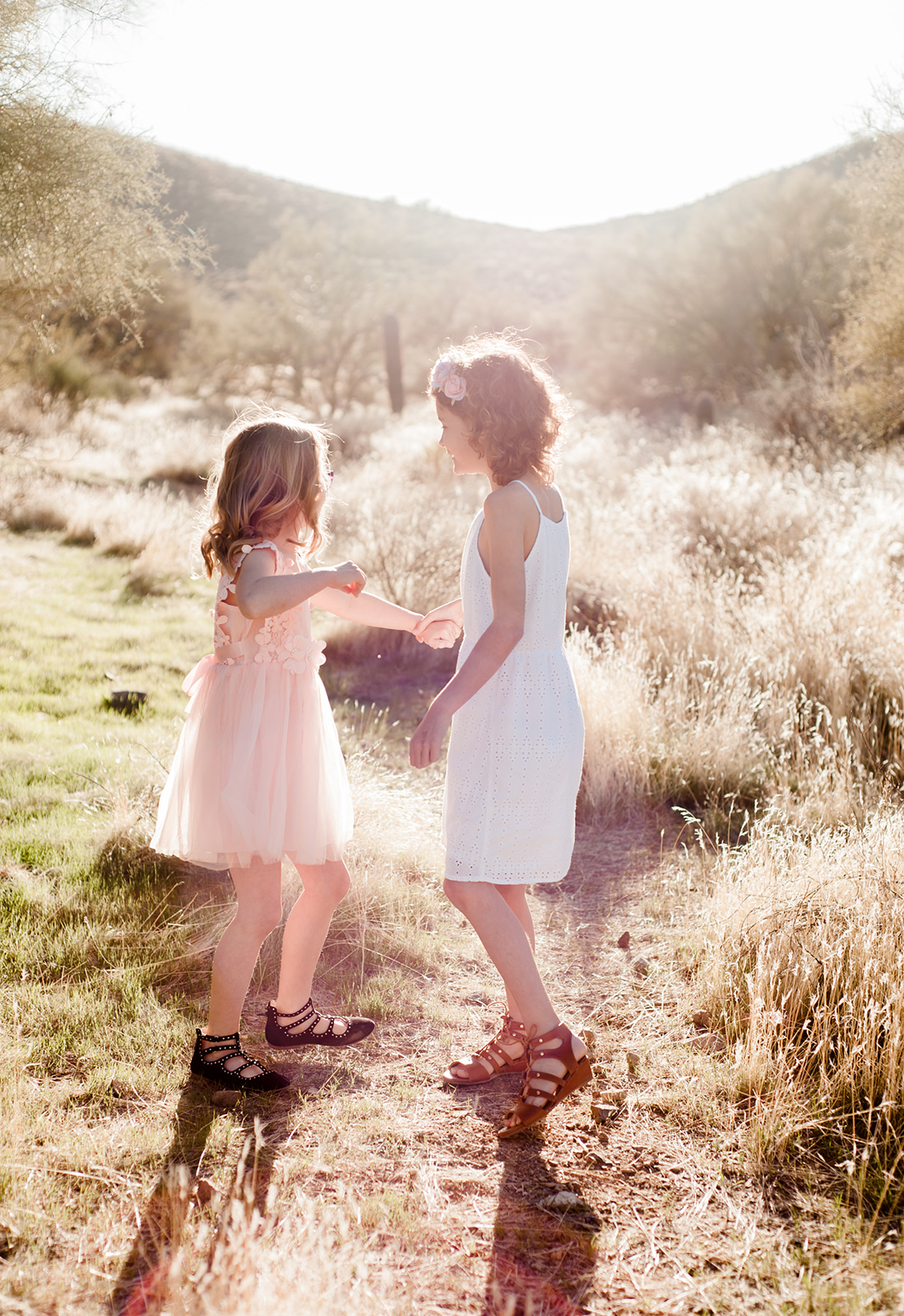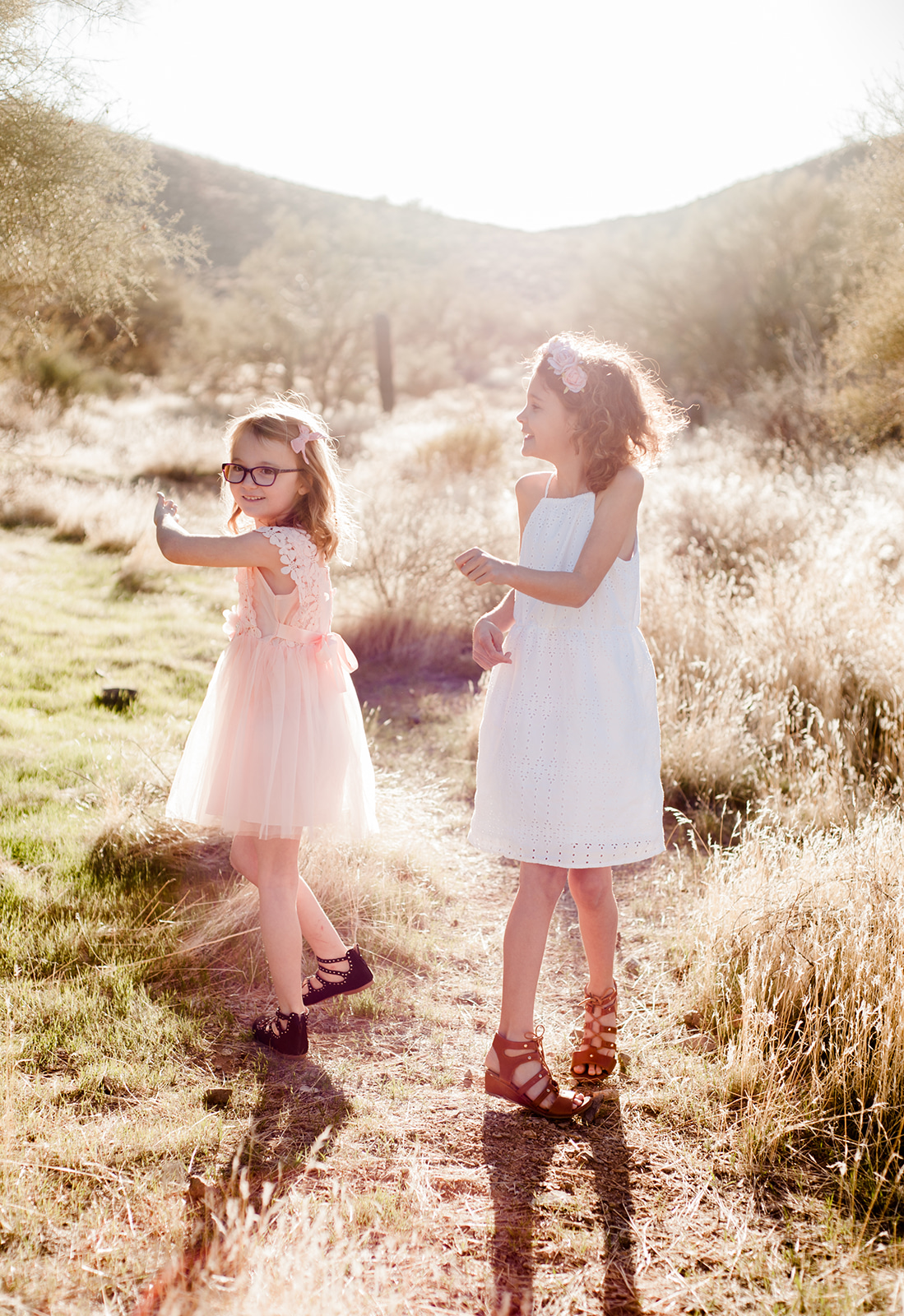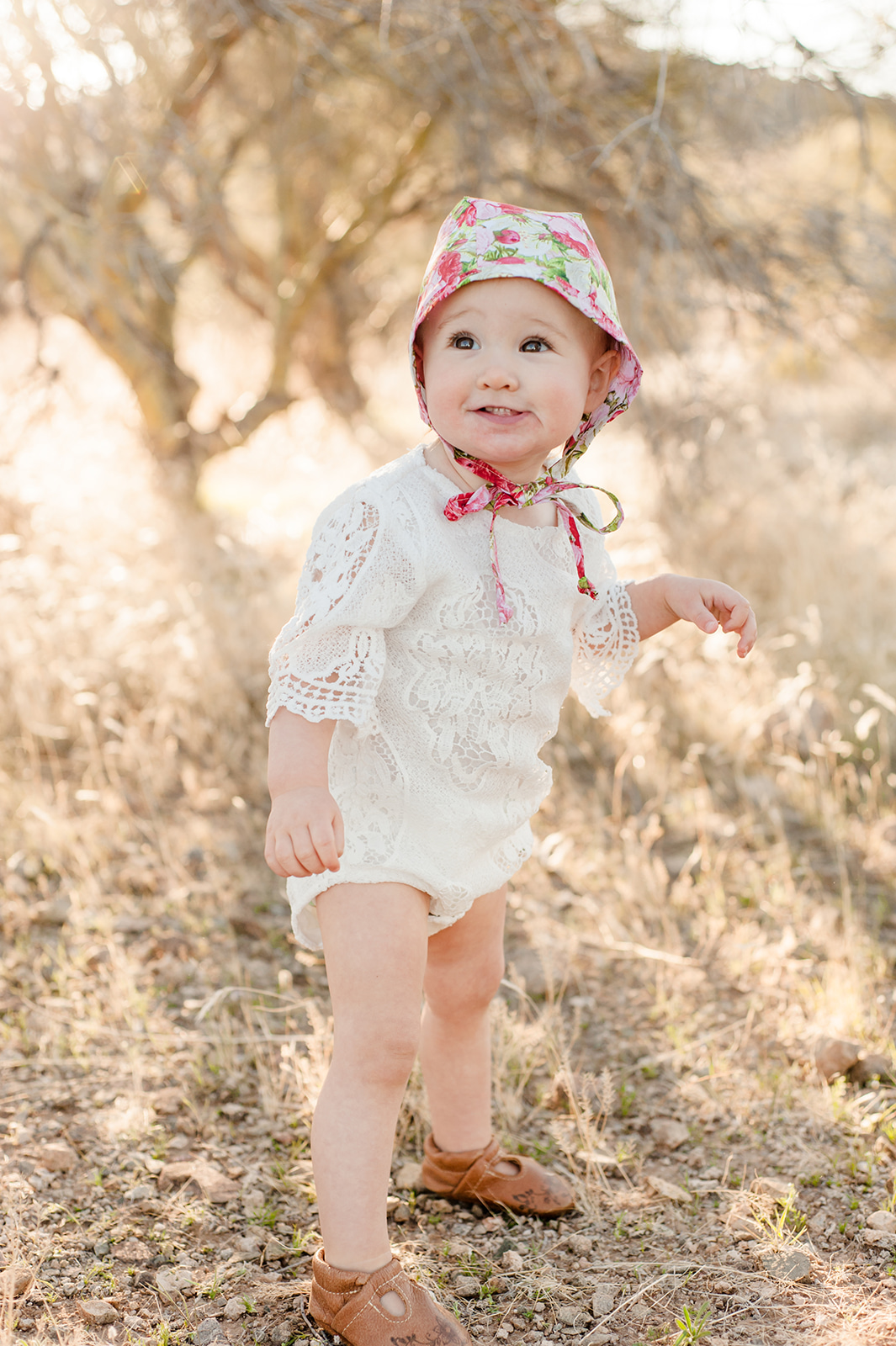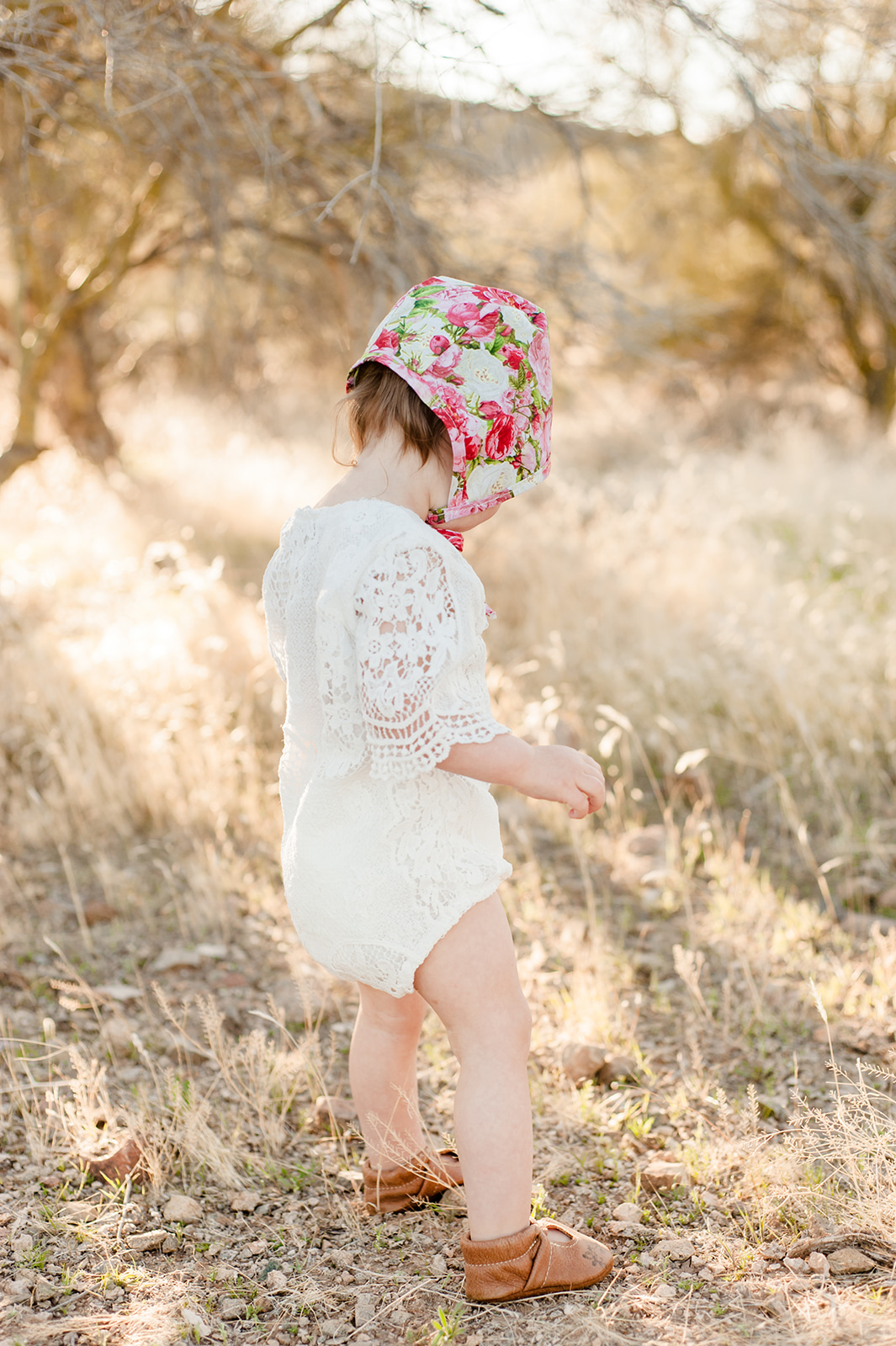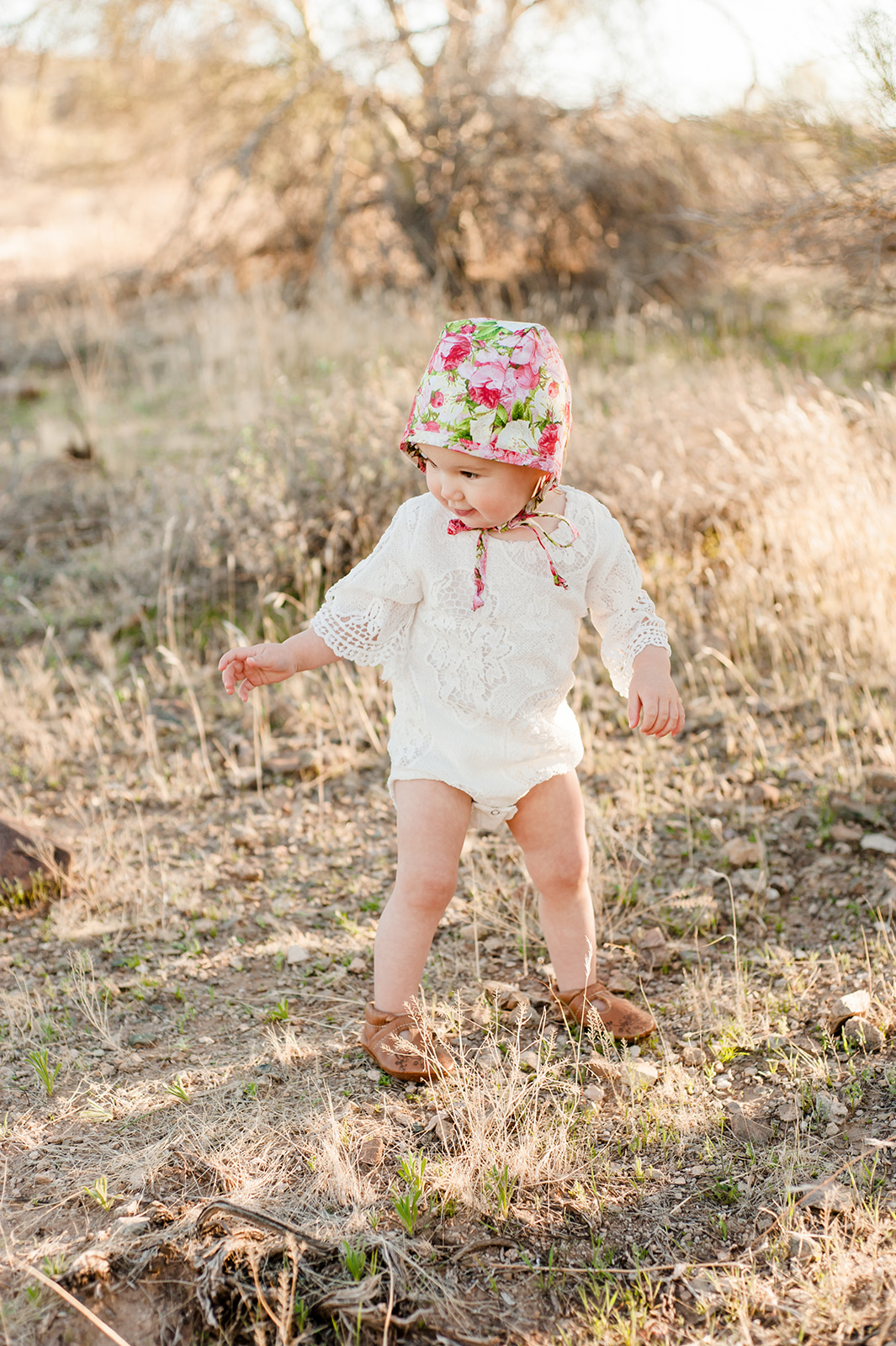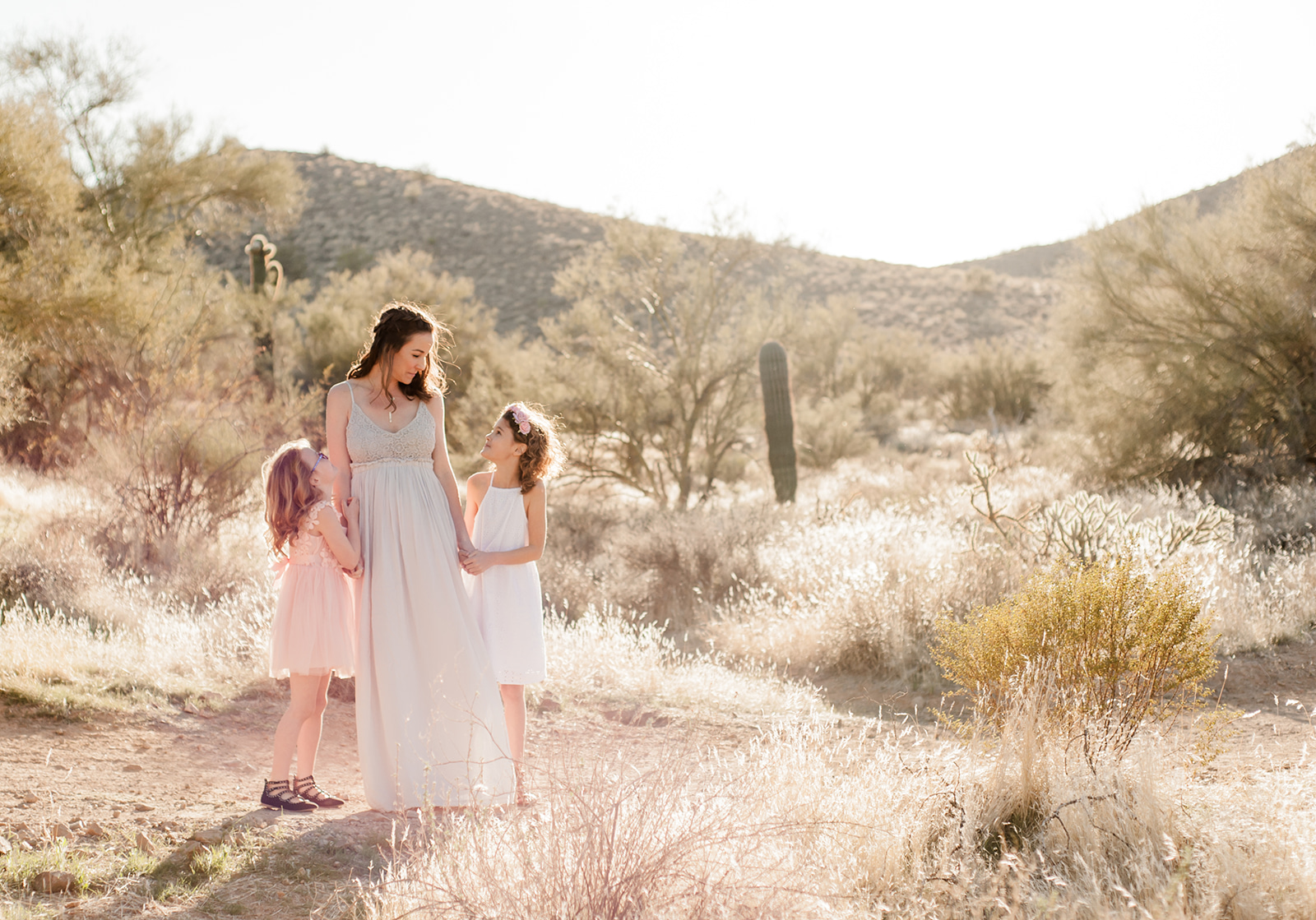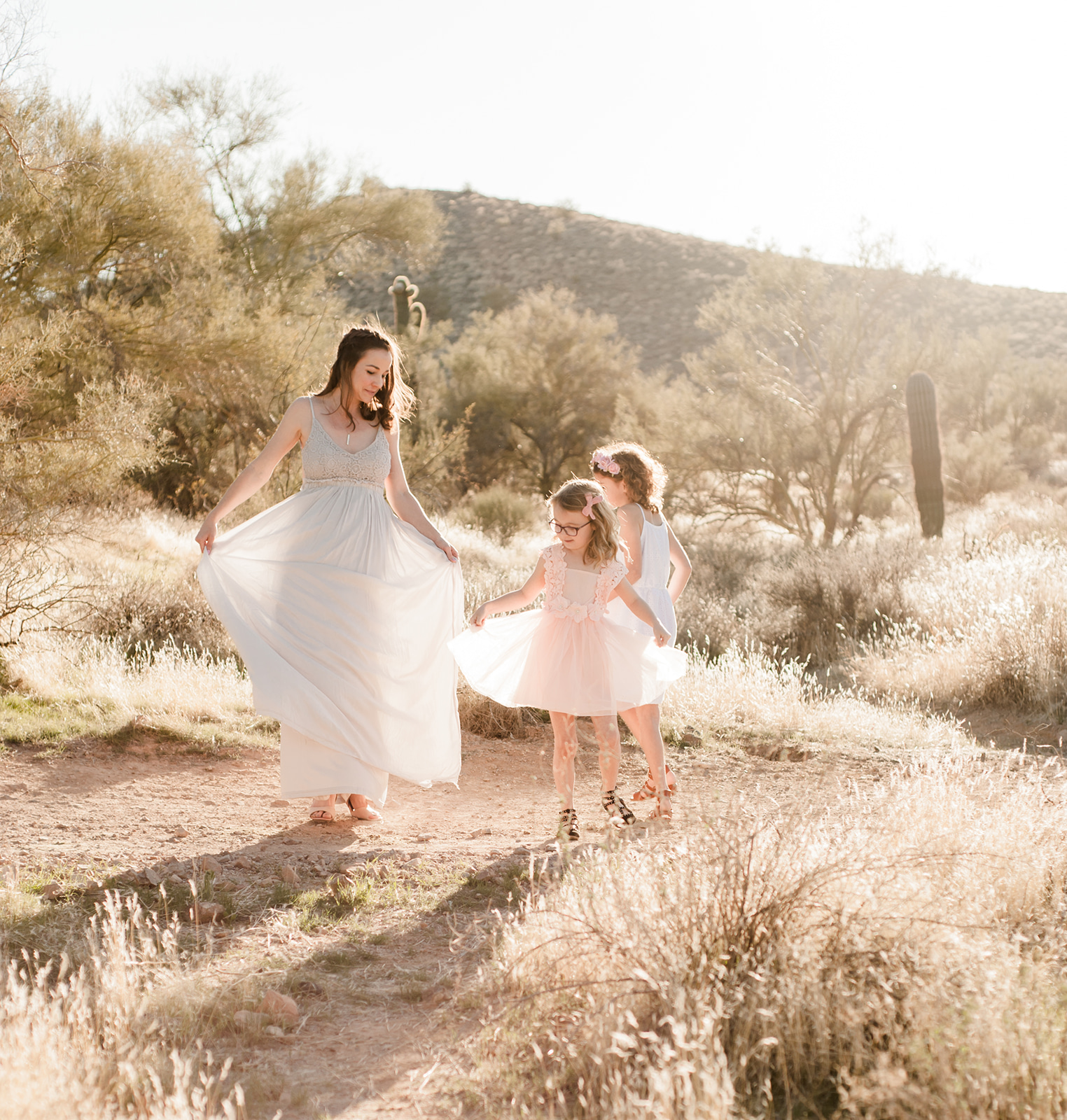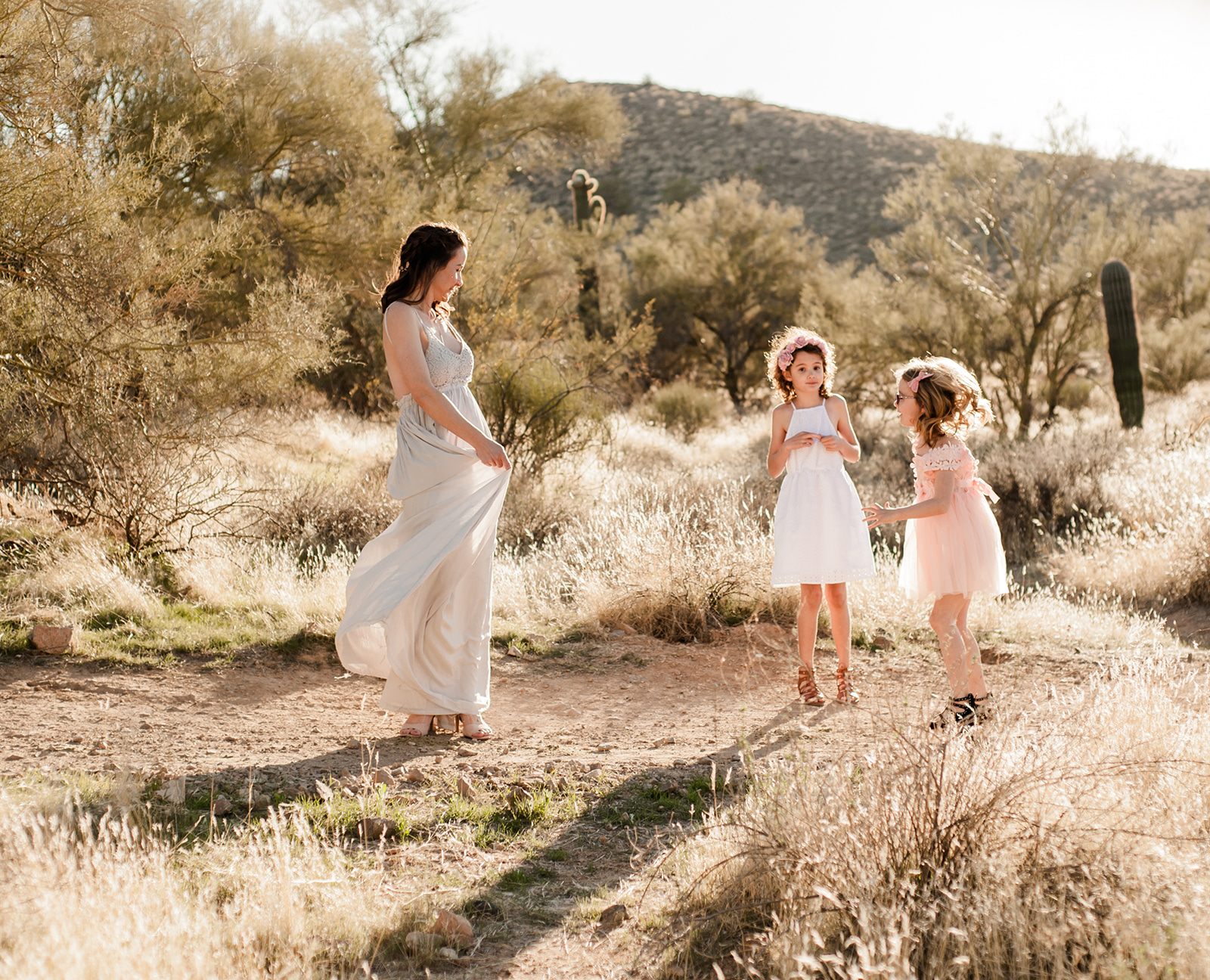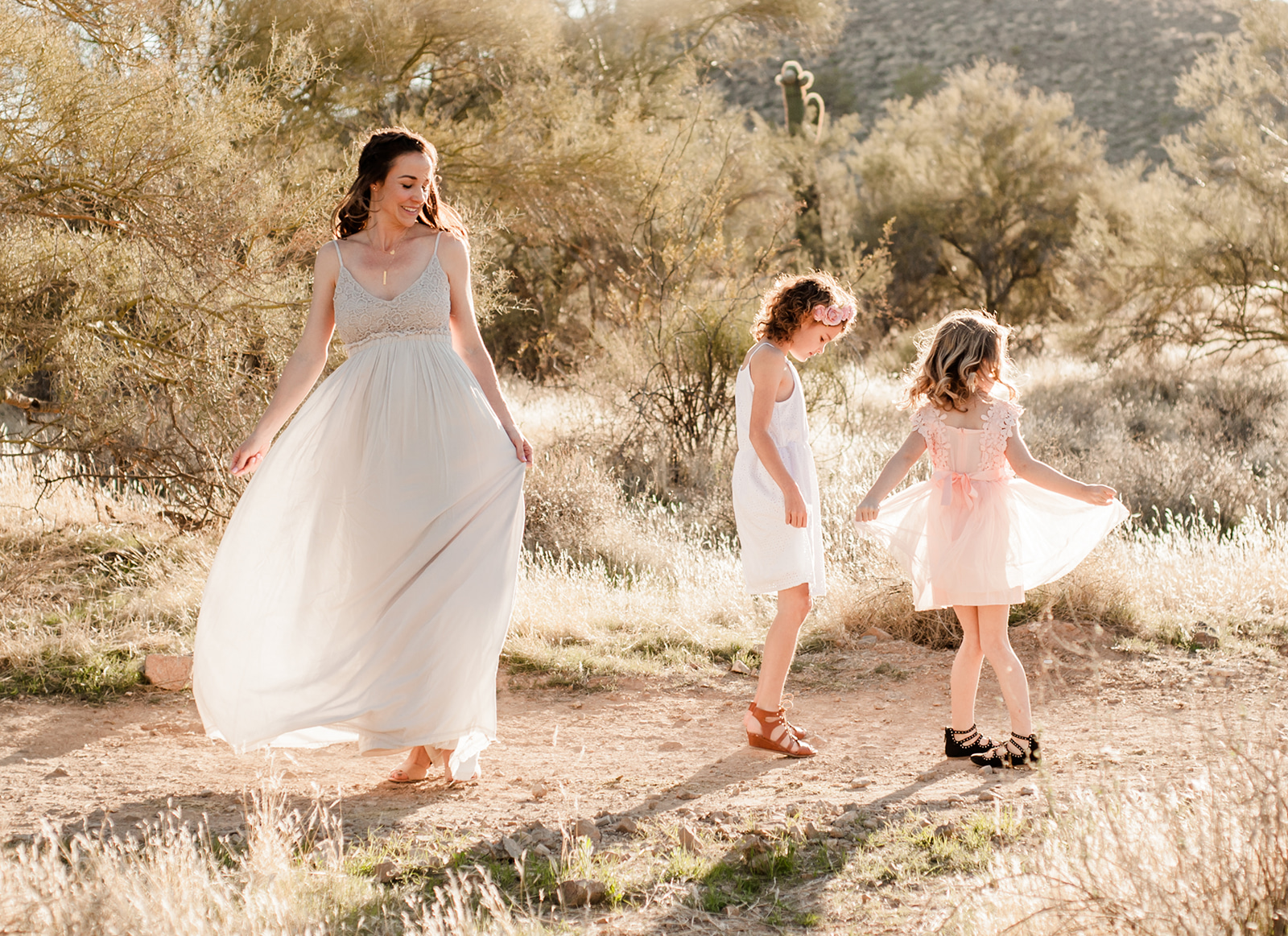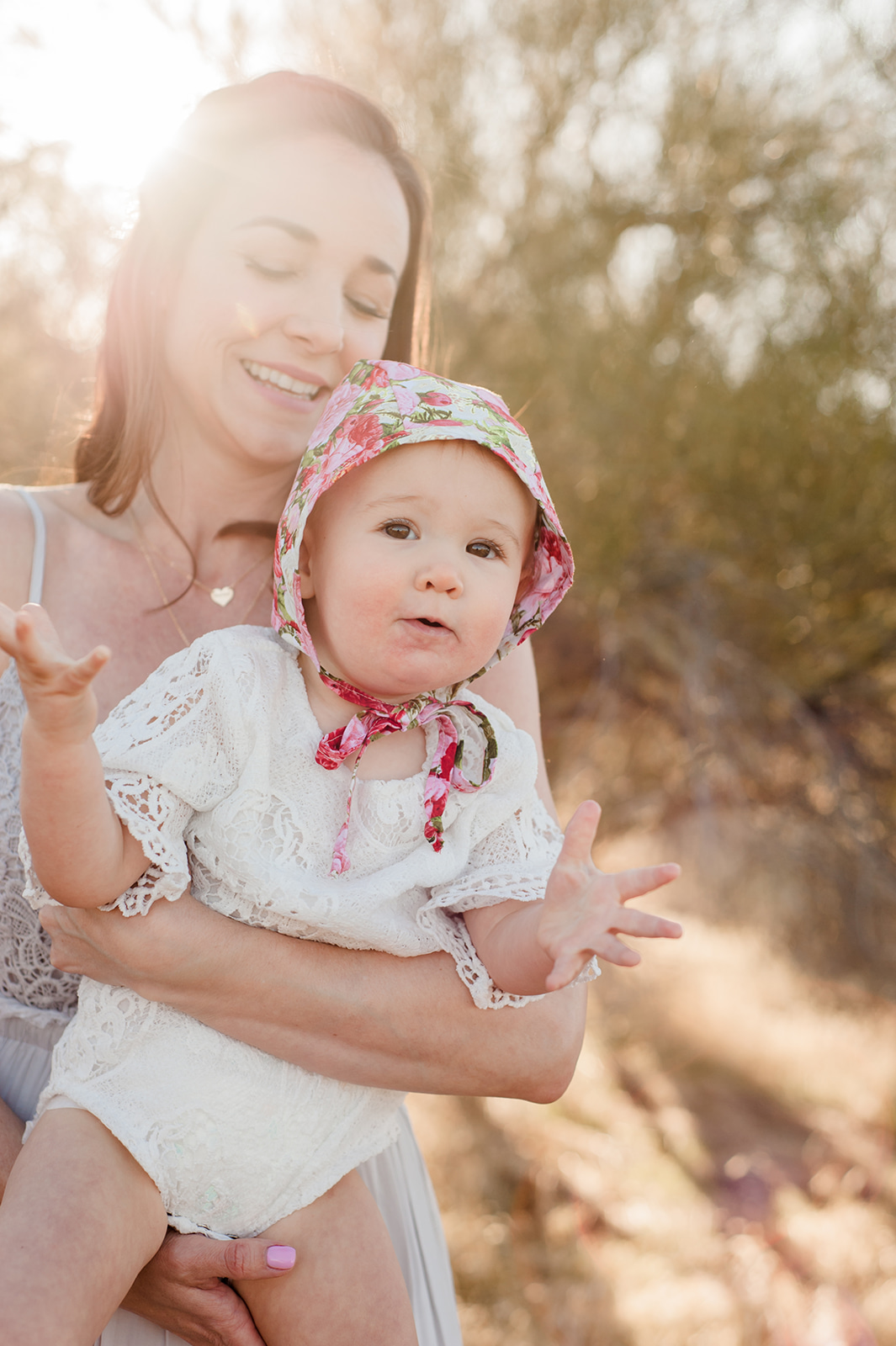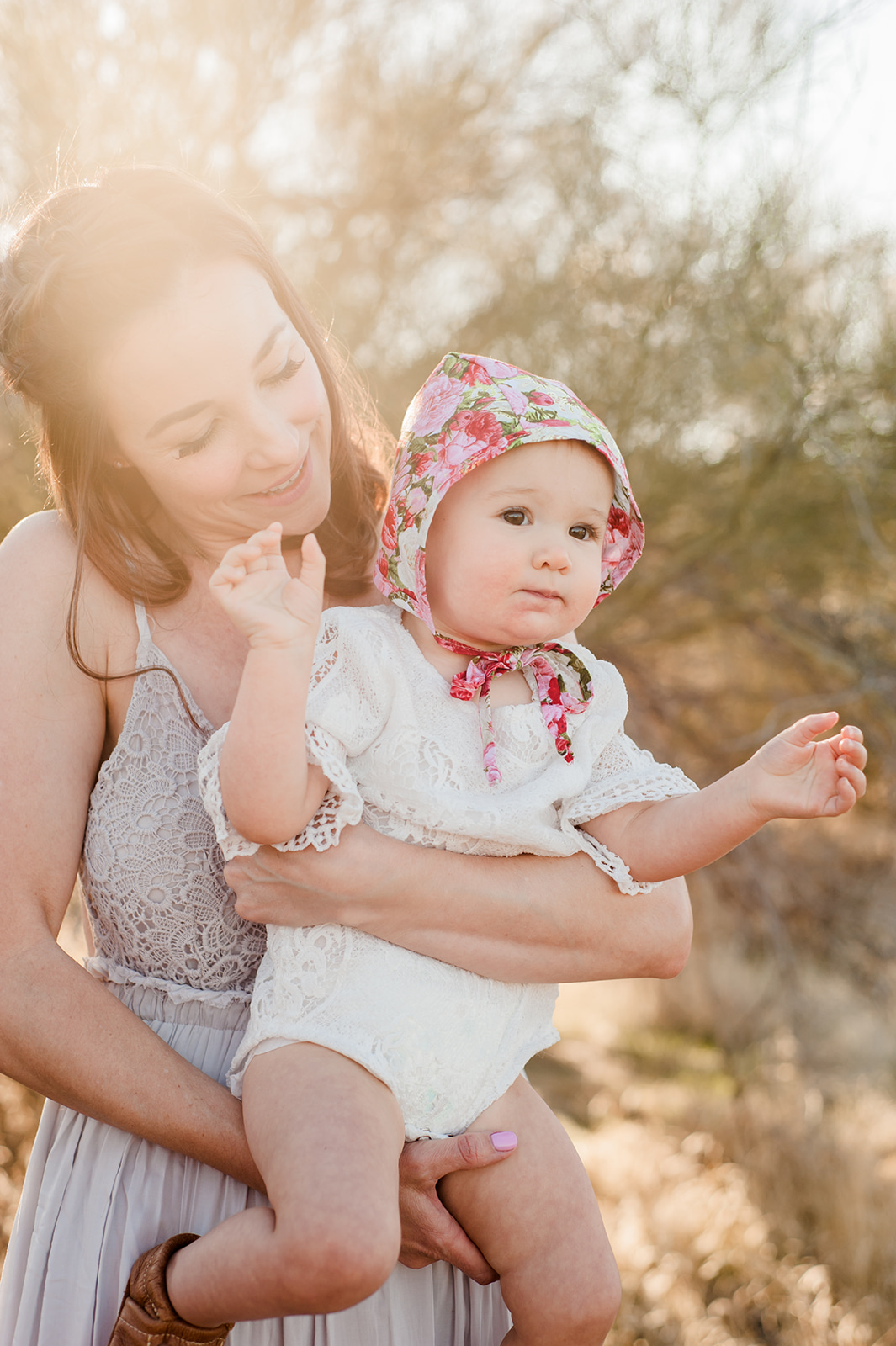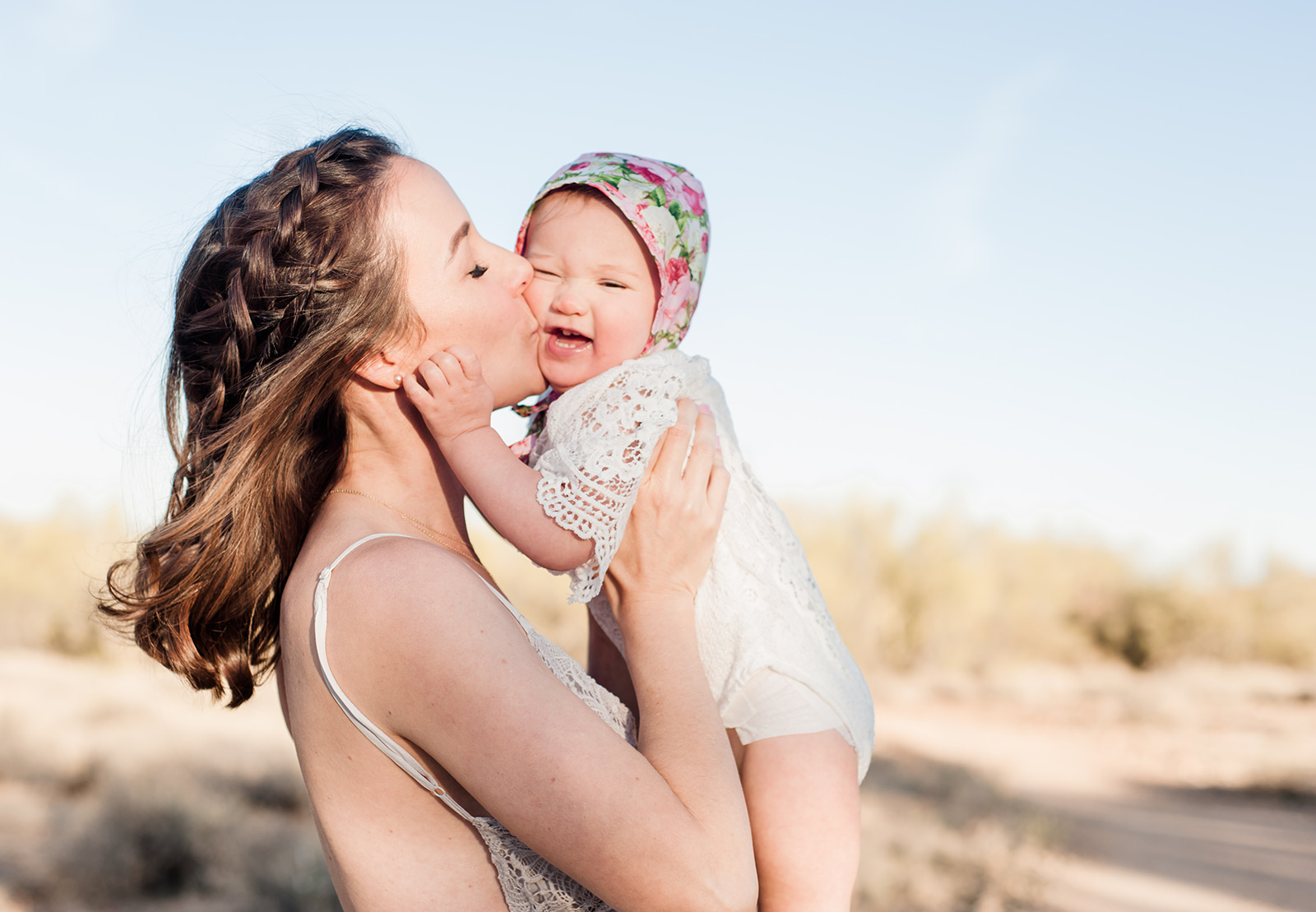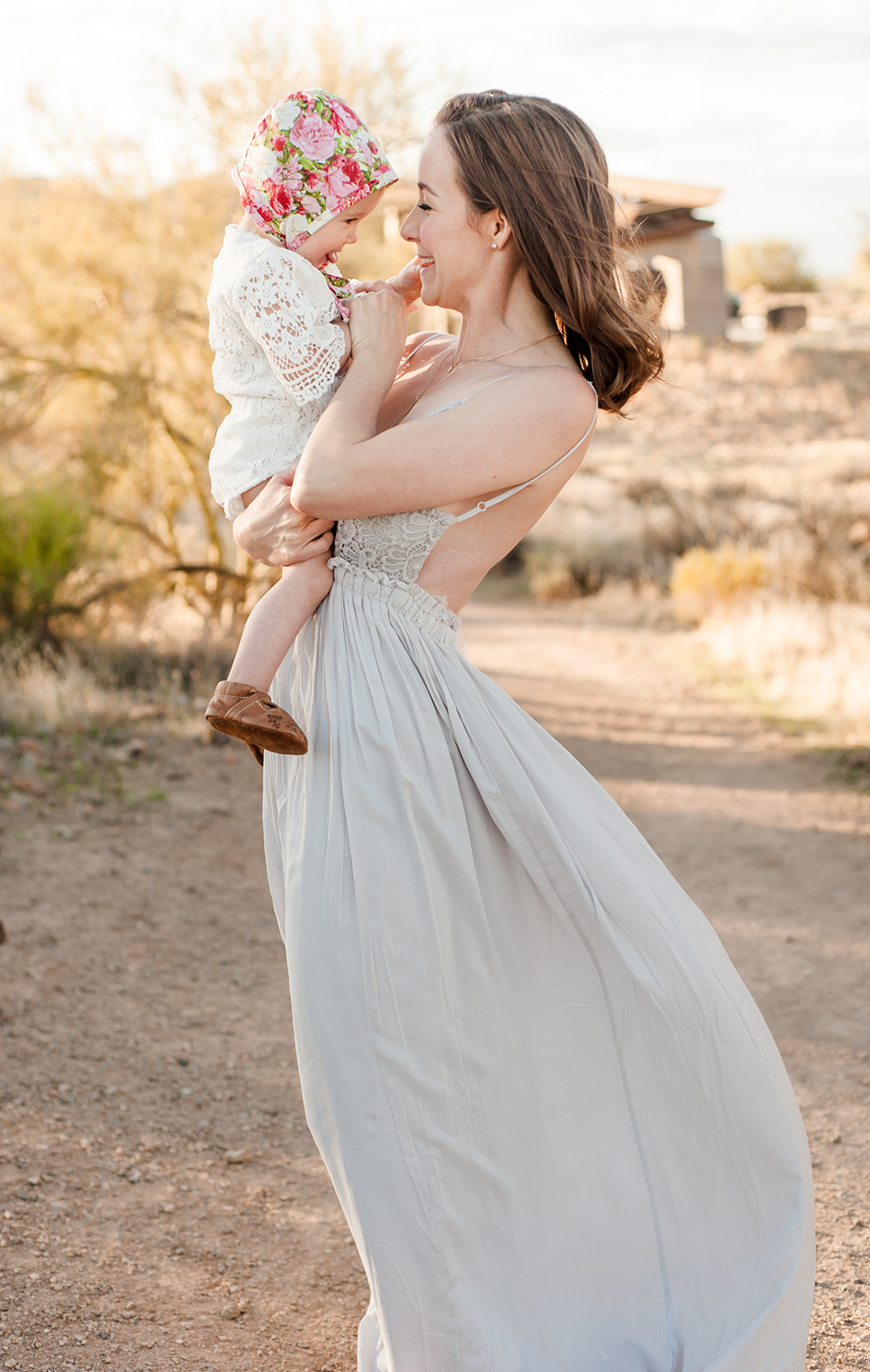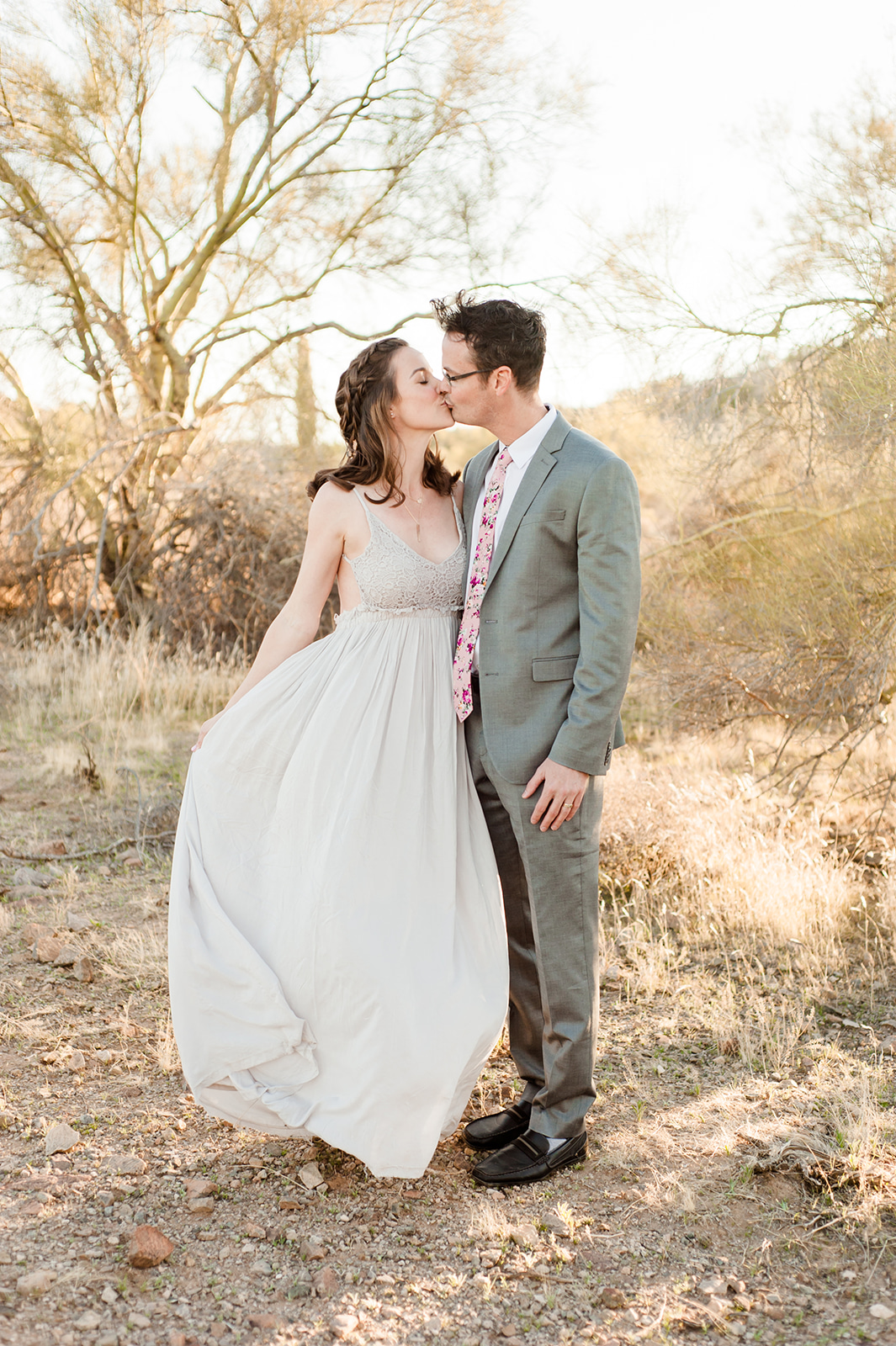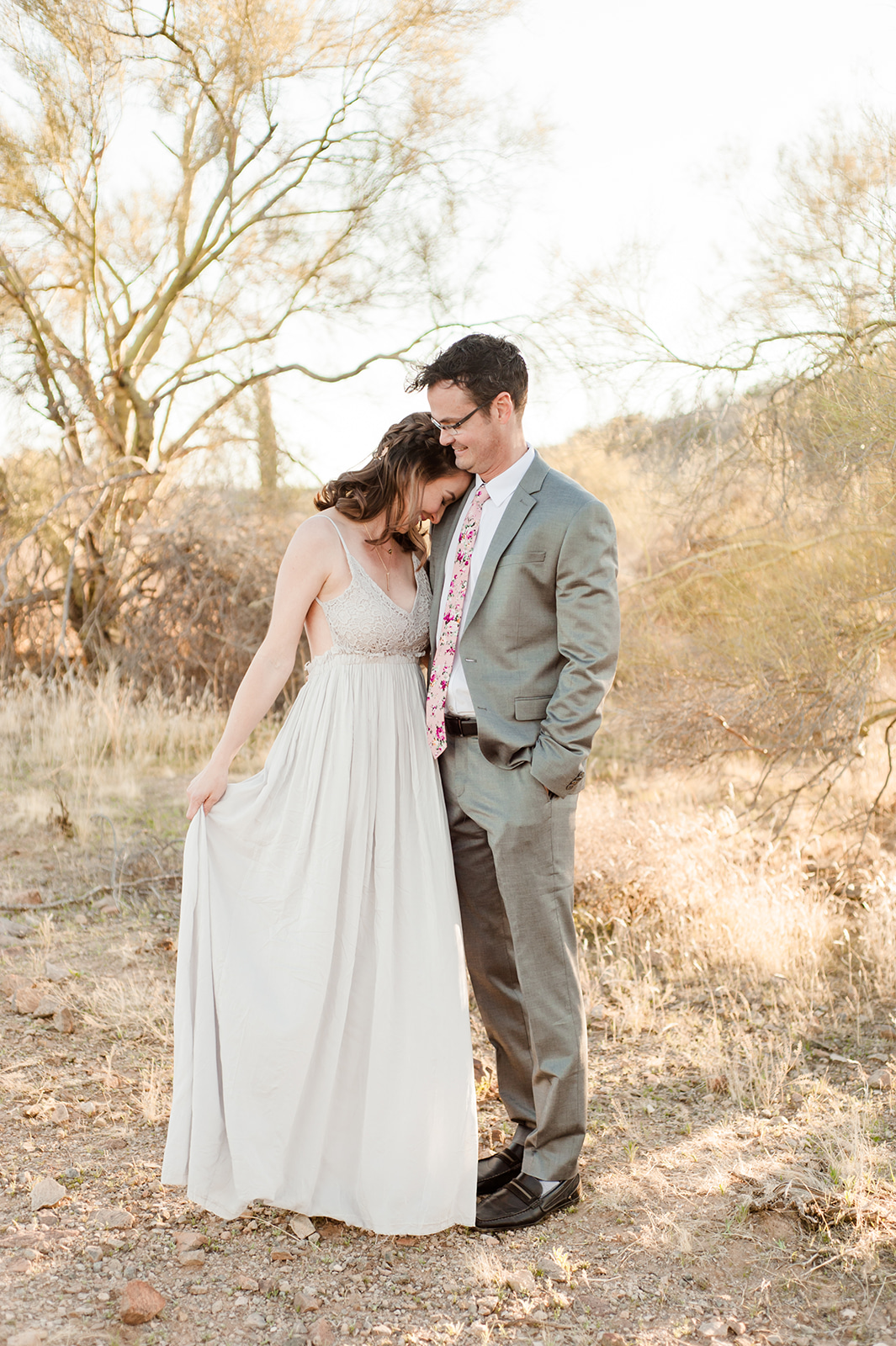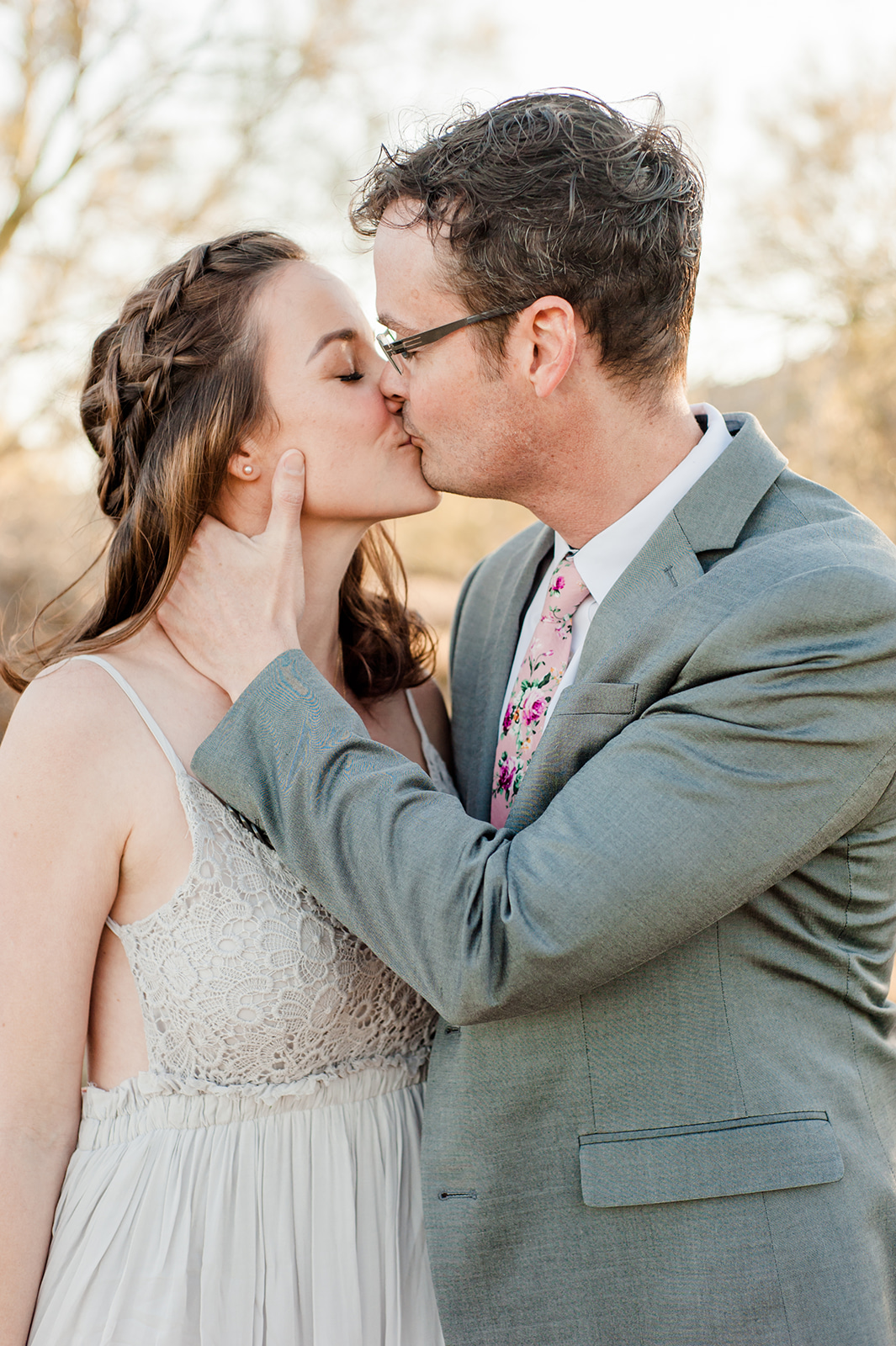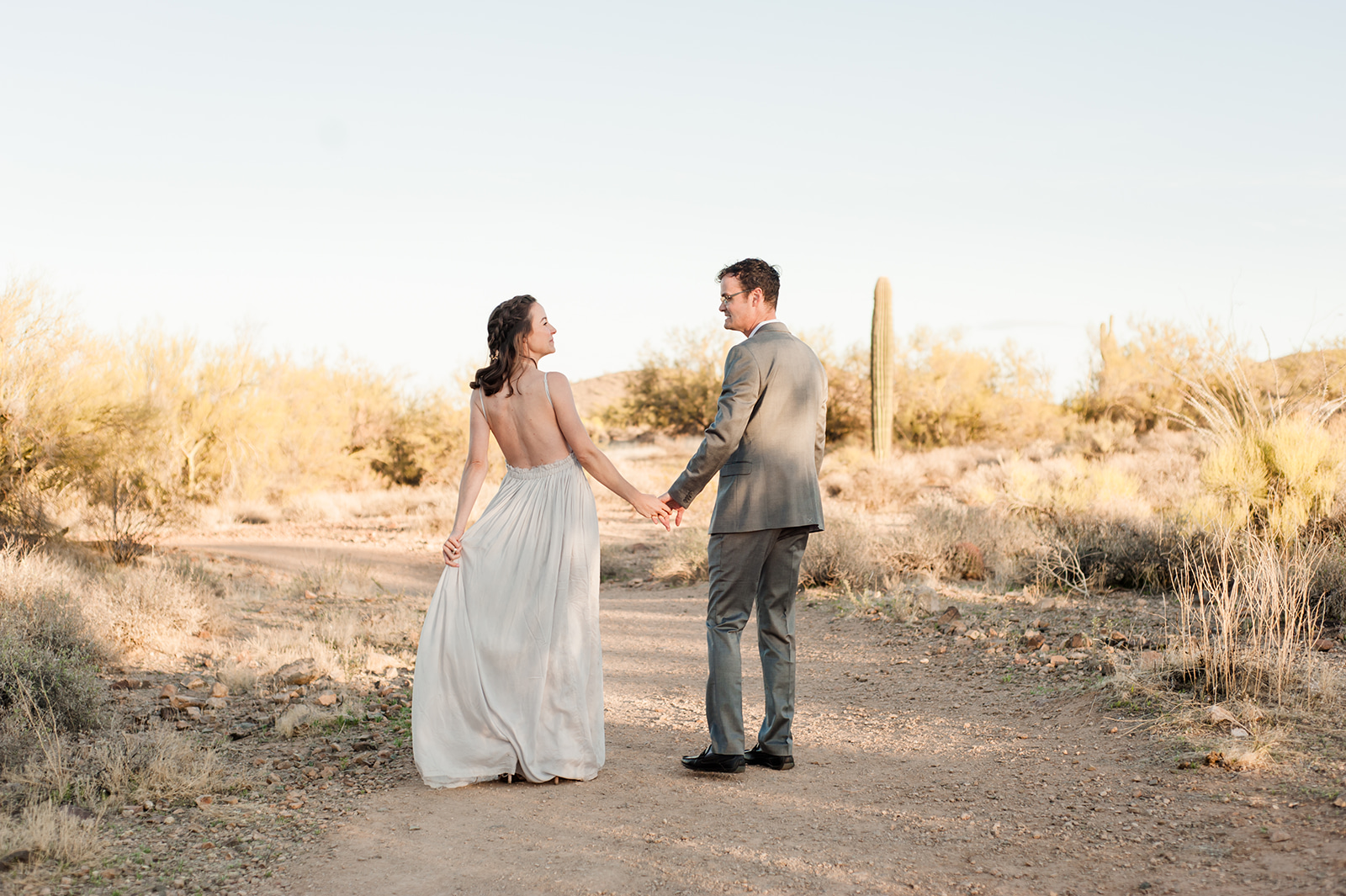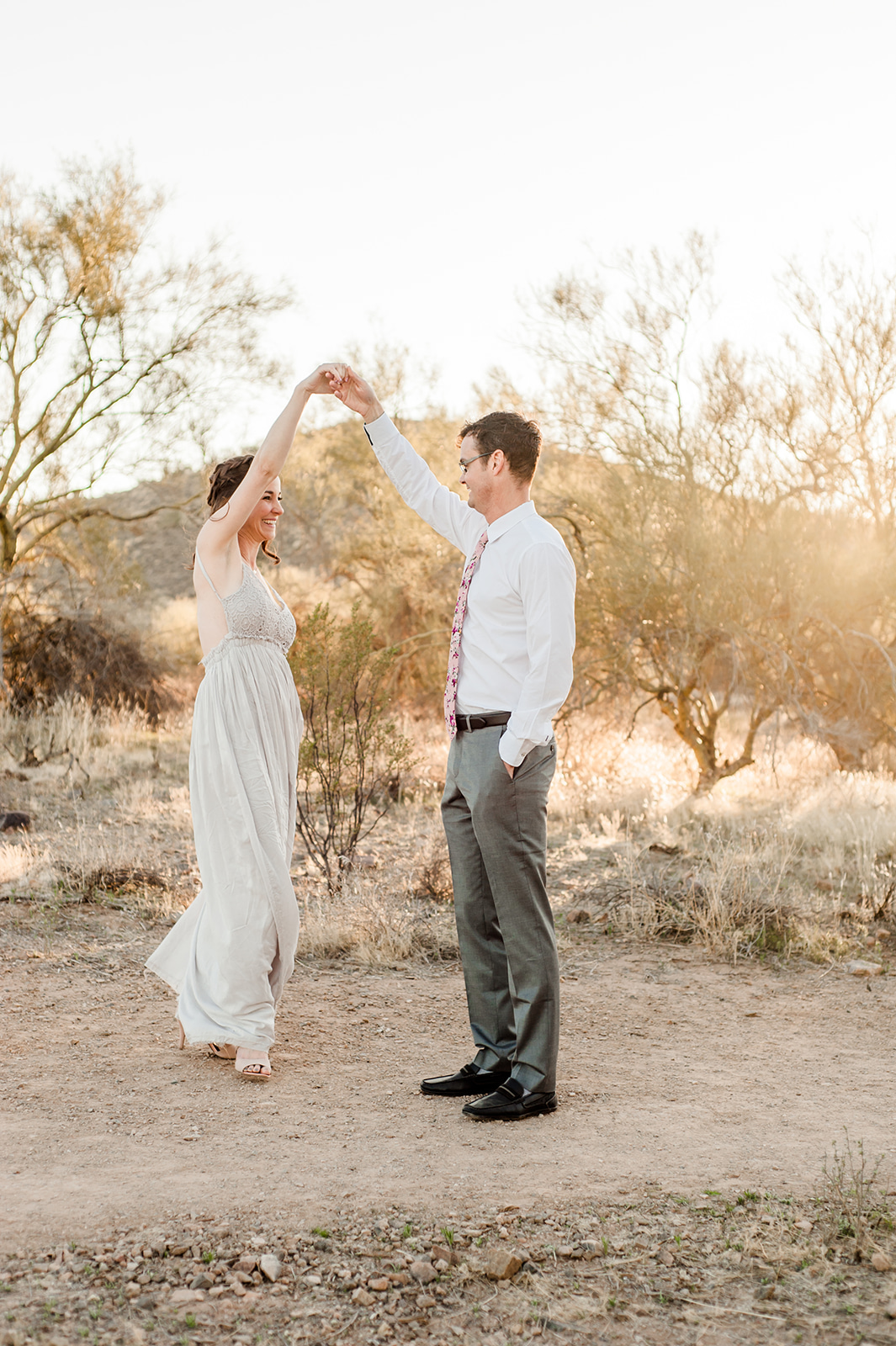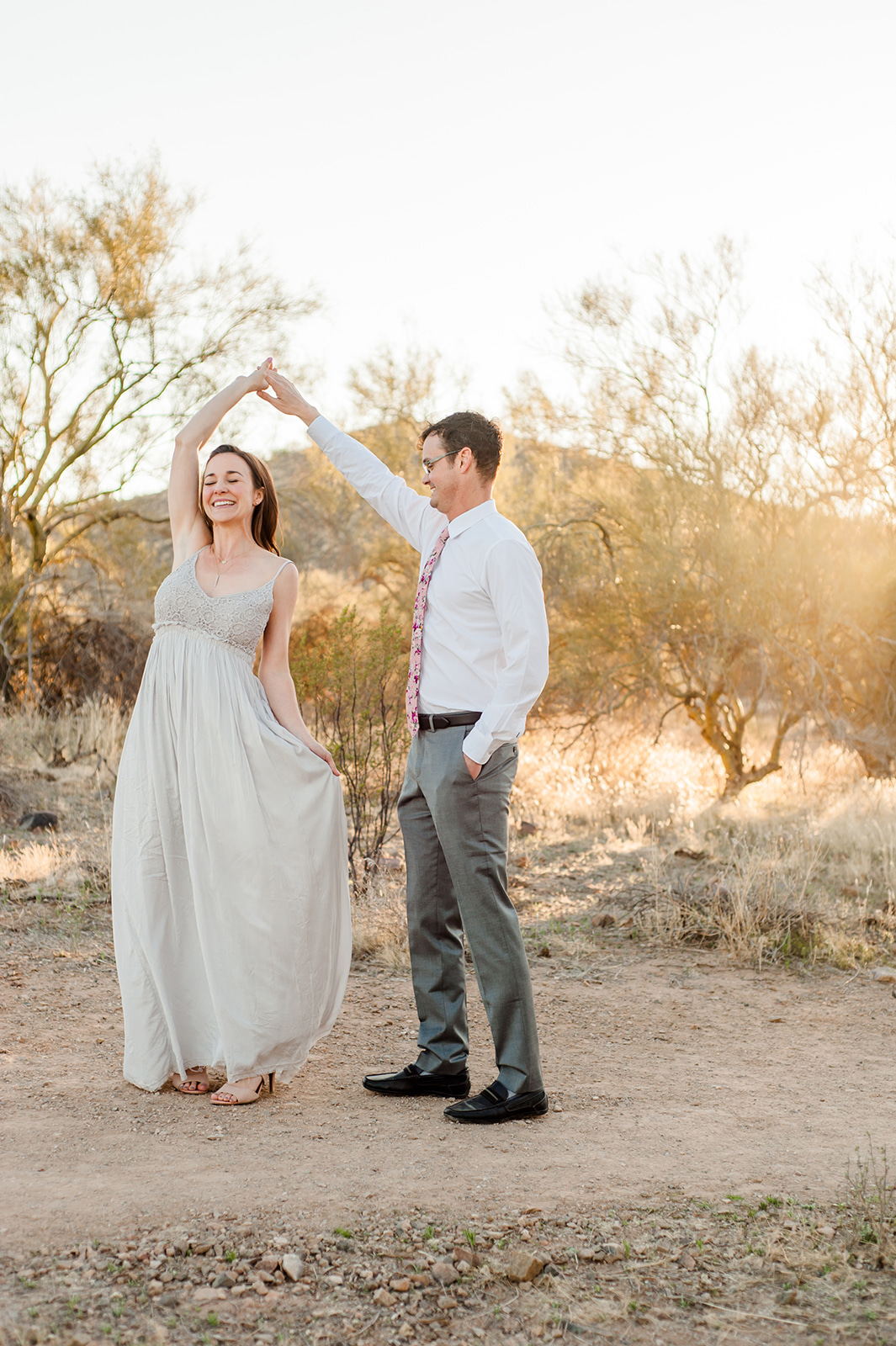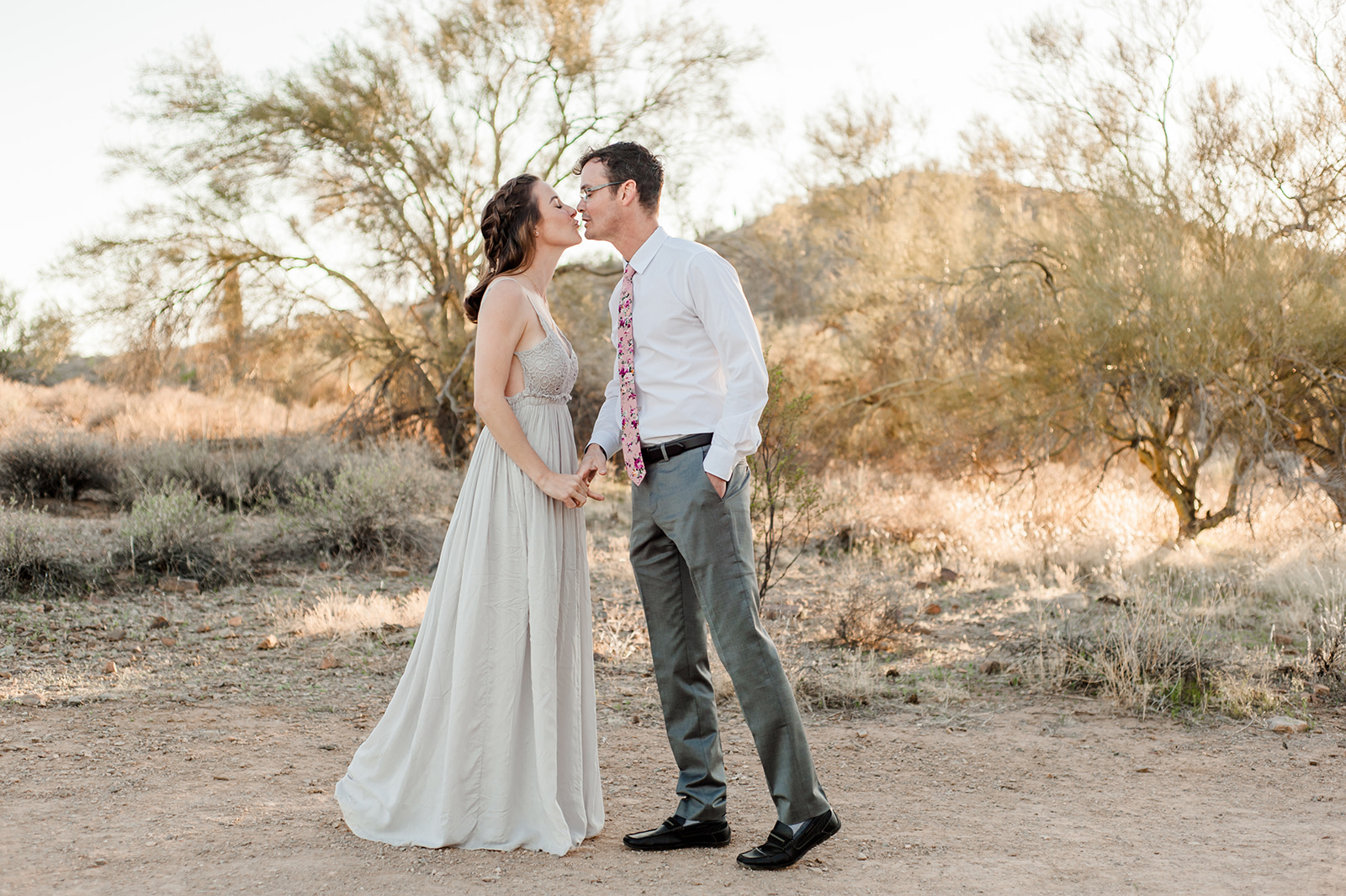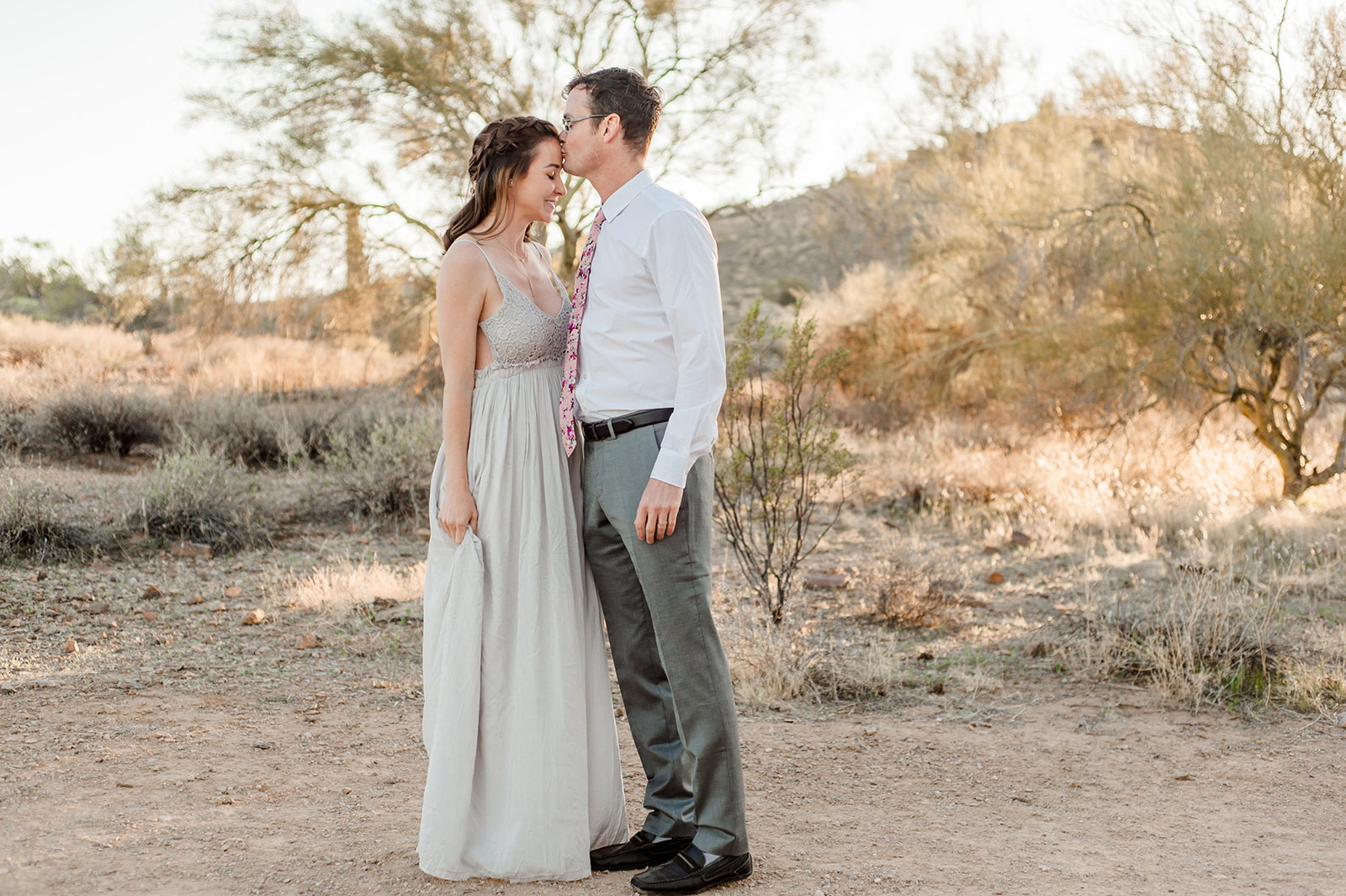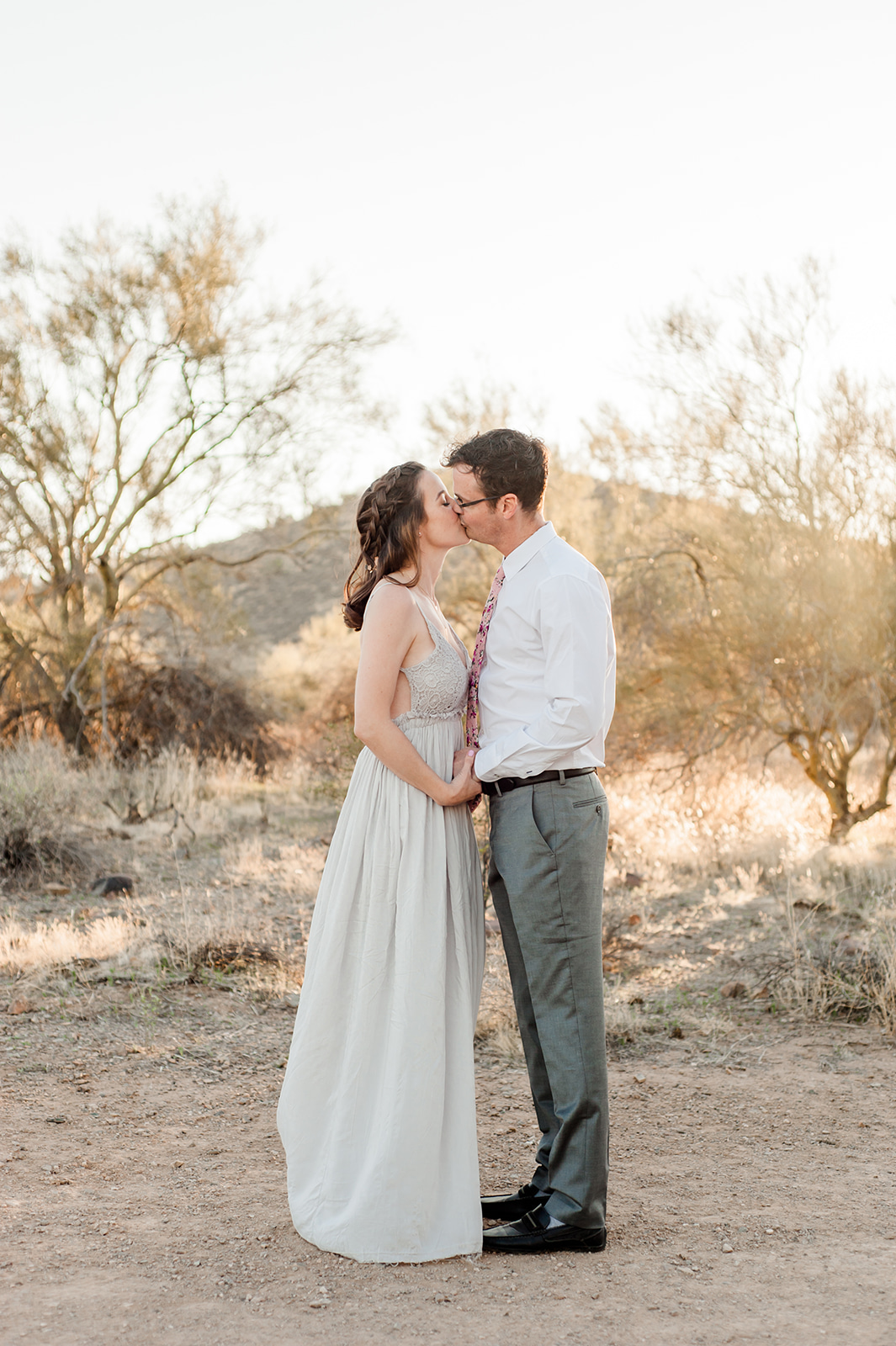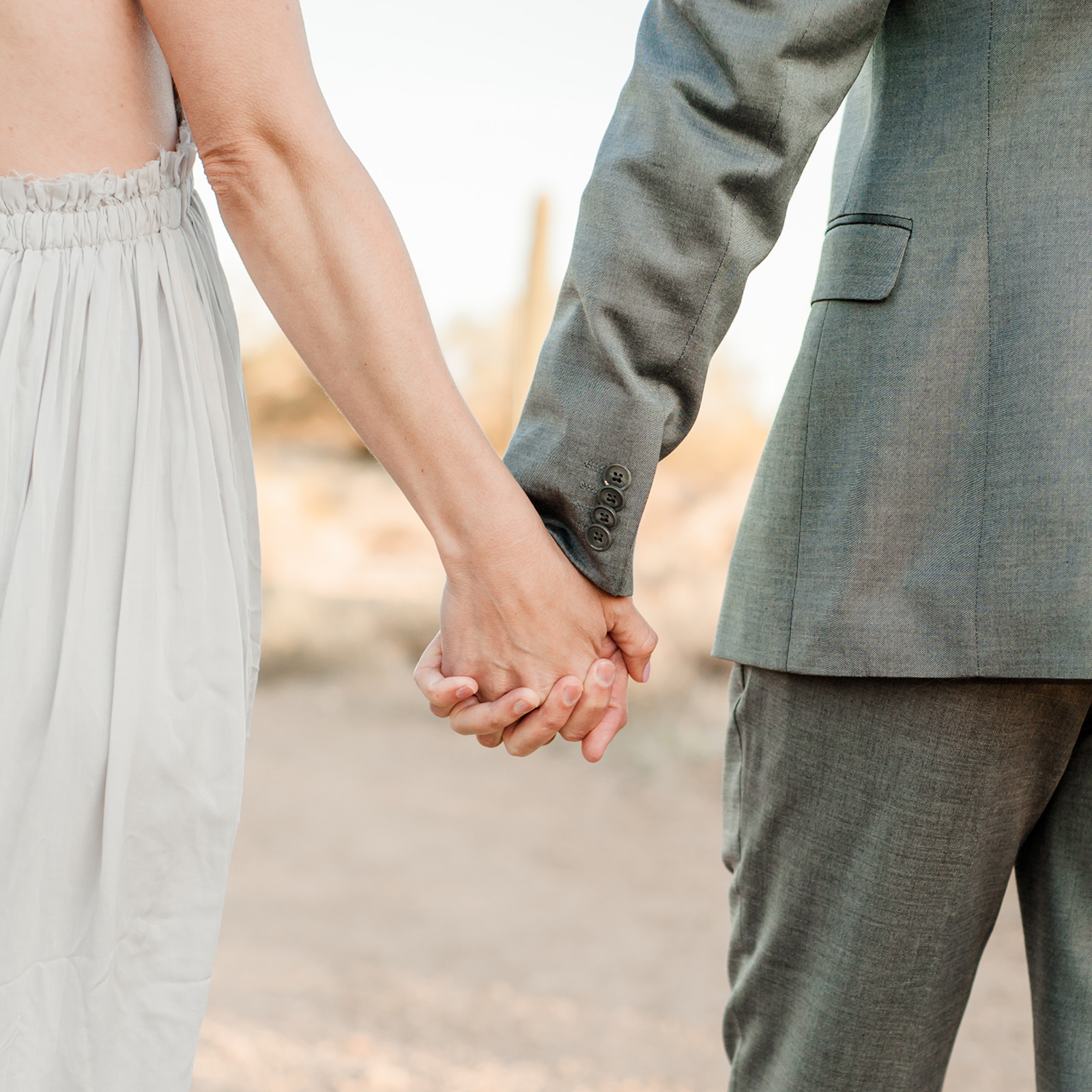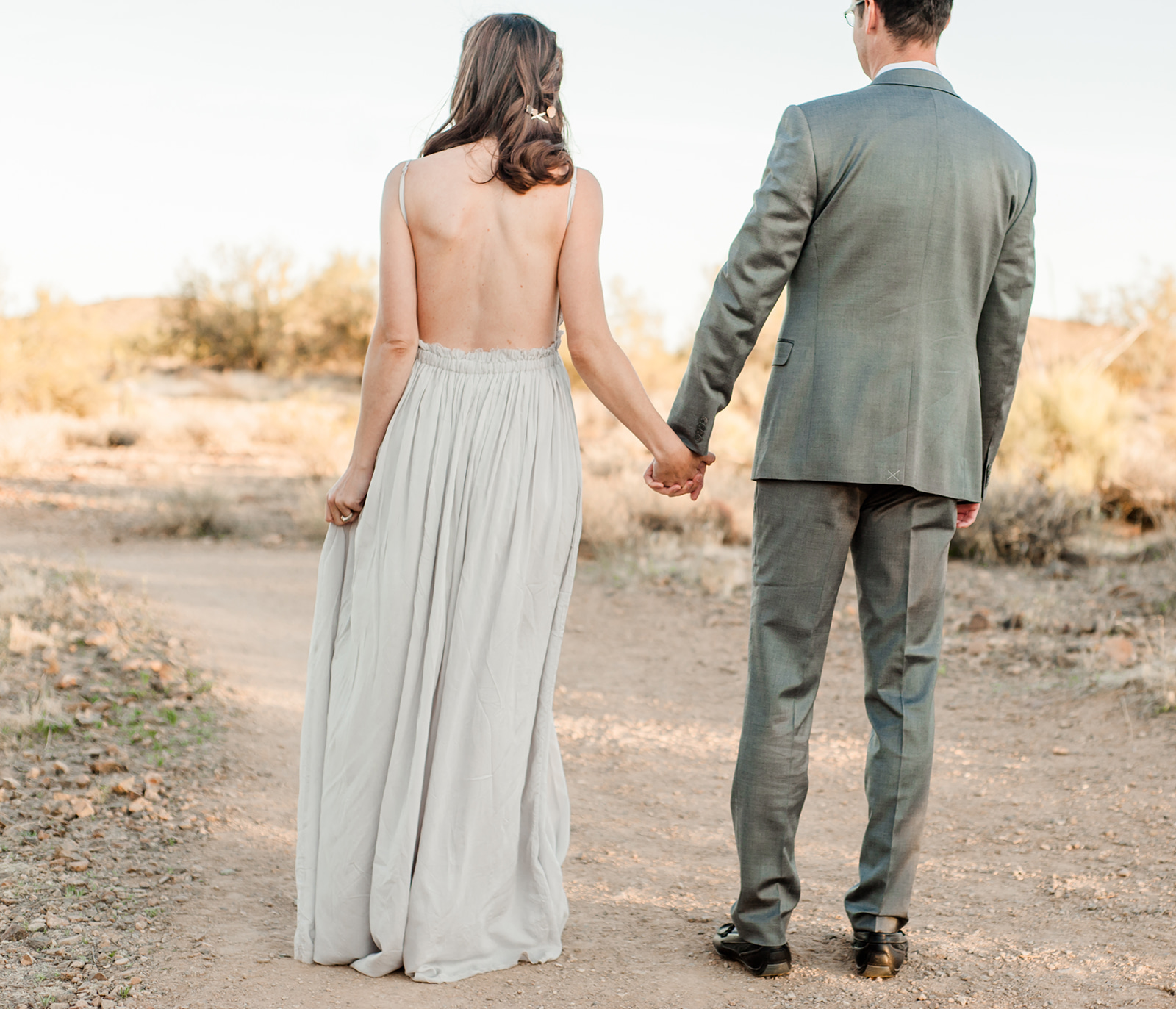 xx, Nicole