We just got back from our family vacation at Great Wolf Lodge and it was a blast!
Do you live in water in the summer? From about May to the beginning of September, we live in our pool! Well, this summer we thought we would kick it up a notch and head to Great Wolf Lodge!
OMG you guys, if you love water and family fun, this place is for you! There is literally something for everyone too. If you were following our stories then you know we went as a family of four. My mom graciously offered to watch Holland for us and it was such a blessing. Our flight to Colorado Springs was delayed by almost two hours sitting on the tarmac and I know it would have been a struggle with a baby.
However, Clara and Luci were so excited they didn't seem to mind our delay. Plus, our room was ready well before check-in so everything worked out perfectly. Since we were originally planning on going as a family of four we chose the Royal Wolf Suite instead of a room with bunk beds. The room was great for us because it gave mommy and daddy a separate, private, spaced apart from the girls. There was also a mini fridge and microwave in our room too.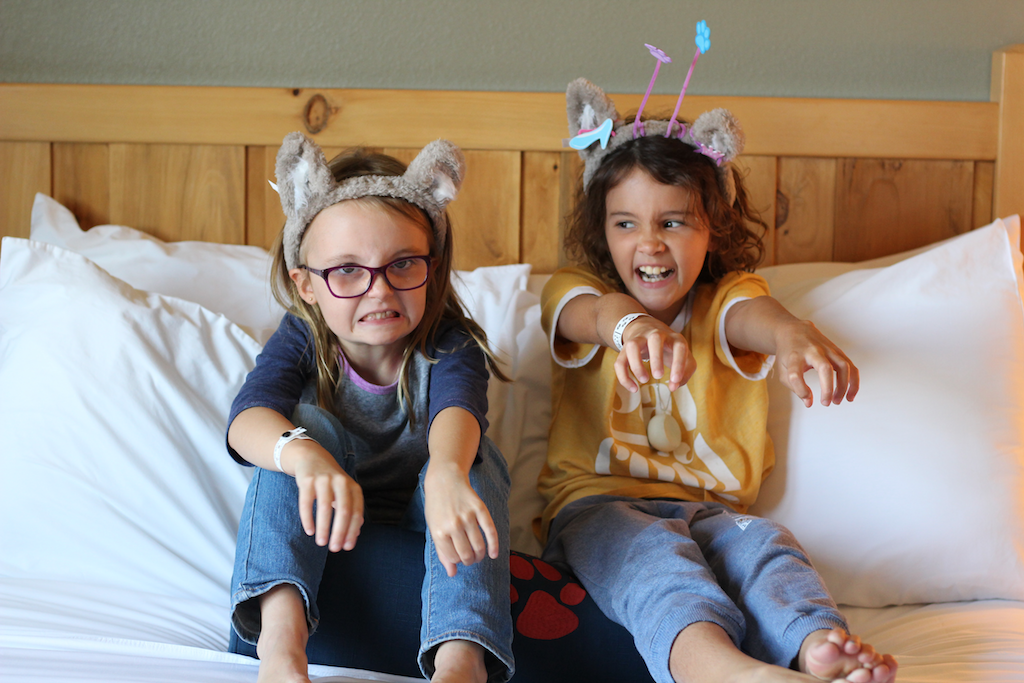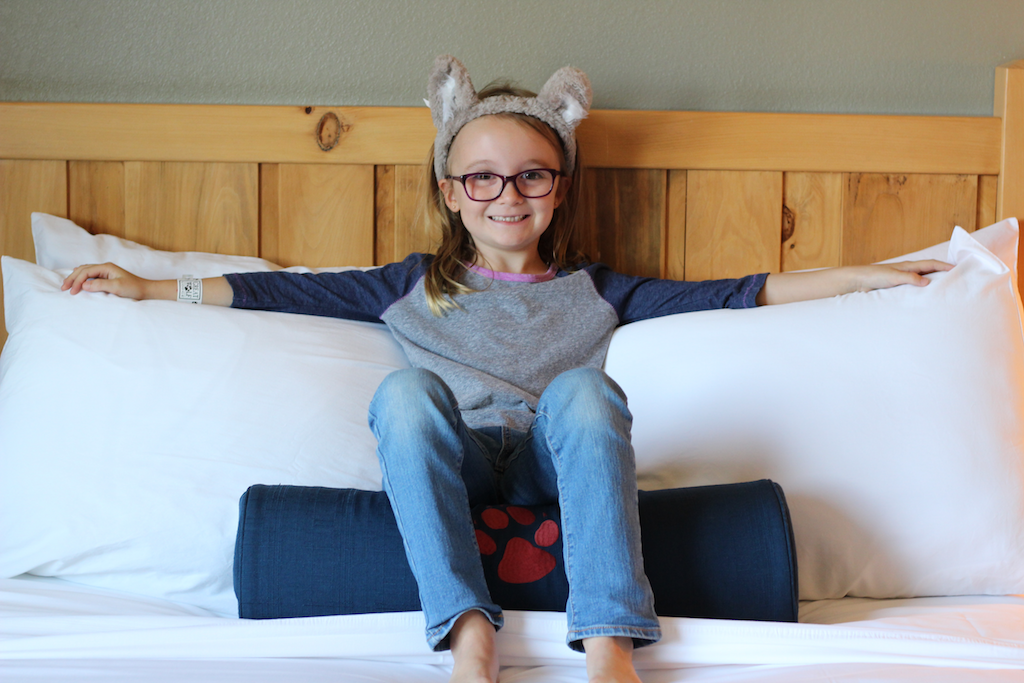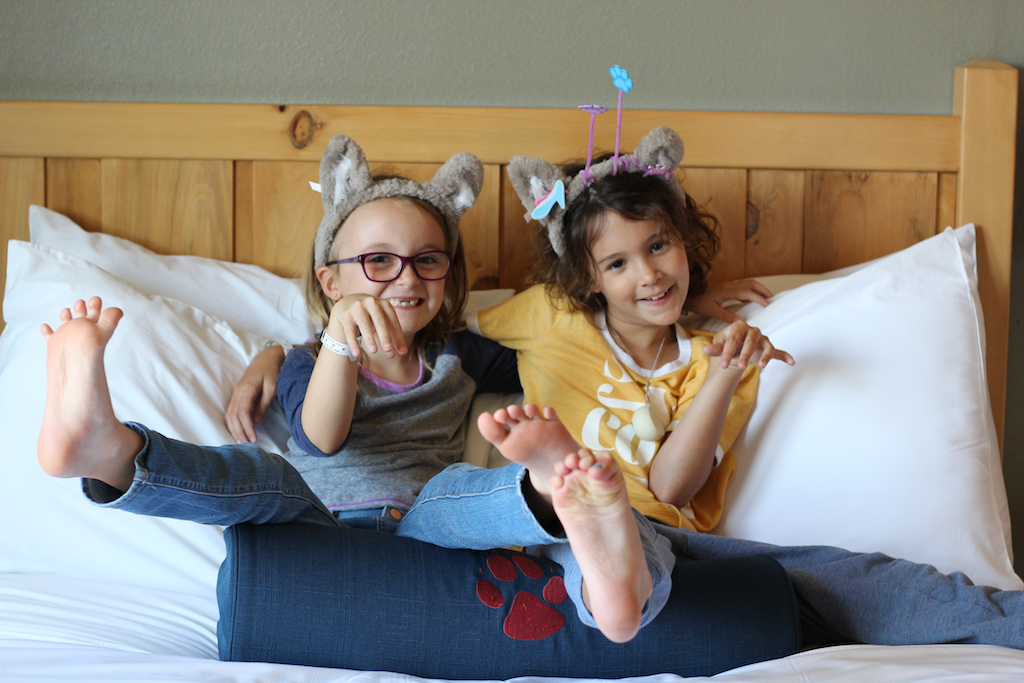 My camera died shortly after snapping a few pics so bear with me. I thought I could get by without packing my camera battery charger and well I was wrong. Lesson learned I will not make that mistake again!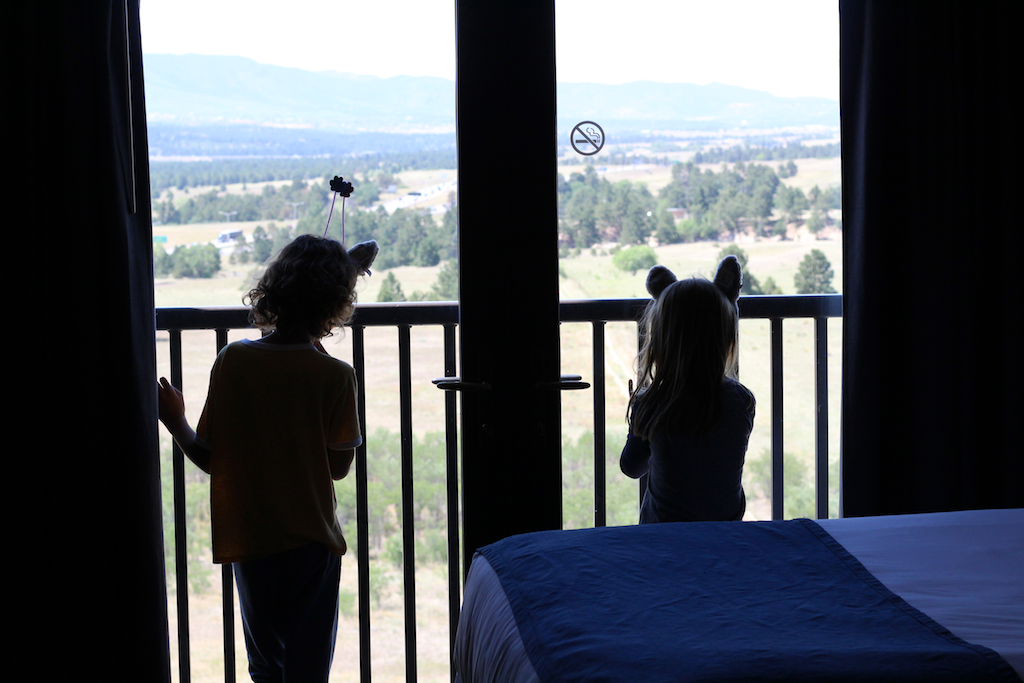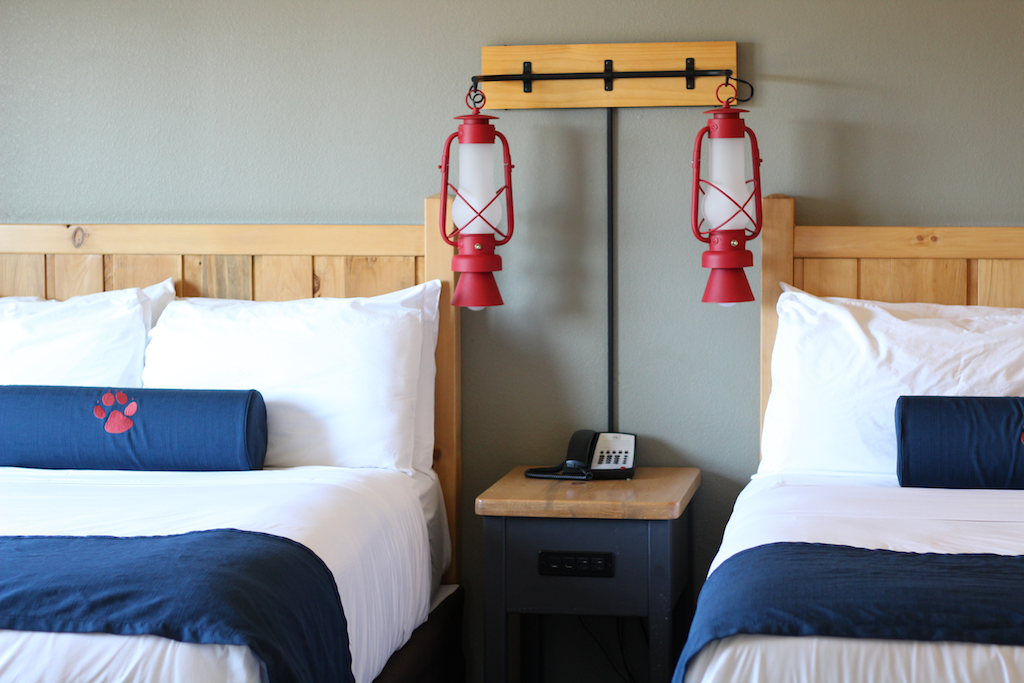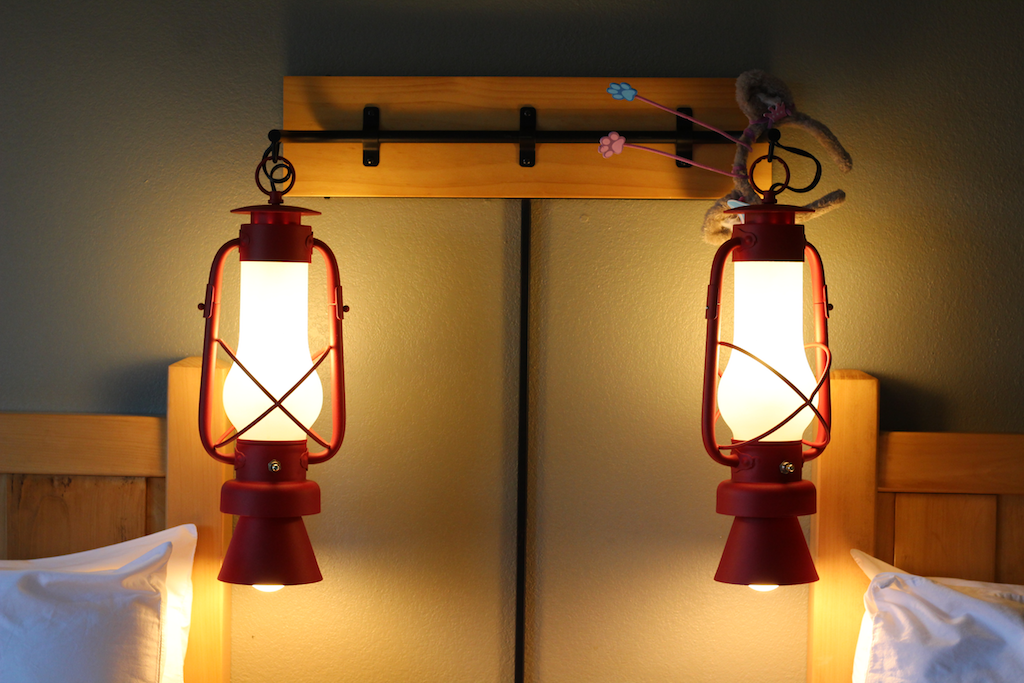 Ok, so onto the water park, we went for the next four days! The water park at Great Wolf Lodge Colorado Springs is completely indoor. I only missed the sun occasionally to warm up but it was really nice not having to worry about sunscreen!
Clara is probably the bravest out of all of us. Let's just put it this way, she went down the Wolf Tail first! Whereas I lost sleep contemplating it for three days, lol! Everything about this ride is intimidating. Maybe it is the height, or the chamber you walk into, or the fact the floor drops from under your feet? Oh, and there is also a heartbeat sound effect too. On the very last day, I went down and I was so proud of myself. Guess what? It is a total blast and it put the biggest smile on my face! Be sure to check out my video! 😂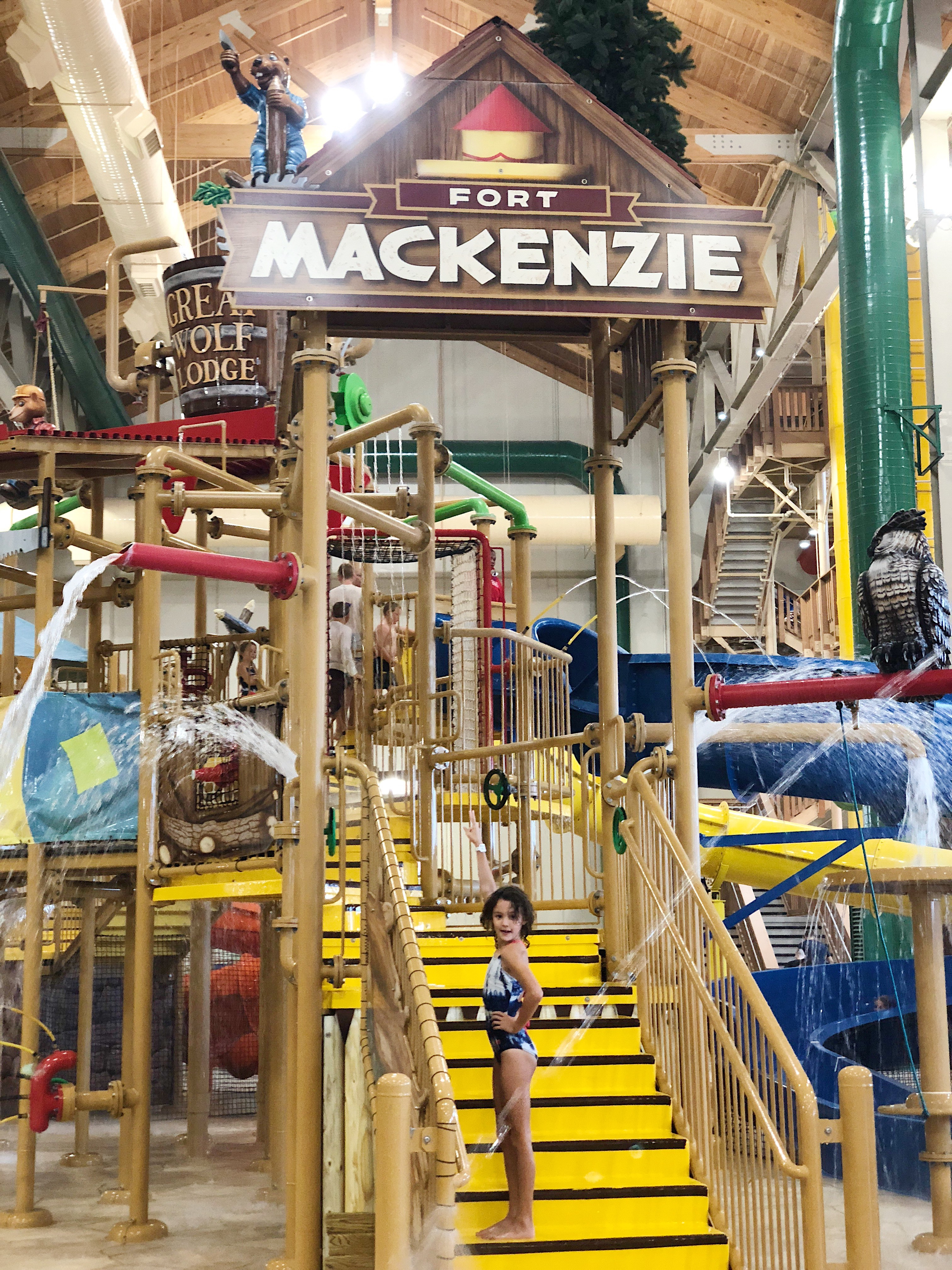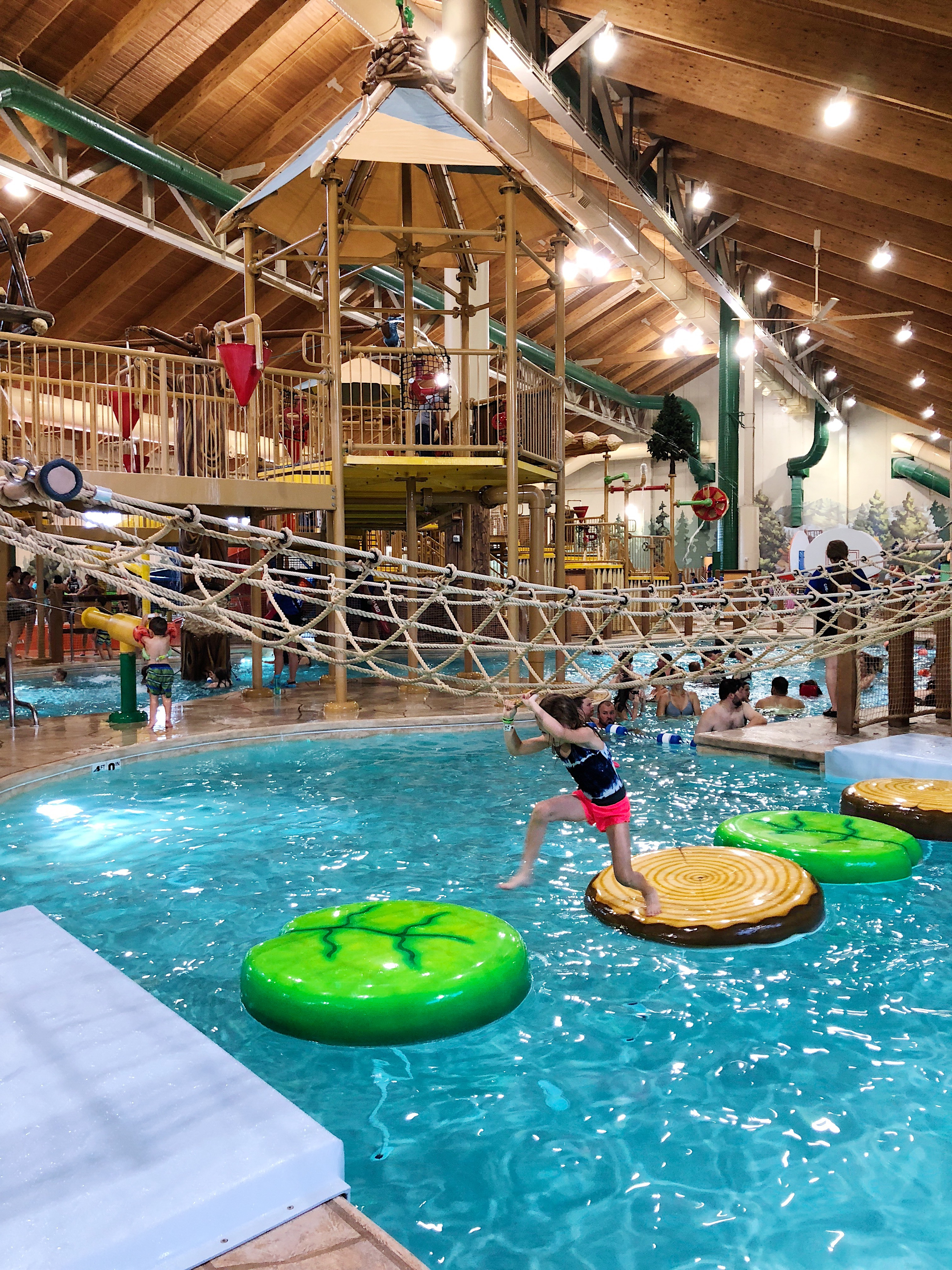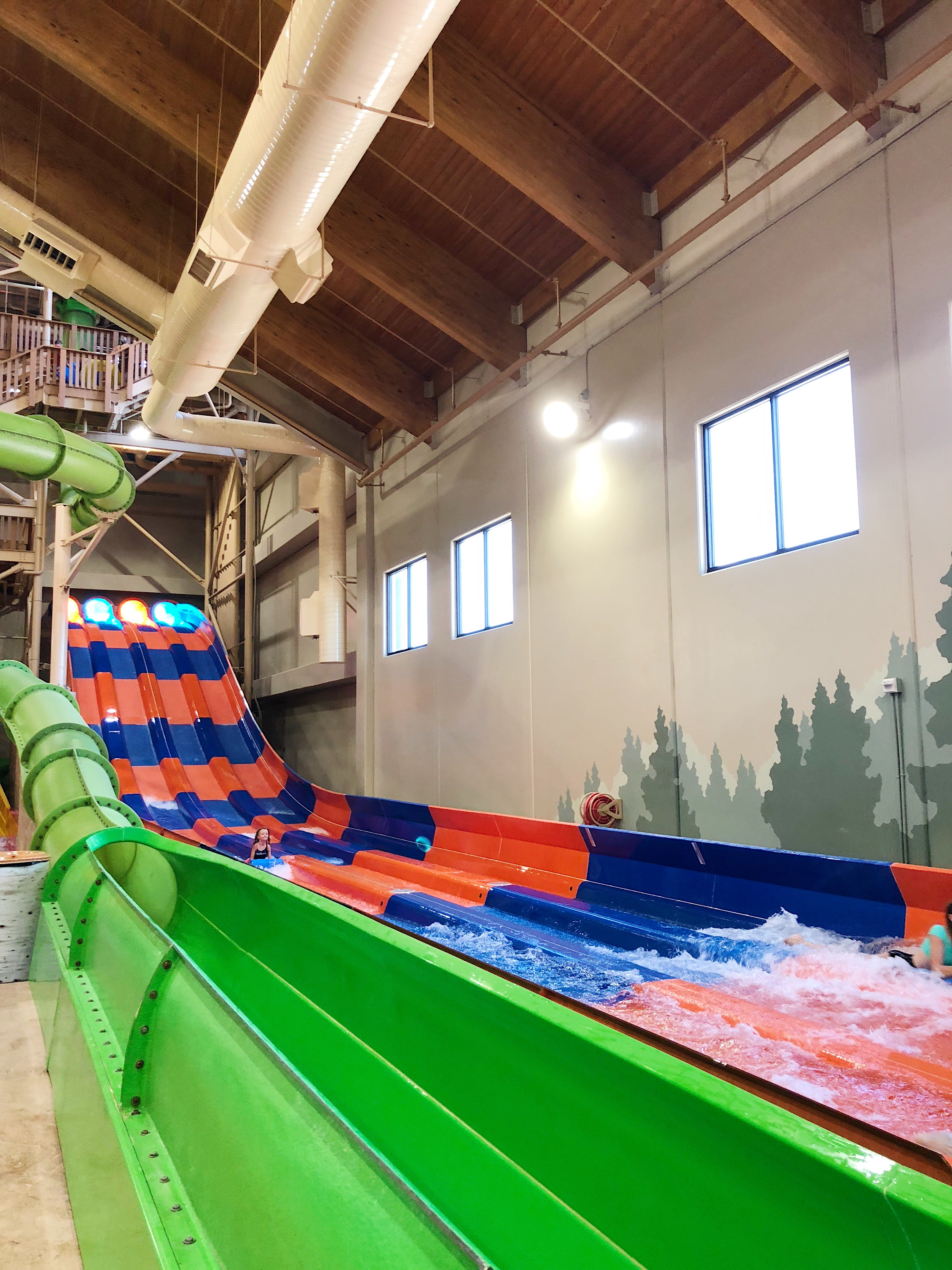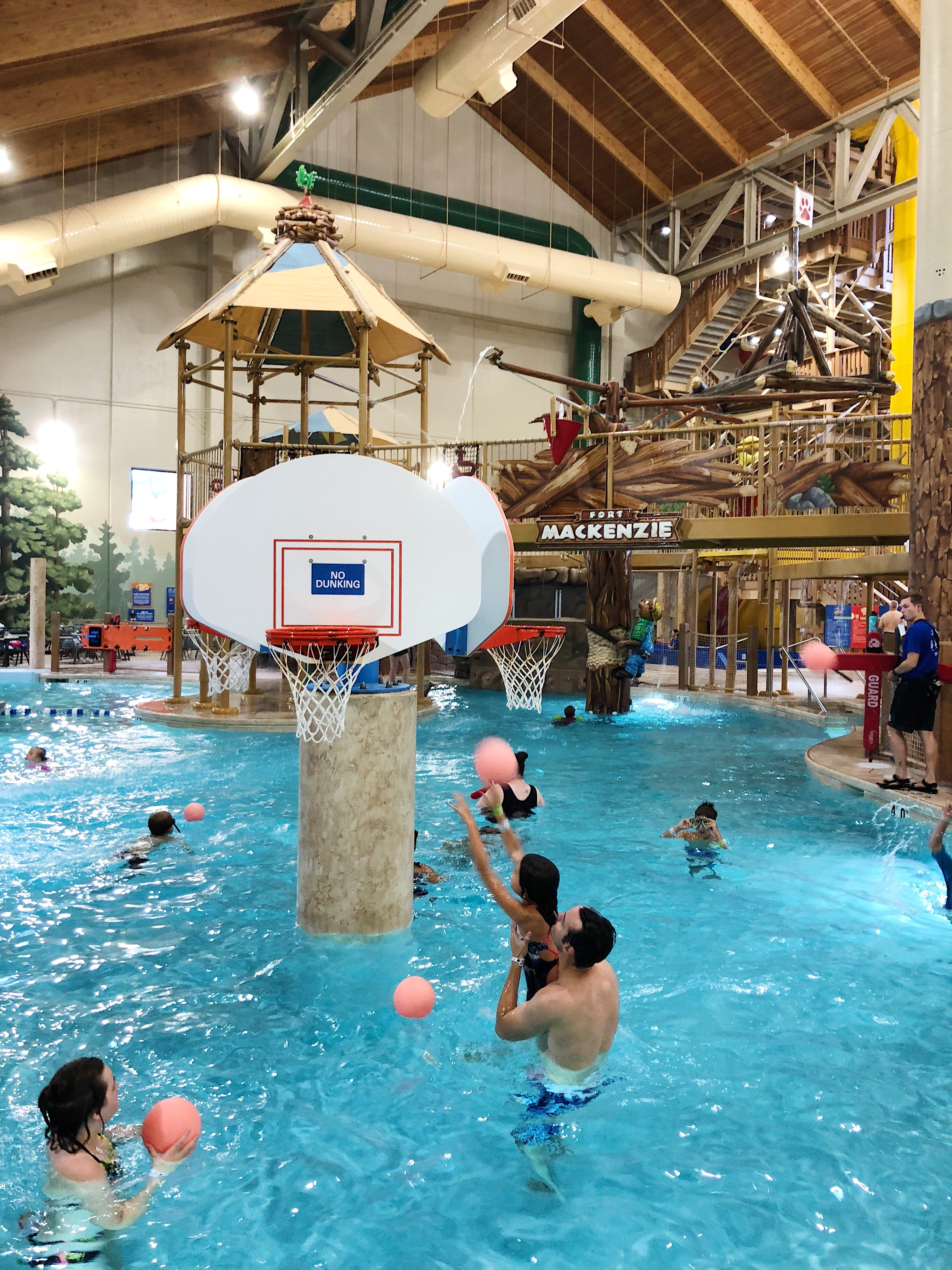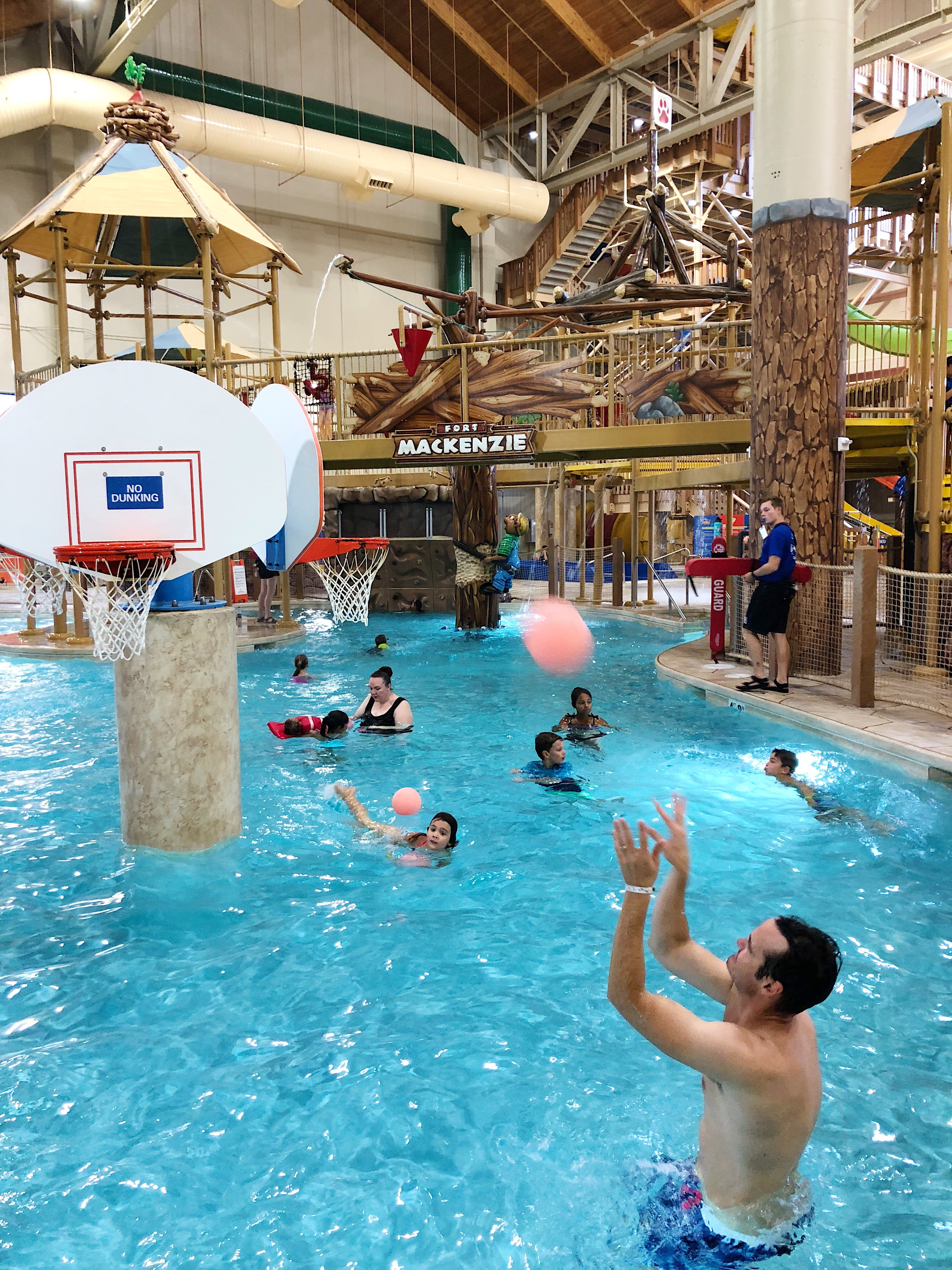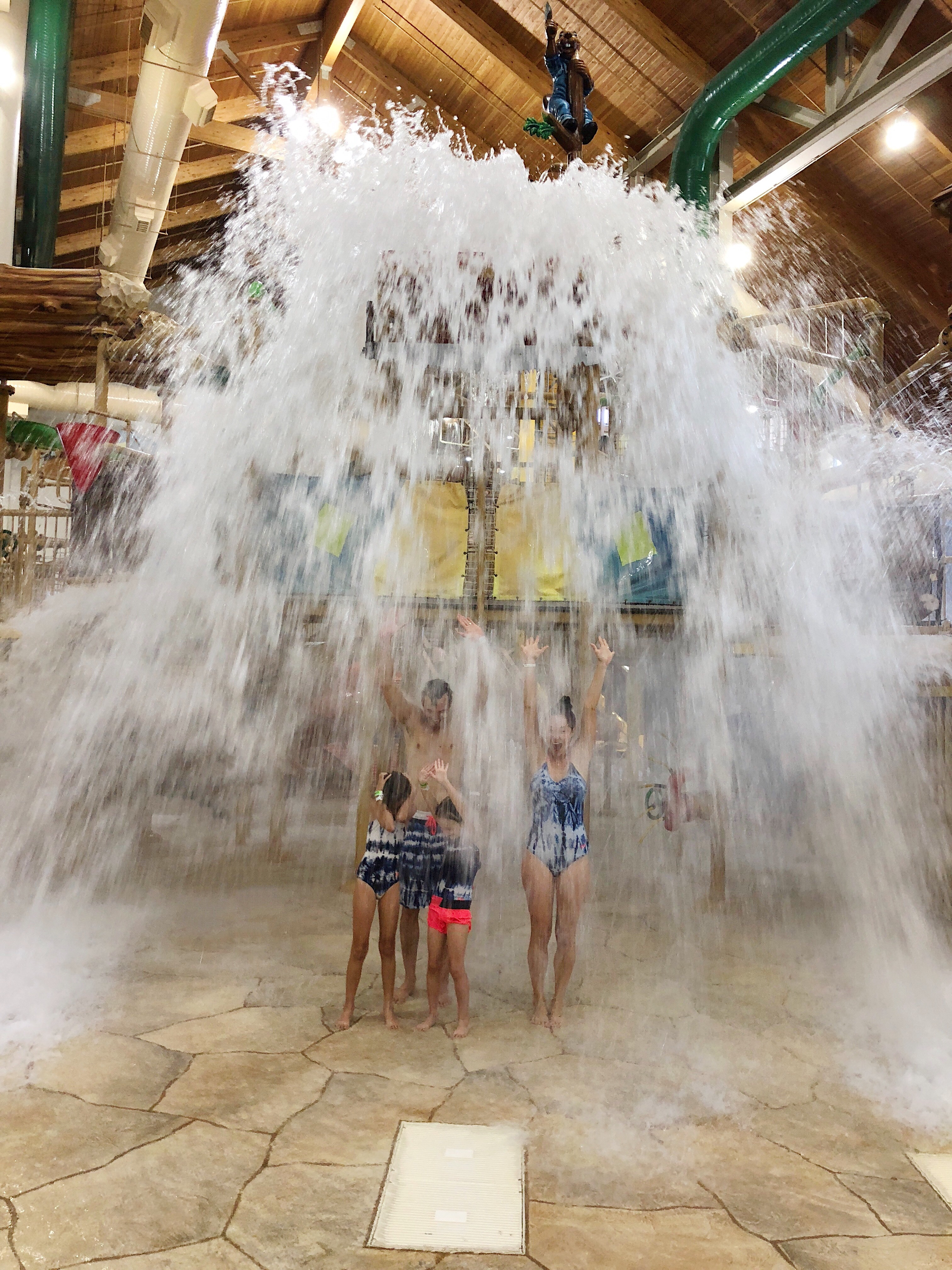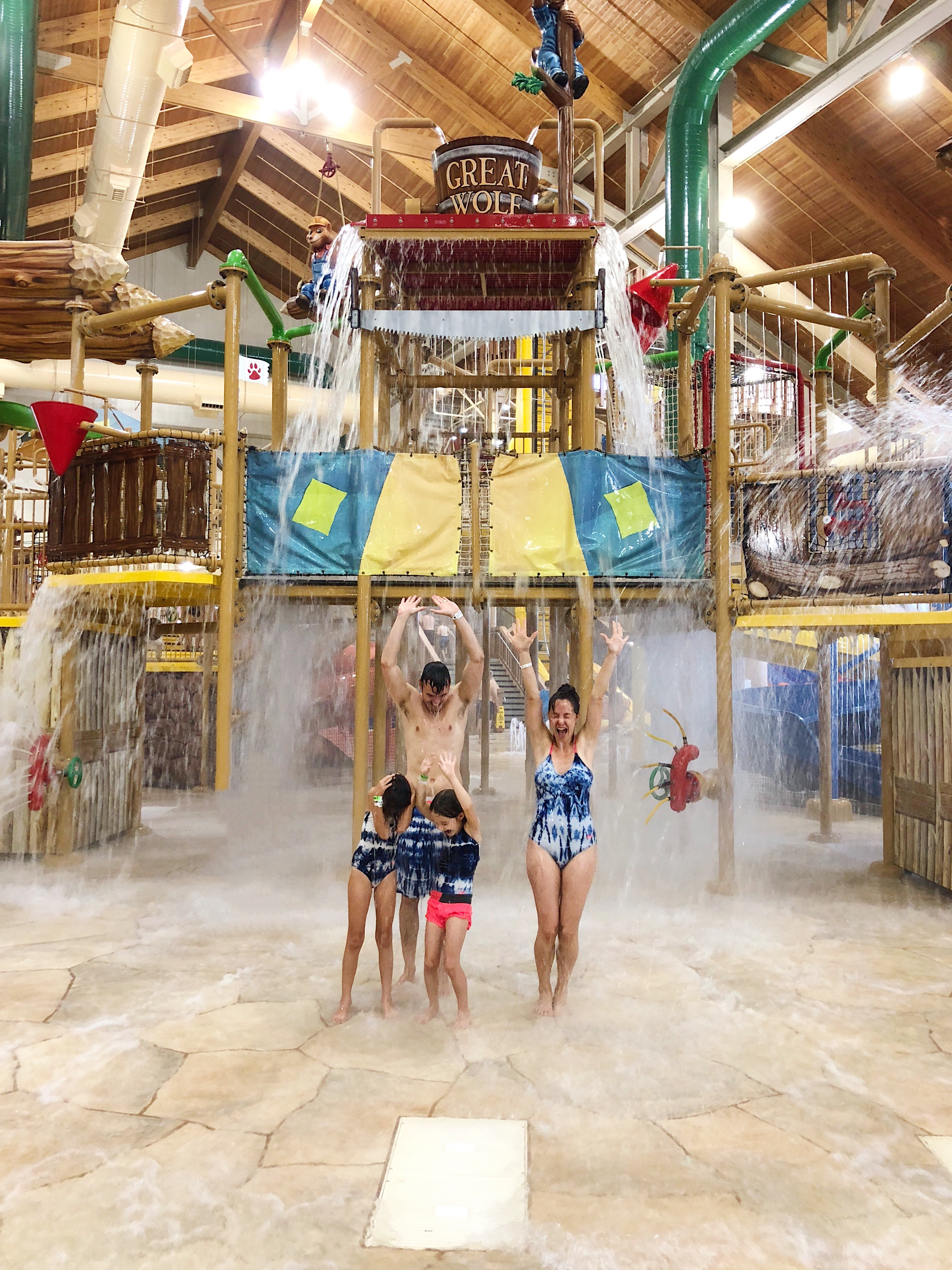 Besides an awesome water park, we enjoyed the food, drinks, arcade, nightly dance parties! There is even an adorable Kid spa, called Scooops! The girls got their toes done while wearing princess sashes and tiaras along with a scoop of their choice from Ben and Jerry's ice cream. I mean I was jealous!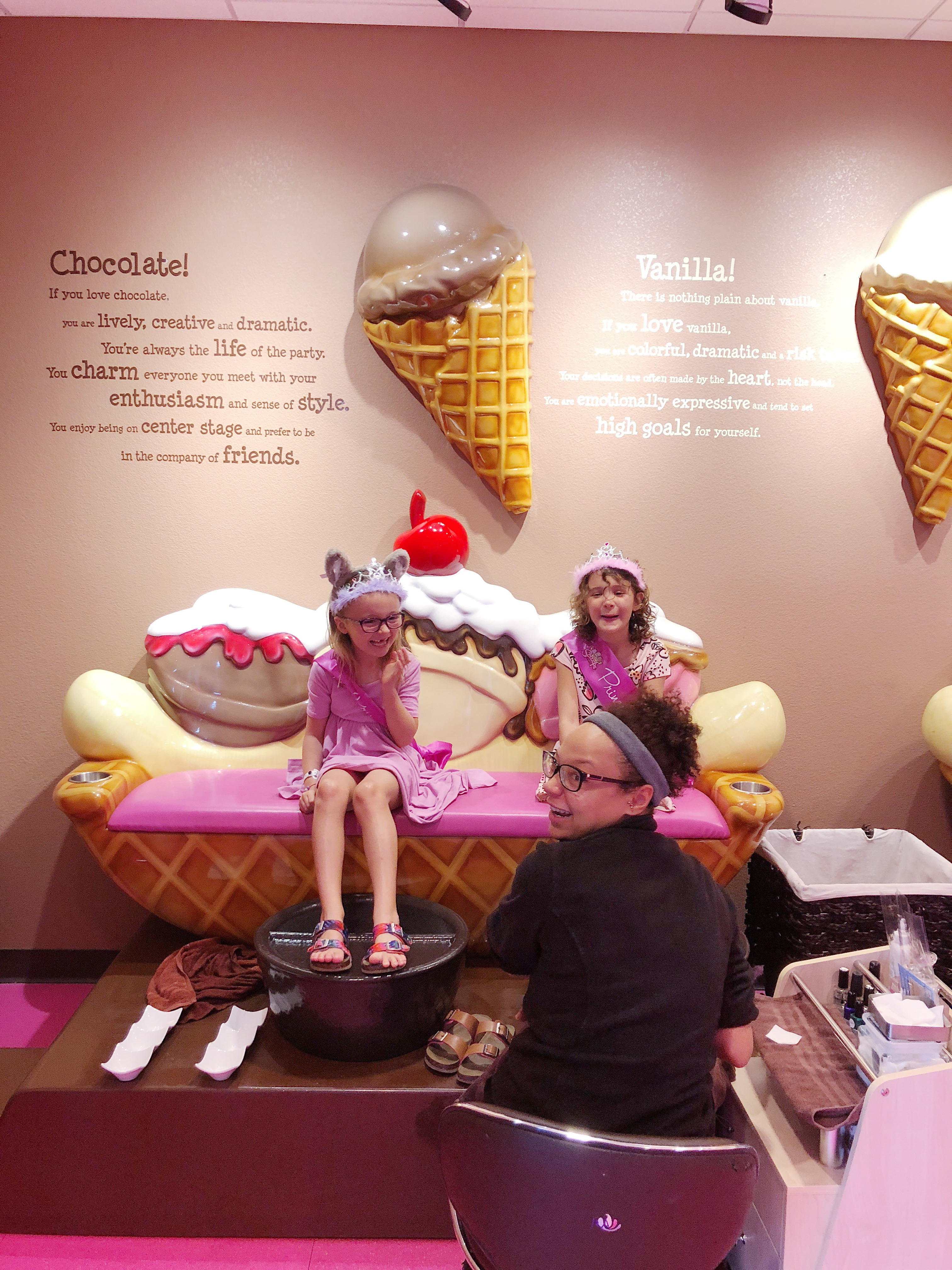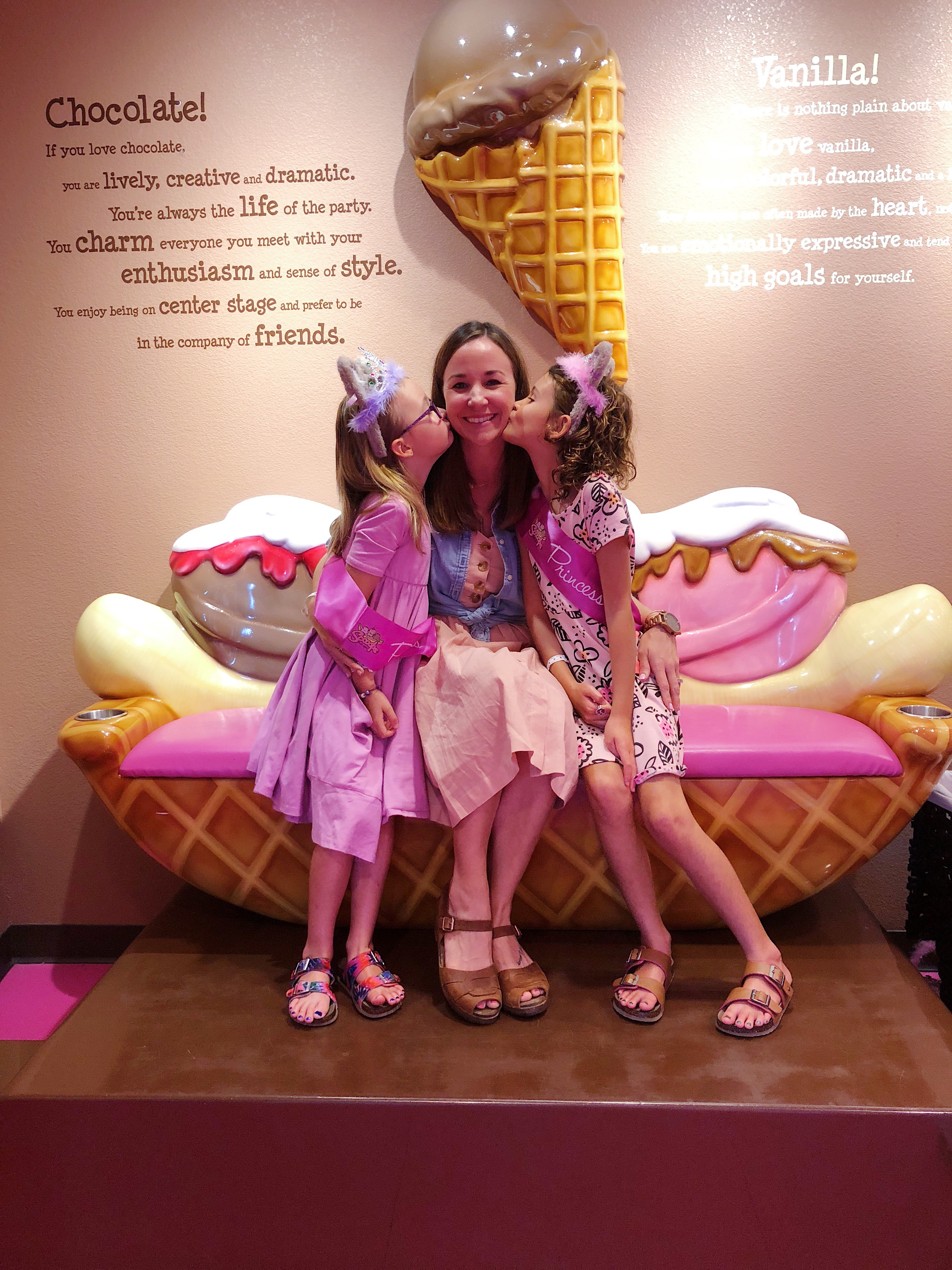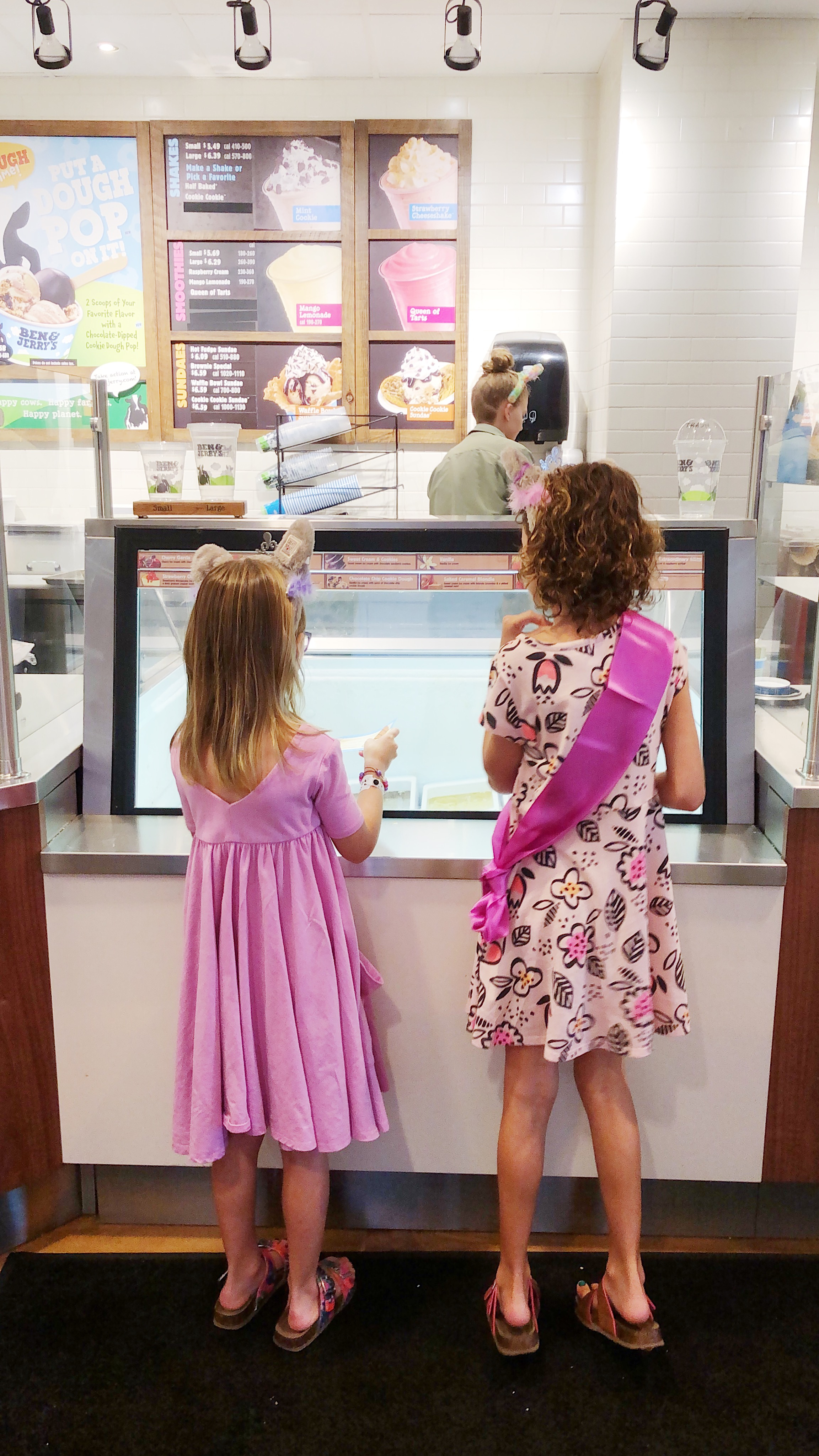 If I were to rate our experience I would give it five stars, seriously. For a family trip, it met all of our needs and then some. The only thing I would change is offering separate conditioner in the bathrooms no 2-1 stuff and a retractable clothing line to hang wet suits. We ended up using skirt hangers and hanging them on our balcony to dry. Totally worked by the way too.
The best part of our summer took place at Great Wolf Lodge and we can't wait to go back! There is buzz they are building one in Scottsdale and it will be so fun to take Holland on our next adventure!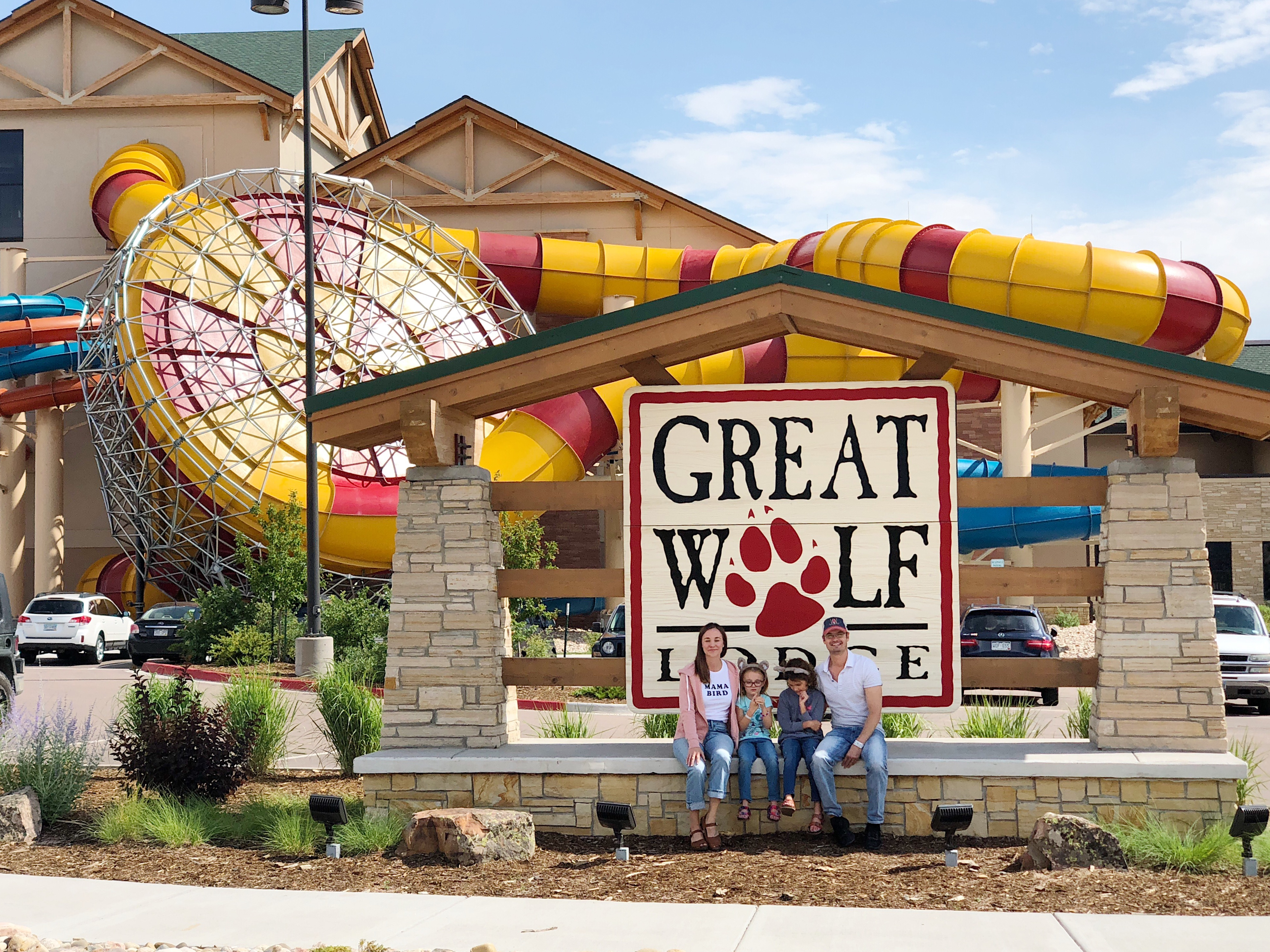 xx, Nicole