Give me all the cardi's and ankle booties this year!
I love everything about Fall, knowing the weather is about to change from hot to cool, Starbucks releasing their beloved PSL once again yum, Halloween is just around the corner one of my favorite holidays, but I think what I love most about Fall is really all the fashion!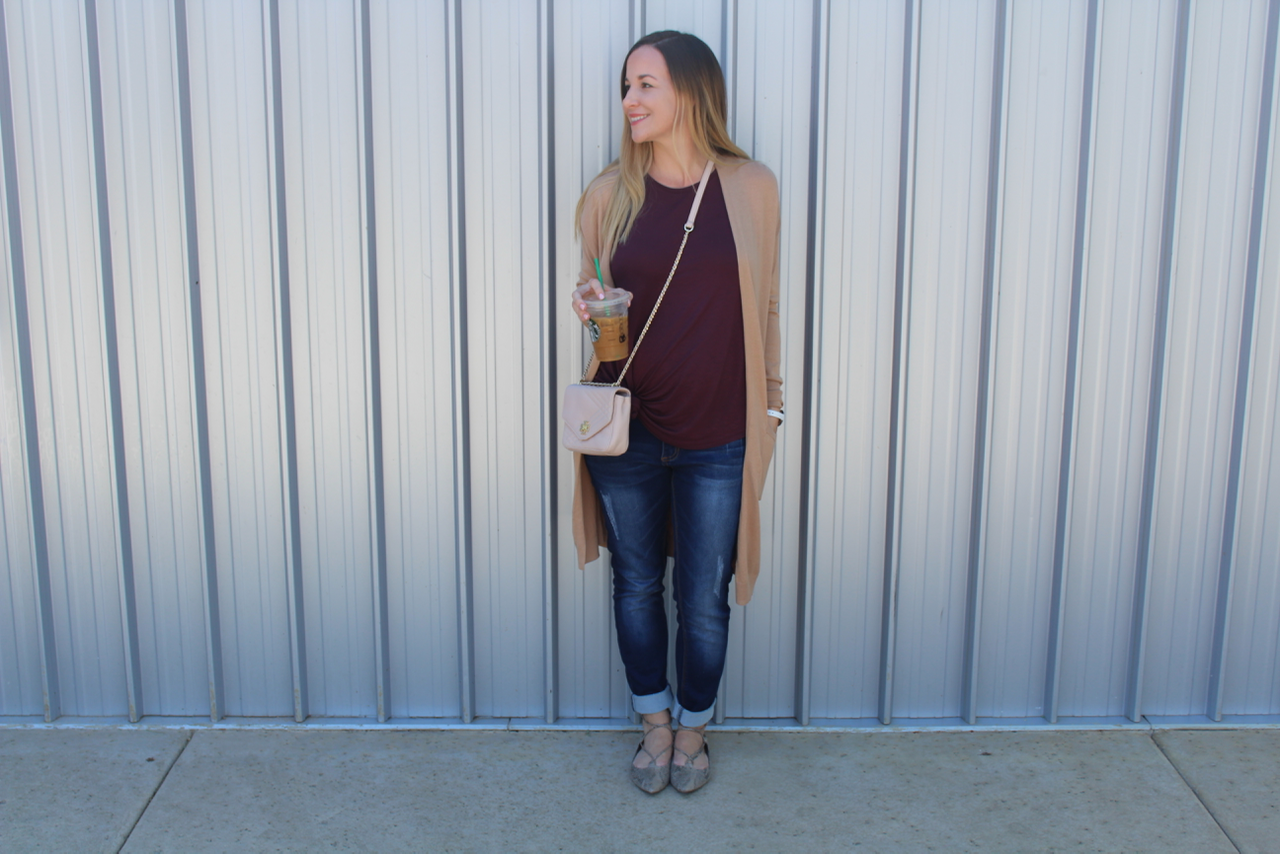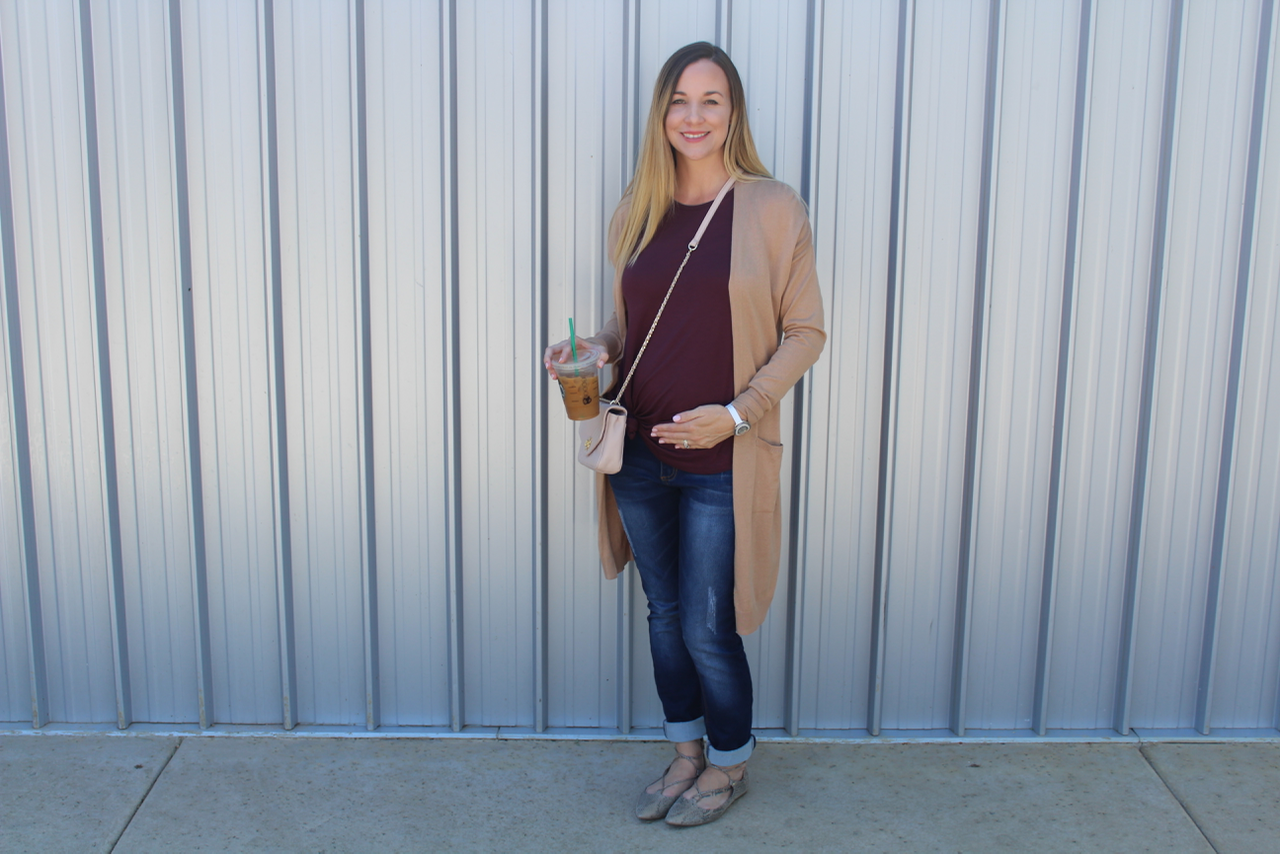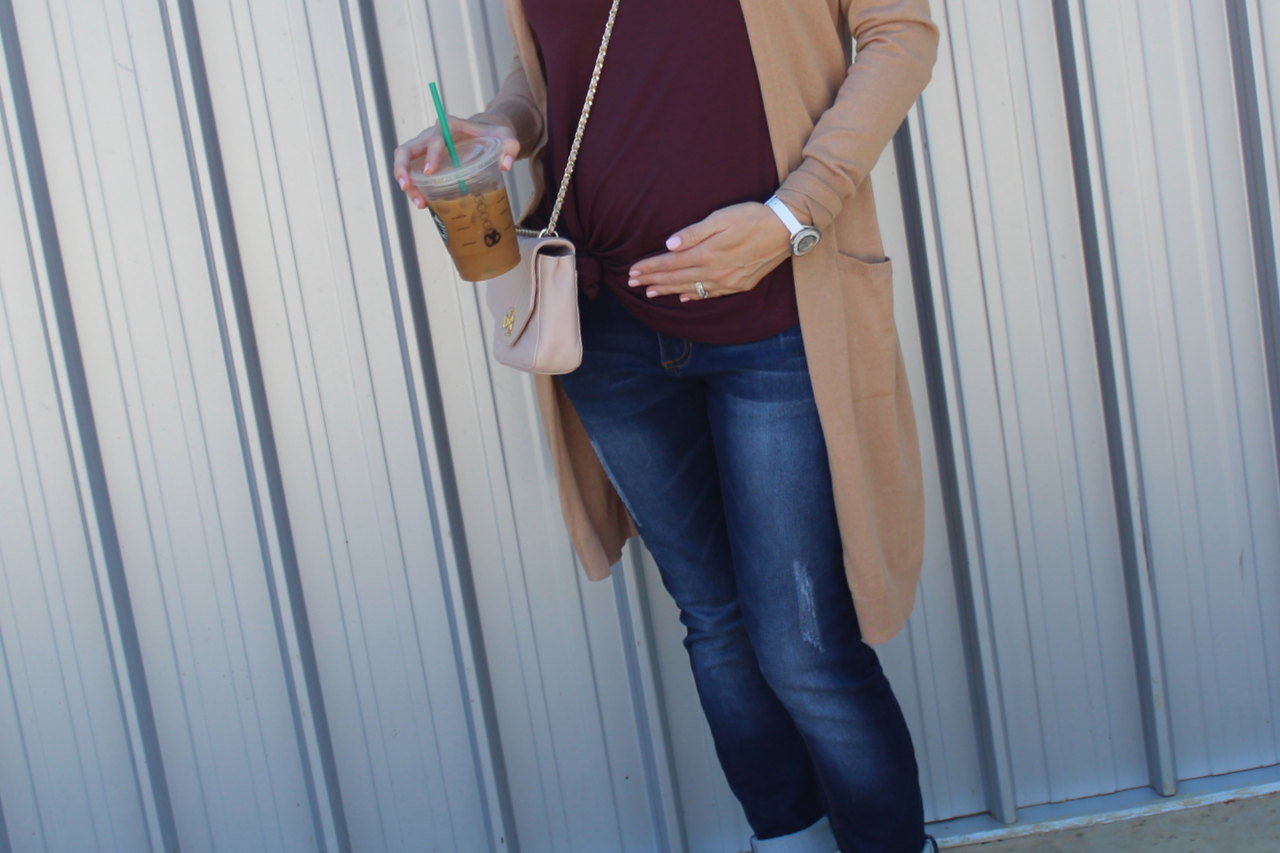 If you are following me on Instagram you might have seen a sneak peak of these shoes. Remember Nordstrom's was carrying a few of these during their sale? Well I didn't scoop this pair up there. These cuties are actually from Old Navy. I don't normally buy my shoes from Old Navy, but I just love these and they are made so well too. They are definitely one of my favorite finds of the season so far.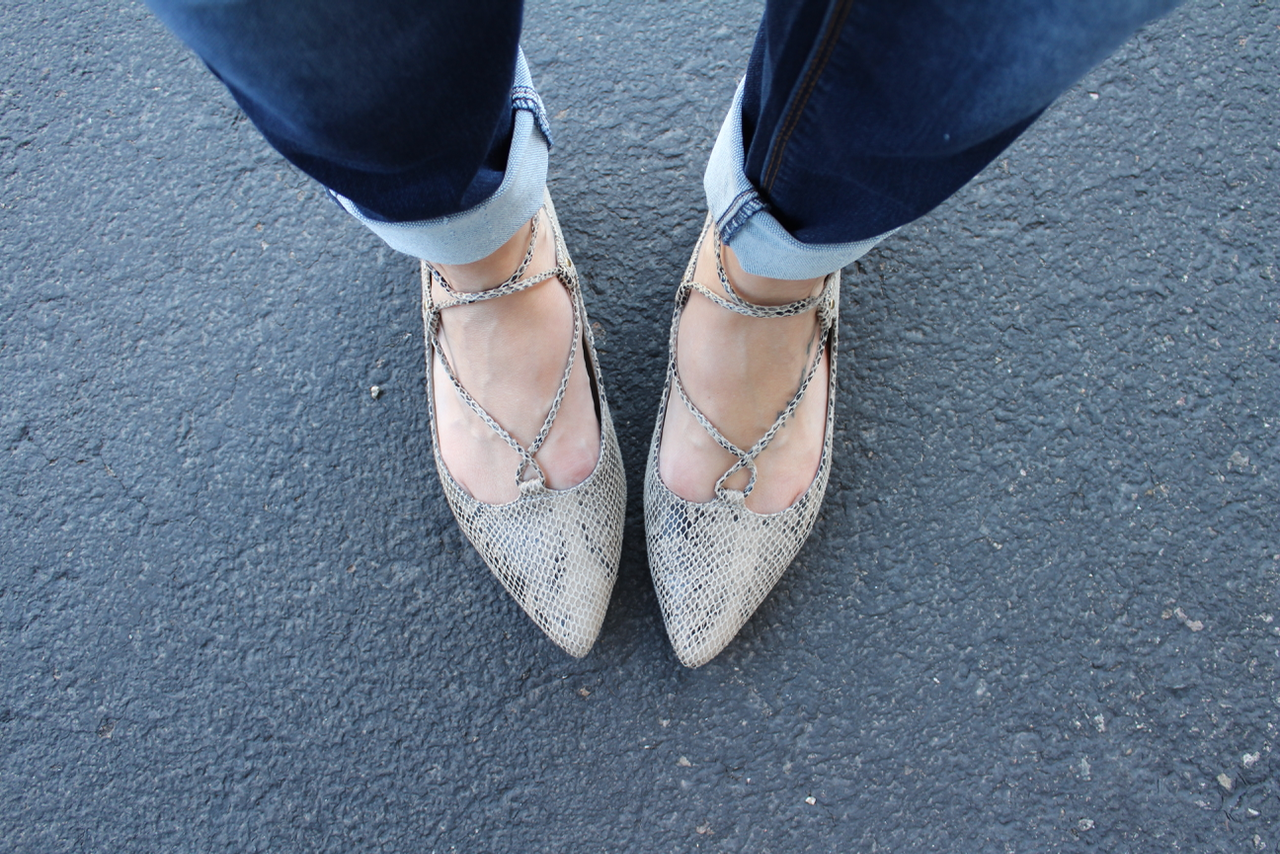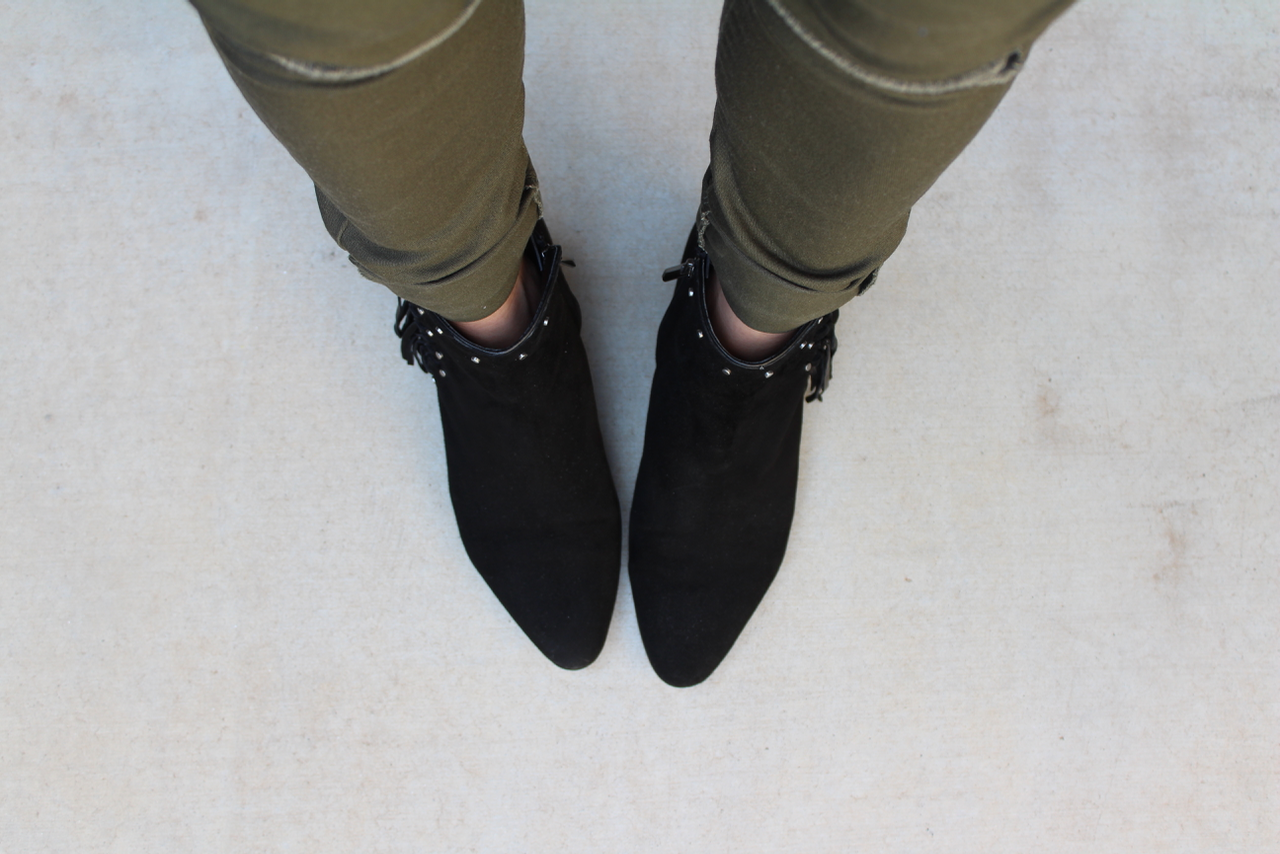 Then onto some of the Fall staples I have scooped up and I don't care if it is still almost 100 degrees in Phoenix I'm wearing this cardi and these booties! This adorable cardi is another awesome Nordstrom dupe I snatched up from Old Navy. The long cardi thing is one of my favorite looks this Fall along with another pair of booties, seriously can you ever have too many booties? These black beauties are from that epic Nordstrom's sale. There were so many amazing booties during that sale, but these were the winners for me.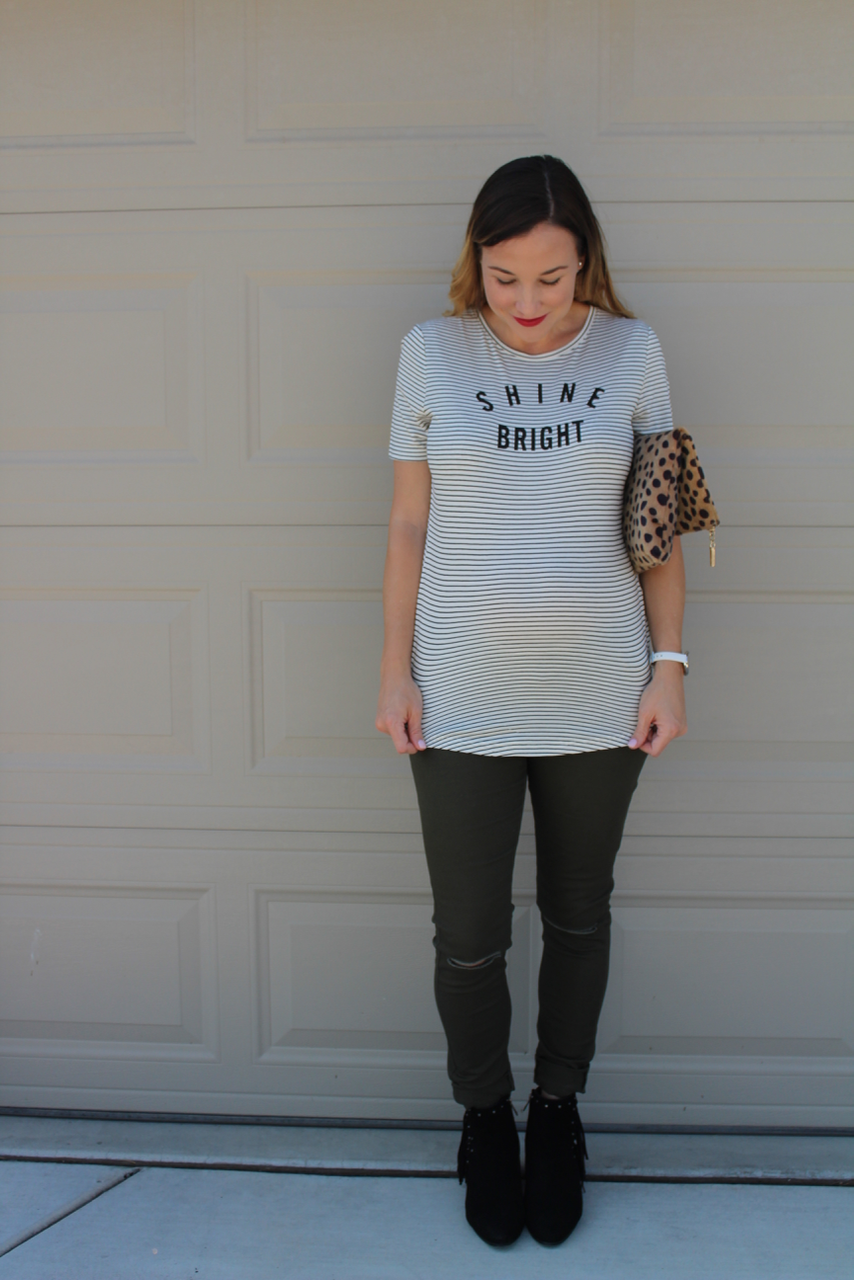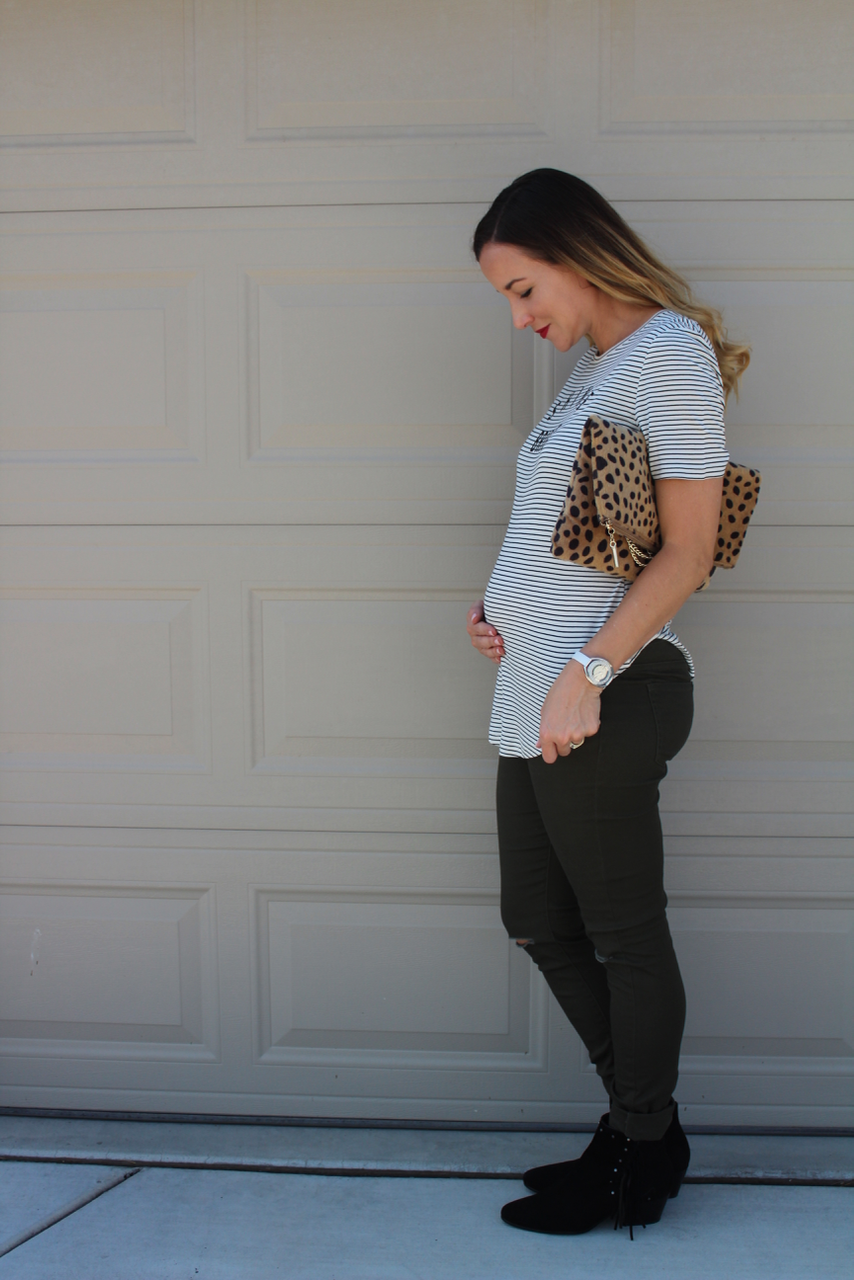 Top//Old Navy Skinnies//Simply Reese
So I am at the halfway mark now in my pregnancy and I am still rocking the non-maternity pants woot, woot! I found a few stretchy waist skinnies and I love them. I don't know about you, but I never really liked the maternity pants with my other pregnancies. When you find a good thing you must stick with it!
I am all about showing off my bump and I love that I can basically wear what I want and I don't have to sacrifice style. My favorite looks will be similar to these this Fall. I have linked my outfits and you can also find more of my Fall favorites under few of my favorite things on my Homepage.