This post is sponsored by Swoop but as always all opinions are honest and 100% my own!
Do you love the holidays but feel overwhelmed with all the new toys? Well, I do for sure.
Two years ago I discovered Swoop. These awesome bags are perfect for storing the girl's Legos, becoming a perfect play mat while playing and cinch up for easy storing. Cleaning up toys is a breeze with Swoop!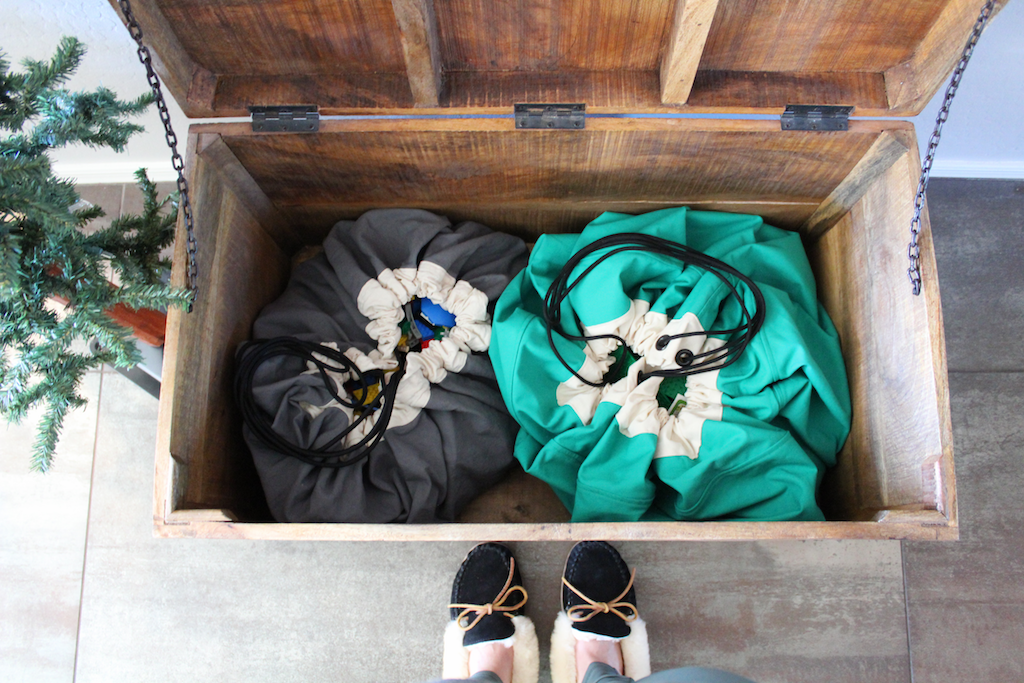 Since Legos are a beloved toy in our home we are the proud owners of two Swoop bags! Recently, the girls inherited their daddy's Legos from when he was a kid. So, we keep his retro Legos in one bag and their Lego Friends sets in another.
This type of storage and organization is a mom dream come true! No more little Lego landmines to step on because they are neatly put away in a Swoop! If you have stepped on a Lego in the middle of the night or wee hours of the morning, you know what I mean, lol!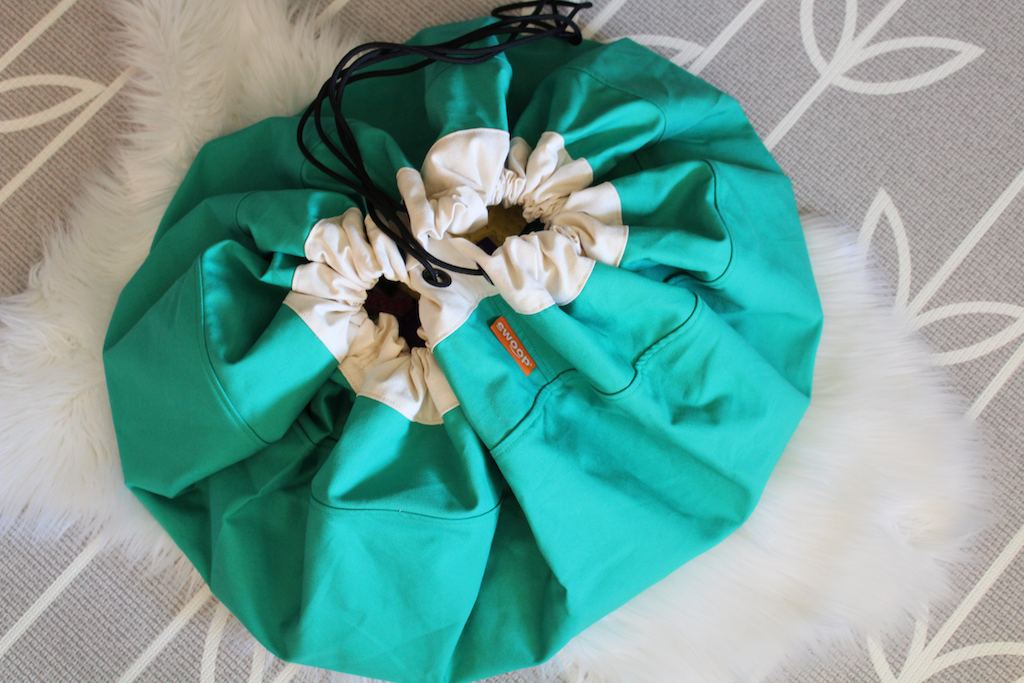 One of the things I love the most about my girls is watching how they play together. Now, they definitely don't always get along, let's be real, but when they do it melts my heart. And, of course, baby sister wants to play too. She has her own set of Duplos and rest-assured we keep a tight watch on her around all the little pieces.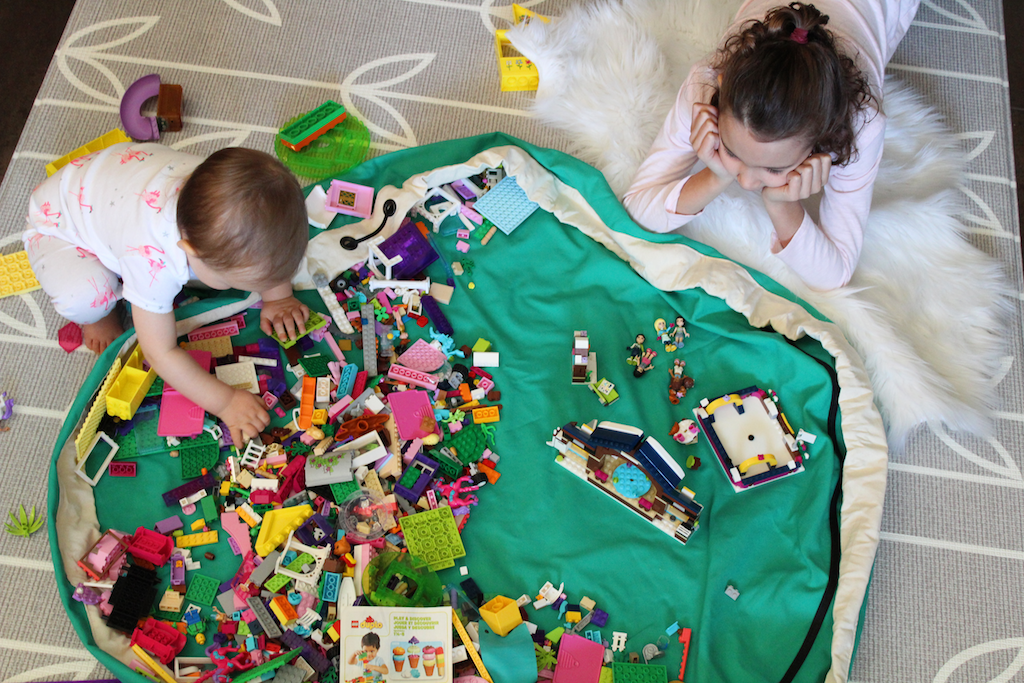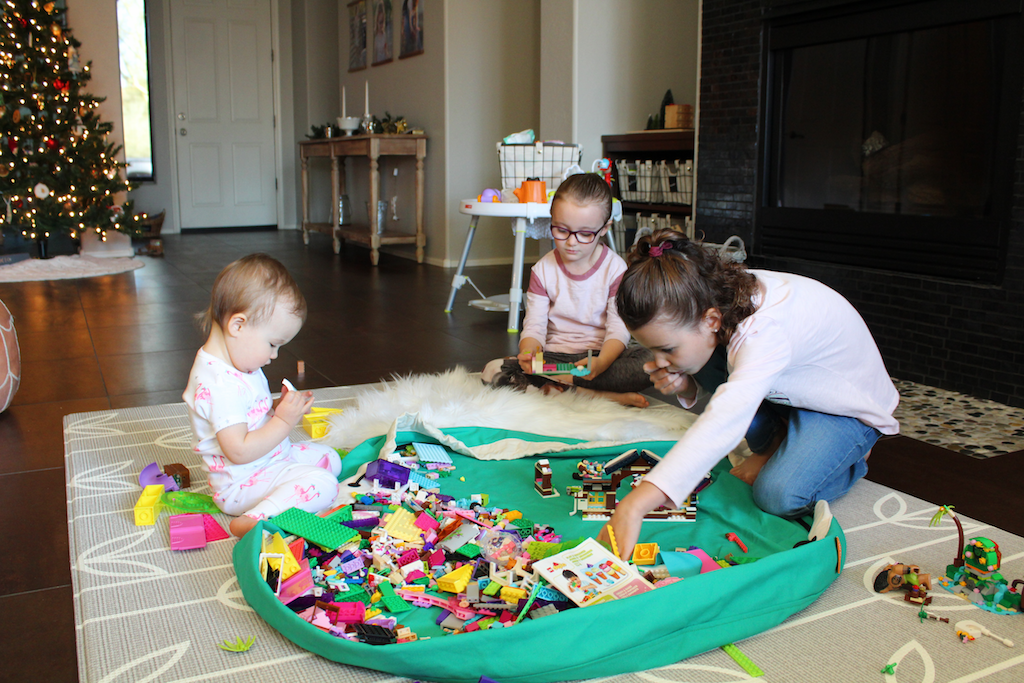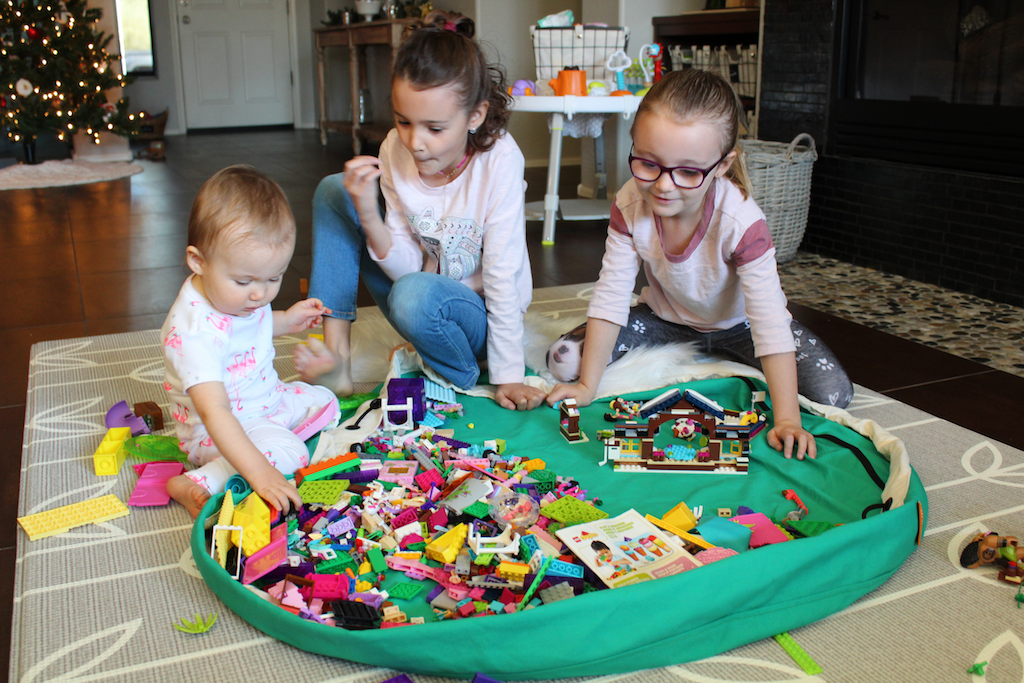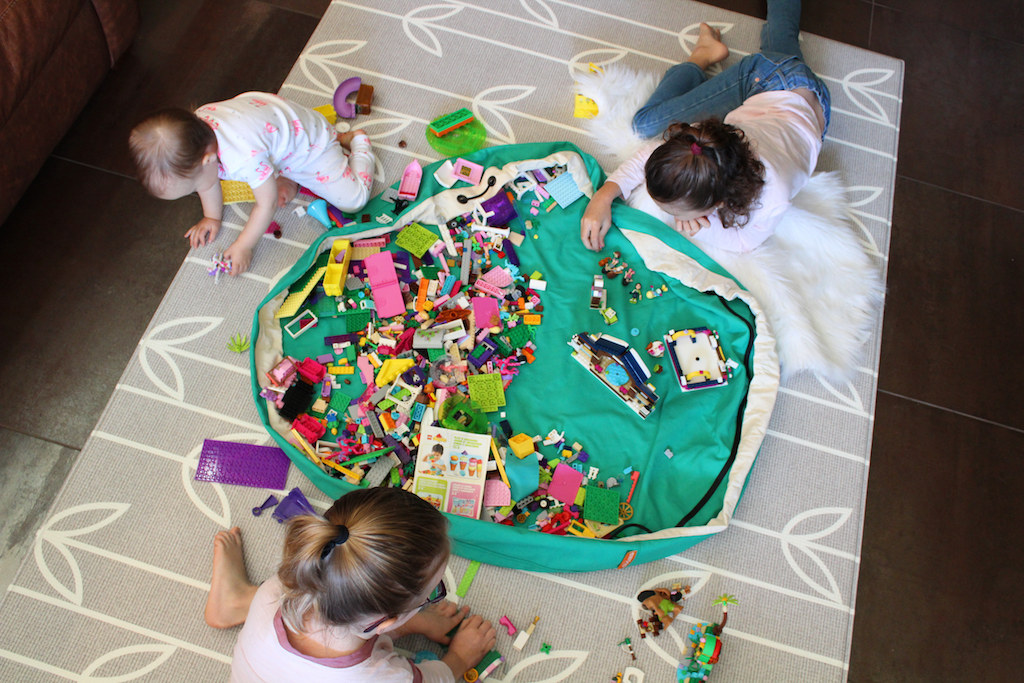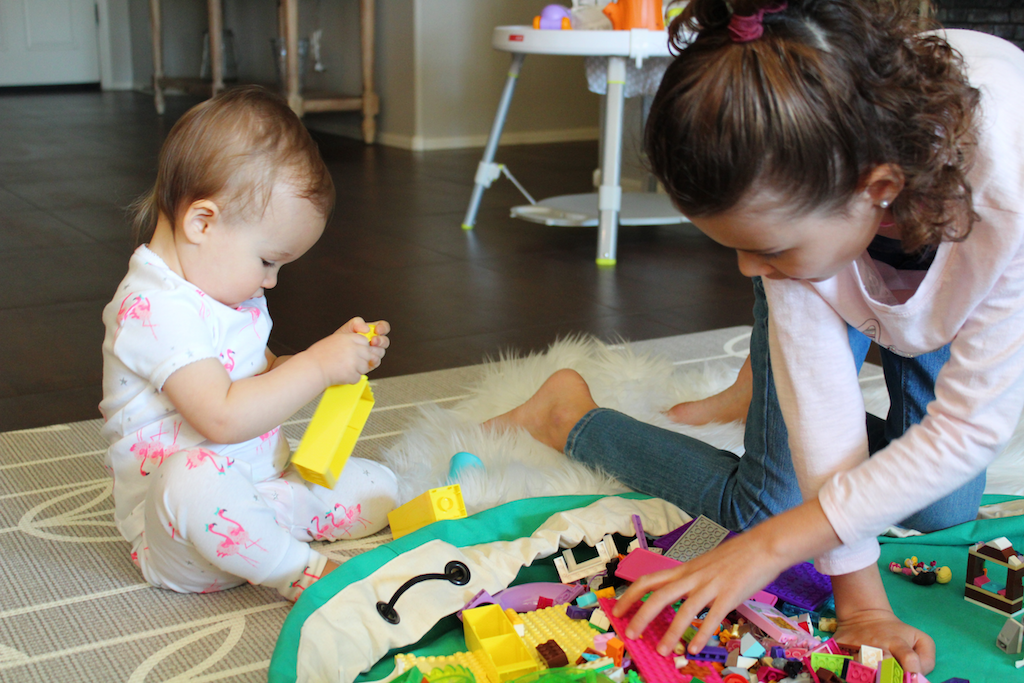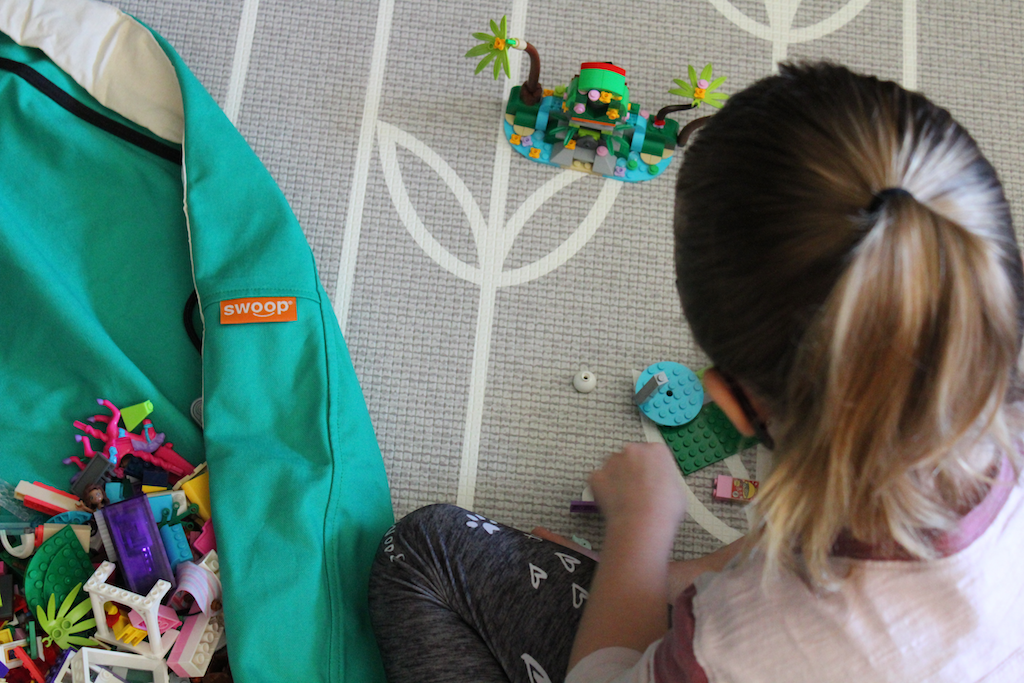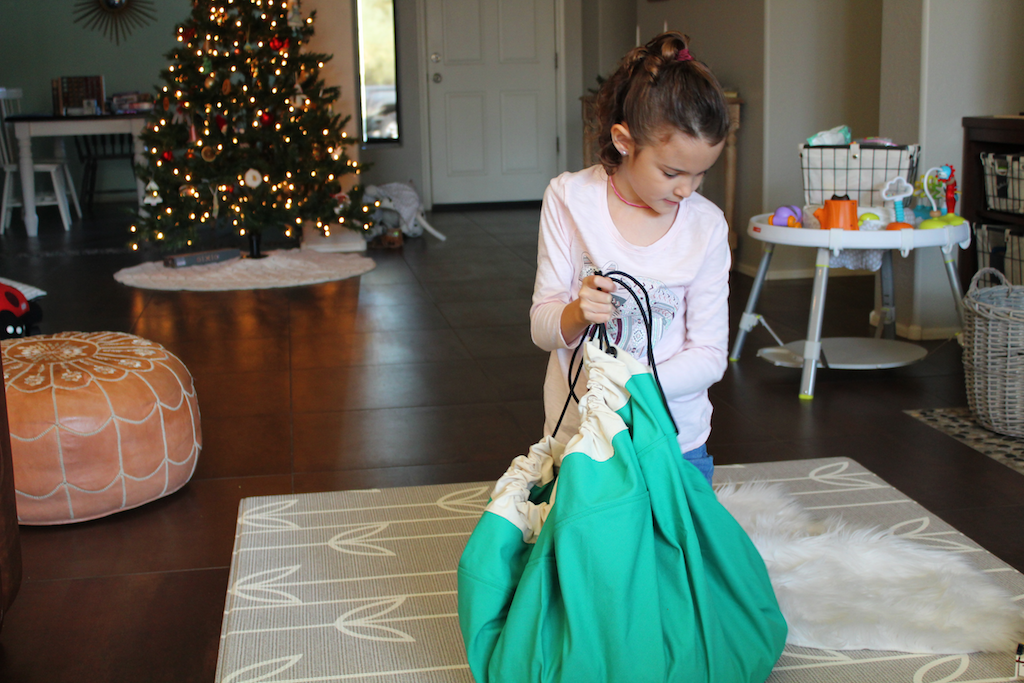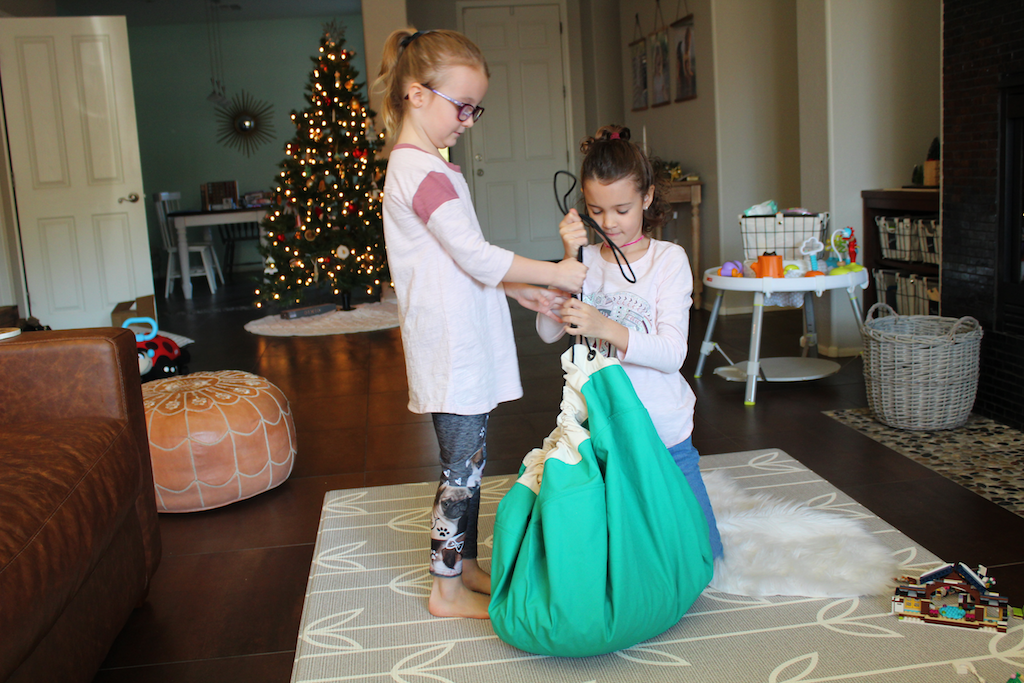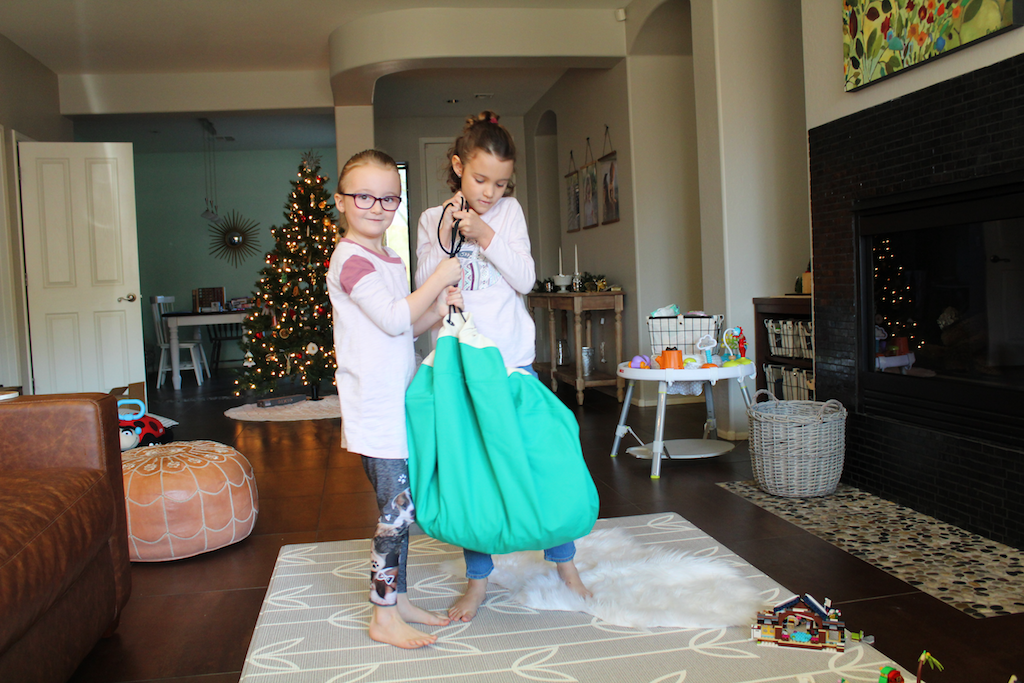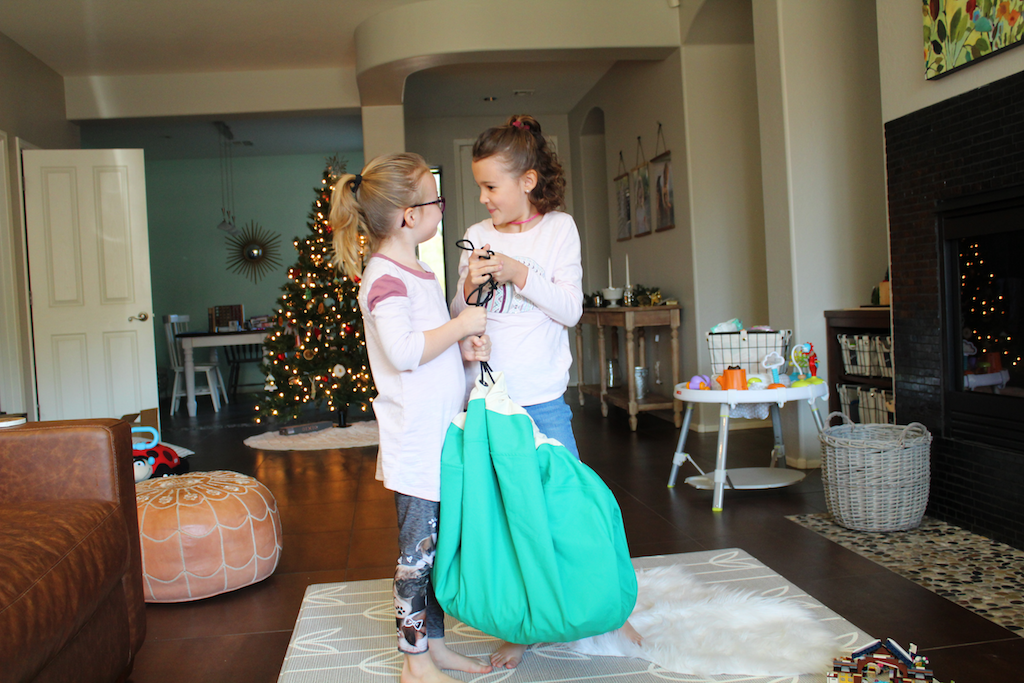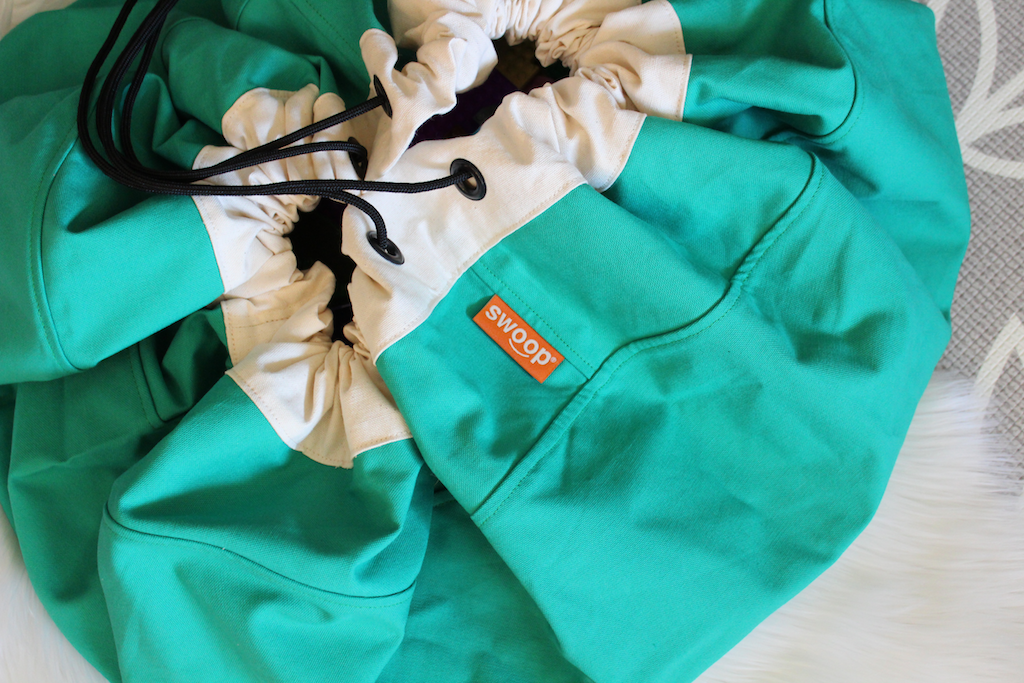 When the girls are done playing they can easily put their Swoop bags away in a place their baby sister can't get too. They go right into a large chest we keep in the family room to make sure everything is safely put away.
I love a good company and even better, one that has a beautiful story. Over thirty years ago the owner's grandmother designed the first storage bag for her brother's Lego collection. Fast forward to 2011, the first Swoop bag was launched! Also, for every Swoop bag sold a percentage is donated to Operation Smile.
Another thing I should mention is we own two of the large Swoop bags (Seattle Gray and Emerald City) and each one can hold up to 17 lbs. of Legos! The bags also come in mini size and will hold up to 5 lbs. of Legos.
Check out all the other countless things you can store in these bags too.
Makeup
Toiletries
Craft supplies
Trains
Markers
Blocks
Small toys
If you are feeling overwhelmed after the holidays just remember to Swoop it up!
xx, Nicole