This post is sponsored by Oh Joy and Lorena Canals but as always all opinions are 100% my own.
Clara just began third grade and she is so happy with the few new changes I made to her room.
Lorena Canals reached out to me again at just the right time too. We have their beloved Berber beige rug in our living room and we just love it! Recently, they came out with a new line by Oh Joy and Clara fell in love with the Happy Daisies print in gray.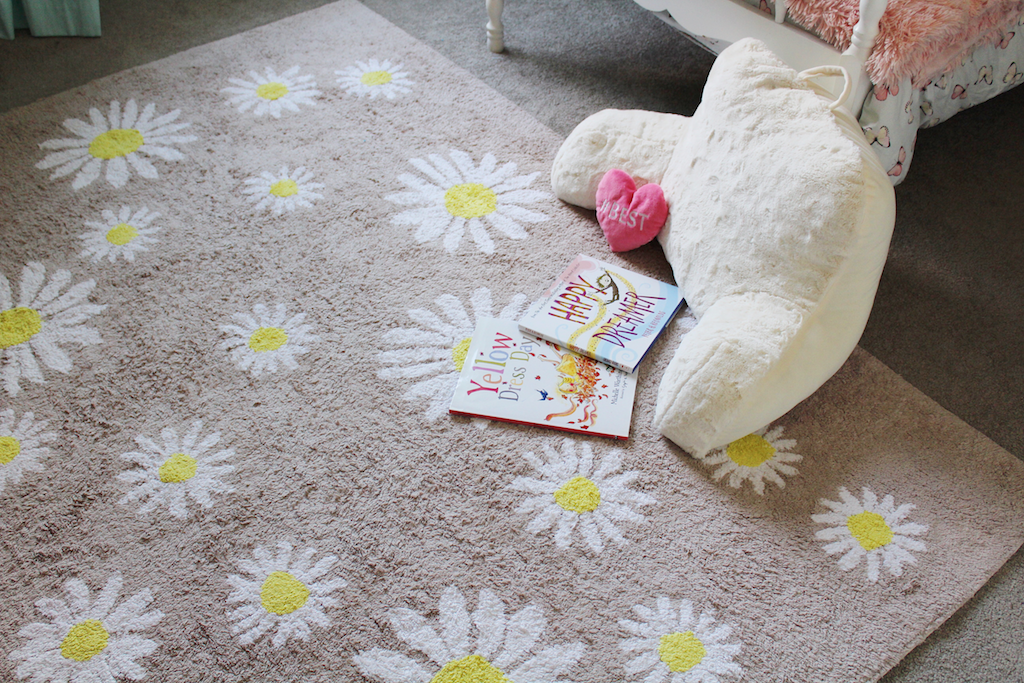 Clara is our eldest Flower and we thought this was a perfect fit for her and her space. Lying almost in the center of her room, she happily plays with her toys and her sisters.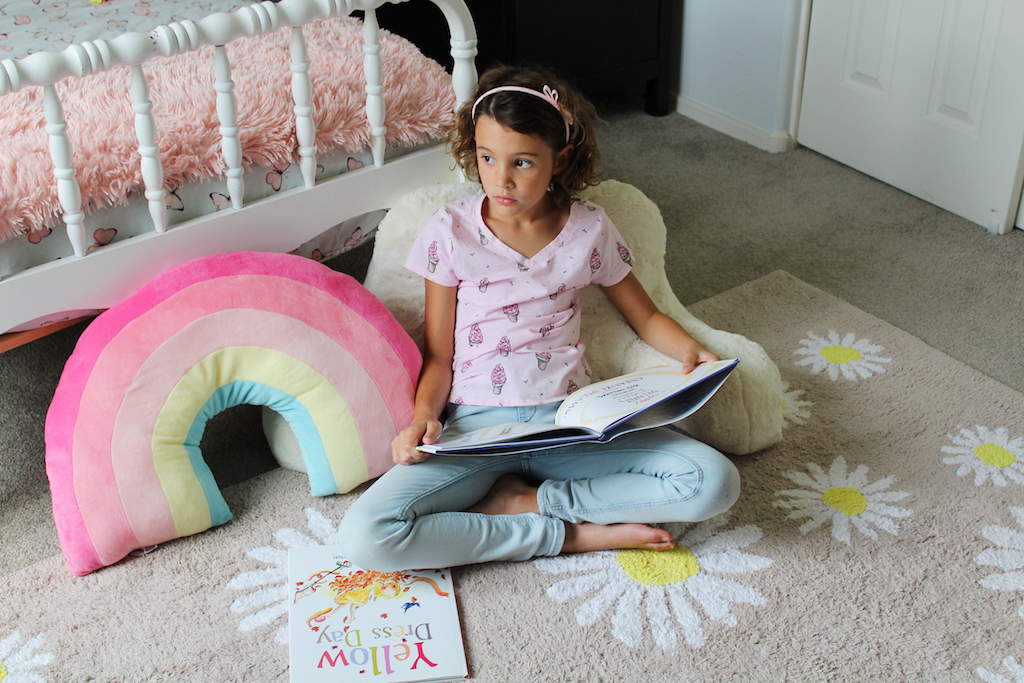 Besides playing she has discovered handstands and cartwheels and this beautiful rug offers her a safe place to practice and land! Another awesome thing about Lorena Canals rugs is they are machine washable. I literally never have to worry about dirt, allergens, or other mishaps because I can always give it a quick wash!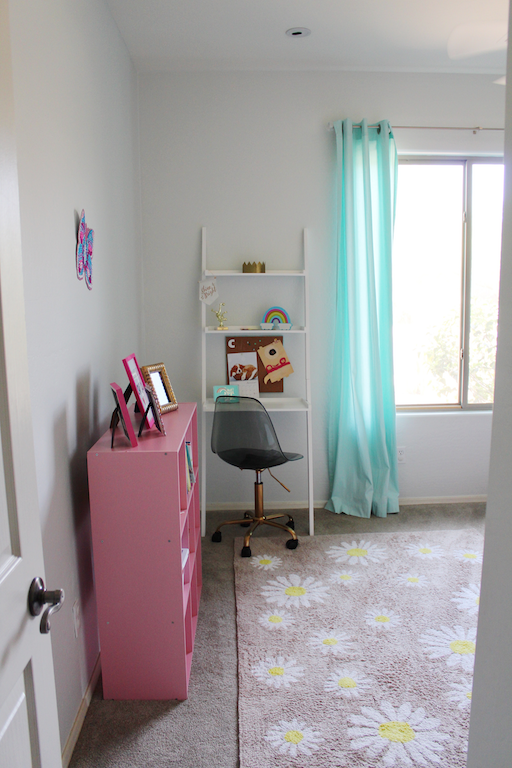 Another favorite addition we made to Clara's room is a desk. She really wanted her own space to create and do homework and we felt this was a perfect time. I bought myself this same desk and love it because it doesn't take up a lot of space and its super affordable too! Literally costs under $50!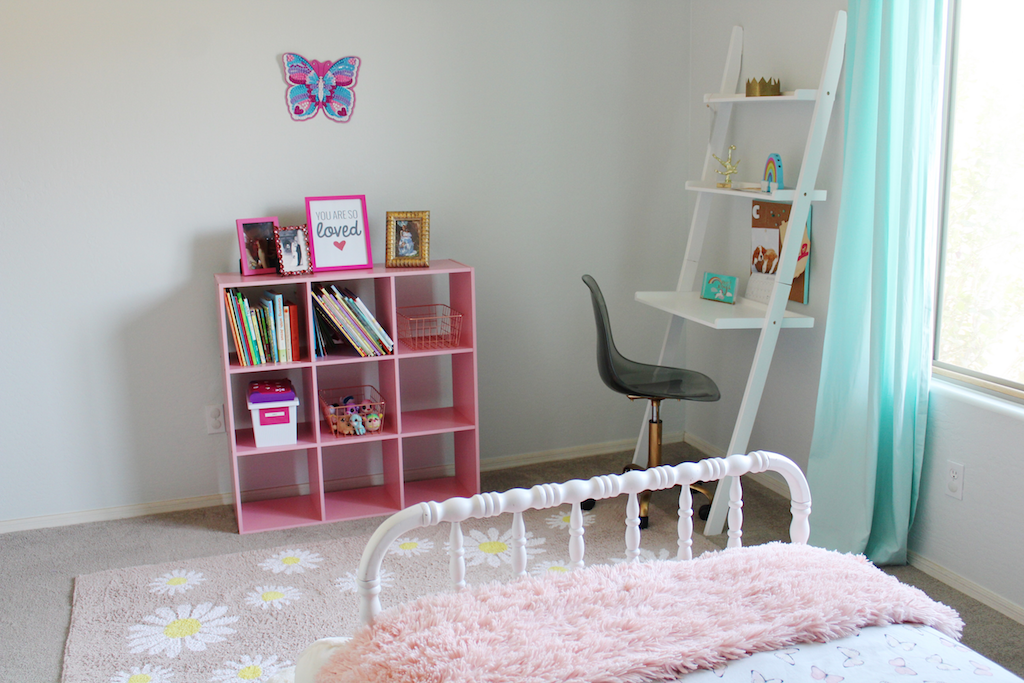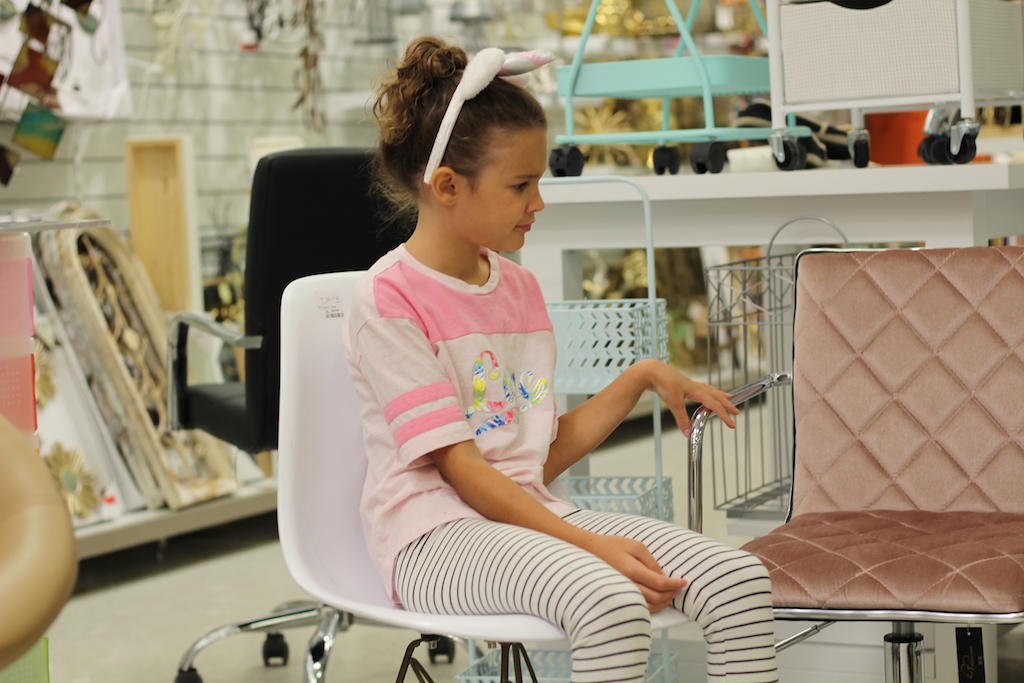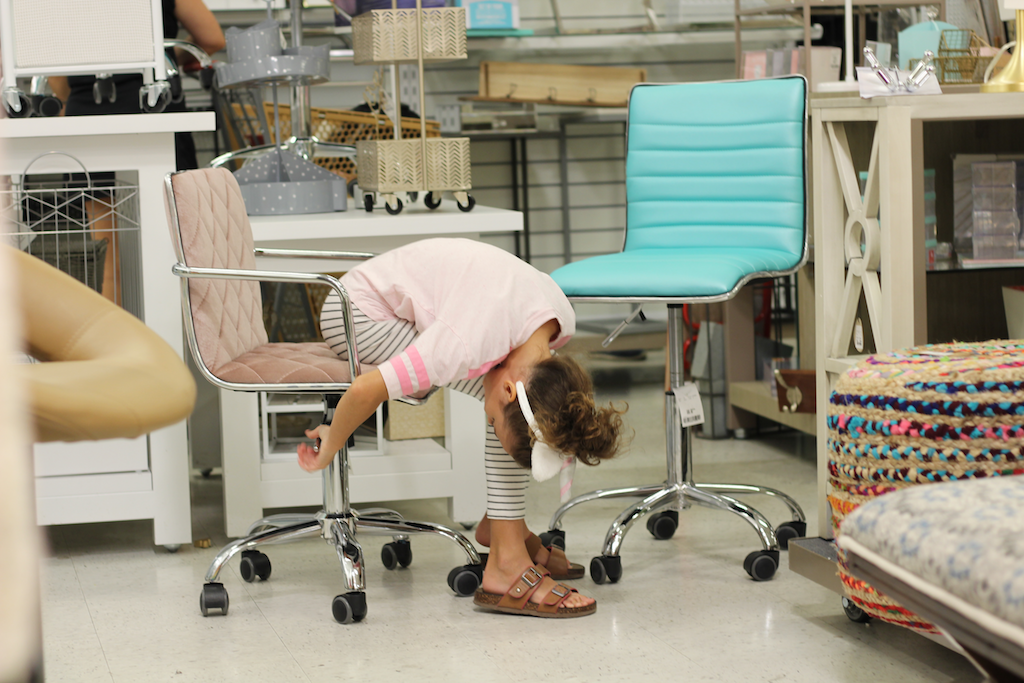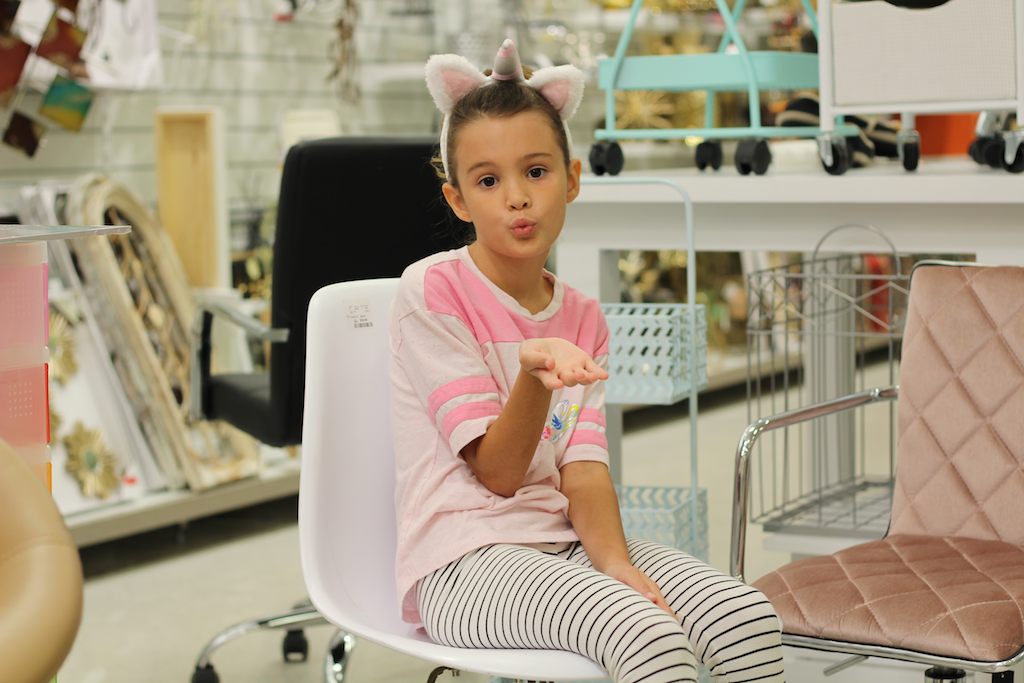 Shopping for her desk chair was such a blast. I really thought we were going to find one at TJMaxx because there were some good contenders. But, alas, we found the perfect one at Walmart! I am such a fan of their ship to store option too! Her chair was under $50 on Rollback, winner, winner, chicken, dinner!
A few other changes were made and maybe we will make a few more in the future but really loving how this remix turned out! What do you think?
xx, Nicole