I'm starting to think minimal is becoming a theme in my life…haha!
Well, when it comes to certain things like jewelry it needs to be! Especially if you have two little hands that like to reach and pull most things. I'm describing my nine-month-old peanut, Holland. Babies are curious and they like to reach for EVERYTHING like your jewelry!
Happiness Boutique reached out to me and instantly I fell in love! They have so many different pieces of jewelry and something for every woman too. Since I am back in the season of carrying a baby on my hip, I decided to pick two different minimal styles for the everyday mom like myself.
This first style is a heart-shaped pair of studs. They are as beautiful and minimal as it gets in my opinion and I love them! Something I should also note is I have sensitive ears and so much of the time I can't wear certain pieces because my ears will react and usually end up in infection (sad face). So, naturally, I was a little worried I may have a problem with these too. Good news though my ears didn't react and I really love them!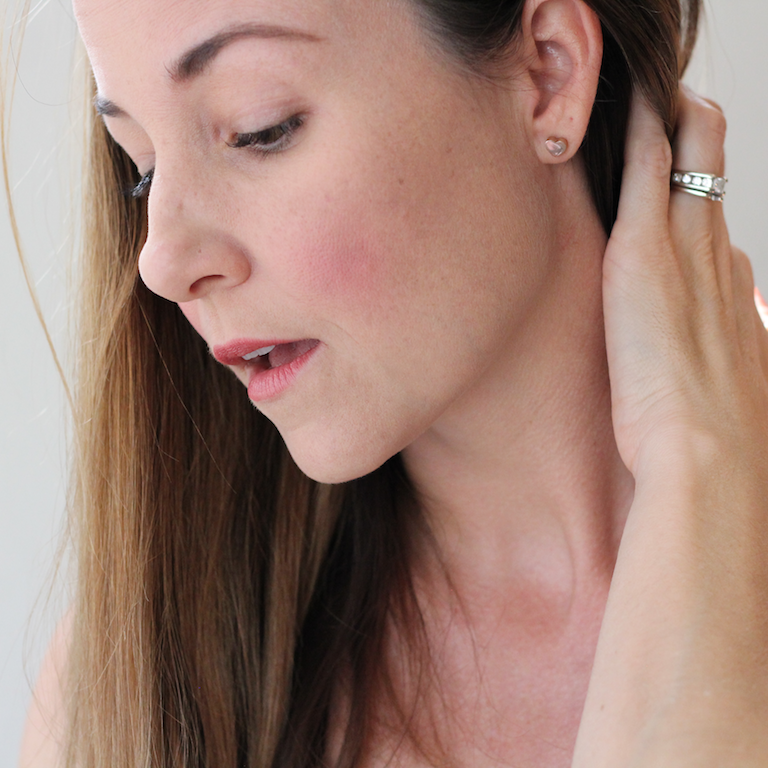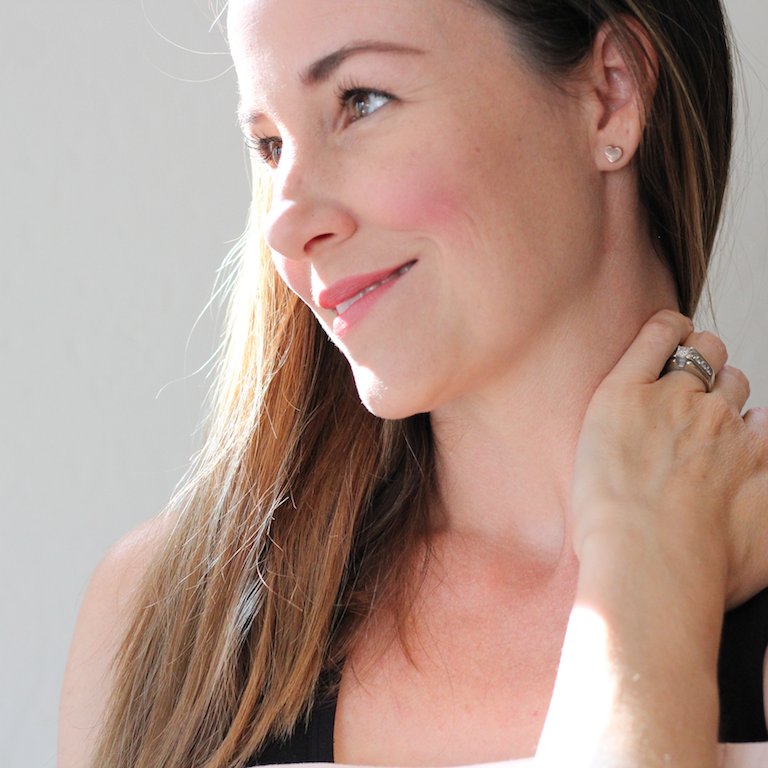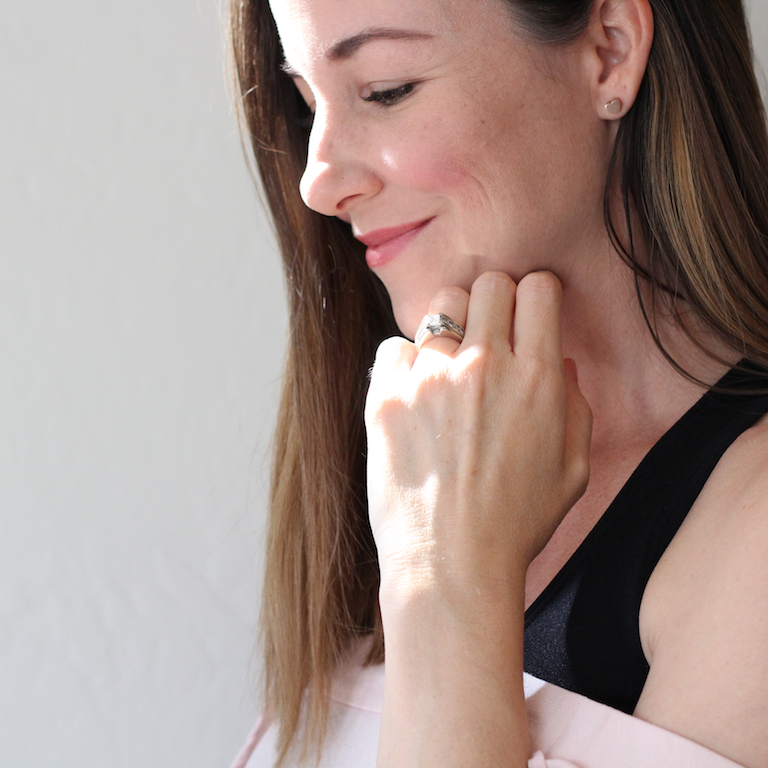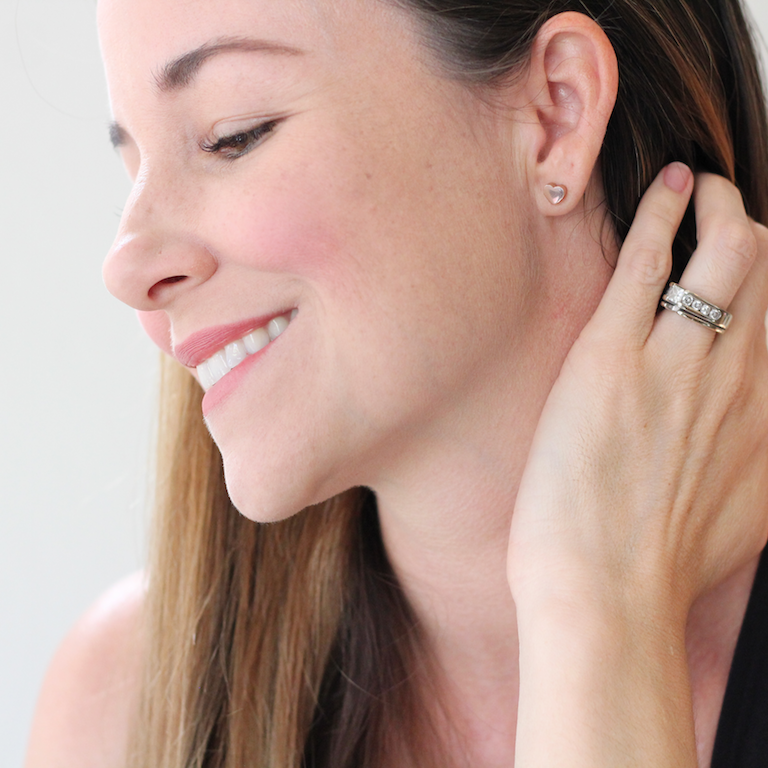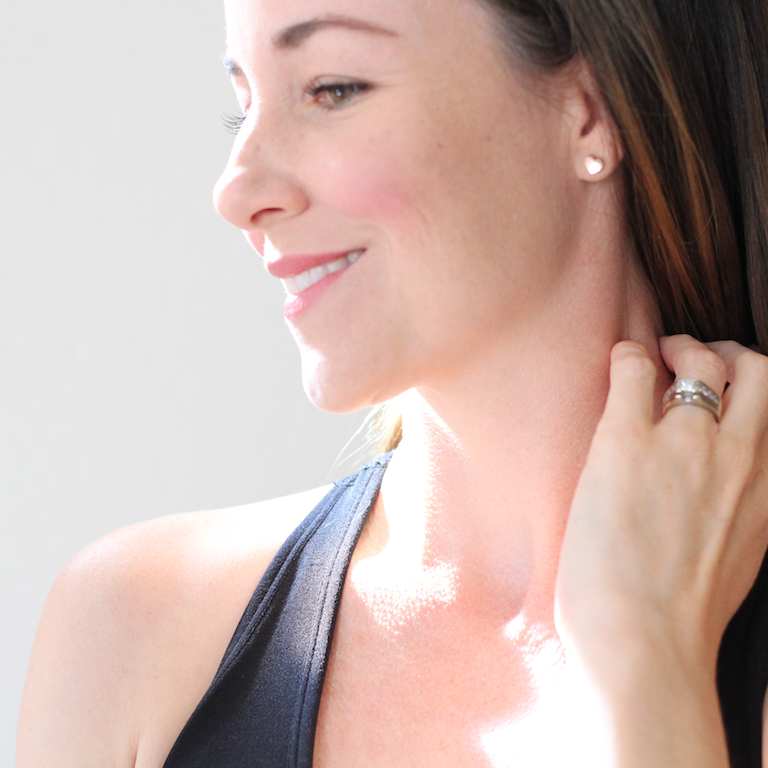 Rose gold heart studs C/O: Happiness Boutique
The next pair is a beautiful ear jacket and yes, still very minimal. They do hang down a tad more than the pair of studs but still very close to the ear and still feel very secure. The triangle shape is sleek and minimal, perfect for an everyday look and also great for dressing up a bit for work or a date.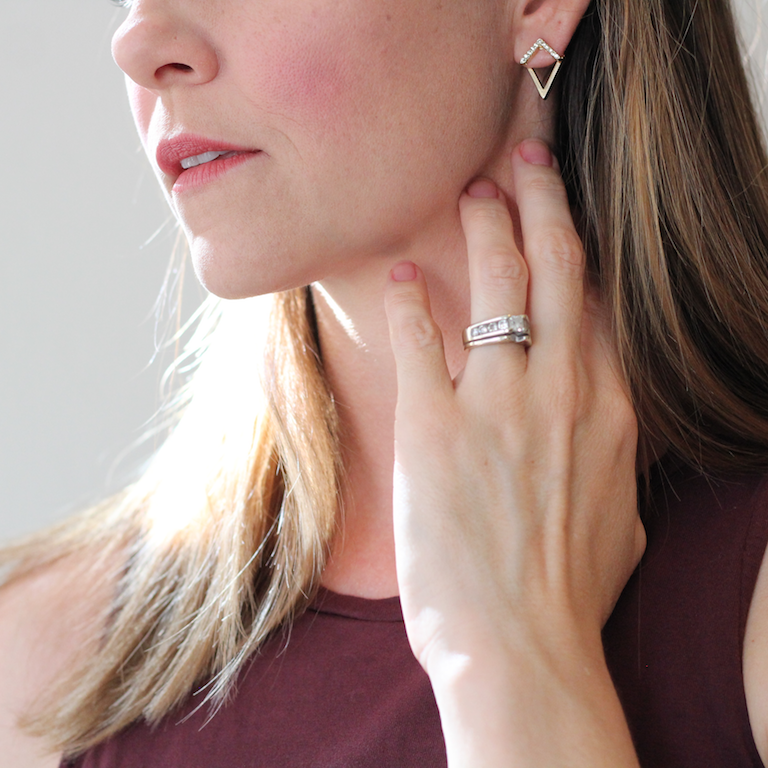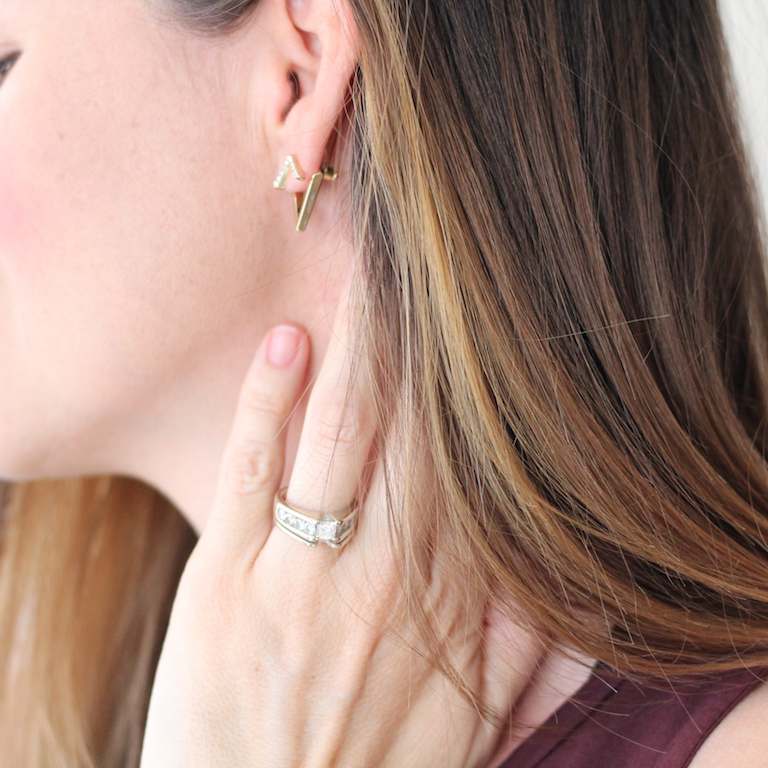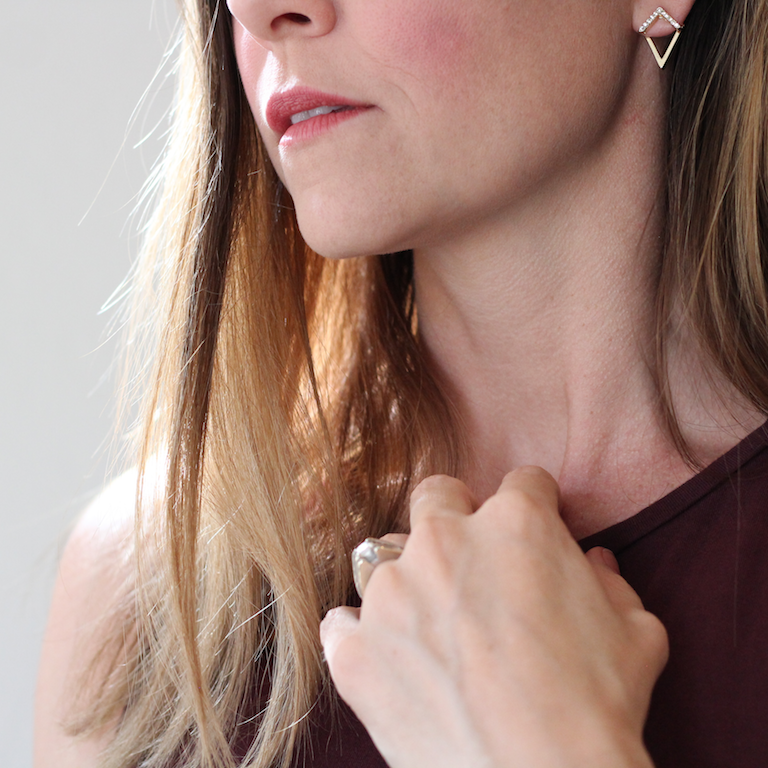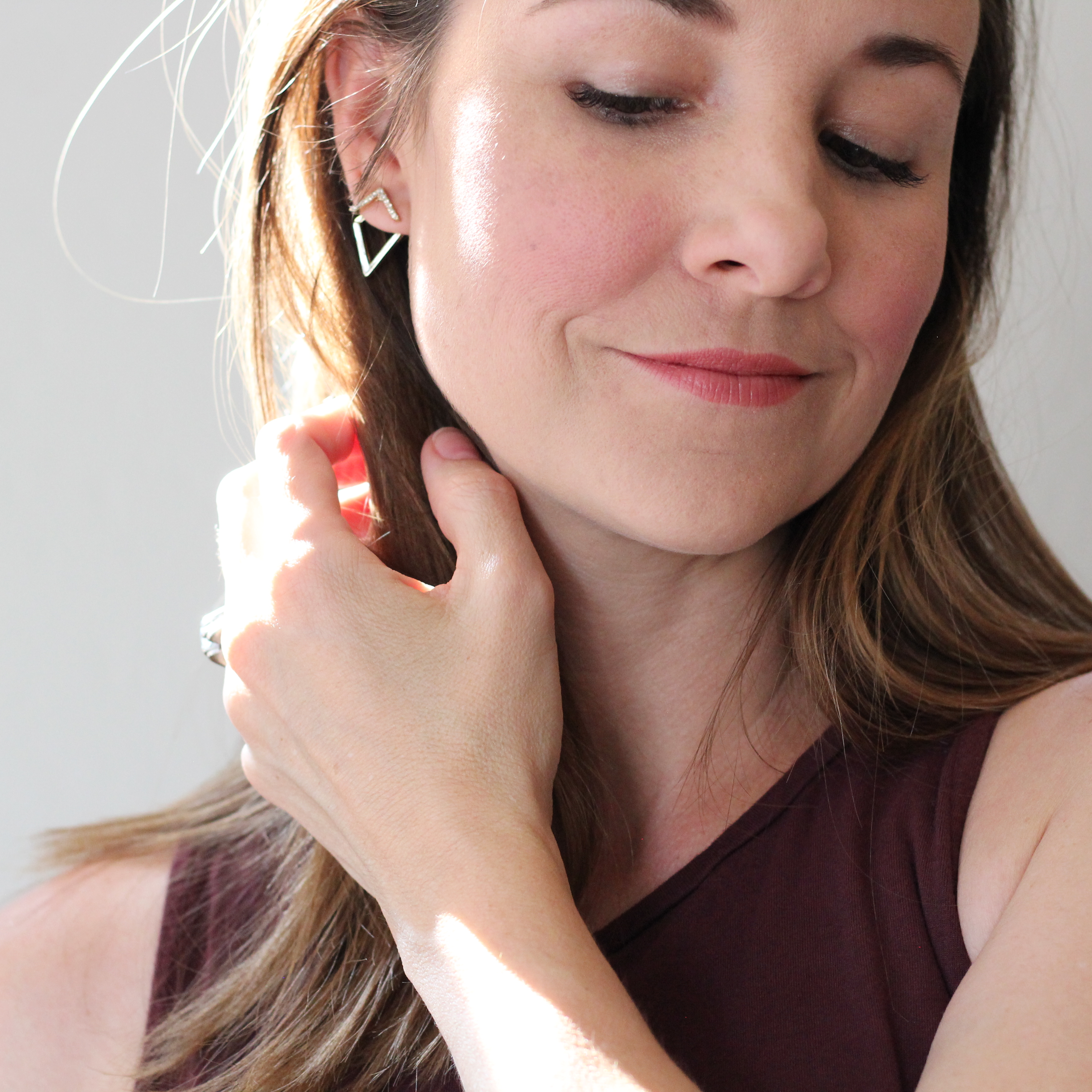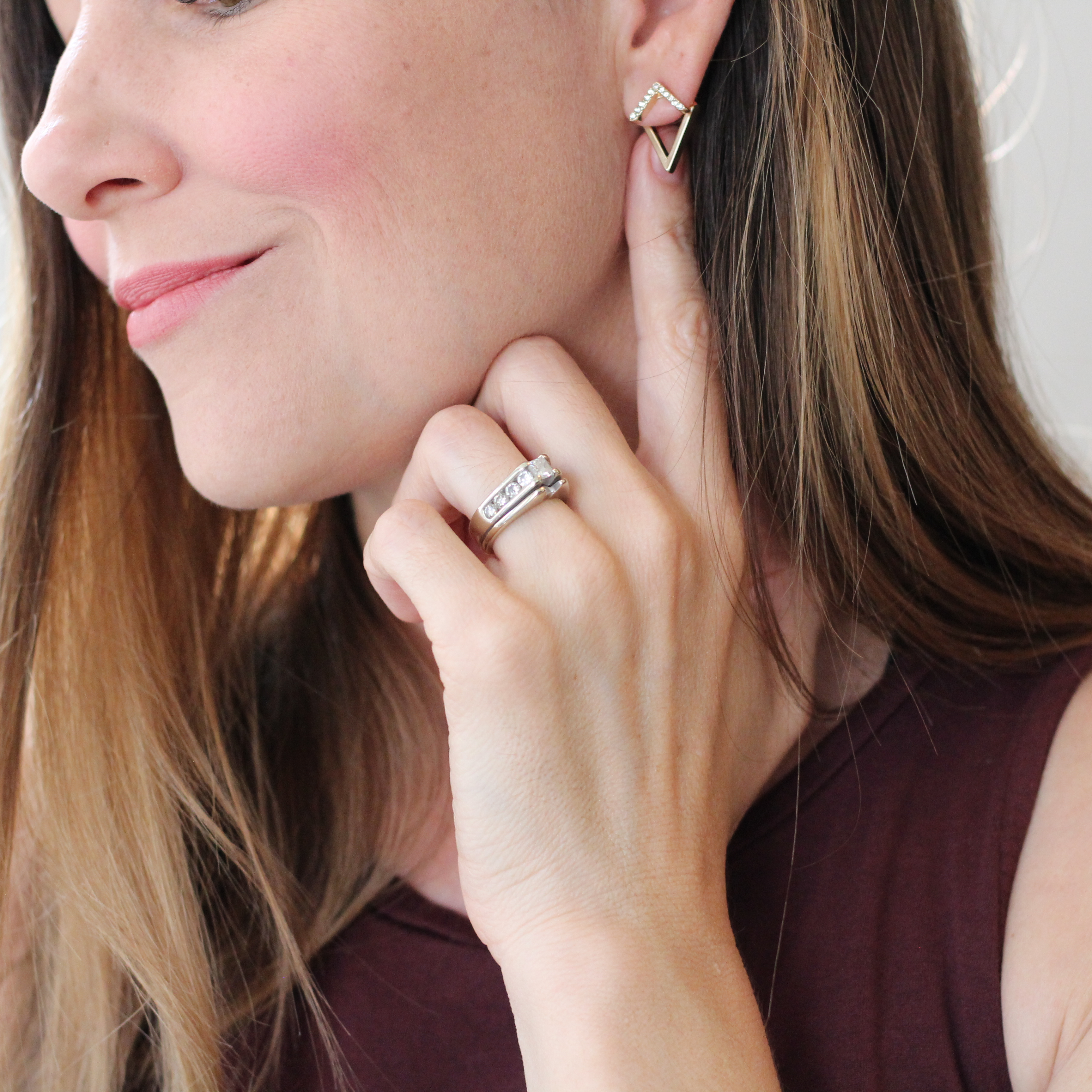 Geometric ear jackets C/O: Happiness Boutique
What do you think? Do you love beautiful, minimal, jewelry too?
You can shop these two looks above and if you use code: lilflowermama you will save 10% off at checkout until November 13th.
Happy weekend!!
xx, Nicole