Did you know, "the word Advent means, "coming" and refers to the coming of Jesus"?
-The Advent Jesse Tree
The Advent season is upon us and we are having so much fun reading the Advent Jesse Tree. Each night since December 1st we have read a page as a family. We were gifted this book by my hubby's aunt a few years ago and we were so excited to finally share with our girls this year. Clara and Luci are both at a good age to sit through a short Bible story along with scriptures and a prayer and it has created such sweet family time.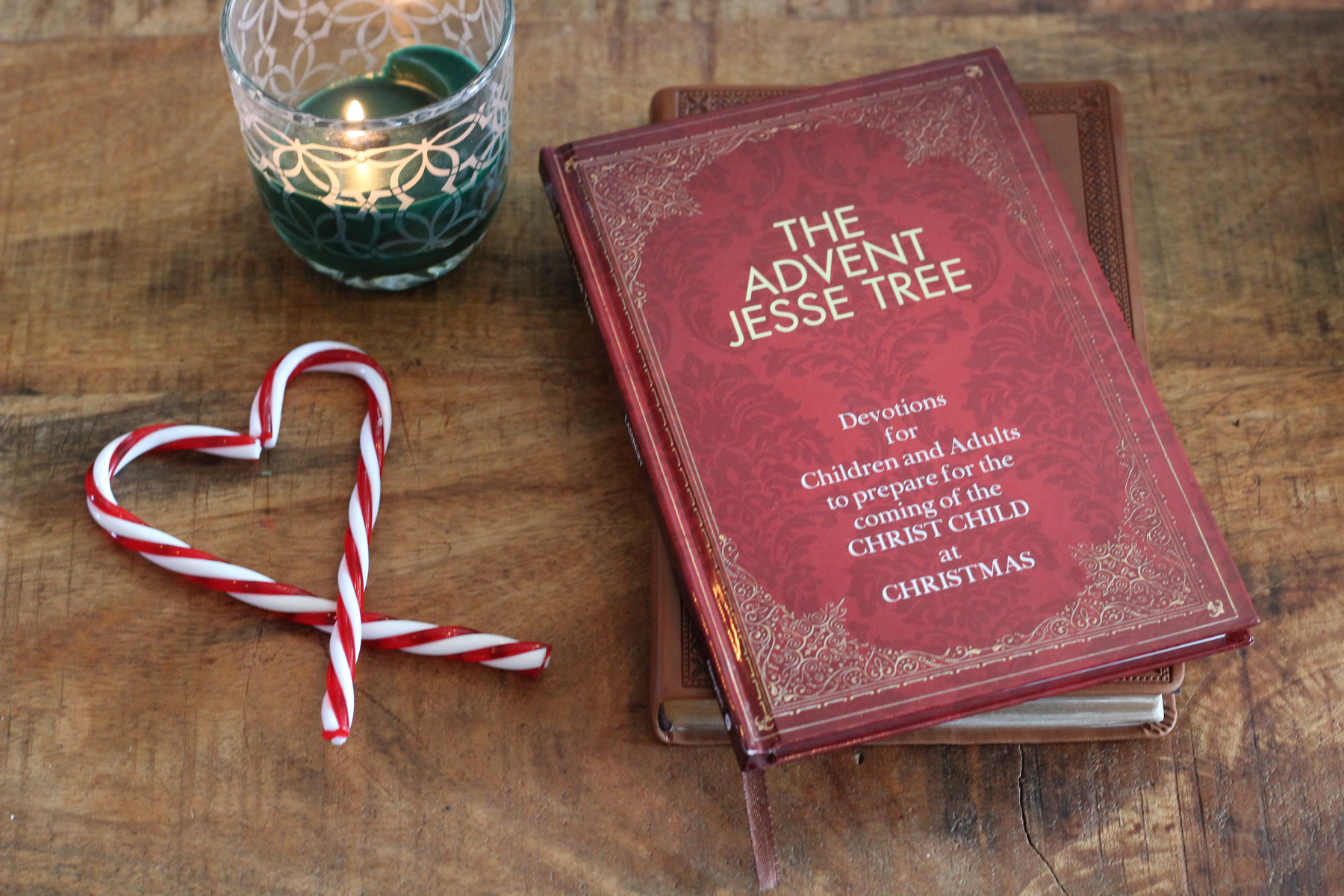 So you might be wondering what is the Advent Jesse Tree?
Well, The Advent Jesse Tree seeks to tell the story of God's redemptive plan for the world through 25 symbols from the Old and New Testament. Each symbol expresses and represents the heritage of Jesus Christ from the beginning of creation.
–The Advent Jesse Tree
The symbols are really cool and the book breaks it down for you to build a beautiful visual to go along with the daily reading. However, this year we are truly trying to make Christmas simple and sweet and have opted to only read through the devotions. If you want to create a tree to go with, hence the word "tree" in The Advent Jesse Tree I would suggest planning in advance.
The 25 symbols or ornaments look like this for example:
a globe or picture of the earth
an apple and a snake wrapped around it
an ark with a rainbow
a camel and a tent
a lamb
a ladder
a colorful coat
a tablet with 10 numbers
a cluster of grapes
a sheaf of wheat
a slingshot
a scroll or bible
a stump with a fresh shoot or green leaf
a lion and a lamb
a dove and a crown
a lamb and a shepherd's staff
a cross
a heart with writing on it
a Bethlehem town silhouette with star
a fiery furnace
a brick wall
a star
a candle
an angel
a baby in a manger or a nativity scene
Here is our sweet and simple Christmas tree this year! My hubby and I went back and forth for quite awhile…Do we set up our 11-year-old Christmas tree complete with all our family ornaments or do we buy something small? I am so glad we opted for this darling Norfolk pine. We have already nicknamed it our Hawaiian beauty!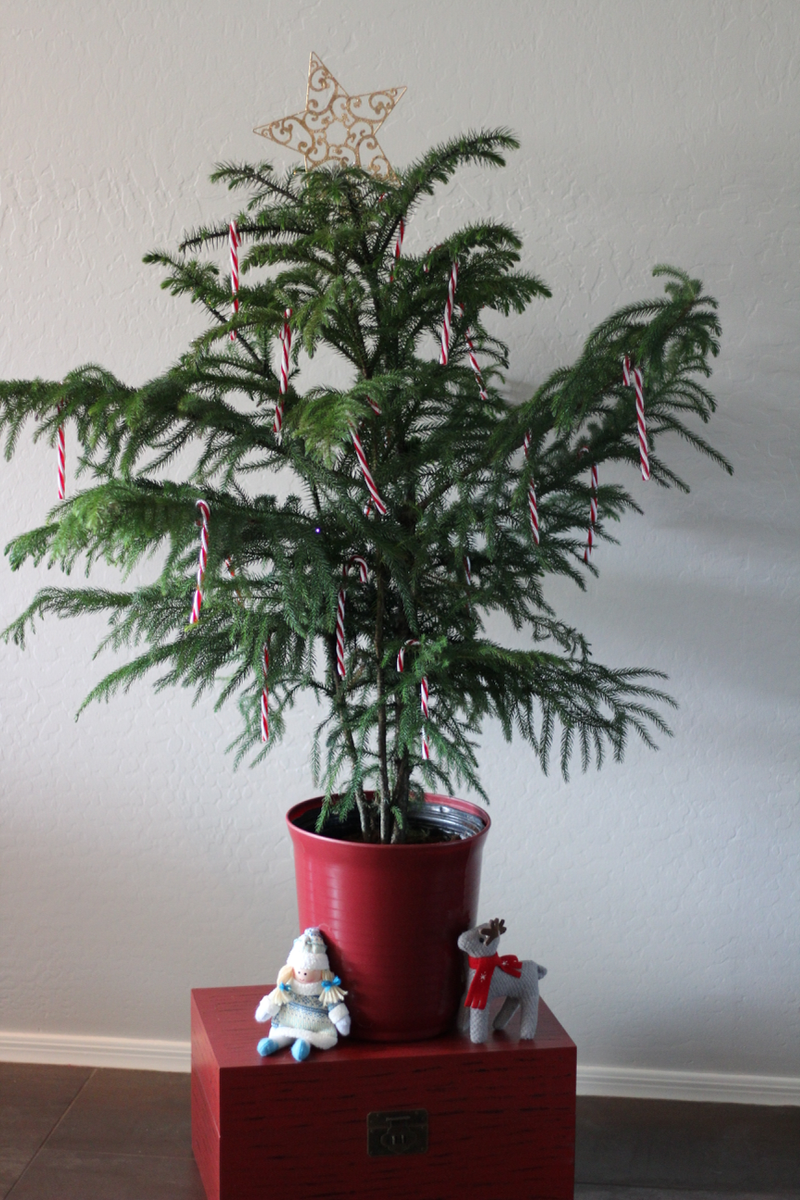 As many of you already know we are expecting our third baby girl January 6th and truly want to make the most of this glorious holiday, but also want to keep it simple and sweet for all of us to enjoy.
How are you celebrating the Advent season and the coming of Jesus?