I am loving Winter capes this one is my newest fav! Why I didn't jump on the poncho/cape lovin band wagon before I do not know. These are so cozy and so chic + my favorite part is that they don't have to cost a fortune! I found this cute buffalo check one for cheap, cheap at Rue21. I feel like I am getting away with wearing a blanket it is so amazing. I think someone even complimented me saying that exact thing saying, "oh yea that's like a blankie", lol. I was like yep it sure is, but so chic too.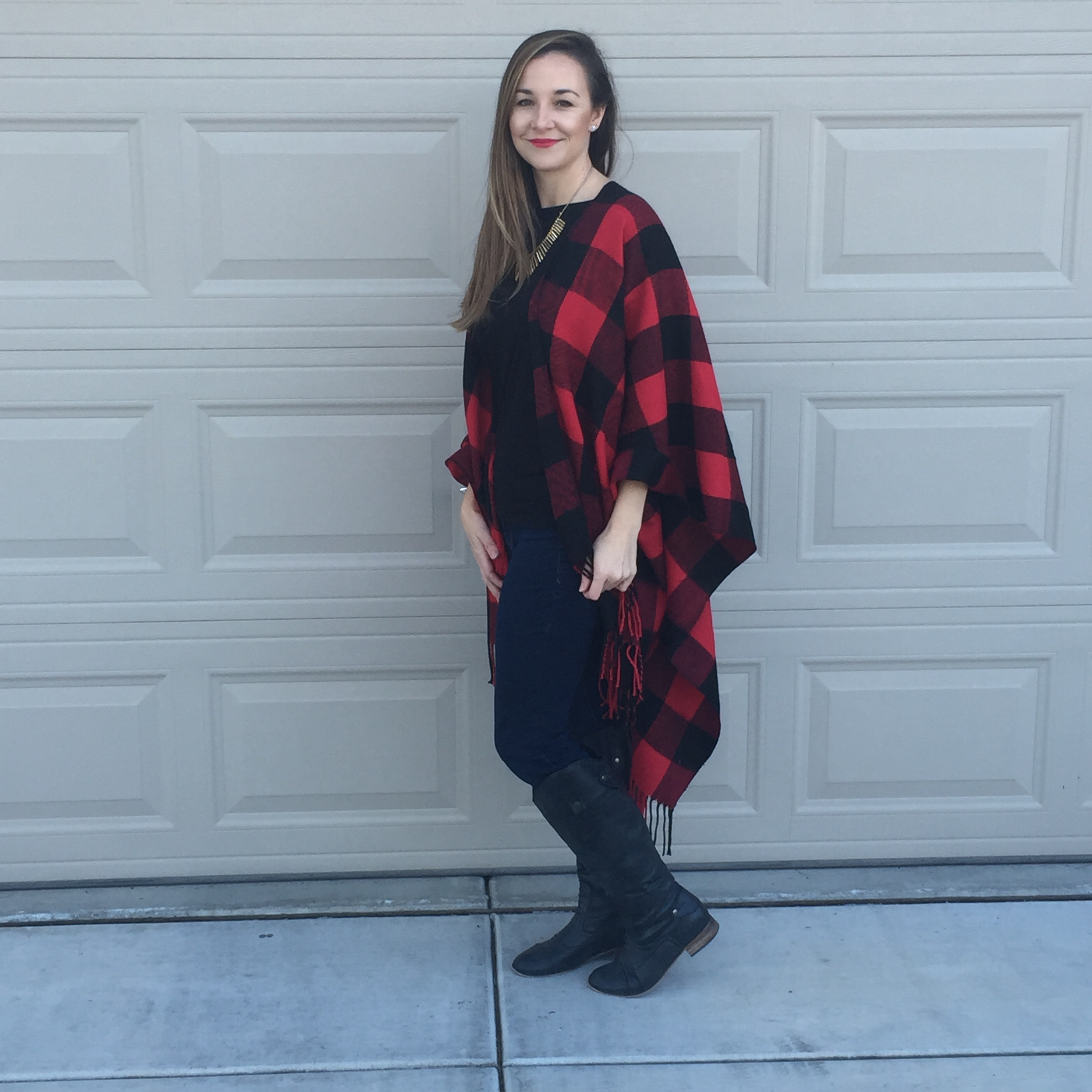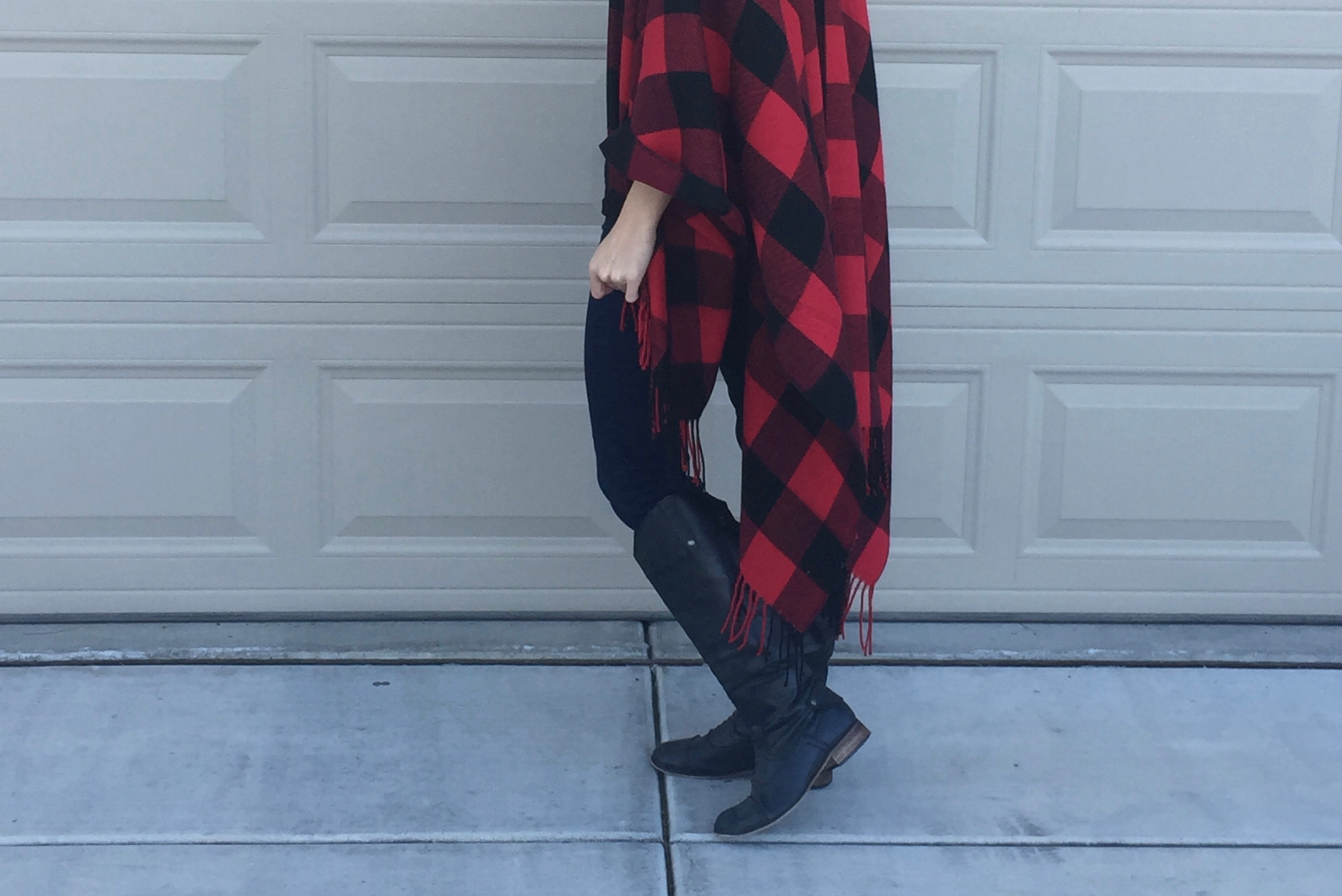 Buffalo Plaid cape//Rue21//Skinny jeans//Target//Boots old.
Now this next one is a kimono, but isn't a kimono just the Spring/Summer version of a Winter cape or poncho? Well I'm bettin so because the feel and look is similar to me. They drape and wrap the same in my opinion.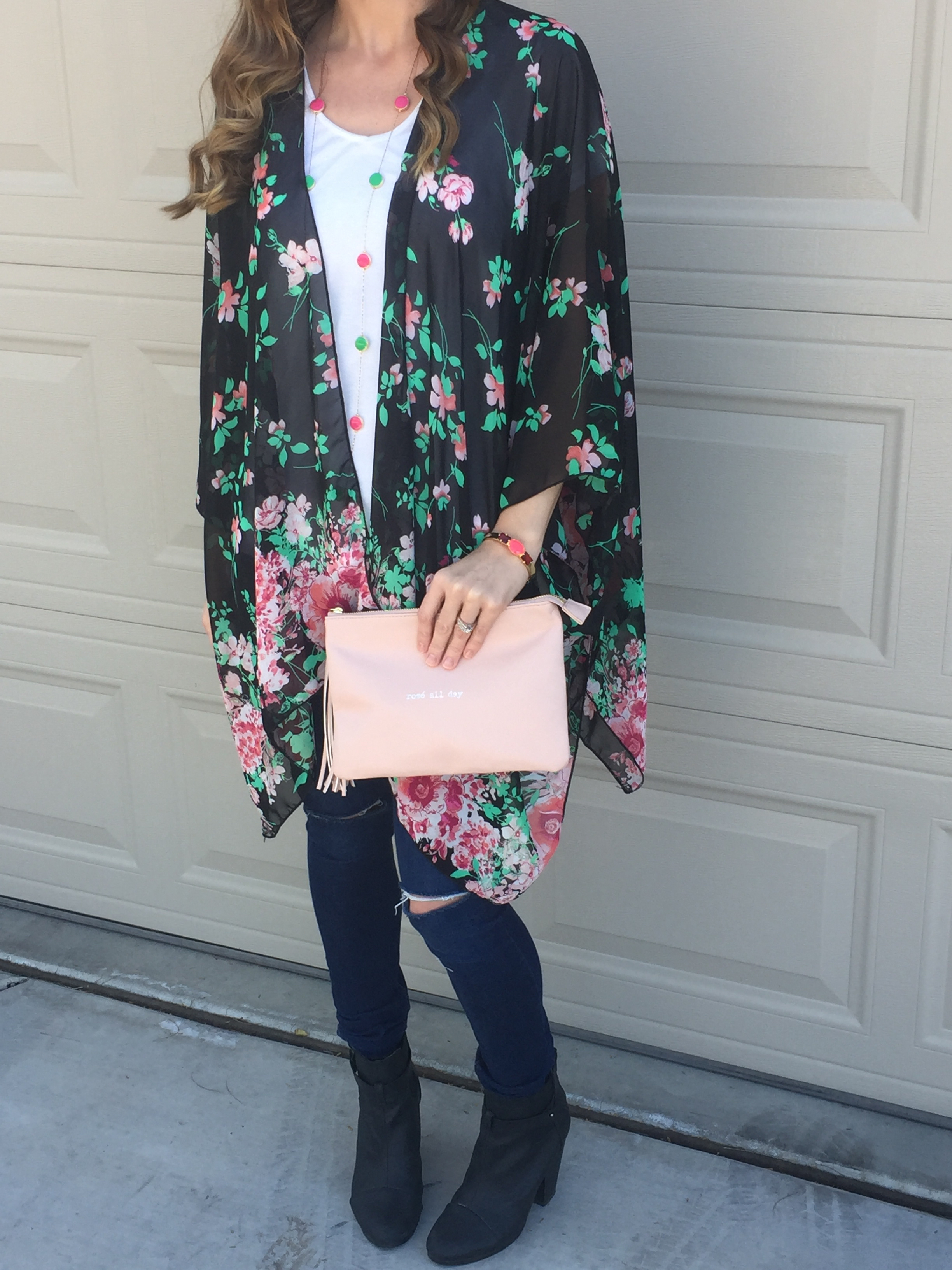 So our weather in Phoenix has been very unpredictable one day it is in the mid 50's and the next it is a warm 75 degrees! I literally wore these too looks in one week that is how weird our weather is. I love this Kimono, because I can wear in the Spring which in these parts is like a hot minute and it easily translates into Summer very light and airy.
Kimono last season//Dottie Couture//Skinny deconstructed jeans//Dottie Couture// Booties//DottieCouture//Clutch//Olivia+Joy
This beauty is on order from ILY Couture was $78 on sale for $48 +FREE shipping!
Hopefully I will get in time to let you know how I feel about this one. I want to say this one is reversible too which would be an awesome treat. Then I can wear my chic blankie two ways right? Are you feeling the cape or kimono look this year?