This post contains some affiliate links and I received legwear from Berkshire in exchange for this post.
As always all opinions are 100% my own.

Do you love the holidays?
How about dressing up for the holidays?
Can you believe Thanksgiving is in just two short weeks and Christmas is less than 45 days away (gulp, can you believe it?) I love this time of year! My entire being lives for it! Everything from cooler mornings and evenings to spending time with family and friends and of course dressing up for all of it!
Last year I was preggers, like really preggers and I was not feeling the inspiration to dress up. Instead, I lived in leggings, lol!
This year is a whole new game for me and I'm really enjoying dressing up again especially for the holidays. When Berkshire reached out to me to write a holiday post it totally inspired me. Berkshire has a complete line of women's hosiery and tights and besides beautiful legwear, they are one hundred percent made in the USA.
I had so much fun picking out these outfits for you and let me just say, I only spent $91 on all three outfits! For a great holiday look, it doesn't need to break the bank! Plus, if you're like me, you may only wear a holiday dress once.
This first-holiday outfit is perfect for Thanksgiving I think. I'm wearing Berkshire fishnet tights and they are so comfortable with my OTK boots. Here's a little secret too, this dress is two years old! But it is still very much in fashion with its boho-style and bell sleeves. My purse is two years old as well, got to love that! Total spent on this number is only the price spent on my OTK boots and they were on sale!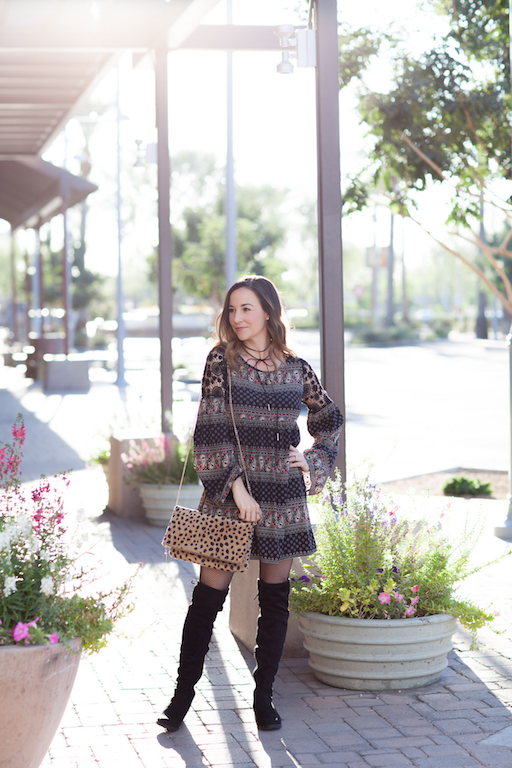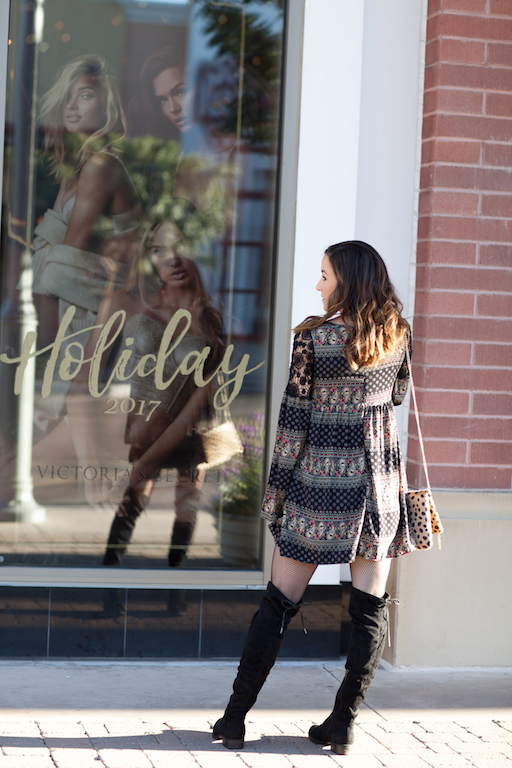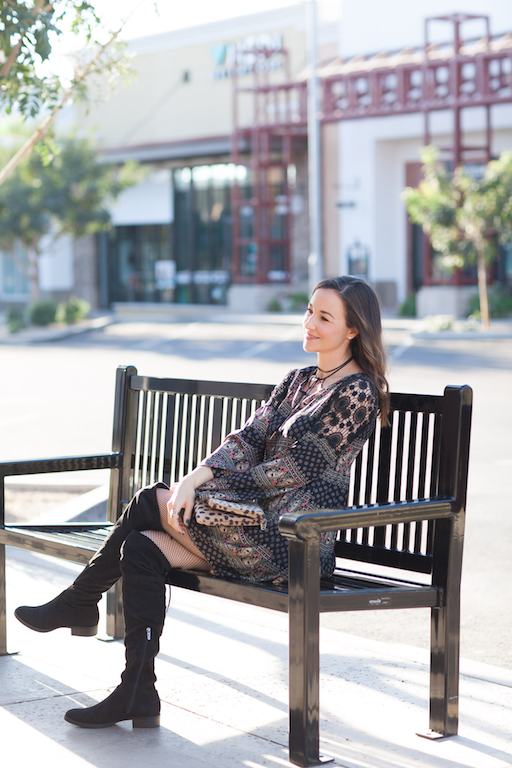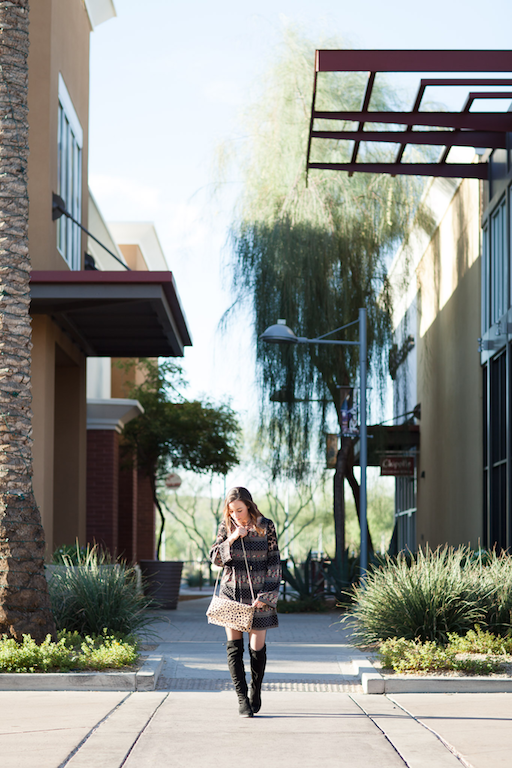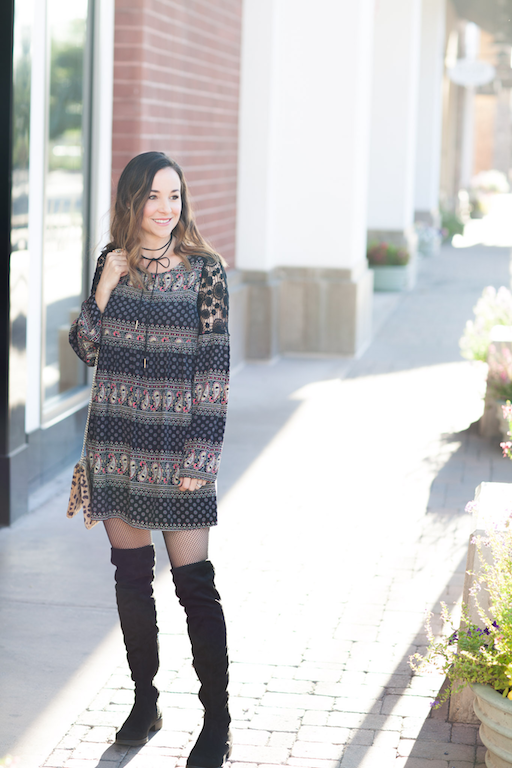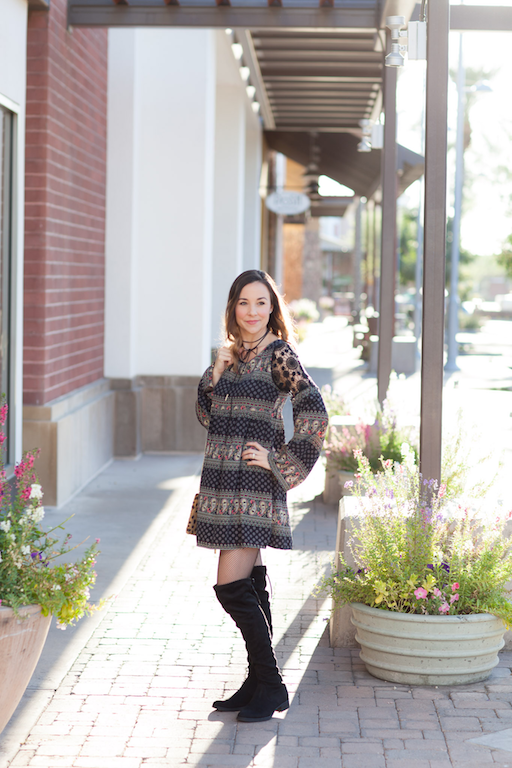 My second-holiday look is all about red velvet while rocking another pair of Berkshire tights. Besides fishnet, a diamond print like this screams holiday to me.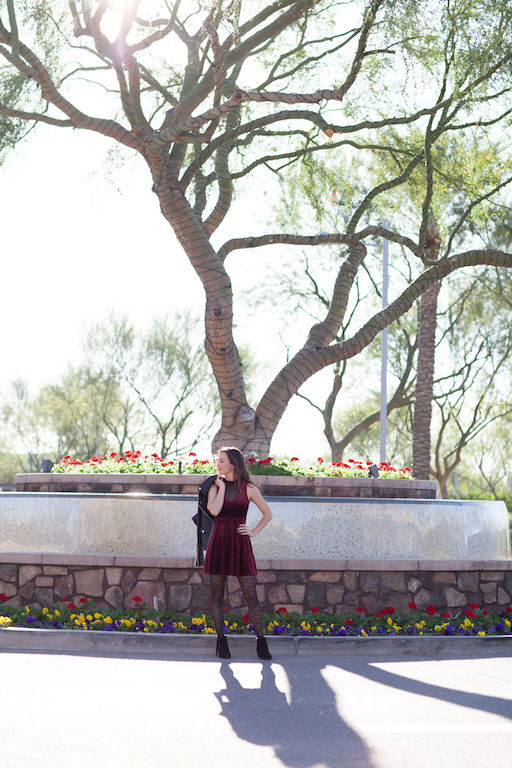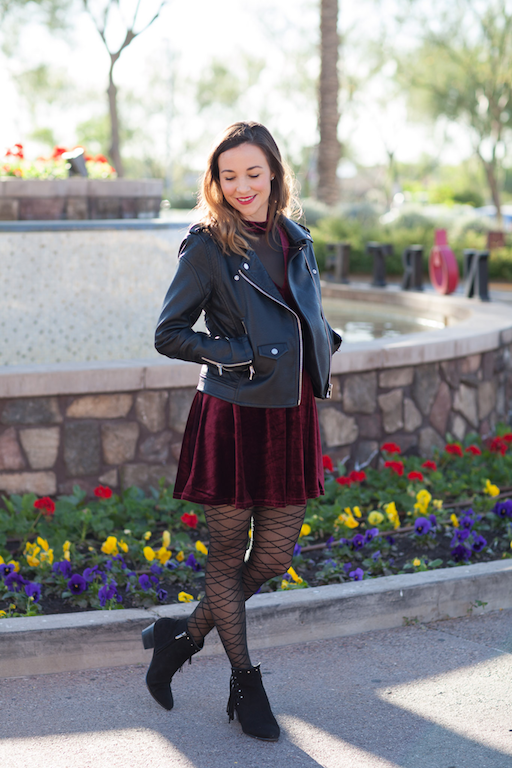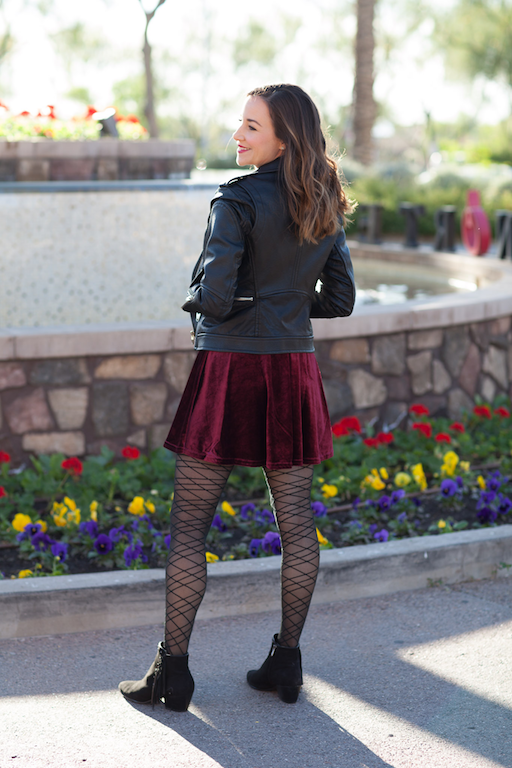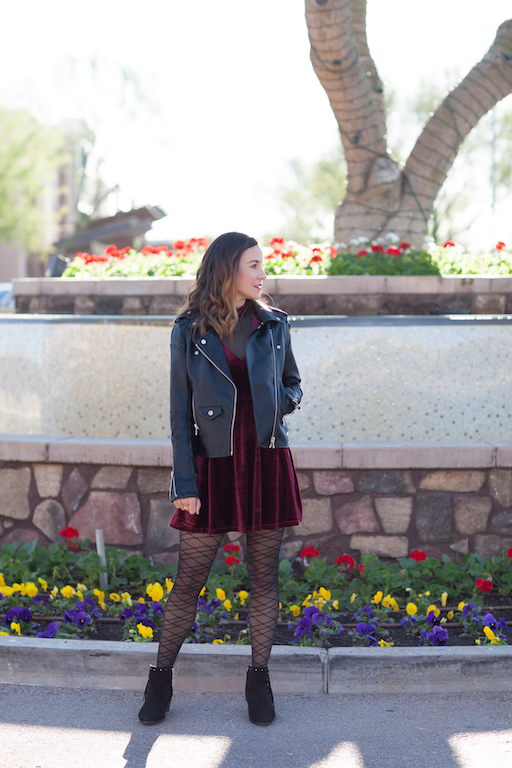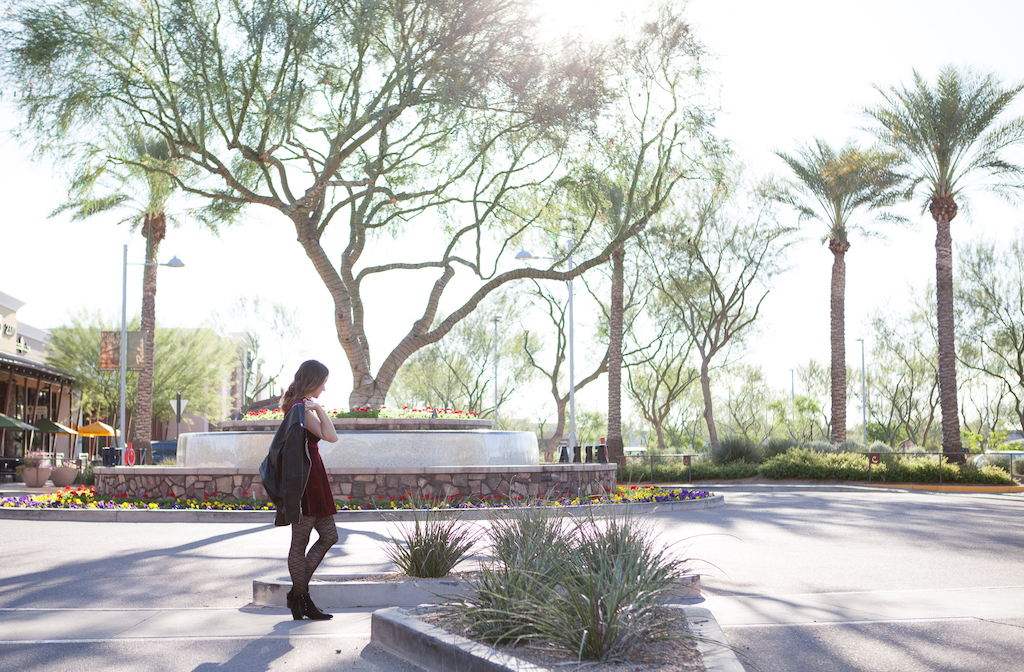 The skater skirt flare with the tights make me feel girly and my suede, fringe, booties and leather jacket make me feel a little edgy.
Lastly, I finally own a sequin dress! This little number is so fun and the color reminds me of champagne! Also pairing this look with another pair of Berkshire tights. I chose to wear their slimming tights to keep those sleek lines and to feel even better in this dress!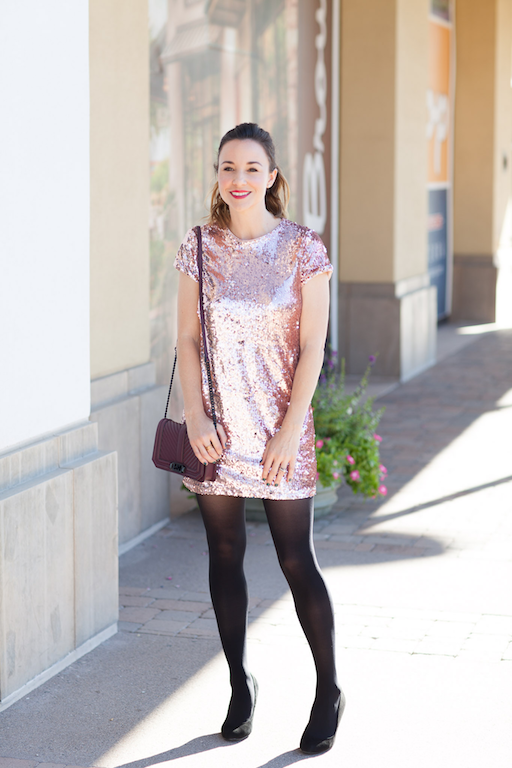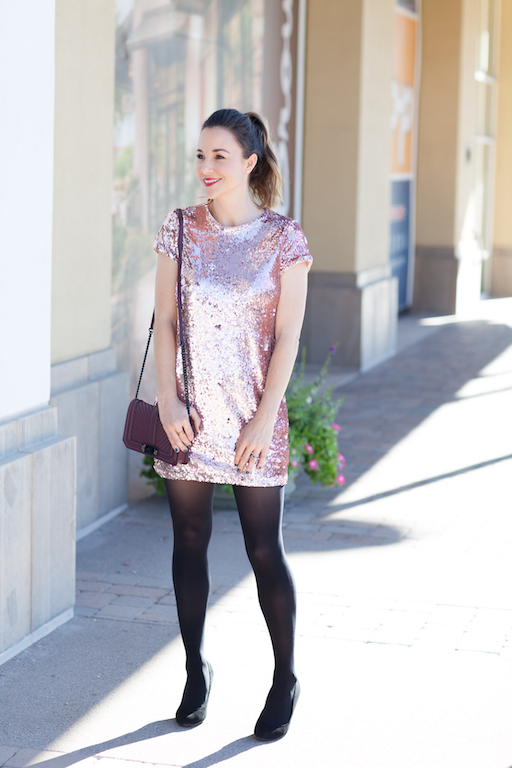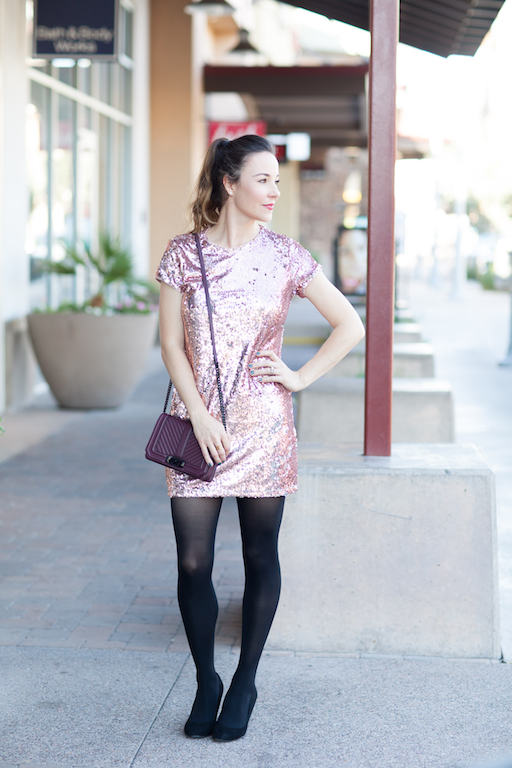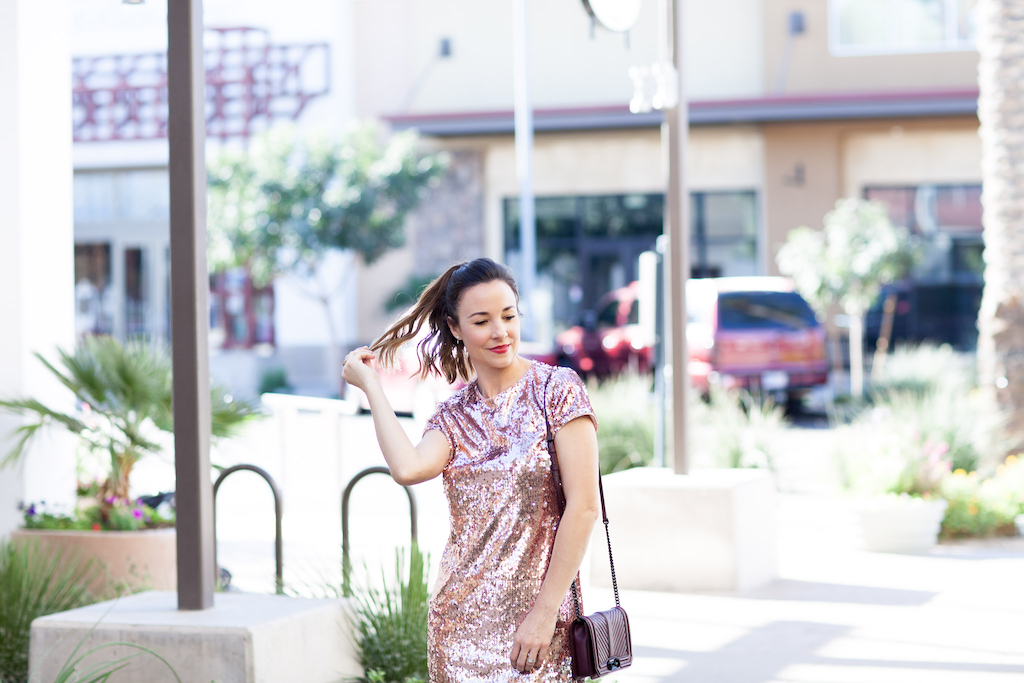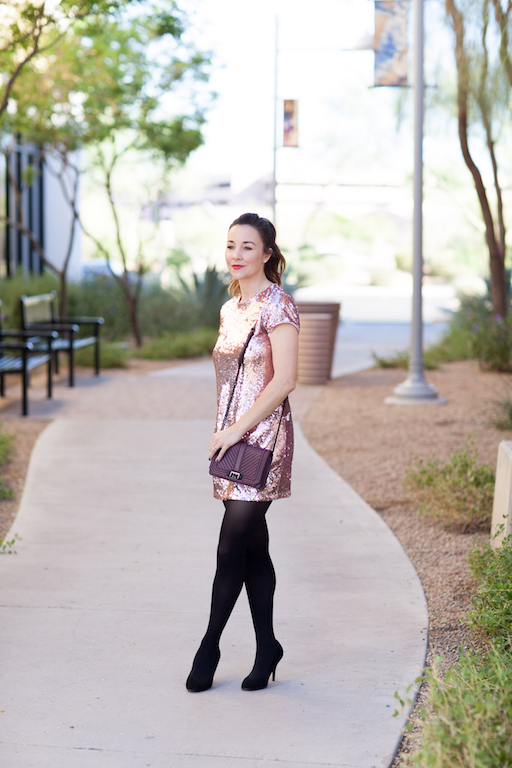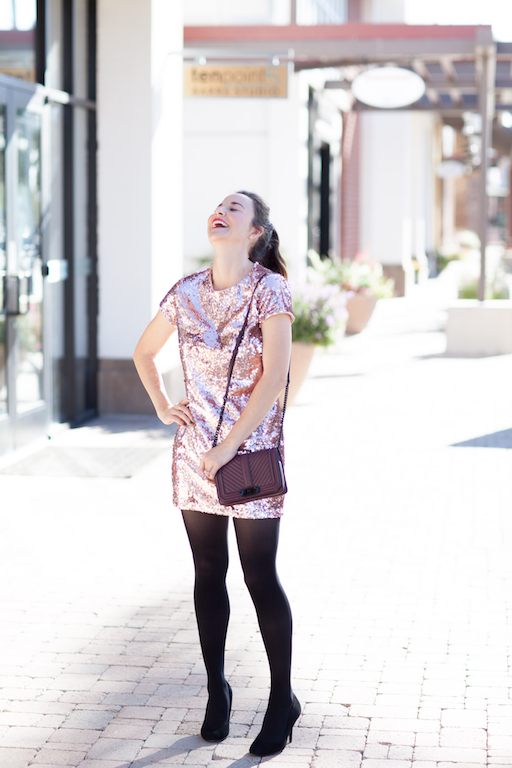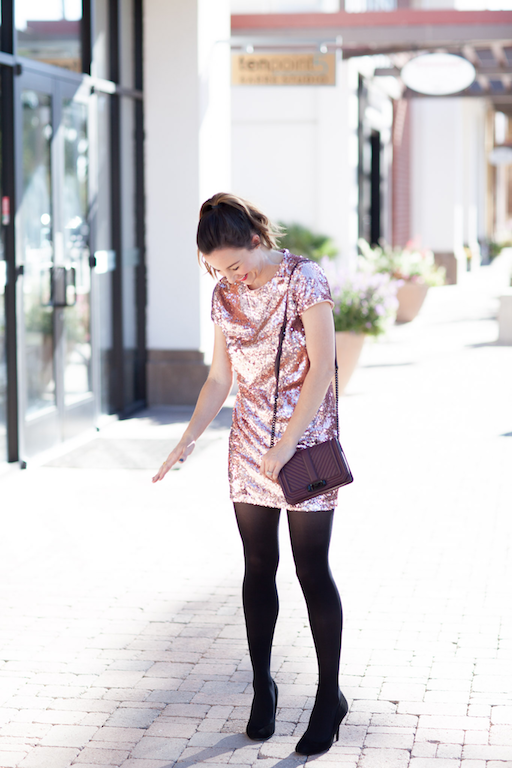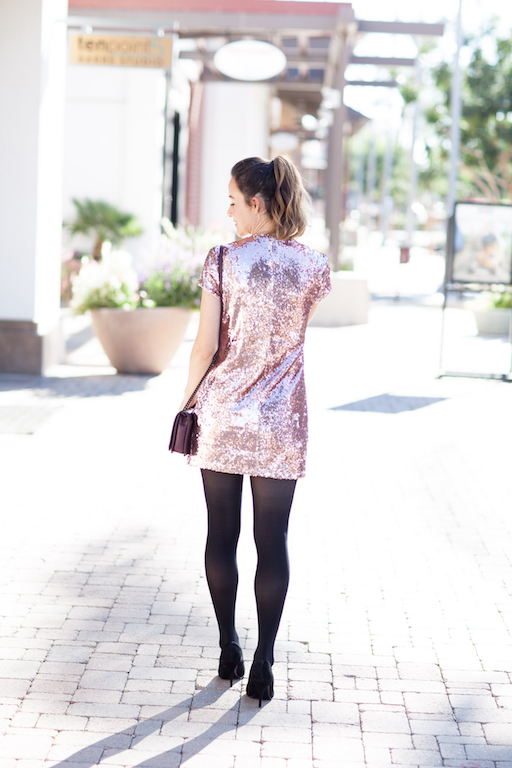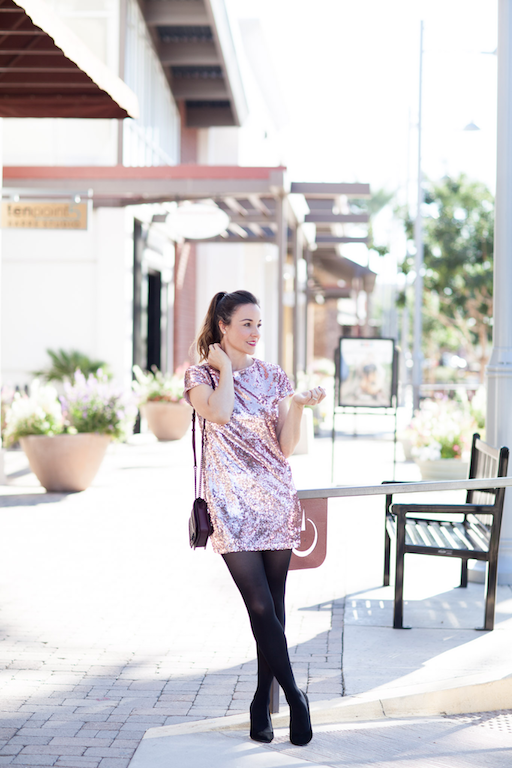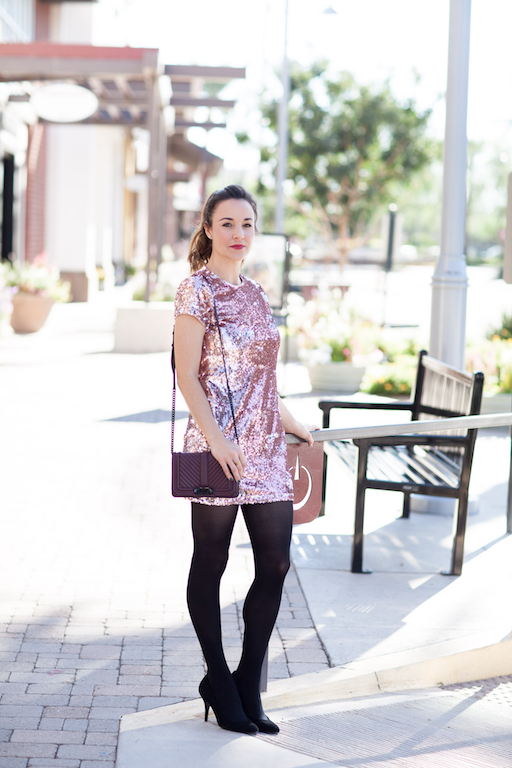 What do you think of these holiday looks?

xx, Nicole